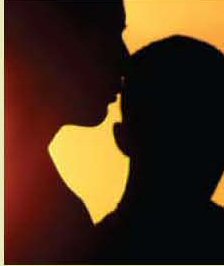 In many parts of the world, men who have sex with men (MSM) remain the group most affected by HIV. In 2000, about 25% of MSM in Latin America were HIV positive, up to 30% in the Caribbean, close to 10% (and climbing) in Asia, and about 7% in Eastern Europe. Even though there are few data on the number of MSM with HIV in Africa, we do know that in several African cities, 20 to 40% of MSM are HIV positive (compared with the general population rate of 0.2 to 6%).
To address HIV among MSM, we must also confront stigma, discrimination, poverty, violation of human rights, and homophobia -- issues commonly found to be root causes of the epidemic. Some countries face unique problems, such as deep tensions between church and state, anti-sodomy laws, and political and economic unrest, as well as weak healthcare systems and a lack of data on the epidemic. Furthermore, while this article highlights many issues faced by developing countries, it is important to note that prevention remains a challenge even among some developed countries.
Stigma, Discrimination, and Human Rights Abuses
Advertisement
Even in 2008, gay men face arrest in 85 countries around the world if they openly state their sexual orientation. In some Latin-America and most Caribbean countries, laws prohibit "acts of gross indecency" (which can mean any kind of physical intimacy) between men in public or private. The penalties for expressions of same-sex affection can include imprisonment. In Central American countries, there is widespread harassment by police and healthcare providers. Gay men, MSM, and transgender people are also persecuted in India, China, and Egypt.
In many parts of Africa, laws do not need to be "interpreted" to be used against those engaged in same-sex behavior. Two-thirds of African countries ban male-to-male sex. Punishments range from imprisonment (five years in Cameroon, Senegal, and Ghana; life in Uganda) to death (Mauritania, Sudan, and parts of Nigeria). In addition to these legal challenges, current HIV prevention efforts are not effective in reaching MSM, which affects both men and women. Limited research efforts in Kenya and Ghana have shown that MSM in Africa do not consider themselves at risk for HIV, since all prevention messages have focused on heterosexual couples. Many MSM that have to hide their true identity also have sex with women, adding to the risk women face.
Even in countries where homosexuality is not illegal, homophobia can be extremely harmful. Gay pride rallies have been attacked in Poland. In Moldova, where gay rights marches have been banned for the past three years, the prime minister linked homosexuality to disease. In May 2007, a peaceful and legal gay pride parade in Moscow was derailed after nationalist and religious protesters assaulted marchers with the help of police. Political leaders in Poland, Latvia, and elsewhere have spoken out against gay men and their rights as a western cultural 'import' alien to local values.
MSM and HIV
Because of this, gay men and MSM around the world are forced to remain silent, invisible, and hidden. Gay activists are experiencing burn-out due to governmental inaction in protecting their rights, and are increasingly going underground. For the HIV prevention community, this signals the need to become more creative in efforts to counter such harsh practices.
Many countries have only recently acknowledged the seriousness of HIV and established goals to halt its spread. Global efforts have expanded to involve organizations from various sectors, but funding must be increased, and a balance of prevention and treatment programs is necessary. Currently, evaluation of the progress on several goals is under way:
"... the spread of HIV/AIDS to have been halted, and begun to be reversed by 2015."
The 6th Millennium Development Goal (U.N., 2000)
"To provide three million people living with HIV/AIDS in 50 low- and middle-income countries with life-prolonging antiretroviral treatment by the end of 2005."
The World Health Organization and UNAIDS (3 x 5 Initiative, 2003)
"Developing and implementing a package for HIV prevention, treatment and care with the aim of coming as close as possible to the goal of universal access to treatment by 2010 for all those who need it."
U.N. World Summit and the G8, 2005
Despite these lofty goals, prevention, care, and research related to gay men and MSM need significant improvements around the world.
A Funding Snapshot
Commitments to fight HIV have varied widely among countries, and promises do not guarantee funding. This is especially true for countries that are recovering from civil wars, or that have inadequate systems for health care delivery, HIV prevention, and research. Certain criteria set by the World Bank that are required for countries to receive funding include the existence of a national AIDS council, development of a strategic approach to HIV/AIDS, procedures for financial management, and a commitment to transfer funds to non-governmental and community-based organizations.
International AIDS assistance is offered mainly for HIV treatment, often leaving prevention programs underfunded. But funds have been distributed more quickly since 2005 thanks to U.S. involvement. The U.S. President's Emergency Plan for AIDS Relief (PEPFAR) has contributed 70% of the funding provided by the three largest donors (the Global Fund to Fight HIV/AIDS, Malaria and TB; PEPFAR; and the World Bank). Although most PEPFAR funds are targeted toward a few core countries, a second level of funding is available to over 100 other nations. Leaders of many countries are unaware of this second level, however, and thus are unable to obtain these funds. PEPFAR is being restructured in 2008, and advocates, community leaders, and policy makers are working to ensure that it will promote prevention and care for MSM.
Overall, treatment and prevention strategies are not reaching people as planned. According to the most current report by the International Treatment Preparedness Coalition, just 28% of the 7.1 million people who need HIV treatment are receiving it in developing countries.
The Global Forum on MSM and HIV
So how do MSM around the world continue advocacy efforts around prevention, access to care, and improved research? At the 2006 International Conference on AIDS in Toronto, an international network of AIDS organizations, MSM groups, and other agencies formed the Global Forum on MSM and HIV to address this question. The Forum advocates for improved HIV programs for MSM around the world. Its objectives are: to increase research that enhances understanding of the issues faced by MSM and HIV, to secure long-term commitments to fund MSM programs from public and private donors, to create opportunities for new networks to exchange experience and ideas, and to promote collaboration between countries and regions. The Global Forum on MSM and HIV also promotes human rights concerns affecting MSM, discussing MSM issues at international meetings and encouraging MSM participation.
The Global Forum on MSM and HIV is planning an event on August 1-2, 2008, just before the International AIDS Conference in Mexico City, entitled The Invisible Men: Gay Men and other MSM in the Global HIV/AIDS Epidemic. The goals of the event are to share information, to develop strategies for expanding research and resources for HIV prevention, treatment, and care for MSM, and to foster advocacy that addresses discriminatory laws and policies. AIDS Project Los Angeles (APLA) is the Secretariat for the Global Forum on MSM and HIV. They manage all communications and work closely with the executive and planning committee-co-chairs, as well as other steering committee members in all processes,
Finally, APLA recently collaborated with the Coalition of Gay Organizations in Central America to publish No Más en el Tintero: Hombres Gay: Nuestras Vidas y el VIH en Centro América y el Caribe (Gay Men: Our Lives and HIV in Central America and the Caribbean). APLA is also preparing an analysis of the issues in China. These collaborations will garner support for initiatives to reduce stigma, create programs, and enhance awareness of the issues affecting MSM.
For more information about the Global Forum on MSM and HIV, visit: msmandhiv.org
For information on APLA's International Programs, visit: apla.org/programs/india.html
Evelyn González-Figueroa is the Associate Director of International Programs at AIDS Project Los Angeles.