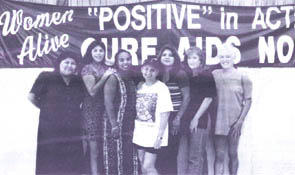 Women Alive would like to welcome all attendees of the National Women and HIV Conference to Los Angeles.

If there is anything at all that you need help with while you are here at the Women and HIV Conference please come to our booth and we will do our best to "hook you up".

For those who were unable to attend the conference, please look forward to comprehensive Conference coverage in the next issue of the Women Alive Newsletter.