Contact Your Congressional Representative TODAY and Voice Your Opposition to This Destructive Policy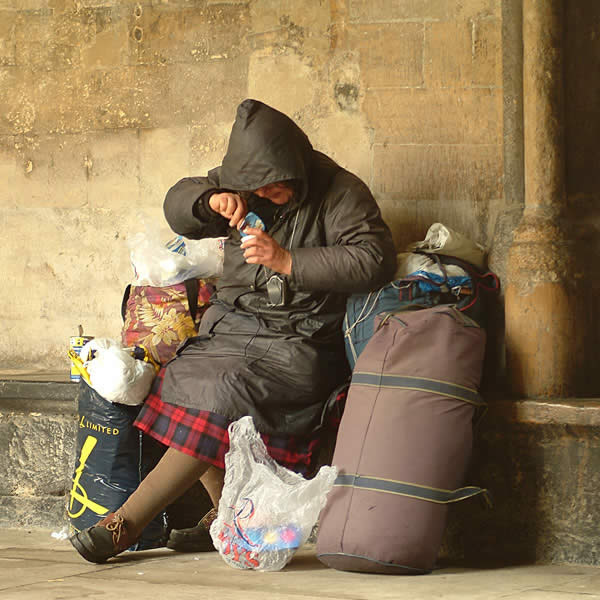 Tell HRSA to stop homelessness!
The Health Resources and Services Administration (HRSA) is trying to move forward with an inhumane 24-month lifetime cap on Ryan White emergency and transitional housing benefits. For many people living with AIDS, Ryan White CARE Act transitional housing dollars are the only thing preventing them from becoming homeless. Not only does the policy threaten to put people out on the street, it fails to account for people who are intermittently homeless and may need the benefit periodically.
"This program prevents people from losing their homes and allows them to pay their utility bills. Capping the Ryan White transitional housing dollars at two years is an absurd policy that could trigger a homelessness crisis," said Housing Works Director of National Advocacy Christine Campbell.
The Policy Notice 99-02 Amendment 1, slated to take effect on March 27, should be withdrawn because permanent housing options are simply not available in most of the country. In addition, Ryan White grantees are simply not equipped to track clients from jurisdiction to jurisdiction and sub grantee to sub grantee as implementation of the policy would require. This unfunded mandate fails to provide the appropriate flexibility for medical professionals and grantees require in making decisions about individual patient needs.
Advertisement
HRSA would start the 24 month clock running on the March 27, 2008 -- but there's still time to make a difference! Call your member of Congress and both Senators immediately. They can be reached via the U.S. Capitol switchboard at (202)225-3121. Ask to speak with the staffer who handles HIV/AIDS issues or to the housing staffer. Ask the staffer to ask the member to contact Health and Human Services Secretary Mike Leavitt and urge that the Housing Policy Amendment 99-02 be withdrawn immediately.
Please let the National AIDS Housing Coalition know the results of your contact by e-mailing nahc@nationalaidshousing.org. For more information and talking points, read NAHC's letter to Secretary Leavitt.

This article was provided by
Housing Works
. It is a part of the publication
Housing Works AIDS Issues Update
. Visit
Housing Works' website
to find out more about their activities, publications and services.