AIDS Denialists Disinvited From Congressional Hearing -- but Get Indirect Endorsement From Rep. Sheila Jackson Lee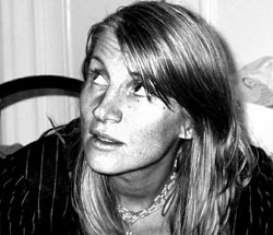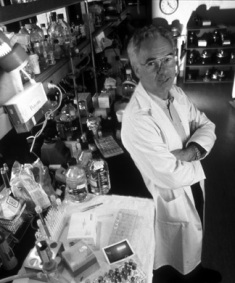 Farber and Duesberg
High-profile AIDS denialists Prof. Peter Duesberg and writer Celia Farber were disinvited at the last minute from testifying at a Senate Finance Committee hearing on laws to protect whistleblowers Wednesday that was part of the NO FEAR Institute's annual Whistleblowers Week. Despite the big diss and urgent calls from AIDS activists, Rep. Sheila Jackson Lee (D-TX), chair of Whisteblowers Week, failed to distance herself from a whistleblowing award given to the denialist duo. She declined to comment for this article.
According to The No Fear Institute, Whisteblowers Week honors and seeks protection for "truth tellers who report hazardous, illegal and unsafe conditions, and waste, fraud and abuses of authority in government and government funded entities." Duesberg and Farber received the Clean Hands Award from Whisteblowers Week cosponsors the Alliance for Patient Safety and the Semmelweis Society International. They were also disinvited from the awards ceremony, despite the fact that they had flown to Washington, D.C. from California to attend both the Congressional testimony and awards ceremony.
Advertisement
Farber and Duesberg have long disseminated factually inaccurate and dangerous information about HIV. Duesberg, a professor of molecular and cell biology at the University of California-Berkeley, believes that AIDS is caused by antiretrovirals rather than HIV. Farber has written many sympathetic portrayals of Duesberg, including a 2006
Harper's
magazine article,
"Out of Control: AIDS And The Corruption of Medical Science"
. She wrote, "Duesberg thinks that up to 75 percent of AIDS cases in the West can be attributed to drug toxicity. If toxic AIDS therapies were discontinued, he says, thousands of lives could be saved virtually overnight." This theory has been widely
disproved
, but has still gained currency: In one 2007 U.S.
study
, 45 percent of gay men didn't believe HIV causes AIDS. South African President Thabo Mbeki is a Duesberg endorser.
Elizabeth Ely, a spokesperson for Duesberg and Farber, said, "Of course it's a disappointment when you're not allowed to make your statements. It's a shame that people silence whistleblowers at Whistleblowers Week."
Damage Control
Alliance for Patient Safety president and Semmelweis board member Gil N. Mileikowsky, who recommended Duesberg and Farber for the Clean Hands honor, said the decision to yank Duesberg and Farber from the week's events was 11th hour public-relations damage control that in no way reflects on the dubiousness of their whistleblower status. "Unfortunately some members of the Semmelweis Society were concerned [Duesberg's] story would overshadow the story of other physicians [being honored] because the media would be writing about him and not the bills in Congress," Mileikowsky said. "It's like when Reverend Wright distracted from Obama's campaign."
Mileikowsky also said that Charles Phillips, one of the 19 Clean Hands awardees, was accompanied by a gay man and was worried he would be offended by the AIDS denialists' claims. "Apparently many homosexuals don't like Duesberg's research," Mileikowsky said. "This was interesting and new to me." The Clean Hands Awards are intended to honor the memory of Ignaz Phillip Semmelweis, a nineteenth century obstetrician who was ostracized for blowing the whistle on doctors not washing their hands before deliveries.
Mileikowsky wasn't the only one worried about the effect of sending Duesberg and Farber to Capitol Hill. After Treatment Action Group's Richard Jefferys read a blurb in New York Post's Page 6 that the two were headed to Congress, he sounded the alarm on Federal AIDS Policy Partnership listserv. That prompted D.C. Fights Back member Alex Lawson to contact Jackson Lee's office. He also alerted D.C. Fights Back members, who bombarded Jackson Lee's office with letters and phone calls.
Lawson said he worked with a patient at a clinic who got "caught up with AIDS denialist propaganda" and went off her medications, including psychiatric ones. "She ended up back in prison," Lawson said. "Since then I've considered AIDS denialists my nemeses."
D.C. Fights Back member and Whitman-Walker client Mark Fischer says the only time he got an opportunistic infection was when he stopped taking his meds. "These aren't whistleblowers. They're divergent thinkers who are 21st century snake oil salesmen. And especially in D.C., where there are so many reasons why people don't get treatment, we don't need this," Fischer said.
Jefferys is thankful Duesberg and Farber didn't get near Congressional leaders. "It would have given them PR," Jefferys said. "We have no way of knowing how many people could have suffered as a result. Often those who work in the AIDS field just think of denialism is silly and that no one believes it. But a newly diagnosed person who went to a doctor who only gave him five minutes, then decided to do a web search and saw 'AIDS Myth Exposed' is who I am concerned about."