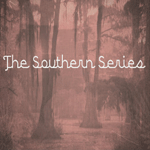 What Does HIV Stigma Look Like in the U.S. South?
Stigma can be anywhere -- and sometimes, it feels like it's everywhere. We asked people -- activists, care providers and community members -- what they thought about stigma in the U.S. South, an area that is burdened with a large portion of the country's HIV diagnoses and its HIV-related deaths. Because the key to fighting HIV lies in fighting stigma, we asked these people: "What do you think HIV stigma looks like in the South and how can we break it?"
Read More: Spotlight on HIV in the U.S. South
Experiences Disclosing One's HIV Status
It's been said that the intense focus on privacy in many African-American communities creates a "veil of secrecy" around HIV, making it profoundly difficult for many individuals to be open about their HIV status. Here, African Americans living with HIV share their experiences telling others they're HIV positive -- sometimes with unexpected results.

Raven Lopez, Brooklyn, N.Y., diagnosed in 1991, at age 18 months
All of my friends that I told, they all got emotional and they all started crying.
But all of them, they said, "No matter what, Raven, we will still love you and you will always be our friend."

Jahlove Serrano, New York City, N.Y., diagnosed in 2005
That's a funny topic within itself. It's on a need-to-know basis. You can't just disclose right then and there. You have to feel people out. That's what I do. I feel people out. I get to a point where I'll be like, "You know what? It's time to disclose" -- as far as for my sake. Not for them, but for me, so I can know how to handle all situations, because I like to be prepared.
Read more answers.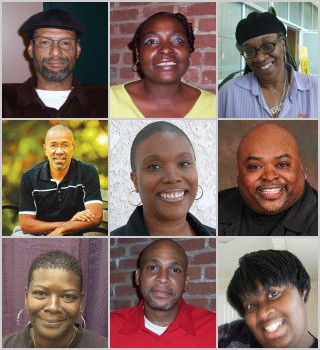 Recently Diagnosed With HIV?
Dealing with an HIV diagnosis on top of all of life's other challenges may seem too daunting a task to face. There's a huge community out there doing it every day, though, so to those who are recently diagnosed, you are certainly not alone. Over the years, dozens of African Americans -- HIV-positive folks and people working in the HIV field -- have shared experiences and advice for coping with a recent HIV diagnosis.
Read on for samplings of wisdom from a diverse range of voices from within the African-American HIV community.
What Is the Craziest Myth You've Heard About HIV/AIDS?
People living with and working in HIV are also front-line witnesses to the prevalence of HIV myths -- even now, after decades of information and education around HIV. We've asked scores of people of African descent to share some of the most colorful, unsettling myths they've heard. Take a look at what they had to say.

Brenda Lee Curry, New York City, N.Y., diagnosed in 1985
The craziest, most outlandish myth I've ever heard about HIV is that you can get HIV from using toilet paper.
I've heard somebody say that, "I went to my cousin's house. You know he has AIDS. And I had to go to the bathroom, but I didn't want to use his toilet paper because he has AIDS. He touches the toilet paper to use the bathroom, so I know that it's on that paper."
Troy Ray, Hartford Gay & Lesbian Health Collective, Hartford, Conn.
The most craziest I have heard is this one client stated that she heard that people that are HIV positive they all smell like shit. She told me to smell her because she smelled shit and that's the reason why she came in to get tested. I can't make this stuff up.
Read more answers.
Word on the Street Archive