The Recent CDC Studies on New Infections Confused Everyone -- and Showed, Once Again, the Lack of Reliable Incidence Data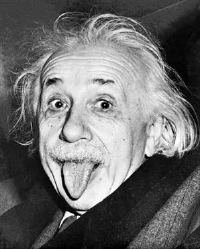 Even this dude would have been confused by the CDC's new data
The 2006 HIV/AIDS Surveillance Report released by the Centers for Disease Control and Prevention last week caused confusion and frantic press releases. It's no wonder: The report stated that newly reported infections in the U.S. rose dramatically from 35,537 in 2005 to 52,878 in 2006.
The rise was cause for concern -- and not. On the one hand, the numbers rose because California, Delaware, Illinois, Maine and Washington switched over to a names-based reporting system -- the only system the CDC tracks. On the other hand, in the 33 states and five territories that have used the CDC-approved confidential names-based reporting system since at least 2003, newly diagnosed infections have remained relatively stable, though there has been a slight increase in certain subgroups.
Advertisement
Technically, the new numbers don't indicate a rise in newly reported infections or diagnoses, as the Director of the Division of HIV/AIDS Prevention for the CDC Robert Janssen, M.D. said in a
statement
and
Dear Colleague letter
issued on March 28 and meant to address the confusion. But then again, this report blows apart the widely cited CDC figure of 40,000 new infections per year, a statistic that hasn't been updated since 2001, and was derived using an indirect method based on now outdated surveillance data.
Guessing Game
The confusion over the 2006 Surveillance report was so great that the Federal AIDS Policy Partnership (FAPP) has scheduled a special meeting on Monday, April 14 to clarify the report's results. The scramble to grasp the data also overshadowed another, smaller more troubling report the CDC released on March 11: HIV/AIDS Surveillance in Men Who Have Sex with Men (MSM) shows a more than a 65 percent increase in the number of newly reported HIV cases among MSM ages 13 to 24 from 2001 to 2005 , and an even starker 74 percent increase in the number of new cases for blacks in that cohort.
One reason the 2006 Surveillance Report created chaos on AIDS listservs and organization releases is that some people confused it with recent news stories that the CDC is expected to announce a new national estimate of how many Americans are infected with HIV each year.
That estimate,based on better technological data, will probably be released this summer, and is expected to be much higher than dusty statistic that there are 40,000 new HIV infections a year. That number was last revised in 2001, and was always meant to be a "back of the envelope" estimate. But the new estimate may not be much more accurate. "Even if the number comes out saying there are 50,000 infections a year, this will just be a new benchmark instead of the old one. We need at least two years to see what the trend is," said Walt Senterfitt, an epidemiologist who works for Community HIV/AIDS Mobilization Project.
The adjusted data won't automatically affect funding, but as those involved with the 2006 Ryan White CARE Act Reauthorization process know all too well, if the data shows a huge shift among regions, this will probably affect the way the pie is divided within states during the 2009 reauthorization.
Although this week's newly released data is a bizarre patchwork of numbers, two things are clear. One: We still don't have close-to-accurate data about yearly new infections. "What we've had are suboptimal annual incidence rates," said Judy Auerbach, deputy executive director of science and public policy for the San Francisco AIDS Foundation. "We need to know who and where people are affected. Are we doing the right things? Are we reaching the right people? It matters what that number is." Two: HIV infections are not going down. "Even if the data in the Surveillance Report ultimately shows incidence is flat rather than going up, this still means shows we haven't put enough money in prevention to bring it down," Senterfitt said. "That funding is reduced every year is a crisis and an anomaly."
Here's What We CAN Learn From the Study
In the 33 states and five territories where HIV infection trends can be accurately measured, HIV infections have remained relatively stable, with infections down 6.5 percent for women and up five percent for men from 2003 to 2006. During that same period, the number of new HIV/AIDS cases increased by seven percent among whites and 17 percent Asians/Pacific Islanders, remained stable among blacks and Hispanics, and fluctuated among American Indians/Alaska Natives. African-Americans still remain grossly over-represented in the epidemic, accounting for 49 percent of new infections, even though they represent only 12.5 percent of the U.S. population. The HIV/AIDS Surveillance in Men Who Have Sex with Men (MSM) showed that young MSM have seen increases in infections among all races, but disastrously so among black men. New infections increased from 928 cases in 2001 to 1,618 cases in 2005 -- a more than 74 percent jump.
Since 2006, the CDC has been tracking diagnoses in 45 states and five U.S. dependant areas, up from 38 states and five U.S. dependant areas in 2005. However, newly included states do not necessarily provide accurate new infection rates. For example, California is one of the five states that recently switched from a codes-based system to names-based reporting. In the past, Californians who tested positive with T-cell counts above 200 weren't counted as new HIV infections. Under the CDC surveillance system, newly infected Californians with T-cell counts below 200 are included in the 2006 surveillance report -- and the CDC is also going back and including people with T-cell counts below 200 who got tested before 2006. The inclusion of these pre-2006 diagnoses is falsely inflating the number of new infections reported for 2006 itself. The yearly total of new infections for these 45 states and five territories is actually probably lower than reported.
In the next couple of years, HIV testing will get more accurate. Tests will be able to determine if an infection occurred more or less than six months before diagnosis. The CDC has also developed the "serologic testing algorithm for recent HIV seroconversion" (STARHS), which can distinguish recent from long standing HIV infections at a population level.
Despite the heated AIDS advocacy battle that in 1999 caused POZ to wonder, "Will the squabble over HIV reporting tear us apart?", by 2007, all states had implemented names-based reporting, with Massachusetts, Vermont, Maryland and Hawaii the last to switch over. In the next few years, the CDC will be able to more accurately track HIV infection trends. But there is still the troubling fact that 25 percent of people with HIV are likely not tested.