Personal Profiles
Telling the world you are HIV positive is daunting for anyone, even more so if you are a woman. HIV-positive women remain more isolated and stigmatized than men with HIV. So to disclose on the Internet takes a certain fearlessness. These extraordinary women are committed to being a voice for women who are terrified of telling another soul that they are HIV positive. Read their stories and you'll find that their strength will be contagious!
For Regina Brandon, HIV was the catalyst that eventually lead her to re-examine her choices, which in turn motivated her to leave behind a nomadic life of sex, drugs and crime. Now Regina lives in Los Angeles, where she is an HIV activist, a public speaker and the founder of a local church-based ministry educating her community about HIV.
After being hospitalized and close to death, Marvelyn Brown, then only 19 years old, found out that she was HIV positive. But she made a choice early on to speak out to educate her community about HIV. Since then, Marvelyn has written a book, won an Emmy and been featured in countless magazines and television programs, including The Oprah Winfrey Show.
When Brenda Chambers was diagnosed with HIV in 2003, she didn't allow it to stop her from living. In fact, this mother of four, grandmother, recovering crystal meth addict and sexual abuse survivor used her diagnosis as a catalyst to stop using drugs, regain custody of her children and become an HIV activist.
In 2002, even though Charlene knew her boyfriend was positive, that did not deter her from dating him. By 2004 she was not only engaged to him, but was also diagnosed with HIV herself. After her husband's death in 2005, Charlene focused her energy on HIV activism in her church community. This mother of four talks about living with HIV, losing her husband to AIDS and the isolation and depression that many people living with HIV face.
As a transgender Asian woman and a formerly incarcerated violence survivor who was also involved with sex work, her experience is connected to a number of groups that are vulnerable to HIV in ways that are often ignored by institutions. But Cecilia's real-life story is much more than a confirmation of statistics. In this interview, she opens up about her history with assault; how transitioning affected her former career in finance; her tips on dating; and her frustration at being an overachiever with a low T-cell count.
"I was hospitalized three times," says Luana Clark, who was diagnosed with HIV in 1985. "Three times they told me I was going to die. And three times I told them I wasn't going to die." Luana tested positive when she entered drug recovery, and for years she focused on her recovery without giving thought to her HIV status. Eventually, running support groups for other women helped Luana, a bisexual mom and grandmother, come to terms with living with HIV.
In 1991, when Patricia Clark's then-boyfriend called from prison and told her that she needed to be tested for HIV, she was completely stunned. Living in a small town in Michigan, Patricia didn't know anyone else who was positive and instantly thought she was going to die. With the help of her local HIV service organization, Patricia found the support, information and solace that she needed. Now, through her HIV community work, this HIV advocate and adoptive mom helps others find the same.
In 1993, as a 21-year-old new mom, Shana Cozad wasn't worried about HIV -- until she was given an AIDS diagnosis. "If I didn't know how young women could get HIV ... at least 75 percent of my college campus didn't know," she remembers. This concern for the women around her became a lifelong involvement in the HIV community. Shana's adoptive family closed the door on her after her diagnosis, but the Native American family of her birth accepted her with open arms.
As a 17-year veteran of the Chicago police department and the mother of eight children, Lois Crenshaw knows how to roll with the punches. That may be why, despite being shocked by an HIV diagnosis at the age of 55 after she'd been raped, Lois has become a leader and a role model for older women with HIV. Lois talks about coping with her diagnosis, her battle with depression and stigma in the black church.
Damaries Cruz is an optimist. "When I was diagnosed [in 1991] I had to find a way to turn this horrible thing, this negative thing, into a positive," she recalls. In her first interview, she talks about her diagnosis and going public in the media about her HIV status. In this second, update interview, Damaries describes finally starting HIV meds after 20 years, and how she uses holistic health practices alongside her med regimen.
In 1996, Barbara and her husband, Danny, were both diagnosed with HIV and just six months later, Danny passed away. Since then, Barbara has fought back against HIV and grief. She has successfully adjusted to life as an HIV-positive single woman, even though in the beginning it was incredibly difficult. Her first book, A Survivor's Guide for Single Women: A Common Sense Approach From an HIV-Positive Woman, chronicles her battle with loss, anger, depression and HIV.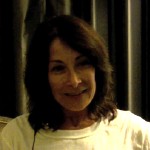 Falling in love when you have HIV is terrain that can be very hard to map. Whether it's with our family or in a romantic relationship, love is a central motivator in so many of our lives, and Andrea de Lange's journey of love is a lesson for us all.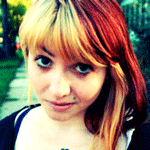 Driven from her mother's home due to family conflicts, Angelikah Demonikah lived on the streets, where she developed a drug and alcohol addiction. She received her HIV diagnosis at only 23 years old, after she got out of rehab and was beginning a new, sober life. Initially, she did not begin HIV treatment until her body was completely detoxified, but she's now on a successful regimen.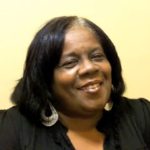 Marcia Dorsey had done everything expected of her growing up. She received a good education, got a good job, never drank or did drugs; and she stayed in one monogamous relationship for many years. After being diagnosed with HIV, she first asked herself, "Why me?" But then, after educating herself about the disease, she began to say, "Well, why not me?"
Teniecka Drake (born Teniecka Hannah) trusted her boyfriend of two years, and thought he was monogamous, like she was. Then she tested positive for HIV. It took her years to trust again, but she's recently rediscovered love and gotten married. In this update interview, Teniecka talks about how she and her husband have built a small, strong family unit without the support of their parents; and how the recent births of her three children have changed her outlook on life.
Esmeralda was 25 when her husband died of AIDS complications, leaving her HIV positive, with one young baby and another on the way. Now 37, happily remarried and the mother of two teens and an infant son -- all HIV negative -- Esmeralda makes a living supporting other women living, and giving birth, with HIV. In this two-part interview, Esmeralda talks about her life, emigrating from Mexico, and getting pregnant when armed with knowledge about HIV.
"I've been ridiculed and criticized because of my HIV status," writes Louisiana resident Millicent Foster; "But that has just made me more determined." That determination has led this grandmother of two to become a committed HIV community educator and volunteer. Here, Millicent writes her own story of facing addiction and tragic loss, turning her life onto a different path -- and drawing from family and faith for support.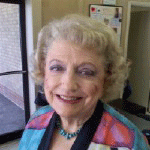 "Many diseases can't be prevented. But HIV can," says Jane Fowler. In the 20-plus years since she was diagnosed with HIV at age 55, awareness of the unique impact of HIV on older adults has grown considerably -- and the community has Jane to thank, in part, for that awareness. But her true passion lies in HIV prevention education. A renowned speaker and advocate for people, especially women, who are over 50 and living with HIV, she's been scandalizing teenagers since the mid-1990s with the information that, yes, their parents and grandparents do have sex, and need to know more about HIV.
Alora Gale was 6 years old when she and her little brother were diagnosed with HIV. Their mother had been diagnosed two weeks earlier. Up to this point the Gales had been an "average, middle-class, Caucasian family" with no suspicions that their family could ever be exposed to HIV. Alora's mother passed away just before the advent of effective HIV medications; Alora and her brother, Mo, are still going strong, and their father has become an HIV activist.
When Sharon Gambles was diagnosed with HIV in 1989, she knew nothing about the disease. To make matters worse, during this time, there were very few resources for women living with HIV -- Sharon felt completely alone and lived in denial for years. This recovering addict, mother of three and out lesbian shares her journey to sobriety and how she started to love herself again.
Kathleen Gerus-Darbiuson's Brady Bunch-like childhood never could have prepared her for HIV. In the early 1980s, she fell in love and got married. But in 1985, both she and her husband, a hemophiliac, were diagnosed with a new blood-related disorder: HIV. After four years of silence and the death of Ryan White in 1990, she and her husband announced their HIV status on live television in order to mobilize the hemophilia community to respond to HIV.
For years, after she got HIV from her boyfriend during unprotected sex, Precious was angry and ashamed. When she finally sought out the support she needed, her life changed. Her recovery from co-dependency has allowed her to stay above water. Precious is currently in a committed relationship, and as an HIV advocate, she now helps other people adjust to living with HIV and fights for better medical care for HIV-positive African Americans, especially women.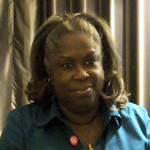 Monica Johnson is from the small town of Columbia, Louisiana, but you may recognize her from the gripping HIV-focused documentary deepsouth. Her organization, HEROES, like many other small and struggling rural agencies, serves people living with HIV who might otherwise not have anywhere else to go.
When Fortunata Kasege was diagnosed with HIV while pregnant with her daughter, she had just emigrated from Tanzania to the U.S. "I kept saying that I was going to die ... because that's what I know happens when you get diagnosed in my country," Fortunata remembers. This community advocate is very much alive, and spreading her message of HIV awareness. Her daughter was born HIV negative.
Archbishop Joyce Turner Keller never thought that HIV would ever happen to her -- she was a "good Christian" woman. But then everything changed when she was raped and later diagnosed with AIDS. This advocate and grandmother of three discusses why giving up was never an option; the importance of educating the faith community about the epidemic; and her own non-profit, Aspirations.
Patricia Kelly learned that she was HIV positive while serving time in jail. Convinced that she was going to die, Patricia hid the fact that she was positive and spiraled deeply into her drug use. This mother of three talks about her 20-year journey in and out of the prison system; overcoming the stigma that stopped her from seeking mental health care; and the peace that disclosing her status has brought her.
Sherri Lewis, an ex-pop singer and recovering drug user, found out she was positive in 1987 after taking a blood test for her marriage license. Prior to her diagnosis, Sherri thought that HIV was a gay man's issue -- she only knew one woman who died of AIDS. In this interview, Sherri talks about her tumultuous childhood, her rise and fall from fame, her drug addiction and her experiences living with and surviving HIV.
Energetic and effusive, Michelle Lopez has a lot to say for herself as a mother, a lesbian, a trauma survivor and a woman living with HIV. Diagnosed with HIV after the birth of her second child, Michelle fought loneliness and isolation to become not only an advocate for herself and her daughter, but for other immigrants, women and African Americans living with HIV. Her work has been featured on television and in print and online media.
"I feel like a human being," says Raven Lopez, "and there is nothing else that is different about me." Raven is the same as any other teenager -- she just happens to have been born with HIV. Raven's mother, Michelle Lopez, told her she was HIV positive when she was 6 -- and with the support of her family, her HIV status has become such an accepted part of her life that Raven sees it as little more than a footnote.
As a 6-week-old infant, Nina contracted HIV through a blood transfusion. Now an adult, she has dedicated herself to HIV awareness and prevention. She's even traveled around the U.S. with a group of HIV-positive young people, telling her story and encouraging college students to practice safe sex and get tested for HIV.
Joyce McDonald practices many arts -- from painting and sculpture to poetry and music to motherhood and ministry. In a way, her life has also become its own work of art. Her story of sex work, drug abuse and redemption -- as well as her battle with HIV and hepatitis, which she very nearly lost -- is as much a piece of art as anything she's created with paint or clay.
In 2009, this mother of five was rushed to the hospital, where she was diagnosed with H1N1 influenza and HIV, with a CD4 count of zero. Even though the doctors basically sent her home to die, Rachelle recovered with the help of medicine, support and her faith. A year later, this newly married church leader talks about cheating death, why ignorance is killing us and why she started her own group to build women's self-esteem.
During her college years, Mindy was the stereotypical party girl: She drank heavily, experimented with drugs and had frequent and numerous sexual partners. Then she was diagnosed with HIV, and her life changed forever. Ten years later, Mindy was tired of having to travel cross-country to meet men and women like her -- HIV-positive heterosexual professionals in their 30s and 40s -- and decided to start her own social group.
An HIV-positive, married mother of two (her husband and both her children are HIV negative), Marcya Owens has been a vocal advocate for women and African Americans with HIV for more than a decade. Having given birth to a pair of healthy children, Marcya's activism often concentrates heavily on pregnant, HIV-positive women; drawing from personal experience, she has a wealth of advice to give.
When indigenous New Zealander Marama Pala was diagnosed with HIV, she didn't have the option of telling her loved ones on her own terms. "Because we are such a tight-knit community ... news of my diagnosis spread like wildfire," she explains. In this interview, Marama talks about being an HIV activist in her indigenous community -- as well as finding love and having children with her husband, who's also HIV positive.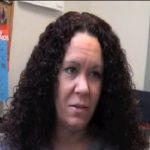 Nicole Price switched from condoms to birth control as a form of pregnancy prevention with her long-time boyfriend, thinking that HIV was something that happened to "other people." After they broke up, he got sick, and she discovered that they were both HIV positive.
"One of the biggest challenges I am facing ... is achieving my goals of getting married and having babies in a country like Bolivia that denies the HIV epidemic," Gracia Violeta Ross Quiroga writes. A rape survivor, Gracia struggled to come to terms with her diagnosis and disclose to her family and friends. She eventually co-founded Bolivia's first organization for people with HIV, and became an international advocate. At this point in her journey, however, starting a family is her greatest desire.
Though Tonya was never mad at the father of her children for having unprotected sex outside their relationship, which led to him and then her becoming HIV positive, she does regret that their kids have lost their father. But with lots of laughter, a healthy relationship and her three teenage children, she's able to fight past "pill fatigue," find many ways to live well, and tackle the "mental challenge" of HIV head on.
"I can't say that I've fully processed my HIV diagnosis because it has affected me in different ways at different stages of my life," says Sarah, who has been living with HIV her entire life. Growing up in the 1980s in a small, conservative, religious community, Sarah faced all the burdens of being an HIV-positive kid in an ignorant world. Sarah talks candidly about how HIV took away part of her childhood, forcing her to "face stuff that is hard for grownups to deal with."
"If you can make a stand, whether it's for yourself, for your community, or for someone you know, do it and be heard," says long-term HIV survivor Shelley Singer. Shelley tells how she became an outspoken advocate sharing her HIV prevention message with young people and running a social group for HIV-positive heterosexuals.
How much can a person endure and keep on not only living, but holding onto the will to dream? In this two-part story written in her own words, Jessie Snyder of Nashville recounts a journey beset with overlapping challenges: teen parenthood, poverty, family tragedies, navigating social services and battling addiction, all while living with HIV/AIDS in the early years of the epidemic. After decades of struggle and loss, Jessie shares how she found "the life I always knew I was meant to live."
Lisa, a member of the Muscogee Nation, has experienced hardship in her life. Her father died when she was 2 1/2, her brother and an adopted daughter were both murdered and her ex-boyfriend died from alcoholism. In addition to living with AIDS, she is also living with Parkinson's disease. Lisa, who was diagnosed in 1992, discusses why she became an HIV advocate, how exercise is her savior and the issues that Native Americans face that make them vulnerable to contracting HIV.
HIV activist Loreen Willenberg has survived HIV infection since 1992. She's part of a tiny group of people with HIV that scientists call "elite controllers" -- also called "long-term nonprogressors" -- people with HIV whose bodies are somehow able to control the virus, although they have never taken HIV meds. Loreen talks about going public with her status, and founding an organization that brings together HIV controllers from around the world.
In Memory
Lois Bates, a Chicago-based transgender woman, always knew that she was different from the other people around her, but it never stopped her from being her authentic self. This former U.S. Navy officer opens up about dealing with homophobia and transphobia; coping with HIV, diabetes and renal failure; and the importance of giving back to her community.
When she tested HIV positive in 2002 at the age of 16, Thembi Ngubane of South Africa knew very little about the disease. However, she quickly became a very sought after public speaker and a powerful HIV activist. She received numerous awards and worldwide recognition for her transformative work. In this interview, less than a year before she passed away due to tuberculosis, Thembi talks about getting pregnant after being diagnosed, keeping a radio diary for National Public Radio and how her faith in God helped her deal.
Inspired? We have more inspiring stories!
More From This Resource Center
---