• LIVING WITH HIV

The Night I Did Rock Hudson: Long-Time HIV Activist Recounts the One-Night Stand of a Lifetime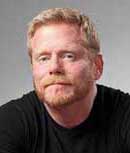 "I had just bedded the ultimate male screen icon of a generation," Mark King writes of his fling with Rock Hudson in 1982. "And I hadn't the slightest idea how to feel about it." Just three years later, as he watched the swirl of media coverage around Hudson's AIDS diagnosis and death, King changed his mind about that legendary night. He knew what to feel about it now: anxiety and dread. It was the start of a new chapter in King's life -- and his recollection of it is one of many riveting chapters from his candid memoir A Place Like This. In it, King bears witness to 25 years of cultural history while struggling with meth addiction, his HIV infection and the prospect of his own mortality.


Stigma Still Clings to HIV-Positive Women in United States
It's "the worst part of having HIV," says activist Marvelyn Brown. She's not talking about the meds, the health concerns or the cost of treatment: She's talking about stigma, which is still a huge deal in the United States. A recent survey conducted by amfAR revealed that the American public still has highly negative perceptions of HIV-positive women, and often expressed discomfort at the idea of everyday interaction with a woman who had HIV. In fact, one in five said they wouldn't even feel comfortable having an HIV-positive woman as a friend. Almost as bad as the stigma is the ignorance: There appears to be a pervasive sense among HIV-negative women that, in order to contract HIV, a woman must do something "extraordinary" in terms of risk behavior, says Regan Hofmann, the editor of POZ. (Web highlight from amfAR)
• HIV TREATMENT

Study Confirms Importance of CD4 Increase, Undetectable Viral Load After Starting HIV Meds
The main goal of starting HIV treatment is to get your viral load undetectable and increase your CD4 count as soon as possible -- and many experts believe that if your first treatment regimen doesn't do this, you should switch to one that will. A new study appears to confirm this approach to HIV treatment: U.S. researchers have found that people who don't achieve an undetectable viral load and a CD4 count increase within six months of taking HIV meds for the first time are at about double the risk of seeing their HIV disease progress over the next few years. The study also noted that non-white people appear more likely than white people to have a less-than-ideal response to first-line HIV treatment. (Web highlight from aidsmap.com)


How Well Will HIV Meds Work for You? It's All in the Genes
A doctor takes a small sample of your blood, scans your DNA, and instantly knows how well you're likely to respond to HIV treatment. Sound like science fiction? For now, it is -- but maybe not for much longer. U.S. researchers have spotted specific patterns in a person's genetic makeup that appear to trigger a better CD4 response when that person starts taking HIV meds. Scientists hope the findings will eventually help doctors make more informed decisions about when a person should start HIV treatment -- and may even lead to new forms of therapy that can strengthen the immune systems of people with HIV. (Web highlight from aidsmap.com)


Once-a-Month HIV Therapy: Could Nanotechnology Be the Next Treatment Frontier?
The phrase "nanotechnology" may conjure images of hordes of microscopic robots destroying humankind from the inside out. But when HIV researchers use the term, they see something completely different. For example, they might picture a solution that combines HIV drugs with tiny crystals so that, when the solution is injected into a person's bloodstream, it slowly breaks down over a period of weeks or even months, ending the need to take daily HIV treatment. It may sound far-fetched, but researchers and drug companies are already exploring this and other nanotechnologies in lab studies and early clinical trials.


Does "Undetectable" Mean Zero Viral Load? Usually Not, Study Finds
We already know that, even though we may have an "undetectable" viral load for years while on HIV meds, HIV is still in our body. A new, long-term study appears to confirm this: It took a series of ultrasensitive viral load tests in 40 people who, for more than seven years after starting HIV treatment, had "undetectable" viral loads according to standard lab tests. Each of the 40 people, it turned out, had at least one ultrasensitive test show that their viral load was 1 or higher. (In total, 77 percent of all viral load tests came back between 1 and 99.) The findings lead researchers to believe that there are areas within the body that today's HIV meds may not be able to reach.

You can read the full study in the online edition of the Proceedings of the National Academy of Sciences.
• SIDE EFFECTS & COMPLICATIONS

Black or White, Ziagen Hypersensitivity Test Works Equally Well
The widely used test that gauges a person's risk for Ziagen (abacavir) hypersensitivity reaction works just as well in African Americans as it does in whites, a new study has found. The genetic test has proven reliable at spotting people who are at risk for experiencing a potentially life-threatening allergic reaction if they start taking Ziagen. Earlier research had suggested that this test might not be as accurate in African Americans (who are much less likely than whites to have the gene that puts them at risk for this allergic reaction), but the new study appears to put those fears to rest. (Web highlight from aidsmap.com)


A Guide to the Tuberculosis Drug Pipeline
Tuberculosis (TB) may not be a big concern in the United States, but it's the leading cause of death for people with HIV around the world -- and it's increasingly becoming resistant to the drugs available to treat it. Even when those drugs work, TB treatment can still be difficult to handle, since it involves up to a six-month course of several drugs that may interact with HIV meds and may cause challenging side effects. Lately, however, we've seen some movement on the TB treatment front. This guide from Project Inform outlines new TB drugs in development that may make TB treatment easier and more effective.


Researchers See Possible Link Between Belly Fat and Dementia
It's common knowledge that HIV-positive people appear more likely to have a buildup of fat around their belly. But could there somehow be a link between the belly and the brain? A recent large study of HIV-negative people found a strong connection between excess belly fat and the development of dementia, though the reason for that association is not yet known. Although the study was not done on people living with HIV, researchers hope that further exploration of this possible link may help doctors provide better care for HIV-positive people as they live into old age, where issues such as weight gain and dementia may become more of a concern.
• HIV TRANSMISSION & TESTING

New York City Hospitals Will Offer 150,000 Free HIV Tests
New York City's public hospitals will provide rapid HIV tests to 150,000 people at no charge beginning this spring, city health officials announced. The massive testing program is possible because City Council Speaker Christine Quinn convinced OraSure to donate tens of thousands of its rapid oral HIV tests. In addition, the city has teamed up with religious and community leaders to encourage people at risk, especially young African Americans and Hispanics, to get tested. "We are not going to be judgmental. We just want to save lives," promised Calvin Butts, pastor of the Abyssinian Baptist Church in Harlem.


Edgy New HIV Awareness Campaign Reaches Out to People of Color in New York City

If you're walking the streets of New York City, you may come across a striking billboard: It features two young men of color zeroing in for a kiss under the headline "I Love My Boo," and is accompanied by text about safer sex. This billboard -- and another with a young black woman proclaiming, "We're Not Taking it Lying Down!" -- is part of a new, up-front HIV prevention campaign by Gay Men's Health Crisis. The campaign targets young women and gay men, two groups whose HIV rates in New York City have increased while the city's overall rates have gone down.


Southern California Reaches Out to Mexican Migrants at Risk for HIV
How do you convince a man who is working in the United States illegally to take an HIV test? For starters, how about some cold, hard cash? Handing out $5 gift certificates is one way that HIV prevention workers in San Joaquin, Calif., have tried to reach out to Mexican migrants, a difficult-to-access group of people who, research suggests, increase their risk for HIV simply by crossing the border to look for work in the United States. In addition to programs within the United States, Mexican HIV prevention workers are also attempting to reach out to Mexican migrant workers before they leave home.


Baltimore's Response to HIV Has Been Puny, Editorial Says
It's obvious that HIV is a terrible problem in Baltimore, Md.: The city has the second-highest rate of new HIV infections in the country and 16,000 of its 650,000 residents are HIV positive. But city health officials' response to HIV has been too slow and unambitious, a Baltimore Sun editorial claims. Baltimore's health department is currently doing a comprehensive review of the city's HIV prevention programs, but the newspaper says steps need to be taken now to help stop HIV from spreading, such as providing shelter to homeless people with HIV and making sure public schools teach their students about the virus.
• HIV THROUGHOUT THE WORLD

Study Finds "Mini-Epidemics" of HIV in London
HIV is spreading in bursts among relatively small groups of gay men in London, according to a new study. Data collected from more than 2,000 HIV-positive men in the city -- most of whom were gay -- showed that many became positive in particular geographical areas within a short period of time, creating multiple "mini-epidemics." Many men in the study passed the virus on within a few months of becoming positive, often before they themselves were diagnosed. The researchers argue that focusing HIV prevention campaigns in London's bars and nightclubs could help curb the spread of HIV in the city. (Web highlight from BBC News)

The full study is available in the March 2008 edition of the journal PLoS Medicine.
"Another Mad Cry for Help II," 1998; Bryan Hoffman
Visit the newly launched
April 2008 Visual AIDS Web Gallery
to view our latest collection of art by HIV-positive artists! This month's gallery, entitled "Red, White and Blue," is curated by Max-Carlos Martinez and Edward Winkleman of the Winkleman Gallery in New York City.

At The Body's Bulletin Boards
I Can't Shake My Meth Cravings
(A recent post from the
"Living With HIV" board)

"I have been positive for a little over four years, and most of that time I have been very addicted to crystal meth. I was using 24/7 for probably three years, and about a year ago I tried to quit cold turkey, with no help at all. I have only slipped up and used a couple times. My partner and I are having problems recently, stemming from my ever-growing cravings, and I am trying to get into a support group. I was wondering if any other guys have similar things going on in their lives?"

-- chadlee

Click here to join this discussion thread, or to start your own!
I'm an HIV Positive, Bisexual Man ... And I Want Kids!
(A recent post from the
"Gay Men With HIV" board)

"I have been HIV positive for seven years now. ... After educating myself and successfully getting to be 'undetectable,' I now ... want children of my own. ... I'm 40 now and I'm as healthy as a horse can be under the circumstances. But here's the catch ... I have lived at least my past 10 years as a gay man! ...

"After a long two-year break from any relationship and pondering questions, I realize that I can be as happy and faithful to a woman as I can be to anyone. Now here I am ... looking for a woman who is HIV positive but healthy and has similar wishes of having a child. ...

"I would like to see what kind of feedback this posting will receive. I have thought of all the possibilities of having a child with two HIV-positive parents. I am prepared for the road ahead. I am not being selfish in this wish as some might feel. Why shouldn't my child have the right to live just as any other child, healthy or not? I am ready."

-- stillhere

Click here to join this discussion thread, or to start your own!