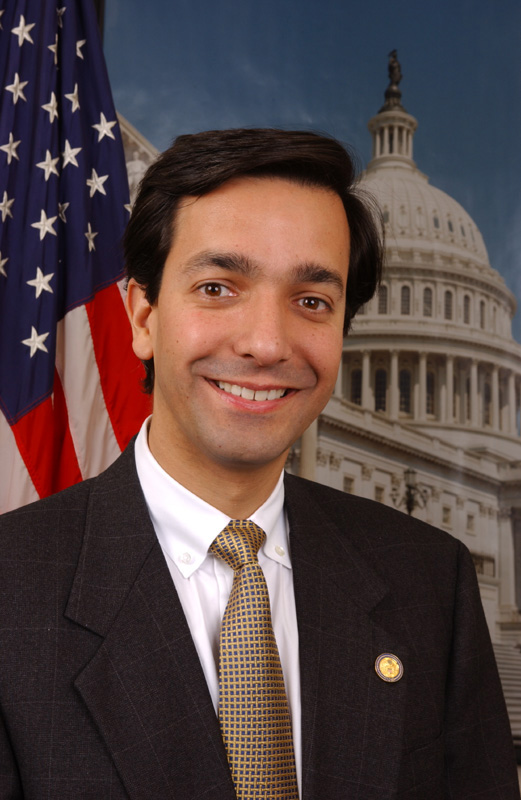 Will Fortuño get anything done?
Last week, Luis A. Fortuño (R-PR at large) introduced a bill (HR 5292) into the House that would hasten federal intervention in Puerto Rico's ongoing AIDS crisis. Because Fortuño is a non-voting member of the House and the legislation has only one other cosponsor, the move was largely symbolic -- although that could be a good thing. Fortuño is also running for his party's nomination to be Governor of Puerto Rico. Should he win the primary and then the general election, he will have made a clear statement of support for the Department of Health and Human Services to step in and repair Puerto Rico's teetering AIDS infrastructure.
The bill, cosponsored by Rep. José Serrano (D-NY), would allow the Secretary of Health and Human Services "to directly administer Ryan White part A and B grants for eligible areas, States, or territories that failed to make appropriate use of previous Ryan White part A and B grants." The Human Resources Services Administration, a division of HHS, has refused to administer federal AIDS dollars in Puerto Rico unless the Commonwealth asks for help. Activists say HHS Secretary Michael Leavitt has the power to step in without being asked and that HRSA has intervened in U.S. cities where AIDS funds were not being properly managed in the past.
Advertisement
For months, activists in Puerto Rico and the U.S. have been pressuring HRSA to take control in Puerto Rico because mismanagement and fraud have led to a crippling of its AIDS services. Puerto Rico receives more than $53 million in Ryan White Care Act funds but activists on the ground have documented dozens of case of people unable to access medication. Meanwhile, the island continues to offer no prevention programs for IV drug users, who account for more than half of new infections. More than 30,000 people in Puerto Rico have HIV/AIDS, and more than 19,000 Puerto Ricans have died from AIDS.
Praise and Pans
While Fortuño's bill is short on specifics (as well as cosponsors), some praise it as an important step while others worry it's an empty gesture.
"The Latino Commission on AIDS applauds Congress Member Luis Fortuño for taking action to end the administrative stalemate that has deprived so many Puerto Ricans with AIDS of life saving medical care," Latino Commission on AIDS president Dennis deLeon said in a statement, which was also supported by National Minority AIDS Council's James Albino, another key player working to end Puerto Rico's AIDS crisis.
Housing Works New York City Issues Organizer and Policy Analyst Tamara Oyola-Santiago, who was arrested in an attempt to convince HRSA to take control of funding dollars, was more skeptical. "Fortuño is the sole voice of the Puerto Rican people in Congress but unless he's getting people to support him, it has very little weight," she said. Rafael Torruella, an activist who was also arrested during the action against HRSA also wasn't satisfied. "The fact that this bill is not specific about what's going to happen on the ground is troubling," he said. "It's not just about giving services to those who are HIV-positive, but about having the government take responsibility toward people with HIV/AIDS and prevention of the disease."
Vicente Alba-Panama, with UDCAS-NY, said the bill has a "long way to go" but found the timing of the bill's introduction to be interesting. Puerto Rico might finally gain some political capital should the Democratic nomination still be undecided when Puerto Rico holds its primary in June. "Puerto Rico's delegates might be decisive," Alba-Panama said. "This could give us the leverage we need to get support from the candidates to take a stand."