• HIV TREATMENT

Epzicom in, Combivir Out: New U.S. Treatment Guidelines on First-Line Therapy
Two months ago, U.S. treatment guidelines provided a new answer to the question, "When should someone with HIV start treatment?" This week, yet another update to the guidelines provides new answers to a different question: "What should an HIV-positive person start treatment with?" As always, the new guidelines don't include any hard-and-fast rules, but the list of "preferred" and "alternative" meds has changed. The most noteworthy adjustment: Epzicom (abacavir/3TC, Kivexa) has been added as a preferred NRTI combination drug for people starting HIV treatment, while Combivir (AZT/3TC) has been demoted from "preferred" to "alternative."


What the Heck Is Intelence? Top HIV Expert Gives the Lowdown
What do we need to know about Intelence (etravirine), the newest HIV medication approved in the United States? How is Intelence different from two other recently approved meds, Isentress (raltegravir, MK-0518) and Selzentry (maraviroc, Celsentri)? We spoke with Cal Cohen, M.D., one of the top HIV researchers in the United States, to get his take on this brand-new NNRTI, which was approved for treatment-experienced HIVers.
• LIVING (AND AGING) WITH HIV

Are Older People With HIV Less Likely to Be Depressed?
Research suggests that older people are less likely to be depressed than the young. Is the same true if you have HIV? There hasn't been much research on the effect of an HIV-positive person's age on their state of mind, but studies so far suggest that people with HIV tend to mellow with age -- although not as much as people who don't have HIV. This detailed overview from Gay Men's Health Crisis explains.


Helping People With HIV Age Well Is Our Next Great Challenge, Advocate Says
They say that old age isn't so bad when you consider the alternative, but getting older does come with its share of difficulties. As more people with HIV approach old age, those who provide services and support to HIVers should make the needs of older people with HIV a priority, Andrew Shippy of AIDS Community Research Initiative of America argues. In this article, he takes a look at the needs of older people with HIV, pointing out that isolation, stigma and the lack of assistance with everyday tasks are often the hardest on older people living with HIV.
• HIV TRANSMISSION

HIV-Positive Men With Undetectable Viral Loads Can Still Transmit HIV, Studies Show
Itís still not safe to toss those condoms just because you have an undetectable viral load, researchers say. In reviewing recent studies, the researchers found that some men may still have a detectable level of HIV in their semen, even though they're on HIV meds and have an undetectable viral load in their blood. If a man has other sexually transmitted diseases, he may be even more likely to transmit HIV to his sexual partners, the researchers found. The same goes for a man who isn't taking all his HIV meds properly, since viral load can change from day to day, even if the last test came out undetectable. (Web highlight from aidsmap.com)


Coming Soon to a Vagina Near You: Selzentry?
We know that Selzentry (maraviroc, Celsentri) is a powerful HIV medication. But could it be used for HIV prevention as well as treatment? The International Partnership for Microbicides thinks so. That's why it has struck a deal with the maker of Selzentry that allows for an attempt at creating a vaginal microbicide using the new drug. The hope is that, since Selzentry blocks HIV from entering a person's CD4 cells, it will be especially effective as a tool that HIV-negative women could use to protect themselves from becoming infected during unprotected sex.
• HIV POLICY IN THE UNITED STATES

Medical Marijuana Users Can Be Fired for Toking Their Meds, California Court Rules
Did you know that you can lose your job in California if you smoke marijuana for medical purposes? The California state Supreme Court ruled last week in favor of a company that fired an employee who failed a drug test for marijuana, which had been prescribed to him by his doctor. In California, as in several other U.S. states, it's legal for a person to take marijuana with a doctor's prescription. U.S. federal law, however, deems marijuana illegal for any use, and it trumps state law when the two clash. (Web highlight from Reuters)


As Activists Rally to Keep HIV on the Agenda, Democrats Discuss the Issues
Ahead of the Jan. 26 Democratic primary in South Carolina, 125 activists from seven states gathered to make sure that the global HIV crisis wasn't forgotten. At an "AIDS mini debate" during the rally, representatives and supporters of Hillary Clinton, John Edwards and Barack Obama discussed the candidates' positions on U.S. health care, needle exchange, abstinence-only education and global HIV relief.


Ask Senators to Push for More Medicaid Funding
Medicaid, the single largest payer for HIV care in the United States, is in danger of cutbacks as U.S. states face a wobbly economy and a tight budget year. But Housing Works and other HIV advocacy groups hope that additional Medicaid funding will be included in the economic stimulus package that is now being considered by the U.S. Senate. Housing Works urges anyone interested in helping to call or write; this article explains how you can make a difference.
• HIV DRUG PRICING & PATENTS

Intelence Price Tag Gets Nod of Approval From Advocacy Group
Weighing in at $21.80 per day (or about $8,000 per year), the U.S. wholesale cost of the new HIV medication Intelence (etravirine) is not as heavy as other recently approved HIV meds. By comparison, Selzentry (maraviroc, Celsentri) and Isentress (raltegravir, MK-0518), which were approved in the United States last year, each cost about $10,000 per year wholesale. The advocacy group Fair Pricing Coalition said it was very happy with the Intelence price tag: "People with resistant virus now have a number of good choices," said one Fair Pricing Coalition member, "but for the first time they also have the ability to choose a very good drug that costs less than the alternatives."


Bristol-Myers Slammed by HIV/AIDS Group Over Pricing
While the maker of Intelence (etravirine) was hailed this month for offering its new drug at a reasonable price, another HIV drug company was blasted for raising the prices of its HIV medications. The Fair Pricing Coalition lit into Bristol-Myers Squibb Company after it announced it would increase the cost of its HIV medications by 7 to 9 percent. Atripla (efavirenz/tenofovir/FTC), Reyataz (atazanavir), Sustiva (efavirenz, Stocrin) and Zerit (stavudine, d4T) are among the drugs Bristol-Myers markets in the United States. (Web highlight from Pharmalot)
• MAKING A DIFFERENCE

Dell and Microsoft Team Up to Sell Computer to Fund AIDS Relief
A collaboration between Dell and Microsoft could turn computer and printer sales into funding for HIV treatment in the developing world. As part of the Product Red campaign, the companies will make a donation for each specially made Product Red item it sells: $5 of each Product Red printer, $50 for each laptop and $80 for each desktop will be donated to the Global Fund to Fight AIDS, Tuberculosis and Malaria. By partnering with companies like Apple, Motorola and the Gap, Product Red has raised $53 million for the Global Fund so far. Product Red cofounder and U2 singer Bono says he expects to raise even more than that in 2008 alone.

The Product Red printer, XPS M1330 and XPS M1530 laptops and XPS One Desktop are available online. Of course, buying a computer isn't the only way to give to people needing HIV treatment in the developing world. If you can't afford a shiny red computer (or don't need one), you can donate any amount directly to the Global Fund. (Select "AIDS in Africa, inspired by (RED)" to direct the money to HIV/AIDS programs.)
• HIV OUTSIDE THE UNITED STATES

Saudi Couples Must Be Tested for HIV and Hepatitis Before They Marry
In Saudi Arabia, HIV, hepatitis B and hepatitis C recently joined the list of diseases for which a couple must be tested in order to marry. This is a much stricter policy than in the United States, where such testing is not required of marrying couples. Previously, couples in Saudi Arabia were tested for genetic diseases common to the region, and HIV tests were only required of non-Saudi men wishing to marry in the country. (Web highlight from Arab News)


South Africa Improves HIV Treatment Guidelines for Pregnant Women
Under pressure from activists and health care professionals, the South African government updated its HIV treatment guidelines for pregnant women last week. HIV-positive pregnant women in the country will now have access to two HIV medications instead of just one, which brings the country in line with World Health Organization recommendations and should reduce a woman's risk of passing HIV to her baby during childbirth. The next hurdle: ensuring that health care workers receive the new guidelines and have access to those sorely needed medications. (Web highlight from IRIN)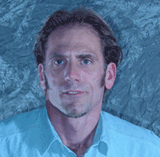 Michael McColly tested positive for HIV in 1996.
Since then, he's been on a journey of discovery
, trying to understand the ideal way people with HIV can lead healthy lives and how community activism and spirituality can contribute to that health and help stop the HIV epidemic. Michael traveled around the world talking with people who are positive and HIV advocates about their lives and their work. A Chicago-based HIV-positive author, teacher and yoga instructor, Michael wrote a book about his travels last year called
The After-Death Room: Journey into Spiritual Activism
.
TheBody.com got to know Michael in
this one-on-one interview
, which is part of our "This Positive Life" podcast series.
Read the interview
or
listen online
!

At The Body's Bulletin Boards
Married and Newly Diagnosed
(A recent post from the
"I Just Tested Positive" board)

"My husband and I just tested positive. We have been married for three years and together for four (both completely monogamous). The doctor believes that [my husband] has had the virus the entire time, it just took a really long time for me to get it. ... I was also diagnosed with herpes simplex virus 2 a month ago. It seems that my husband was an asymptomatic carrier of the virus. To add to that, we found out that he was also hep C positive; I am not. I am still numb. I don't understand. I feel angry at my husband, but I love him to death. We have a two-year-old too. Tomorrow we go to our first infectious disease appointment. I can't tell my family or anyone, so I needed to tell all of you."

-- frida

Click here to join this discussion thread, or to start your own!
Anyone Have Advice Before I Get Pregnant?
(A recent post from the
"Women With HIV" board)

"I am looking for advice. My boyfriend and I are HIV positive. We have been talking about the possibility of having a baby. I am taking Atripla and he is not on any meds right now. I know that Atripla is not good for the baby, so is there anything you can suggest I do to prepare before I get pregnant?"

-- orange01

Click here to join this discussion thread, or to start your own!

Straight U.S. Men Recently Diagnosed HIV+: Give a Phone Interview and Earn $50

Are you a straight man with HIV? Want to join an HIV study without leaving your home?
Researchers at the University of Minnesota are conducting a telephone-based study to understand the treatment, prevention and sexual health needs of people newly diagnosed. Currently they're looking for straight men recently diagnosed HIV positive, and living in the United States, to take part in one-on-one phone interviews.
Interested? E-mail the research staff at
pints@umn.edu
, or call toll-free at 1-866-692-0188. You'll be asked to take a quick 5-minute survey to determine if you're eligible to participate.
If eligible, your interview can be scheduled at your convenience on weekdays or weekends. Interviews take between 60 and 90 minutes; you'll receive $50 for your time and assistance.
For more information on this study, visit the official Web site at
www.epi.umn.edu/pints
.