Pelosi, Senate Must Push for Boost in Medicaid Matching Funds -- HIV/AIDS Care Threatened as Initial Package Fails to Include FMAP Boost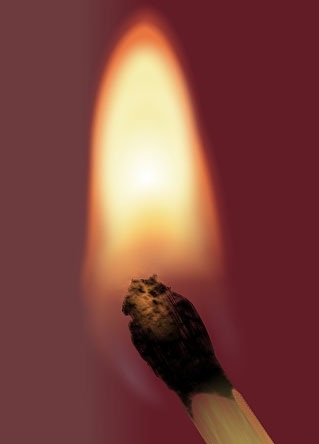 Medicaid match matters
Medicaid, the single largest payer for HIV/AIDS care, is in danger of cutbacks as states face a national recession and an extremely tight budget year. Californians, for example, are facing a $1.1 billion cut to Medi-Cal that would hit the poor and elderly the hardest, according to the San Francisco Chronicle. Medicaid cuts would be disastrous for poor and disabled people across the country -- and particularly worrisome for poor people with HIV/AIDS.
But there is a way to take action to protect Medicaid, and San Francisco's representative (and House Speaker) Nancy Pelosi is in an important position to help. Congress is negotiating an economic stimulus package with President Bush right now, and an increase in the Federal Medical Assistance Percentage (FMAP) for Medicaid SHOULD be in the mix.
Advertisement
But so far, Pelosi hasn't nailed down an FMAP increase -- you can call and e-mail today:
CALL SPEAKER PELOSI TOLL-FREE AT 888-802-1207 and ask for Wendell Primus, her top policy aide.

LEAVE THIS SIMPLE MESSAGE:


People living with HIV/AIDS need you and Speaker Pelosi to keep fighting for an increase in the Medicaid match rate. Please make sure the final stimulus package boosts FMAP to save lives and help fight AIDS.

SEND AN E-MAIL to Wendell Primus here.

Subject: People With AIDS Need Your Leadership

I am concerned by press reports that a temporary increase in the Medicaid match rate may not be included in an economic stimulus package. People with HIV/AIDS desperately need proactive steps to bolster state Medicaid programs before harmful eligibility cuts are made. Medicaid is the anchor to the nation's health system and the largest source of public financing for HIV/AIDS care. No stimulus package is complete without a temporary increase in Medicaid financing combined with a requirement that states not cut eligibility during the current economic downturn. Please ensure that healthcare for the nation's most vulnerable is protected in the final stimulus package.
The stimulus package isn't done yet -- the Senate will take up the proposal next week, and there's expected to be a push to add extended unemployment insurance, as well as the FMAP boost. But it's important that Speaker Pelosi and her top policy aide hear clearly and loudly from our community: Medicaid and people with AIDS need your help!
Why This Is so Important
Under federal law, Medicaid is required to match a share of each state's Medicaid spending depending on the state's per capita income. In New York, for instance, a 1.5 percent increase in matching money could literally pump several billion dollars into health care.
"Economic stimulus plans all too often help only the top end of society," said Anne Donnelly, director of health care advocacy at Project Inform. "As revenues are declining and we're going into a more difficult economic environment, this will very directly help people who are most vulnerable."
When it comes to AIDS, Medicaid matters: 55 percent of people with AIDS, 44 percent of people with HIV, and 90 percent of children with HIV/AIDS rely on Medicaid for their health care and treatment.
Reductions in Medicaid spending put additional pressure on discretionary Ryan White-funded programs, the health care payer of last resort for people with HIV. Areas hardest-hit by the epidemic, including New York, San Francisco and Los Angeles, would be particularly affected. In March 2007, before the recent economic bad news, four state Ryan White-funded AIDS Drug Assistance Programs (ADAPs) already had waiting lists, totaling 571 people with HIV who could not gain access to medications, despite meeting eligibility criteria. In recent years, several people with HIV/AIDS have died while on waiting lists for lifesaving HIV/AIDS medications.
In a January 22 letter, the HIV Medicaid and Medicare Working Group (HIVMMWG) urged Senate Majority Leader Harry Reid and Minority Leader Mitch McConnell to support a matching-increase "The harmful effects of state cutbacks can be forestalled, as we saw in 2003-2004, when the Congress enacted a modest temporary increase in the federal share of Medicaid costs. This was a highly effective intervention that stimulated economic activity and protected vulnerable individuals," the letter read.
While the White House is pulling for tax refunds for U.S., and possibly accelerated depreciation for companies, a matching-increase isn't out of the question for Congress, especially Democrats, who favor a government spending component including expanding unemployment or food stamps.
Economist Mark Zandi backed the Democrats' approach in a recent article about the importance of including stimulus for low-income workers who don't earn enough to pay income taxes. "Another economically potent tool of the federal government is aid to financially pressed state governments. This could take the form of general aid or a temporary increase in the Medicaid matching rate to help ease the costs of health coverage. Such help appears unlikely in the current stimulus plan, but this could quickly change in coming weeks if the economy's problems grow more severe and widespread as the legislation is being fashioned," he wrote.
We hope it doesn't take an increased downturn for Congress to do the right thing and provide Medicaid stimulus to states. It's money well-spent.
"This wouldn't be a situation where Congress is throwing money to the state level for football stadiums," said Housing Works legislative counsel Michael Kink. "This is about making sure the states don't have to drastically cut their Medicaid and health care budgets in the face of serious fiscal pressures."