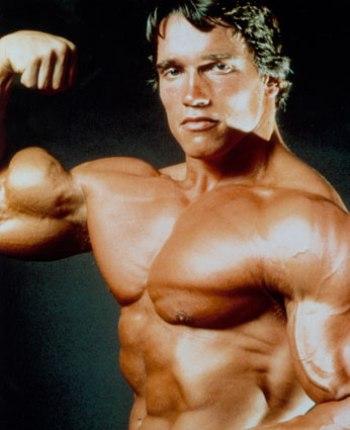 Hey Arnold: Only girlie men
cut essential programs
Refusing to raise taxes to keep up with inflation and population growth, California Gov. Arnold Schwarzenegger is attempting to close a $14.4 billion budget gap with out-of-control borrowing and across-the-board cuts to all programming. With suffering spread across the state, AIDS advocates are particularly concerned about cuts to Medi-Cal, California's Medicaid program, and $11 million in cuts to AIDS services -- including a $7 million cut to the AIDS Drug Assistance Program.
"These cuts are penny-wise and pound-foolish," said Phil Curtis, director of government affairs at the AIDS Project Los Angeles. "The Legislature should prioritize what programs should be cut, and not just cut across the board. This is not a fiscally sound way to fund necessary programs." In fact priority-based cutting is what the state's chief budget analyst Elzabeth G. Hill,who both parties go to for unbiased advice on fiscal issues, recommended.
The cut to ADAP would eliminate non-antiretroviral drugs from the state's drug formulary that are essential to managing side-effects and treating comorbid conditions, including anti-psychotics, drugs that address wasting, and anti-seizure medication. California has had a well-funded ADAP program in the past -- recouping one-third of its $300 million cost from pharmaceutical reimbursement -- that has been carried over from administration to administration. When Schwarzenegger took office he threatened to cut ADAP, but was stopped by protesting AIDS advocates. He then promised not to cut antiretroviral access.
Advertisement
"Technically he's upheld that part of the bargain, but we're concerned with cuts overall," said Courtney Mulhern-Pearson, science and public policy analyst at San Francisco AIDS Foundation.
The $11 million cut would also reduce funding for programs including HIV education and prevention, early intervention and HIV housing. The shrinking funds will be rough on California, which received only a tiny increase in the state's Ryan White Part B funding.
"Given the current climate where the need is increasing, we can't even afford the status quo," said Anne Donnelly, director of health care advocacy at Project Inform.
Also affecting people with HIV/AIDS are cuts to Medi-Cal, the source of health coverage for most people with HIV/AIDS. Under the proposed cuts, Medi-Cal would no longer pay Medicaid/Medicare Part B premiums -- meaning someone making $1300 a month would have to pay a $100 premium. It would also eliminate dental benefits, which are crucial to people with HIV.
This belt-tightening is happening at the same time Schwarzenegger is working to push through a $14 billion healthcare proposal (that will likely sink the state deeper into debt). Despite concerns about how people with HIV/AIDS will be moved in this new system, AIDS advocates support the program's move to expanded health coverage. But the timing is suspicious. "The budget cuts are almost an implied threat," Curtis said. "The Governor's giving with one hand and taking with another. It's almost like he's saying, 'Go along with me on the budget and I'll give you this.'"
There is also the possibility that the Governor is angling to raise taxes despite promises to the contrary. "One theory is that these Draconian budget cuts put him where he can go to the Republicans and say, 'You know what guys? We have to raise money here," Curtis speculated.
Regardless, California AIDS advocates are uniting with other health care advocates to turn the heat up in Sacramento to look for new sources of revenue including taxes -- and not balance the budget on the back of, well, everyone.
"It would be naive that we would receive cuts when there are across-the-board cuts, but we still have to advocate," Mulhern-Pearson said. "I am cautiously optimistic we can at least minimize cuts."