For a long time, HIV was believed to be a white, gay man's disease, with women accounting for a mere 7 percent of new HIV diagnoses in 1985. HIV is now a serious issue for women. Women account for almost 30 percent of new diagnoses, and HIV is the number one killer of African-American women ages 25-34. Let's make sure that HIV among women is a topic that gets the seriousness it's due.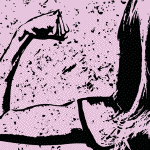 A Timeline of Women Living With HIV: A Small but Growing Chorus in the 1980s

From Sandra Ford, a drug technician who published the first reports of AIDS, to Elizabeth Glaser, a pioneer of HIV/AIDS activism, women played crucial roles -- though they were often also devastatingly mistreated -- during the early years of the HIV pandemic. Check out all three parts of this timeline, each one a snapshot of an era in HIV/AIDS history.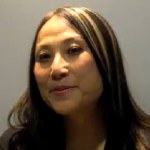 This Positive Life: Cecilia Chung on Violence, Gender, Prisons, Family and Healing (Video)

It was 1993 when Cecilia Chung was diagnosed with HIV while living in San Francisco. Born Catholic, she thought she was being punished for coming out as transgender. "You transitioned," she remembers thinking. "This is God's way of telling you he doesn't approve."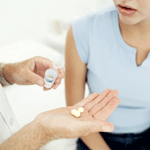 Who's Looking Into PrEP for Women?

Much of the recent buzz about pre-exposure prophylaxis, or PrEP -- HIV meds an HIV-negative person can take to prevent HIV -- has focused on gay men. So, what is going on in the realm of PrEP for women? Valery Hughes, longtime HIV/AIDS nurse practitioner, has some answers.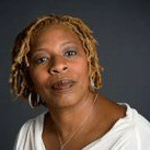 Women, we're nurturers by nature. And so when we're sick we put it on the back burner to take care of other people. We were infected with HIV, but we were taking care of our loved ones, and the majority of them are males who were infected," says Monique Howard, Executive Director of New Jersey Women and AIDS Network.
The Role of PrEP for Transgender Women in Peru
WAVES Study Shows HIV Treatment Efficacy Differs Between Women and Men
My Depression, Trauma, HIV and Getting Help: A Video Blog Entry by Maria T. Mejia
HIV Increases Bone Fracture Risk by 32% in Middle-Aged U.S. Women
USCA: We Are the Transgender Women and PrEP Affinity Group and We Recruit!