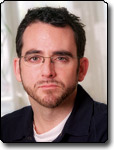 So, where were we?
On the fairy-flip-out, Sissy Asylum, Hard Time for Henrietta storyline I last recounted to you about my bipolar-lite odyssey into mental illness a couple of issues ago (July/August), we left off with the harrowing scene in which I was playing docile, obedient patient to Evil Counselor Queen (ECQ) who had made abundantly clear in a drawl right out of Deliverance that he was deeply disturbed that I was intent on exiting the facility sooner rather than later.
Do you remember?
Advertisement
I had been chillaxin in the "lounge" on Day 2 with some of my fellow bipolar, substance abusing, depressed, disturbed pals playing another game of UNO when I was summoned into my chambers by ECQ for a little heart-to-heart and I guess you could say, "tough love" -- but without the love.
He had been reviewing my chart and saw that on my first morning in the facility, I had marched my ass to the front desk and stridently informed the staff on duty that I was going to leave. This did not go over well, and there was a bit of an argument about my rights, and their responsibilities, and yadda yadda. It seems there is some liability with allowing suicidal patients out too soon -- and while I had admitted myself, I was not in the position to say when the ride was over and fit to re-enter society. However, I did have the legal right to sign what is called a "5-Day" which says that they can't force me to farm funny past five days if I no longer pose a hazard to myself and/or others at that time. I signed that baby, and it was noted in my chart and next to my name on the dry erase board in the nurse's station.
"How dare you! You are meeeeyentalleeee eeeyelll. I don't want you representin' me in D.C. or anywhere with an untreated meeeeyental eeeyelllnyess," hissed ECQ . He proceeded to berate me, telling me how fucked up and wrong I was to think I was better than anyone else, that basically I was a real asshole for not allowing myself the help I needed to get better. And that I would be going out into the world of HIV/AIDS, gay men's health advocacy a sick man and no good could come of that for anybody. He was convinced that it was all about me doing the time, a lot of time. A mere five days was not nearly enough in his opinion.
He made me cry.
I was not about to let on that I was actually planning on leaving before 5 days, and had talked to my shrink (named after the planet of love) about such a potential early withdrawal and she was all over it, thank you very much. I mean, I did have only one outfit -- the sweatshirt and jeans I checked in with, and it was clear that the look was not holding up very well over the days. But La Shrink -- one of the few staff who seemed to understand me -- was only in our wing for a short visit each day, and the rest of the time I, like my other disturbed, captive pals, was left under the supervision of the counselors and other staff, several of whom were clearly raised by wolverines, and in the case of ECQ, obviously the youngest in a litter birthed by the bitter, brutish alpha-bitch who starred in Satan's canine patrol back in the '60's. Really. Google it, you'll see.
ECQ, like all the staff, had the ability to note unfavorable comments in my paperwork -- about how recalcitrant or uncooperative I was, if I engaged in a lot of sass or back talk, or if I was late to group, or didn't participate in group, or said that I felt "fine" during group check-in ("how dare you say you feel fine, you wouldn't be here if you felt fine") or if I didn't draw crazy drawings or paint crazy paintings during art therapy, or if I argued about how mentally ill I was or wasn't...
I did not want to add any documentary "proof" that could keep me in the pen, that would indicate I remained an unbalanced hazard and therefore should not be set free, so I essentially agreed with his assessment, only taking to task his notion that I felt my supposed A-list-ness precluded me from anything but a short-term stint. It was like he was mad at me because I kept saying I had a job, and an important conference to attend the following week and I wanted to get out to prepare for it, and that if I didn't get to go this conference, then I would really be a depressed, bipolar-lite mess.
He took all that to mean I thought my boogers were spun from gold, sternly reprimanding me. Even someone as snoot-snoot tooty and siddity as me needed to be there for at least a week, maybe two, to get the care and treatment necessary to get a handle on this meeeeyental eeeyelllnyess. Everyone else needed two weeks, and most insurance covered that amount of time, so who the flippin' flap did I think I was to even suggest my spa days were numbered any less?
I played my cards as best I could.
Ya know, it might have been nice to be able to stay a few extra days. Seriously. I could have used some more time, and was sort of getting into the routine of groups (all the sharing!), med-times, chow-times, UNO and hanging out with the smokers during breaks in one of the stinkiest rooms I have ever encountered. Good times. Alas, they were not meant to last. I had places to go and things to do and my journey to mental stability would simply have to continue on the outside sooner rather than later.
I was set loose three days after checking myself in. All my buddies said goodbye to me in a sort of ceremony the last afternoon that was really touching and misty and made me want to hang out one more night. But instead I got my Blackberry and my keys returned and made a bee-line for Starbucks and, all nice and caffeinated bussed up to Walgreens to have my Lexapro anti-depressant scrip filled.
Ah, Lexapro, how I began to love thee...