South Carolina Announces That its Shameful ADAP Waiting List Is Gone -- But More Advocacy Needed to Ensure Good Times Last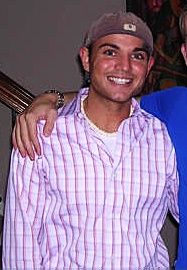 Graham is no longer on a waiting list, but he's still waiting
South Carolina's long, statewide nightmare is over. The South Carolina Department of Health and Environmental Control (SDHEC) announced last Friday that there is no longer a waiting list to receive essential HIV/AIDS medication. As recently as last April the list stretched to 567 people.
"Due to an influx of new funding during this fiscal year and the hard work of the ADAP staff, we have been able to clear the wait list and do not anticipate the need for a wait list for the remainder of this fiscal year," Lynda Kettinger, director of DHEC's STD/HIV division, said in a release.
Advertisement
"We're so excited about the end to the wait list," said Karen Bates,
Campaign to End AIDS -- South Carolina (C2EA)
state representative. "Legislators here are finally taking HIV/AIDS seriously."
C2EA-South Carolina spearheaded a coalition that played a critical role in the state's remarkable ADAP turnaround. Last November, those groups intensified their protests in Columbia, the state's capital, after four people died while languishing on the ADAP waiting list. This year federal funding reduced the waiting list by 93 people, then in June, South Carolina state legislators passed a $7.4 billion budget that included $4 million new dollars for ADAP funding.
The Waiting Game
Kaih Graham, who was on South Carolina's ADAP waiting list, was thrilled to hear that he can now receive medication through the program; nonetheless, he's not sure when that will actually happen. Graham, who is a member of C2EA, heard about the end of the waiting list from Bates, but didn''t receive a response when he tried to contact his case worker at SDHEC. "The health department doesn't have the most organized people," Graham told the Update Wednesday. "If I didn't advocate for myself, no one would." According to a SDHEC spokesperson, no one working on ADAP was available for comment this week.
Graham went without medication for a year before he successfully was accepted into the drug assistance program this year, where his medication costs are paid for by pharmaceutical companies. While he can still receive his drugs through the program, he doesn't know how long that will last. Now that the waiting list has been cleared, he expects to receive his medication through ADAP after he hears from his case worker.
Making sure folks like Graham aren't lost in the system is just one of the challenges facing South Carolina's activists now that the waiting list is history. If the number of ADAP enrollees or drug prices increases too much or if the legislature discontinues the non-recurring funds it appropriated in the next fiscal year, the state could once again find itself in dire straits.
Rep. Joe Neal (D), who has led efforts to increase funding for HIV/AIDS services, told the
Associated Press
that ending the waiting list was "great," but also said, "The question is, will we have money next year, or will this only meet this year's need? Unless we're able to maintain, we'll be right back where we started."
Bates agreed and said C2EA is working with other groups in South Carolina to make sure that doesn't happen. "Until this year many of the legislators didn't feel HIV/AIDS was a problem in their districts," she said. "Treating people early saves money in the long run and decreases costs due to hospitalization. We just need to keep AIDS on the state's radar."