Abstract
Despite advances in the management of persons living with HIV, and the remarkable improvements in morbidity and mortality, treatment failure still occurs. With failure, the virus becomes increasingly resistant not only to the antiretroviral agents to which it has been exposed but also to other agents in the class. Although we are learning more, and the incidence of triple-antiretroviral-class resistance is decreasing overall, these patients remain a challenge to manage. Failure can be detected by a loss of virologic or immunologic control or by the development of new clinical illness. The approaches to the treatment-experienced patient can include strategies to optimize adherence and impair viral fitness, structured treatment interruption, therapeutic drug monitoring to optimize doses and levels, and the use of resistance testing to guide therapy choices. When choosing new agents, one needs to consider pharmacokinetic enhancement, as can be achieved with the boosted protease inhibitors (PIs) and the use of a new class of agent such as the fusion inhibitors. Data from the TORO, RESIST, and POWER studies have shown that the use of a new boosted PI, together with enfuvirtide, can enable a significant proportion of treatment-experienced patients to have an excellent virologic and immunologic response to new combination therapies. Although still a challenge, the treatment-experienced patient can be effectively managed, and the goal of maximal virologic suppression a reality for many.
Introduction
Highly active antiretroviral therapy (HAART) for the treatment of HIV infection has led to profound reductions in the incidence of mortality due to AIDS-related causes in recent years. For example, the AIDS Therapy Evaluation National AIDS Therapy Evaluation Centre (ATHENA) cohort (Netherlands) of over 3700 patients receiving antiretroviral therapy showed HIV-related mortality was the most probable cause of over half (55%) of the deaths that occurred among participants between 1996 and 2000.1 However, the incidence of HIV-related mortality in this cohort significantly decreased over time by >80%, from 3.8 to 0.7 per 100 person-years from 1996 to 2000, while the incidence of non-HIV-related mortality during this time period has remained the same.1 Similar observations were made for the Aquitaine cohort (France, N = 3687) of HAART-treated HIV-infected patients, for whom the annual number of deaths began to decrease in 1996, with death due to an AIDS-defining cause dropping from 83% in 1995/1996 to 72% in 1996/1997 (P < 0.01).2 By 1998/1999, AIDS-defining events were no longer the major cause of death among these individuals, accounting for only 48% of deaths at this time.3 The death rate among HIV+ participants in another French cohort, the Antiprotease Cohort (APROCO) (N = 1157), who initiated HAART between 1997 and 1998, was compared to that of the French general population. Overall mortality was approximately eight times that of the general population. However, mortality among complete HAART responders (CD4+ cell count >500 cells/µL and viral load <500 copies/mL from 4 months after initiating HAART to last available follow-up) was only five times higher than the general population.4 A subsequent analysis combining data from both the Aquitaine and APROCO cohorts revealed more encouraging signs of the improvements that have been achieved in managing HIV infection. These data confirmed the significant decrease over time in the death rate of HIV-infected patients receiving HAART in these cohorts. Although mortality (adjusted for age and gender) was still higher than in the general population, there was no significant difference between the death rate of participants who achieved and maintained a CD4+ cell count >500 cells/µL and a viral load of 5
Treatment Failure
Despite the significant progress that has been made in HIV care since the advent of HAART, therapies continue to fail in a large number of cases, generally because of resistance, which is primarily driven by sub-optimal adherence. A number of common reasons given for poor adherence include adverse effects, difficulties taking antiretroviral drug regimens due to excessive pill burden and/or dosing frequency, dietary restrictions, or simply not having available or forgetting to take doses. Large numbers of patients find drug toxicity the major barrier to full adherence. For example, 58% of participants in the Italian Cohort of Antiretroviral-Naive Patients (I.C.O.N.A.) reported toxicity as the reason for discontinuing a first HAART regimen within 2 years of initiation.6 Other reasons for treatment failure include primary resistance, in which a patient becomes infected with a resistant virus and is subsequently treated with a HAART regimen to which the virus is not susceptible. Primary resistance to at least one drug class of a first-line regimen is reportedly high in some regions where HAART has been made widely available. For example, in the United Kingdom, the prevalence of genotypic primary resistance to at least one drug is estimated to have risen from around 5% in 1998/1999 to 13% in 2002/2003, with 9% of the latter categorized as HIV infections with high-level resistance.7 Similar trends have been observed in North America, with phenotypic primary resistance in one location reportedly increasing from 10% in 1998/1999 to 16% in 2000/2001.8 Finally, individual variations in antiretroviral drug metabolism and interactions between drugs may reduce the efficacy of a regimen in some cases, due to unfavorable pharmacokinetic interactions leading to treatment failure.
Types of Failure
Treatment failure of antiretroviral-experienced patients may be defined virologically, immunologically, or clinically. Virological failure is the inability to achieve maximal suppression of HIV replication (undetectable viral load <50 copies/mL), or the achievement of maximal suppression followed by virological rebound. Immunological failure denotes the achievement of a very low or undetectable viral load, but the continued decline in CD4+ cell count. Clinical failure of antiretroviral therapy describes the situation in which an individual exhibits disease progression in terms of new, recurrent, or progressing AIDS-related opportunistic infections or HIV-related symptoms such as weight loss, fatigue, and sweats. Clinical failure may be used to monitor antiretroviral treatment efficacy in settings where CD4+ cell count or viral load testing is unavailable.
Temporal Trends in the Success of HAART
There is accumulating evidence that in recent years, the incidence of treatment failure among HIV-infected patients initiating antiretroviral therapy has decreased. This improvement has coincided with increasing knowledge of how to control HIV replication, as well as the introduction of new formulations of existing antiretroviral drugs and new drugs with different mechanisms of action.
Survival benefits of HAART
Survival benefits of administering prophylaxis for Pneumocystis carinii pneumonia (PCP) and Mycobacterium avium complex (MAC), as well as sequential HAART therapies, was estimated to have saved nearly 2 million years of life in the United States between 1989 and 2002, using the cost-effectiveness of preventing AIDS complications (CEPAC) model, a widely utilized computer simulation of HIV disease.9 Per-person survival gains were estimated to have increased from 2.8-3.5 months prior to HAART (1996) to 50 months in 1997-1998, 117 months in 1998-1999 (two sequential effective HAART regimens), and 124 months in 2000-2002 (three sequential effective HAART regimens).9
Time to initial virological failure to first HAART
A marked reduction in the probability of virological failure within the first 12 months of initiating HAART was observed over time among participants from five observational HIV clinic cohorts in Europe and Canada, with the proportion steadily decreasing, from 40% in 1996 to 25% in 2002.10
Incidence of triple-class antiretroviral drug failure
The incidence of triple-class antiretroviral drug failure (defined as 120 days with viral load >1000 copies/mL) peaked at 3.7 per 100 person-years in 2000 (95% CI, 2.9-4.8), and then declined to 0.4% (95% CI, 0.2-1.1) in 2003 among a Danish cohort of HIV-infected patients receiving antiretroviral therapy.11 The 7-year cumulative incidence of triple-class failure was stable between 2001 and 2003 at 6.8% (95% CI, 4.8-9.6), while a lower risk of triple-class antiretroviral drug failure was seen after 2001 than in previous years, regardless of when patients initiated HAART.11
Incidence of antiretroviral drug resistance mutations
The percentage of samples with any nucleoside reverse transcriptase inhibitor (NRTI) mutation, protease inhibitor (PI) mutation, or 1 mutation for all three drug classes has declined from a peak of 79% to 63%, 82% to 74%, and 42% to 32%, respectively, between 1998 and 2004 among >128,000 clinical isolates received for routine drug resistance testing between 1998 and 2004 (Virco).12
Treatment Goals in the Management of Treatment-Experienced Patients
The physician's goal is to offer HIV-infected patients an efficacious, durable therapy with a high genetic barrier to resistance. For a patient with minimal exposure to antiretroviral therapy, the first priority is to maximally suppress viral load, while for those with extensive exposure, where this may not be possible, it is to maximally increase CD4+ cell count (Table 1) with the aim to prevent opportunistic infections. Unfortunately, complex pharmacokinetic interactions between combinations of multiple PIs, as well as adverse drug reactions from antiretroviral agents and/or other anti-HIV drugs that may be required to prevent or treat HIV-related diseases, often limit the options for future therapy. These types of limitations are particularly relevant for extensively pre-treated patients who may already have very limited options due to drug resistance. Like all patients facing daily, life-long therapy, HIV-infected patients want medication that is easy to take; i.e., few pills, easy dosing, and no side effects. In clinical practice, when a treatment-naive HIV-infected patient comes to the office, pill burden is often the biggest concern. However, for treatment-experienced patients, pill burden is often less important. What they want is an effective treatment that they can tolerate. Given this, it is most important to define the goals of what you as a physician and your patient hope to achieve.
Strategic Considerations
Drug resistance, which emerges in response to sub-optimal therapy, is the principal challenge when effectively managing HIV infection in treatment-experienced patients.
Table 1. The goals of antiretroviral therapy for treatment-experienced HIV-infected patients.
Type of patient
Goals
Limited exposure to antiretroviral therapy
1. Virologic: maximal,* durable viral suppression
2. Immunologic: ≠ CD4+ cell count
3. Clinical: prevention of opportunistic infection/improved QoL
Extensive exposure to antiretroviral therapy
1. Immunologic: ≠ CD4+ cell count
2. Clinical: prevention of opportunistic infection/improved QoL
3. Virologic: optimize viral suppression
*Undetectable viral load.
QoL = quality of life.
Drug Resistance Testing
Drug resistance testing is recommended to help select active drugs when changing the therapy of HIV-infected patients failing their current antiretroviral regimen.13 Testing should be performed while the patient is still taking the failing regimen, or within 4 weeks of discontinuing therapy.13 In short-term evaluations, genotypic resistance testing has been associated with improved outcomes for treatment-experienced patients,14 although this may not be of general benefit for all patients.15 Thus, in some cases, therapy selected by the results of drug resistance testing alone may be insufficient to improve outcomes. It is also important to consider results of previous tests, as resistant mutations may be archived in reservoirs that may re-emerge even though they may not be detected on the current resistance test. In the absence of drug pressure, wild-type or unmutated virus, which is more fit, tends to outgrow the resistant strains. Current resistance tests can only detect populations that represent at least 25% of circulating strains.
Pharmacokinetic Enhancement
Pharmacokinetic enhancement of PIs with ritonavir within a given antiretroviral regimen has been demonstrated to be more efficacious than a single PI in treatment-naive patients,16 and current treatment guidelines recommend considering pharmacokinetic enhancement for patients failing therapy if at least two fully active agents cannot be identified.13 Recently, the use of double-boosted PIs (two PIs at therapeutic dosages in combination with low-dose ritonavir) to further enhance antiviral activity has become an area of interest. Further, it is important to note that the efficacy of these regimens is difficult to predict, and drug levels are subject to many inter- and intra-individual variables and known and unknown potential drug interactions. As such, therapeutic drug monitoring on an individual basis is highly advisable to evaluate drug exposure levels on a case-by-case basis. There are insufficient clinical data demonstrating a clear benefit of any specific double-boosted PI regimen in extensively pre-treated HIV-infected patients.
Adherence
It is well established that very high adherence is needed to ensure the success of antiretroviral therapy. Notably, recent research has identified the highest risk of developing drug resistance with relatively high (80-<90%), but imperfect adherence (any resistance hazard ratio, 4.15, P <0.001; multiple resistance hazard ratio, 6.99, P = 0.01).17 Addressing barriers to adherence, particularly for extensively treated patients, increases the likelihood that a new antiretroviral drug regimen will be effective and durable.
Maximizing adherence
There are various ways to help patients maximize adherence to therapy.
Reducing dosing frequency. Selecting a ritonavir-boosted PI can reduce dosing frequency, as boosting has extended dosing intervals, so that some drugs are now available as twice- or once-a-day regimens (Table 2). Since boosting PIs increases trough drug levels, these combinations are less likely to drop below the minimum concentrations required to inhibit viral replication at the end of a dosing interval. This is especially important for patients who harbor viruses with some degree of resistance that could be overcome by higher drug doses. This also means that patients who miss their drugs by a few hours may still maintain adequate plasma drug concentrations. By being more forgiving in this way, boosted regimens allow patients to be more compliant. Boosting PIs has also led to the removal of food restrictions in some cases, for example, with indinavir and atazanavir. Importantly, several pharmaceutical companies are evaluating higher-concentration formulations to further reduce dosing frequency.
Reducing pill burden. A variety of new formulations of individual agents and combinations of antiretroviral agents may be selected to help reduce pill burden (Table 3).
Availability of New Drugs
The pharmaceutical industry continues to actively pursue the quest for new antiretroviral agents for the treatment of HIV infection.
Table 2. Reduced dosing frequency of ritonavir-boosted protease inhibitors (PIs).
PI
Dosing regimen for adults
PI
PI/r
Amprenavir (Agenerase®)
Not available for adult dosing
qd or bid
Atazanavir (Reyataz®)
qd
qd
Fosamprenavir (Lexiva®)
bid
qd or bid
Indinavir (Crixivan®)
bid
bid
Lopinavir (Kaletra®)
Not available
bid
Saquinavir hard-gel (Invirase®)
Not indicated
qd or bid
Saquinavir soft-gel (Fortovase®)*
tid
qd or bid
Tipranavir (Aptivus®)
Not indicated
bid
*Discontinued February 15, 2006.
Table 3. Reduced pill burden of new formulations of antiretroviral agents.
Antiretroviral agent
Formulation
Dosage
Nelfinavir
New: 625 mg nelfinavir
Traditional: 250-mg tablet
2 tablets bid
5 tablets bid
Saquinavir
New: 500-mg tablet
Traditional: 200-mg capsule
2 tablets bid
5 capsules bid
Lopinavir/r
New: 200/50-mg tablet
Traditional: 133.3/33.3-mg capsule
2 tablets bid or 4 tablets qd
3 capsules bid or 6 capsules qd
Fosamprenavir vs amprenavir
Fosamprenavir, pro-drug of amprenavir: 700 mg
Amprenavir: 150-mg capsule
2 tablets bid
4 capsules bid
Fixed-dose combination of emtricitabine/tenofovir vs emtricitabine plus tenofovir
Truvada™: 200/300-mg combination tablet
Emtricitabine 200-mg capsule plus
tenofovir 300-mg tablet
1 tablet qd
2 pills qd
Fixed-dose combination of abacavir/lamivudine vs abacavir plus lamivudine
Epzicom™: 600/300-mg combination tablet
Abacavir 300-mg tablet plus lamivudine 150- or 300-mg tablet
1 tablet qd
2 tablets bid or 1 tablet bid plus 1 tablet qd
Fixed-dose combination of lamivudine/zidovudine vs lamivudine plus zidovudine
Combivir®: 150/300-mg combination tablet
Lamivudine 150- or 300-mg tablet plus zidovudine 300-mg tablet
1 tablet bid
2 tablets bid or 1 tablet bid plus 1 tablet qd
Fixed-dose combination of abacavir/lamivudine/zidovudine vs abacavir plus lamivudine plus zidovudine
Trizivir®: 300/300/300-mg combination tablet
Abacavir 300-mg tablet plus lamivudine 150- or 300-mg tablet plus zidovudine 300-mg tablet
1 tablet bid
3 tablets bid or 2 tablets bid plus 1 tablet qd
Two drugs that have been recently approved by the Food and Drug Administration are enfuvirtide (T-20, Fuzeon; accelerated FDA approval March 2003) and tipranavir (Aptivus; FDA approval June 2005). In addition, there are several new drugs in phase II or III clinical trials, including NRTIs, second-generation NNRTIs, PIs, entry inhibitors, an integrase inhibitor, and a maturation inhibitor. The combination of as many active drugs in a regimen that offer a different, or complementary, barrier to resistance makes new drugs especially important in the management of treatment-experienced HIV-infected patients whose drug options are severely limited due to their harboring multidrug-resistant variants.
Other Considerations
Maintenance of reduced viral fitness
HIV isolates are known to gain viral fitness (relative ability of a virus to replicate under defined circumstances) during disease progression. The rate of this is directly correlated with viral load and the genetic diversity of the viral envelope (V3 loop).18 It appears that upon initiation of sub-optimal antiretroviral therapy, drug selection pressure leads to the emergence of drug-resistant HIV that exhibits reduced fitness in vitro compared to wild-type virus. For example, this was observed to be the case after initiation of NRTIs (zidovudine, zalcitabine, lamivudine, and didanosine as mono- or double-therapy) in a patient who had been infected with HIV for about 8 years and had characteristics of late-stage disease. Although antiretroviral therapy had no effect on CD4+ cell count or viral load, the dominant HIV variant isolated after exposure to NRTIs was moderately less fit than that prior to therapy.18 In the case of lamivudine, the development of the M184V mutation is associated with high-level lamivudine resistance. However, residual antiviral activity of lamivudine is known to be sustained even under conditions of sub-optimal therapy in which M184V has most likely evolved.19 The M184V-resistant variant has been shown to be less fit than the wild type,20 and continuing exposure to lamivudine to maintain this mutation may be of virological benefit, particularly in a background of zidovudine resistance.21 More recently, a more modest benefit of enfuvirtide therapy has been demonstrated in which this drug also appears to prevent HIV from replicating as vigorously in the presence of other antiviral agents despite the presence of enfuvirtide-associated resistance mutations.22 Thus, in some cases, it may be useful to continue antiretroviral drugs in a failing regimen in order to impair viral fitness while waiting for new therapies to become available.
Structured treatment interruptions (STIs)
STIs, prior to the use of salvage therapies in the management of extensively treatment-experienced HIV-infected patients, have been proposed as a means to re-select for drug-susceptible HIV, which may subsequently allow a more durable response to salvage therapy. A study of 270 patients with multidrug-resistant HIV randomized to a 4-month STI followed by a change in antiretroviral regimen or to an immediate change in regimen showed that wild-type virus emerged as the predominant virus in 64% of patients undergoing STI,23 but this was not associated with improved response rates. The potential role of STIs to improve virologic and immunologic outcomes after antiretroviral failure has been controversial, but the majority of the accumulating evidence suggests that they in fact offer no advantage for extensively pre-treated patients. In the same study, CD4+ cell counts were significantly lower during treatment interruption and remained consistently lower than those of patients who switched immediately to a new regimen.23 Furthermore, disease progression and death were significantly higher among the group of patients who underwent STI than those who did not (16% vs 9%, P = 0.01).23 More recently, we conducted a randomized study of 134 patients and found that a 12-week STI prior to salvage therapy did not alter the likelihood of achieving and maintaining an undetectable viral load after initiating salvage therapy (Figure 1).24 Furthermore, after 60 weeks, there was a statistically lower CD4+ cell count increase (+25 CD4+ cells/µL vs +95 CD4+ cells/µL, P = 0.04), an increased number of AIDS-defining events (four vs zero), and an increased number of HIV-associated infections (five vs two) among the patients randomized to STI.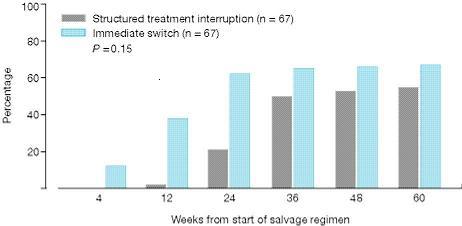 Figure 1. Cumulative percentage of patients achieving viral load <50 copies/mL for at least 3 months.24
Principles for Selecting Antiretroviral Therapy for the Treatment-Experienced Patient
Treatment History, Reasons for Failure, and Co-Morbidities
The first thing to consider is why the current regimen has failed. It is important to discuss with patients how drug toxicity (with regard to short- and long-term side effects) may be affecting adherence, as well as other difficulties that may have made taking the medication problematic, such as pill burden, dosing frequency, and/or food restrictions. This information will help to identify which of the possible active regimens is the easiest and most tolerable for patients to take.
The second thing to think about in the case of a treatment-experienced HIV-infected patient failing therapy is the treatment history. A drug-resistance test should be performed in order to identify which drugs remain active against the dominant HIV variant, and these results should be used to guide the selection of a virologically active regimen. Results of any previous resistance tests should also be taken into account. It is also important to consider whether or not your patient can wait until one of the new drugs in development becomes accessible, rather than adding a single new active drug that offers only limited gains in CD4+ cell count and viral suppression.
Third, an assessment of any existing co-morbidities is required to ensure there will not be a problem with additive adverse drug side effects or drug interactions, which can limit the utility of some antiretroviral agents.
After thoroughly evaluating the status of your patient and identifying a prioritized list of possible regimens, the final consideration is cost and insurance coverage. In some cases, costs may be prohibitive.
New Agents With an Active Partner
When a boosted PI is suitable for treatment-experienced HIV-infected patients, an important question is which boosted PI regimen to choose and whether or not to include enfuvirtide in the regimen, or to preserve it for a later time. The efficacy of adding enfuvirtide to an optimized background regimen including a boosted PI in treatment-experienced HIV-infected patients has been evaluated in three large clinical trials. These include the T-20 versus Optimized Regimen Only (TORO) studies (enfuvirtide), the Randomized Evaluation of Strategic Intervention in multi-drug reSistant patients with Tipranavir (RESIST) studies (tipranavir/ r), and the Performance of TMC114/r When evaluated in 3-class-Experienced patients with PI Resistance (POWER) studies (TMC114/r). All three studies have demonstrated that enfuvirtide improves virological suppression when added to an active boosted PI in triple-class antiretroviral-experienced patients (Figure 2).25 These encouraging results suggest that by using more than one new antiretroviral drug, significant (if not maximal) suppression of viral load can be achieved and maintained for more than 24 weeks in a large proportion of extensively treatment-experienced HIV-infected patients who are failing their current regimen.
New agents have shifted the paradigm and have allowed many extensively treatment-experienced patients to achieve maximal viral load suppression if new drug combinations are chosen carefully.
These data suggest that the immunological and virological benefits of new antiretroviral drugs for treatment-experienced HIV-infected patients are maximized by using the drugs together rather than sequentially. The goal for treatment-experienced patients is to preserve the immune system as much as possible for as long as possible in order to prevent onset of HIV-related disease. To achieve this, it is necessary to optimize the reduction in viral load. With this in mind, holding drugs back to preserve future options in case of failure may not be the best approach. Rather, to maximize the immunological and virological response to therapy, we need to use as many new active drugs simultaneously as possible, select new drugs with non-overlapping resistance profiles whenever possible, and add a new agent from a new class whenever possible.
Conclusions
When a patient presents with virological failure, it is important to review the antiretroviral history in terms of which agents have been used, and to identify which ones failed and why. Particular emphasis should be placed on adverse events, difficulties adhering to the regimen, and drug resistance. Therapy history and drug-resistance test results should be used to inform the choice of any remaining active drugs that are currently available. This, together with knowledge of new agents that may be available within the next year or two, can be used to define and optimize new salvage therapies and the best time to change them. Despite the chronic nature of HIV disease, there is great potential for effectively managing treatment-experienced patients in the future.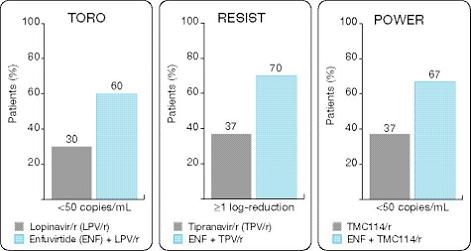 Figure 2. New agents work better with an active partner.25
Read Part I, Part II and Part III of this article.
References
Copyright © 2006 Insight Medical Communications Inc. All rights reserved.
---
Kindly note: The content and views presented in this educational program are those of the faculty and do not necessarily reflect those of Medical Education Resources, Insight Medical Communications Inc., Body Health Resources Corporation and/or Boehringer Ingelheim Pharmaceuticals, Inc. Before prescribing any medicine, primary references and full prescribing information should be consulted. If you are a patient, please consult a doctor or other medical professional before acting on any of the information presented in this program.
This article was provided by Insight Medical Communications Inc..