•

LIVING WITH HIV

Could Playing With Chimps and Dolphins Make Me Sick?
This summer I have a chance to visit a primatology center and interact with the monkeys and apes. Next year I hope to swim with dolphins. I'm HIV positive, and though I'm not on treatment, I have a CD4 count between 700 and 900 and a barely detectable viral load. Would going on these excursions put me at risk of catching an infection?


How Can I Convince My New Doctor That I'm Truly Disabled?
I have been HIV positive for 22 years and on disability for the last 10. Though I do everything I can to maintain my health, I don't have the energy to work full time. Now I'm in a fix: I've moved, and my new infectious disease doc says she doesn't think I'm really disabled. Naturally, I'm worried about my next disability review. What should I do?
•

MIXED-STATUS RELATIONSHIPS

My Negative Boyfriend Is Turned Off by Sex; What Do I Do?
I found out I was HIV positive two months after my boyfriend and I started dating. He has repeatedly tested negative. We're still together, but since I told him I was positive, all of the intimacy has drained out of our relationship. He insists that nothing has changed, but all I get from him are kisses and hugs, and he doesn't even seem turned on by the idea of sex anymore. I really like this guy; how can we work this out?
•

HIV TREATMENT

Is HIV Eradication Possible?
I recently heard about a theory that suggests a person may be able to completely eradicate HIV from their body if they start HIV meds very soon after they're infected. Is this really true?

Editor's note: To read more about this new HIV eradication theory, click here.


Around the World With HIV Meds: Adjusting Dosing Schedules
I take my HIV meds once a day at half past noon. Soon I will be traveling to Hong Kong -- which has a 12-hour time difference -- but I don't want to take my meds at midnight. What's the best way for me to adjust my dosage time? Should I move it up an hour every day, so that by the time I leave I will be taking my meds at 8 o'clock? Or is it safe for me to move my dosage time up four hours in a single day and then stick to that new schedule?


Is It Time to Switch Meds?
I'm currently taking Epzicom (abacavir/3TC, Kivexa) + Kaletra (lopinavir/ritonavir). My CD4 count is between 200 and 300, and my viral load is between 900 and 2,000. My doctor thinks I should start a new regimen that includes raltegravir (MK-0518), an HIV medication in an advanced stage of development, but I'm not so sure. I think I'm doing fine, and I'm worried that if I switch to new meds, they won't work out, and I won't be able to resume my current regimen. What should I do?


Are Mom's HIV Meds Up to Snuff?
My mom was diagnosed with HIV in the early 1990s, and has been on the same HIV meds -- Norvir (ritonavir) + Reyataz (atazanavir) + Trizivir (AZT/3TC/abacavir) -- for a long time. In the last year or so she's gotten much weaker and has had pneumonia several times. I'm worried that her meds aren't working properly, and that's the reason for her decline in health. Should she switch to newer HIV meds or continue taking her current regimen?
•

HIV DRUG RESISTANCE

I Can't Afford My HIV Meds; Will I Be OK While I Stop Treatment?
I am on Social Security disability and have Medicare Part D. Because of a hole in my medical coverage, my HIV meds are going to cost me far more money than I can afford for the next few months. I decided to stop taking my meds three weeks ago to save money. Recent lab tests showed that I still had an undetectable viral load and a CD4 count around 400. What will happen if I can't get back on my meds for another month or two?


My Resistance Test Results Contradict Each Other
Since I was diagnosed with HIV last year I have had three resistance tests. The first one, a phenotype, was given to me two months after my diagnosis; it showed that I had a multidrug-resistant strain of HIV. Six months later, I requested another phenotype, as well as a genotype, from a different lab. Both of the new tests showed that my virus is responsive to all medications. Which test is right? And with these contradictory test results, how should I go about starting treatment?


Can I Become HIV Drug Resistant Even If I'm 100 Percent Adherent?
Can HIVers develop drug resistance even if they are 100 percent adherent to their meds? And if that's possible, what can they do to prevent it?


Could a Single Missed Pill Cause HIV Drug Resistance?
I've been taking Atripla (efavirenz/tenofovir/FTC) for almost two months and haven't missed a single dose -- until two nights ago. When I realized my mistake the next morning, I took the pill right away. Did I do the right thing? Could this single slip-up increase my chances of developing drug resistance?
• STRANGE BUT TRUE

Paper or Plastic?
We ran out of condoms, so my boyfriend and I opted to use a plastic grocery bag instead. Could HIV or other sexually transmitted diseases have been transmitted through the bag?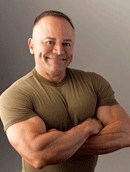 How has Nelson Vergel survived HIV for more than 20 years
, despite having gone through a tremendous number of different regimens and developing resistance to most HIV meds? He'll tell you it's all about staying motivated: Nelson spends a great deal of time keeping informed about HIV, connecting with others, exercising regularly and maintaining a healthy diet.
The Body recently held
this one-on-one interview with Nelson
, which is a featured part of our brand-new
Resource Center for HIV Treatment Veterans
. Stop by for inspiring stories, podcasts, resources and plenty of information for HIVers with multidrug resistance!
"Hippie Annie," 2003; Martha Iriarte
Visit the
June 2007 Visual AIDS Web Gallery
to view our latest collection of art by HIV-positive artists! This month's gallery, entitled "Queer New World," is curated by Hector Canonge, the founder and director of CINEMAROSA, the only queer film series in the New York City borough of Queens.