Viral load and CD4 counts are such useful indicators of viral activity and immune function that there is always the danger that the measure of "how things are going" begins and ends with those two tests. While these and other lab values are undeniably important, we can't forget that the motivation for taking care of ourselves resides in our heads, not our bloodstreams. Below are just a few of the psychological issues that can affect the well-being of people with HIV.
Depression: the Slippery Slope
Marilyn has found it harder and harder to wake up in the morning and has been going to bed earlier and earlier each night. She used to look forward to walking the dog in the mornings and attending her weekly women's group. Lately, she feels sluggish all day and no longer wants to do anything. She had to change her HIV medications a few weeks ago and attributes her feelings to side effects from the new medications. In fact, she's beginning to wonder if it's even worth it to keep taking her medications.
Marilyn's story is common. While it is true that some of what she feels could be due to her new medications, it's more likely that Marilyn is suffering from the most common mental health problem among people with HIV -- depression. Symptoms of depression can overlap with medication side effects, so depression can be missed both by the person with symptoms and the health care provider.
Advertisement
Fortunately, depression is a very treatable condition. It's quite likely that Marilyn can get back to her old self, especially if she addresses her symptoms early, reaches out for care and gets an experienced provider who listens to her. The danger is that, because of the way depression affects thinking, Marilyn will begin to accept her new reality as "just the way it is" and won't think there's anything that can help. She will also have to fight the sense of shame or failure that many people feel when they are depressed, which prevents them from getting the help they need to get better.
Treating depression is very important for both your mental and physical health. Untreated depression has been associated with faster progression of HIV disease, poor adherence to medications, high-risk sexual behavior, drug use, and even death.
If you experience five or more of these symptoms for at least two weeks, you should talk with your health care provider about depression.
Sadness, hopelessness
Decreased interest or pleasure in activities
Sleeping too much or sleeping too little
Appetite changes with weight gain or loss
Loss of energy
Feelings of worthlessness or guilt
Decreased ability to concentrate
Psychomotor agitation (pacing, wringing hands, hair twirling) or psychomotor retardation (slowing down of thoughts, movement, or speech)
Recurrent thoughts of death or suicide
There are many effective treatments for depression, including several different classes of antidepressant medications and various types of counseling and psychotherapy. Most mental health providers advise treatment with a combination of psychotherapy and medications for at least six months.
Anxiety: the Monkey of the Mind
Anxiety frequently accompanies depression. However, anxiety can occur alone. Anxiety can cause psychological symptoms like excessive worry or fear, as well as physiological symptoms such as breathing problems, chest palpitations, muscle tension, nausea, headache, and dizziness.
Getting an AIDS diagnosis, changing antiretroviral medications, or other serious changes in health status are common triggers for anxiety. Just like depression, treatment for anxiety usually includes a combination of medications and psychological interventions, such as psychotherapy and/or cognitive-behavioral therapy.
Addiction: the Line Between Using and Abusing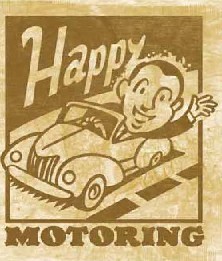 While some people use alcohol or recreational drugs to help them relax or to have fun, it can be difficult to tell when "use" has become "abuse" or "addiction." The DSM (a reference book of psychiatric definitions called the Diagnostic and Statistical Manual of Mental Disorders) defines addiction as a "maladaptive pattern of substance use leading to significant distress or impairment."
So, how do you know when use isn't really helping you and may be hurting you? A list of four questions, commonly called CAGE (Cut, Annoyed, Guilty, Eye-opener) questions, can be very helpful in determining if you have an alcohol or drug problem. If you answer "yes" to any of these questions, you may have a problem with alcohol or drugs.
Have you ever felt like you should cut down on your drinking or drug use?
Have you been annoyed by people criticizing your drinking or drug use?
Have you felt bad or guilty about your drinking or drug use?
Have you ever had a drink or used drugs early in the morning to steady your nerves or get rid of a hangover (eye-opener)?
While the short-term psychological effects of drug use may be obvious, long-term mental and physical consequences can be more subtle. For example, long-term use of a drug as simple as marijuana can lead to impaired brain function. Methamphetamines (crystal meth, crank, etc.) have been shown to have effects on the brain that last for months after the drug was last used. Physical problems like strokes and heart attacks are frequently seen after use of stimulants like cocaine. The short and long-term effects of each drug are different, so it's important to know as much as you can about any substance you put in your body.
If you use drugs and do not want to quit, harm reduction programs may be able to help you stay as healthy as possible by providing information and equipment for safer use. If you use drugs and want to quit, programs like Alcoholics Anonymous and therapeutic communities use an abstinence-based approach to dealing with drug use problems, and can provide you with a supportive environment to help you quit.
Depression, anxiety, and addiction are just a few of the mental health issues that people with HIV may confront. Remember that it's important to pay as much attention to your mental health as you do to your physical health and address any concerns early. Living well with HIV means taking care of your whole self -- body and mind.
Tonia Poteat, PA-C, has been providing medical care to people with HIV since 1995 and is a clinician at the women's clinic of the Infectious Disease Program at Grady Hospital in Atlanta. She is also a clinical instructor for the Southeast AIDS Training and Education Center and a consultant with the Global AIDS Program of the U.S. Centers for Disease Control and Prevention (CDC). Tonia joined the fight against AIDS in 1989, when she began volunteering with AIDS Project New Haven, Connecticut.
Resources
Psychology Information Online is a resource for information about a variety of psychological issues and conditions, including depression. Visit www.psychologyinfo.com/depression.
Anxiety Disorders Association of America provides an overview of anxiety disorders, as well as information about treatment and statistics. Visit www.adaa.org.
The Harm Reduction Coalition (HRC) is committed to reducing drug-related harm among individuals and communities by initiating and promoting local, regional, and national harm reduction education, interventions, and community organizing. Visit www.harmreduction.org.
12steps.org is a web site that has no official affiliation with Alcoholics Anonymous or any other 12-step group. It is a source for information and tools concerning 12-step programs. 12-step programs have been widely used in recovery programs for addictive or dysfunctional behaviors. Visit www.12steps.org.