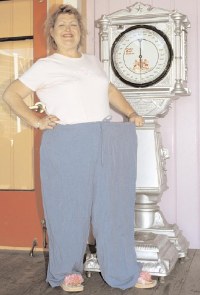 Photo by Paul Antico, Creative Antics Photography
By the time that Kimberly Howard got an AIDS diagnosis in 1998, she had endured years of living with an unnamed illness that doctors told her she was imagining.
Today, more than four years since her diagnosis with AIDS, Kimberly has beaten back her health problems, embarked on a new journey in love, and educated and supported hundreds of people through her volunteer involvement in the HIV community.
It's this determination to live with her disease -- not die from it -- that makes hers an ideal inspiration for others living with HIV/AIDS.
Advertisement
Conquering Health Problems
Kimberly's journey back to better health has been a long one.
When doctors found that Kimberly had only 2 T cells when she received her AIDS diagnosis, they were not optimistic about her chance to survive. Kimberly wouldn't accept death as an option, however. After testing HIV-negative for so long in spite of her symptoms, Kimberly says she was so relieved to finally know what she was up against. She just wanted to know what she could do to get better and what drugs she could take to beat the disease.
"I was willing to do whatever they told me to stay alive," says Kimberly. "And my family has supported me through it all -- from doctors appointments to support groups, they would go with me and ask questions."
Now, with a T-cell count of 800 and an undetectable viral load, Kimberly says she is thankful for her health.
Life-Threatening Weight Gain
Since her AIDS diagnosis, Kimberly also suffered another medical setback.
A combination of depression and the medications she was taking to fight her illness caused her to gain a significant amount of weight. In December 2000, she reached 458 pounds. For an entire year, Kimberly was forced to sleep sitting upright in a chair, unable to walk more than a few steps at a time.
Kimberly knew that she had to do something to lose the weight. After looking into obesity surgery, she decided that the FOBI pouch, commonly called gastric bypass surgery, was the answer.
The procedure involves removing the stomach and replacing it with a four-ounce pouch. Because of Kimberly's HIV infection, doctors were skeptical that she would be a good candidate for the surgery but Kimberly says after a lot of pleading she finally convinced them to do the operation.
In April 2001, Kimberly underwent the procedure. One year later, she has lost more than 281 pounds. In addition to allowing her to lose weight, the procedure actually boosted her T-cell count, Kimberly claims.
"[The doctors] were shocked at how well I did," says Kimberly. "And my energy level has gone up a lot since the weight has come off. I can do so many more of the things that I love doing." As someone who loves shopping, Kimberly is delighted that she can now shop at any clothing store, not just a store that sells clothing for large women.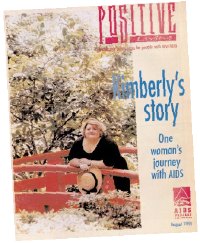 Kimberly Howard's last Positive Living interview was published in August 1999.
Answering a Calling
With newly restored energy and a desire to help educate and support others with HIV/AIDS, Kimberly volunteers in many capacities.
From speaking to thousands of people at the opening ceremonies at the AIDS Walk Los Angeles last October, to volunteering at the food pantry at AIDS Service Center in Pasadena -- just to name a few of her devotions -- Kimberly gives most of her time to volunteering.
"I don't regret getting the virus," says Kimberly. "People tell me I was given this disease because I have a voice for it. I'm like a walking billboard. I'll educate anyone I meet about the disease. I'm not afraid to tell it like it is with this virus."
Kimberly is also a graduate of HIV University, Women Alive's 10-week educational program for women. She says she benefited so much from what she learned from the University that she is working to facilitate an HIV University for all members of the family. (Currently the HIV University is only available to women through Women Alive.) Kimberly says she wants to do this so that families of people with HIV can also benefit from the knowledge to be gained at the University.
Recently, Kimberly accepted an offer to fill a part-time Peer Advocate position at AIDS Project Los Angeles. In that role, Kimberly is responsible for setting up the women's luncheons as well as directing women to services that they need.
"After four years of working for free," Kimberly says with a laugh, "it's kind of nice to get paid for it. It's a good starting point for me."
Unexpected Love
Kimberly's health wasn't all that suffered from her AIDS diagnosis. Just as her own health began to fail, she watched her first love die from the disease. He was a bisexual man that she had been with on and off with over many years. It was from him that Kimberly contracted the virus.
In spite of everything Kimberly was going through emotionally and physically, she had plans for marriage and a family with another man, to whom she was engaged at the time of her diagnosis. He, however, could not handle her diagnosis and they ended up calling off their wedding.
After that disappointment, Kimberly had all but given up on the idea of getting married and having kids. Then last May as Kimberly volunteered at the AIDS Service Center's food pantry she met a man named Rico.
"I had just had my FOBI surgery and here was this guy trying to hit on me," says Kimberly with a laugh. "I wasn't in the mood."
According to Rico, he was attracted to Kimberly's dedication to helping others. His persistence paid off. The couple has since moved into a house in Highland Park.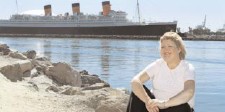 Photo by Paul Antico, Creative Antics Photography
According to Kimberly, being in a relationship with someone who is HIV-positive is easy because they can relate to each other. Still, there were some difficulties to overcome, such as Rico's tendency to keep his HIV status private and his lack of adherence to his medication regimen early in their relationship.
"Now when I want to be lazy, she won't let me," says Rico. "She's turned my attitude around."
Kimberly says she just wanted Rico to share her desire to live and stay healthy.
"I wanted to make sure I was getting into a relationship with someone who was going to stick around for awhile," says Kimberly. "Talking about our health and having good communication is important in any relationship, but especially in ours."
Kimberly says she hopes she can get pregnant someday soon. She also says that if she sticks to her drug regimens and continues to have undetectable viral load then the risk of passing on the virus to the child is as low as 2 percent.
Looking to the Future
As many things fall in place for Kimberly, she says her hopes for the future include having a successful marriage, staying healthy and active, preparing to be a mom and being a great peer advocate.
"I've been very fortunate to come back from where they told me I was going to die to being where I am now," she says. "I don't plan on taking anything for granted."
To read Kimberly Howard's last Positive Living interview, published in August 1999, click here.
| | |
| --- | --- |
| | Jennifer Ludlow is a volunteer in AIDS Project Los Angeles' Publications Program. She can be reached by e-mail at jenprince@mindspring.com. |