Summer is here and with it come days at the beach, hiking, vacations, outdoor festivals and parties, pool parties, concerts, barbecues, and carne asadas.
The POWER Program has some helpful tips to make your summer sane, safe and memorable:
Burn, Baby, Burn
. . . only if you are listening to the song in a well air-conditioned room.
Advertisement
In terms of your skin, overexposure to the sun may cause some pretty undesirable effects. UV rays damage elastic fibers and cells in your skin, and can cause freckles, age spots and skin cancer.
Wear sunscreen lotion (not to be confused with sun-tanning lotion which, like the name implies, helps your skin tan) if you're going to be out in the sun for extended periods. The rule of thumb is the more sensitive to the sun you are, the higher Sun Protection Factor (SPF) sunscreen you should use. Unless you want to sport name brand sunscreen, you can get generic sunscreen for a couple of bucks.
A word of caution: When taking certain medications, particularly antibiotics, long-term exposure to the sun is not recommended. Ask the pharmacist or your medical provider if this should concern you. Likewise, if you are on medication, try to keep it away from heat, since it can render it ineffective.
What about the highly advertised self-tanning products? These lotions work like make-up. Avoid regular usage since they can plug up your pores. Also, they might induce an allergic reaction or skin patching. Using them occasionally is best if you want to look fabulous for that summer party.
Did I Pack Everything?
Hmm, let's see: maps, shoes, tooth brush, meds . . .
If you are going on vacation or extended trips, make sure you do not forget your meds.
If possible, touch base with your care provider a few weeks before making your trip. Your doctor may be able to write you an extended prescription and/or recommend something for sickness associated with travel.
If you do not want to travel with pill bottles, find a couple of empty film canisters in which to place your pills. Make sure to label each container if you have trouble knowing which medication is which. You may also want to ask your local pharmacist, physician or treatment advocate for pillboxes or pagers to help you remember when to take your medication.
Note that the same schedule for taking your medication should be followed even with time zone changes. For example, say that you are taking a particular medication every eight hours with food and are used to taking it at breakfast and at dinner time but there is an eight-hour time difference where you are going. This may mean setting up your alarm clock and waking up in the middle of the night or very early morning, taking your medication and having a snack that you have set by your bedside. Always plan ahead.
Did I Pack Everything (Part II)?
Let's see: condoms, lube, toys . . .
Summer flings do happen. You are in a crowded room. Your eyes lock, and, well, you can fill in the rest. It is always good to plan ahead.
Sex and sexuality are beautiful expressions of who we are, and as such we should enjoy them safely. The risk of catching a sexually transmitted disease or transmitting the virus to someone else, especially when alcohol and drugs come into the picture, may not make for too good of a vacation souvenir. Don't take your chances, bring plenty of condoms and lube and communicate with your sexual partner(s), if possible, what you are willing and not willing to do sexually. Use your imagination: there are flavored condoms, flavored lube, dildos, hot wax, feathers, oils, fresh tropical fruit, ice, etc., use your imagination.
If you are going to a bathhouse, sauna, park or restroom, be prepared. Take a cruising kit: lube, condoms, hand wipes, some tissue and if all possible, water. You may find that some of our better vacations are those in which we have fulfilling sexual experiences. Enjoy.
Alcohol and Drugs
Party, party, party! All those warm-weather party opportunities can be one of the best parts of summer. Unfortunately, many of them go hand in hand with alcohol and/or substance use and abuse. When we think of a nice outdoor barbecue or picnic, do we picture a cold beer while we flip the burgers? Same thing with a day at the beach or on the lake: Can we consider going to a warm-weather rave without club drugs?
Alcohol and drug use have potentially damaging effects on the immune system, as well as being often contraindicated for use with medications, including HAART regimens. Your doctor can give you specific advice on your personal situation. But, in general excessive alcohol and drug use have been shown to have undesirable effects on medication efficacy and adherence. Here are some tips for avoiding the summer substance use quicksand:
Try drinking a non-alcoholic beverage instead! You might be surprised by how little attention people pay when you stride up to the bartender and order a soft drink that only looks alcoholic.
If you're a beer drinker you can order a non-alcoholic, look-alike beer, if available. The ingredients are surprisingly similar (minus the alcohol of course). You might even forget that little detail and feel tipsy and giddy just from the familiar taste. Also, just holding a non-alcoholic bottle, whether faux beer or juice, can satisfy that hand habit. The nice part is, your head won't be the one throbbing the next morning. Good for you!
If you're going to drink, stick with a reasonably low number of drinks that your body can easily tolerate (two is a nice number) and get a friend to help you adhere to your limit. Make your friend promise to take that third drink out of your hand!
Dehydration is one of the dangers of hot weather. Remember that drinking alcohol does little to replenish your body's need for water, and using drugs like crystal meth can make you forget to hydrate when you need it the most. It's a myth that drinking (or eating) while using crystal or ecstasy will diminish your high. Whatever you do, remember to drink plenty of water and non-caffeinated beverages.
Reach out for help and access education and/or treatment services when you need that extra bit of support. Sometimes just talking about the issue with a case manager or educator can help give you the boost you need. There are also plenty of 12-step and treatment programs around. Nobody does it alone, so accept help from a friend or professional when you need it most.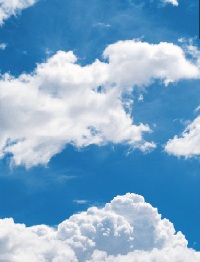 ZZZZZZZZZZ
With so many exciting things to do and see in the summertime, who needs sleep?
You do, that's who! Adequate sleep is one of the most important components in anyone's wellness plan. That goes double for those of us living with HIV/AIDS.
Don't let the excitement of summer activities keep you from getting enough rest. Whether it's staying up late talking to friends and drinking mint juleps (not too many) on the veranda, dancing under the stars, enjoying a midnight bonfire at the beach (check local ordinances first), or just painting the town red until the wee hours, be sure not to push it too far. Lack of sleep is hard on the immune system, and we don't want to challenge ours any more than necessary.
The following might be good tips to remember:
How far is too far? Your body will tell you. Listen closely and stay tuned in to tell-tale signs of overtiredness such as excessive yawning during the day, feeling unusually tired and groggy in the morning, having trouble concentrating, or bags under the eyes (Luis Vuitton, of course). If you're going to be up late, try not to be too late, plan to sleep in the next day, and don't do it too often.

If you're on vacation, this can be challenging, so whether you're driving long distances or dealing with jet lag, schedule some downtime for rest and sleep into your schedule.

Get plenty of exercise and fresh air. Just a brisk walk can contribute to a good night's sleep. And don't eat or drink too much just before bedtime!
Learn to say goodnight to everyone, even if they're still whooping it up. It's tough sometimes, but the next morning you'll be the one who wakes up with that Maybelline smile and an early morning run on the beach, while they look like Quasimodo. Revenge is sweet.
If you experience chronic sleep problems, be sure to consult your physician. Don't just tough it out -- sleep is too important.
Seeing the sights, being the life of the party and burning the midnight oil can be great fun, but not if they begin to rob you of your health and vitality. Sleep is the great restorer, and it's free! Enjoy the summer feeling rested and ready for fun in the sun.
Food and Water Safety
For some, sunny days mean their daily activities increase threefold, the days are longer and there are a lot of events to attend.
Unfortunately, what this translates into is not hydrating our bodies enough. Remember to drink water. At the risk of sounding like your mother, don't forget to eat and drink properly and safely during all that summer madness! Here are some things to remember:
Hydrate, hydrate, hydrate! Summer heat feels great, but it can lead to dehydration very quickly. Whether you're going to the beach, hiking, driving around town, or partying with drugs and/or alcohol, be sure to bring some bottled water along. I know it may not be the most exciting beverage, but it's good for you (I'm starting to like this mother bit)! On average, it is recommended that women drink nine to 11 cups per day and men 10 to 12 cups per day. When doing strenuous exercise, it is recommended that you drink even more water and/or sport drink. If you have diarrhea, it is always a good thing to consult with your physician. If it is not too severe try drinking a sport drink, pedialyte, ceralyte, infalyte or horchata (rice water). Avoid drinks with caffeine since they may cause greater fluid loss.
When you are busy having fun, it's easy enough to forget to drink water. And adding drugs/alcohol to the equation can be a recipe for dangerous dehydration. By the time your mouth starts to feel dry and/or you begin to feel dizzy or nauseous, you may be well on the way to serious dehydration, so head it off at the pass and drink plenty of water along with the party goods. You might have to seek out a restroom more often, but that's better than the emergency room.
Remember that alcohol and caffeine-loaded beverages have a diuretic affect. If you drink them to the partial or total exclusion of other beverages, you may increase the risk of dehydration. Plain old water and juices are preferred.
If you're planning on traveling to a foreign country, beware of the water quality. Picking up anything from Cryptosporidium to a range of parasites can cramp your vacation style and, in extreme cases, can be life-threatening. Your best bet is to stick to distilled water and/or boil water before drinking it. Bottled water is probably better than tap, but may not be as safe as we're often led to believe.
Eat, eat, eat! Summer heat may mean you concentrate on lighter foods like fruits, vegetables and sandwiches, but it also means you need to be extra careful about spoilage. Bacteria love warm weather and foods high in protein, so be careful to keep picnic foods refrigerated or adequately chilled.
Plan Ahead for Medical Services
Is there a doctor in the house? I know you're probably not looking forward to running out of medication or seeking medical care while you're away on summer vacation or outings, but sometimes it's the possibilities we don't account for that become a problem.
A little planning goes a long way. Whether you'll be going out of town, out of state, or out of the country this summer, think about taking some time to make sure your fun isn't hampered by medication and/or medical needs that could be avoided. Here are some tips:
I know this seems obvious, but be sure to order more than enough meds to cover your time away. You can ask your doctor to authorize a larger order from your pharmacist if necessary.
Meds can be forgotten at home, lost in misrouted airline baggage or water-damaged on a summer trip or outing, so just in case you find yourself in need of a quick refill, try to get a prescription from your doctor that can be used out of your area. Also, locate a pharmacy (preferably 24-hour) that can handle your order. Not all pharmacies in small towns regularly stock HAART medications. Check out www.pharmweb.net for information on pharmacies in specific areas.
You may unexpectedly need to see a physician while away, so you might want to locate at least one physician in the area you plan to visit who is at least somewhat competent in handling HIV-related issues, and keep their contact information with you. Your physician or a friend may be able to give you a referral, or you can look online at www.webmd.com. This site will let you do a search for physicians in any given area of the U.S. by specialty, medical group affiliation, years in practice, board certification, gender, etc.
Have Fun!
One definition of summer is a period of greatest happiness, success, or fulfillment in the life of somebody or something. Make this definition come true for you this summer.
AIDS Project Los Angeles' Positive Wellness and Renewal (POWER) program promotes the health and wellness of people living with HIV. If you would like to be part of our program, please contact Health Promotion Specialists Angel Fabian at (213) 210-1539 or Buddy Akin at (213) 201-1515.
| | |
| --- | --- |
| | Buddy Akin is a Health Promotion Specialist in AIDS Project Los Angeles' POWER program. He can be reached by calling (213) 201-1515 or by e-mail at dakin@apla.org. |
| | |
| --- | --- |
| | Angel Fabian is a Health Promotion Specialist in AIDS Project Los Angeles' POWER program. He can be reached by calling (213) 201-1539 or by e-mail at afabian@apla.org. |