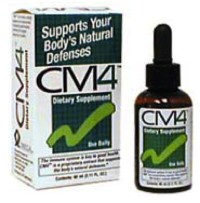 Immune boosters now account for one of the largest categories of nutritional and herbal supplements on the market. From vitamin and mineral combinations to mushroom blends, from herbal compounds to amino acid and antioxidant complexes, supplements that claim to boost the immune system are big sellers right now. Antiviral agents are another category of supplements particularly marketed to persons living with HIV disease. The claim, of course, is that the particular supplement or active ingredient will kill the virus. While many of these immune supplements are generally effective at stimulating the immune system and some of these antivirals are capable of fighting viral infections, not all are specifically capable of combating HIV. Some immune boosters, in fact, are contraindicated with HIV because the specific way they stimulate the immune system will increase HIV viral replication; and, the mechanism of action (the particular way an agent works) of some antiviral supplements is simply ineffective against a retrovirus like HIV.
Immune booster and antiviral agents work differently, targeting either the body's natural defensive responses or the virus particles themselves; so, rarely is an agent -- prescription or complementary -- capable of doing both. And any claim about any product should be met with a healthy degree of suspicion. Personally, I want to see proof. Ideally, I want to see clinical data with definitive results, which is not always easy because most nutraceutical companies are not willing to invest the time and money needed for these studies.
CM4, however, is proving to be the exception to the rule. CM4 is not a new product -- ATI has been carrying it for several years -- but clinical and laboratory research is now available that documents the efficacy of this herbal supplement both as an immune booster and an antiretroviral agent. CM4 is a proprietary glycoside formulation, a standardized extract of fresh eleuthero root. The formulation has a unique chemical structure "fingerprint," so that it is manufactured with batch-to-batch consistency; unlike other herbal extracts which vary in potency, CM4's concentration remains constant. Clinical results of research on CM4, therefore, should be more reliable than other herbal studies. Results of various studies have demonstrated that the mechanisms of action of CM4 include blocking viral receptor sites, stimulating T-cell and B-cell reproduction, inhibiting Tumor Necrosis Factor-Alpha (TNF-α) and modulating Th1 and Th2 cytokines.
Viral Receptor Sites Blocked
Studies have shown that CM4 inhibits the attachment of HIV to receptors on the surface of T cells.
1
HIV must be able to attach itself to cell-surface receptors and co-receptors, particularly CCR5 and CCR2, in order to penetrate a T cell. CM4 demonstrated the ability to block these chemokine receptors 5- to 40-fold, thus preventing HIV infection of the healthy cell. As such, CM4 may function in a manner similar to the FDA-approved medication Fuzeon (T-20), a fusion inhibitor.
Advertisement
Data from these studies is among the most exciting, as CM4's ability to inhibit CCR5 expression may have implications beyond acting as a
fusion inhibitor
. CCR5 receptors have been the subject of intense research for several years, as investigators seek to discover the correlation between these chemokine receptors and susceptibility, transmissibility and host response to HIV infection. Since suppressed expression of cell-surface receptors is associated with decreased disease progression, CM4's role in inhibiting CCR5 expression reaches well beyond its ability to block viral attachment.
In addition to this antiviral property, CM4 demonstrated several immune-boosting results, described below.
T Cells and B Cells Increased
One study showed that CM4 stimulated the production of both T cells (responsible for recognizing foreign particles and stimulating cellular immunity) and B cells (responsible for producing antibodies). In the in vitro study, CM4 stimulated a 50-fold increase in T and B cells.
2
In one non-scientifically controlled case, a person used CM4 for three months. In the absence of HIV medications or other supplements except for a multivitamin, he experienced a 34% increase in his CD4+ count (from 177 to 237). He also experienced a decrease in his viral load greater than 63% (from over 100,000 copies to 37,000 copies). Similar anecdotal results have been reported by buyers' club members also using CM4.
TNF-α Reduced
Studies have shown that CM4 reduces tumor necrosis factor-alpha (TNF-α).
3
TNF-α is an inflammatory cytokine produced by the immune system in response to infection; with HIV infection it stimulates, or increases, viral activity. It has also been shown to activate latent HIV infection within cells and has been implicated as a causative agent in AIDS Wasting Syndrome. Repetitions of the CM4 studies (repeated tests using various dilutions of the CM4 preparation) demonstrated decreases in TNF-α ranging from 10-fold to 50-fold. One repetition showed 100% inhibition of TNF-α, but other clinical factors may have skewed those results by as much as 50%.
TNF-α receptors are considered by some researchers to be a surrogate marker for disease progression. Therefore, it is assumed that as TNF-α levels increase, disease progression occurs. By reducing TNF-α levels, CM4 appears to slow disease progression.
Th1 and Th2 Balanced
Th1 and Th2 cells are subdivisions of helper T cells. Th1 produces Gamma Interferon (INF-g), an antiviral protein that modulates the immune response, and Interleukin-2 (IL-2), a protein produced by activated T cells that regulates immune responses against infection. Th2 produces IL-4, IL-5, IL-6 and IL-10, interleukins primarily associated with B-cell activity and bacterial infections. Low Th1 levels are associated with HIV disease progression; and, high Th2 levels can result in high antibody production and cellular self-destruction.
Studies of CM4 demonstrated an increase in Th1 and a decrease in Th2, resulting in a restoration of the balance between the two.4 Out-of-balance Th1/Th2 levels can cause the inactivation of Natural Killer (NK) cells, autoimmune disorders, inflammation, pain and allergies. CM4's modulation of Th1 and Th2 levels may decrease HIV-associated symptoms as well as strengthen the immune system.
In addition to these studies, other research has shown that CM4 increases the expression of Heat Shock Proteins (HSP);5 accelerates wound healing and fracture repair;6 and demonstrates moderate, direct antiviral properties against other viruses.7 The known results of CM4 as both an antiviral agent and an immune booster at this time are quite impressive; and, the implied and theorized benefits are equally strong. The results from the CCR5 data, for example, may indicate CM4's use as a future prophylaxis to reduce the risk of HIV transmission; and, the results of the Th1/Th2 data may have important implications for modulating immunoglobulin production in humoral immunity following vaccinations. On these issues, many more studies need to be done; and, broader human clinical trials need to be conducted to support the research conclusions presented on CM4 at this point.
With the clinical results available currently, CM4 appears to be an effective agent at both boosting the immune system and combating HIV. For persons seeking either a complementary or alternative therapy to accomplish either or both of these goals, CM4 is a promising option.
CM4 is currently available through AIDS Treatment Initiatives (ATI) and select other buyers' clubs.