More than 300 friends and supporters of Body Positive braved torrential rain to attend the agency's major fundraiser of the year, Garden Gala XVI. Held once again in the gracious oceanfront home of Jerry Della Femina and Judy Licht, the evening was capped with the presentation of two awards. Longtime BP supporter and television celebrity Sam Champion of WABC-TV accepted the second annual James Revson award, named for the later founder of Garden Gala. John Haigney, vice president of the Long Island Network for Community Services (LINCS), received the Positive Citizen Award for his many years of service to East End community AID services. Body Positive wishes to thank all of those who attended, as well as the many volunteers and donors who made the evening possible.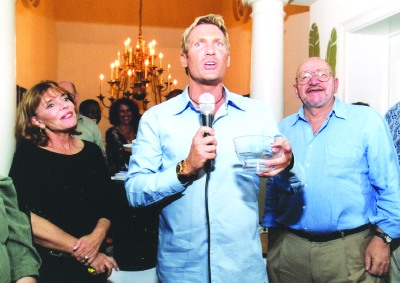 Sam Champion of WABC-TV (center) accepting his award. Champion is flanked by the event's hosts, Judy Licht and Jerry Della Femina.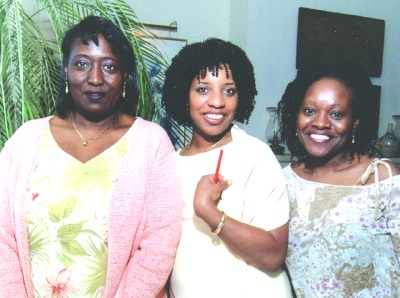 Among the Body Positive staffers in attendance were Director of Finance and Administration Wilhelmenia Sargent, volunteer Bookkeeper Joan Cooper and Administrative Assistant Marie Maitre.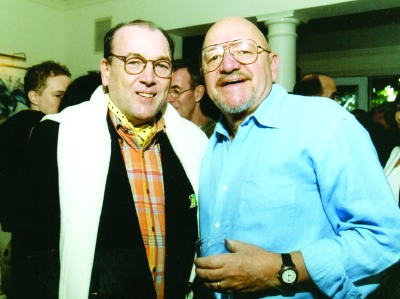 Edward Callaghan of Alchimia (left), who conducts the publicity for Garden Gala, along with event co-host Jerry Della Femina.