New combination antiretroviral therapies have demonstrated unprecedented success in the inhibition of viral replication and reduction in viral load. However, their efficacy depends upon strict adherence to complex dosing regimens. Lack of adherence allows the virus to resume rapid replication and to potentially generate multi-drug resistant strains of HIV, thereby imperiling the patient's and the public's health should transmission to others occur.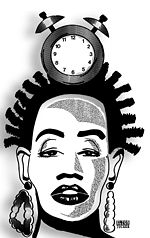 In this article, I will briefly overview the research literature on the various methods of assessing adherence and which factors correlate with it. I will end by offering some strategies for increasing adherence from behavioral and psychological perspectives.
Measuring Adherence
Patient adherence is not captured easily. Subjective measures of adherence such as self-reports have tended to yield inaccurate assessments of adherence (explained by denial, lying, or the inability to accurately assess). Direct, more objective measures can be problematic as well. Although few studies have systematically compared measures of adherence, the main assessment techniques in order of the increasingly higher estimates of adherence they yield are:
health outcome
, the Medication Event Monitoring System (described below), physician assessment, pill counts, and patient reports. It is generally agreed that some objective measure is needed in addition to self-report to enhance the overall predictive value of the assessment. Many widely used techniques have limitations. Specifically,
clinician ratings
(the physician's or staff person's subjective opinions) tend to overestimate patient adherence. Additionally, ratings can be affected by the patient's health status, which is usually known to the person making the rating. For example, a doctor who observes a patient with deteriorating health may rate the patient as being nonadherent, when the patient is actually taking the medication but not responding well. Similarly, using health outcome or therapeutic impact to rate adherence is problematic because it is subject to influences besides adherence (e.g., the efficacy of the treatment, baseline physical conditions, other health indicators, intercurrent stressors, comorbidity, and concomitant medications).
Behavioral observation
is when someone actually watches the patient take the medication, such as in directly observed tuberculosis therapy. Although this can be accurate, it is time-consuming and impractical with more complicated regimens. Pill counts involve clinic staff simply counting the number of pills left in the patient's pill bottles when they come in for appointments. This technique of assessing adherence can be quick, easy, unobtrusive, and inexpensive; however, it is highly labor intensive, does not reveal at what times medications were taken, is subject to patient "dumping" of unused pills before appointments, and involves logistical obstacles such as patients forgetting to return the pill vials, losing containers, sharing medication with other individuals, and storing medication in more than one place.
Monitoring prescription refills by having the pharmacy keep track is a less sensitive alternative to pill counts. However, it is logistically impractical when patients obtain refills at more than one pharmacy, as is usually the case.
Advertisement
Finally,
direct biologic measures
such as biological assays (tests used to detect the presence of and concentration of a drug, virus, or other substance in bodily fluids or tissues of active drug), metabolite, or markers (tracers) in blood or urine can confirm actual drug ingestion. This is not feasible with HIV antiretroviral drugs.
One of the most common methods of assessing adherence, patient self-reports via questionnaires, interviews, and diaries, are inexpensive and highly feasible and yield specific information about timing and dosing. Their main advantage is their potential for revealing barriers to and reasons for adherence, data which are not available from more objective measures of adherence. Although they tend to produce inflated estimates of nonadherence, some evidence suggests a self-report can be valid. Also, it is a good way to identify nonadherence because the specificity of self-reports is high (although when patients report they are taking their medications this is not always the case, when patients acknowledge nonadherence, this is generally accurate). Researchers have identified certain strategies that increase the accuracy of self-reports. These include using measures with various response formats; wording items in such a way that nonadherence is presented as expected and accepted; specifying a time frame; focusing on recent behavior; aiding recall when possible (with lists and diagrams of pills); anchoring reports to salient events such as weekend, vacations, or meals; embedding threatening with nonthreatening items; and using expanded questions that acknowledge the low prevalence and difficulty of perfect adherence.
The most novel and technological method of assessing adherence is the MEMS (Medication Event Monitoring System). MEMS consists of a modified plastic vial whose cap contains a microprocessor capable of recording the precise time and duration of each vial opening as a presumptive dose. Medication dosing times are retrieved from the monitor by connecting it to an IBM PC-compatible computer via a special designed communicator module. With the MEMS, more frequent dosing is shown to occur before clinic appointments, which appear to act as reminders or incentives. This so-called "white-coat effect" is a pattern that is generally undetectable with other assessment methods. Like the other assessment techniques, there are some disadvantages of the MEMS as well: It is expensive and cannot reveal whether the medication was actually taken and how much of the medication was taken. Long-term, systematic deception is unlikely, though. Also, batteries or the device itself may fail and patients may lose them or forget to bring them in. However, compared to other techniques, the MEMS has the potential to provide the most reliable and accurate data.
However, the use of MEMS is problematic when multiple drugs are prescribed since multiple MEMS bottles (that are bulky) are needed. Further, they require refilling since it would be impractical for a person to carry around a month's supply of, for example, ritonavir (12/day x 30 = 360 capsules). People often sort medications for the week which cannot be done using MEMS monitoring. Use of the MEMS method is best suited for studies where people and MEMS bottles are monitored weekly.
Adherence Correlates
A myriad of overlapping factors correlate with carrying out a prescribed medical regimen. Basically, these fall into one of five main types of variables:
Patient characteristics
These include psychological, social, cultural, and substance abuse factors. Socio-demographic characteristics (i.e., age, sex, education, and income) and personality dispositions (e.g., intelligence and internal control) are NOT strongly related to adherence. Although general attitudes toward medical care and about health and illness are not related to adherence, other psychological dispositions such as beliefs about threat to health and efficacy of action, knowledge of recommendations and purpose, and psychological distress correlated are related to adherence.

Patient-provider relationship aspects
These include provider's language, interpersonal style, and the trust the patient has in the provider.

Treatment regimen variables
These include the regimen's complexity of action, duration, side effects, and interference with other actions. For example, one study showed that adherence dropped from 84% on t.i.d. (three times daily) to 59% for b.i.d. (twice daily) dosing.

Disease-specific variables
These include specific symptomatology. Nonadherence is known to be more common, for instance, when the illness is chronic and there are no current symptoms because the patient is taking the medication to prevent or delay the onset of the disease -- usually the case with antiretroviral medications.

Characteristics of the treatment context
These include the clinical setting and factors related to the cost and availability of the drug.
Although relatively little research has addressed the role of social support in adherence, some research has demonstrated that support can be a significant factor in enhancing adherence in general and adherence to antiretrovirals in particular. The specific forms and functions of support that enhance adherence to medical regimens have not been adequately examined empirically nor adequately conceptualized theoretically. Nevertheless, some research suggests that emotional support and acceptance from family and friends as well as tangible assistance in the form of time and money appear to be helpful. Family members may act as sources of potential rewards as well transmitters of beliefs, motivation, and agents of behavioral change.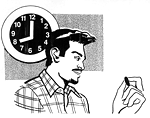 Strategies to Maintain Adherence
The first step in helping patients who have been adhering but then stop is to figure out why they are no longer adhering. Different reasons for nonadherence require different interventions. One study showed the reasons for missing doses varied widely: simply forgot (40%), slept through the dose (37%), away from home (34%), change in routine (27%), busy with other things (22%), too sick (13%), sick from side effects, (10%), and depressed (9%).
Patients who reduce the frequency of dosing or the number of pills taken, mis-time the doses, or fail to follow administration guidelines may be attempting to exert control. They may be assisted by finding other, more adaptive ways of gaining control over their disease. Alternatively, patients who begin to experiment with doses or timing of medications may do so because they are trying to lessen drug-related side effects. Note that patients may develop conditioned side effects over time; if the drugs make them nauseous, just thinking about taking the drugs may make them nauseous. Other patients may not adhere because they do not see the need for taking the drug or have concerns about possible harmful long-term effects. Because poor adherence generally has no immediate adverse effect, patients may feel justified in their actions. These patients need to understand how even short breaks (called drug "holidays") have been shown to lead to higher viral loads and the development of resistance to the drug. Supportive, empathic, effective patient education and ongoing dialogue with medical care providers are essential.
Other reasons for nonadherence may require referrals to professionals. For example, drug and alcohol use has been shown to interfere with adherence and may need to be brought to the attention of a drug counselor. Psychological distress, depression, and poor adaptive coping are related to nonadherence, so psychological assessment and counseling or support may be needed for some patients.
Some general strategies may be helpful. Patients may benefit from identifying cues (e.g., getting up, brushing their teeth, watching a favorite TV show) and learning to take their medications right before these events. Practical coping strategies include trying to stick to a regular daily routine, diet, and making a plan for each day in the morning to anticipate problems and plan for them. Finally, social support is one of the most consistent correlates of adherence. People who have support from others are more likely to stick to their medical regimens. Patients should be encouraged to enlist the support of significant others and partners, and to find peers, buddies, a support group, or fellow patients in their clinics who can work with them.
One researcher has pointed out that in no time in medical history have patients been asked to adhere to such a complex regimen for an indefinite period of time. Perhaps these strategies may help.
Illustrations by Elton Tucker
Back to the Apr/May 1998 Issue of Body Positive Magazine.