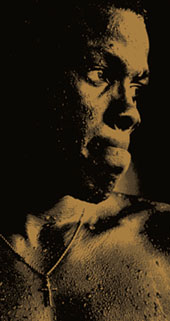 Having HIV or AIDS is never easy. First, of course, there is the disease itself -- falling T-cell counts, opportunistic infections, feeling lousy. Then there are the meds, with their enormous expense and often debilitating side effects. The virus brings with it constant sources of stress, from making decisions about courses of treatment, to worries about money and disability insurance, to disclosing to family and friends. Despite a lot of progress over the years, people with HIV/AIDS can still face discrimination on the job and in housing, can still find themselves stigmatized because of their illness and even ostracized in their own communities.
Then there are the interpersonal conflicts -- with lovers, coworkers, family members, landlords -- that all of us face, regardless of HIV status. If anything, being positive means that there are more opportunities for conflict because of having to deal with service providers or government bureaucracies, and even non-HIV-related conflicts can be exacerbated by the presence of the virus and its concomitant stresses.
This is where the Conflict Resolution Program, a three-year-old alternative dispute resolution service now working out of New York City's pioneer AIDS housing provider Bailey House, can help.
Conflict Resolution Program
Alternative dispute resolution isn't all that new -- it's been around for a few years now -- and it's not unique to HIV and AIDS. How it works, in simple terms, is that both parties to a conflict sit down with a trained, neutral third party to air their differences and work out a solution that is mutually acceptable. (Of course, it's not really that simple. Conflicts aren't simple to start with, and by the time people seek out mediation the initial dispute can be further complicated by a load of anger and frustration. More about that later.)
Advertisement
This particular program began three years ago, when New York City's Victim Services organization was awarded a grant for a pilot program in alternative dispute resolution for people with HIV, particularly those in AIDS housing. After the first two years, during which the program operated as part of Victim Services' larger mediation program, it was decided that an AIDS housing provider would be a more appropriate home, and the Conflict Resolution Program moved to Bailey House.
According to Executive Director Viktor Hess, the program offers three basic types of services. The first is direct service, mediation itself, between two parties to a dispute. In addition, the program provides technical assistance to AIDS service organizations by providing facilitation services for staff and advisory boards. The third category is training at ASOs in such areas as communication skills and conflict resolution.
"This may sound odd," says Hess, "but you can almost look at it as like a hospital, in that we have our triage, our emergency room. There's a conflict between people, and they need some help, and we're there with mediation. We provide a third party to help them resolve the conflict for themselves, somebody who's trained to help them do that. We also have what I would call long-term care, in that we'll help organizations build their advisory boards, improve their infrastructures, their communications, by going in and facilitating a few meetings and helping them learn how to do it themselves. We also have what I call preventive care, in that we train people how to communicate, how to avoid conflict. We give them alternative dispute resolution techniques that they can use for themselves."
All of this is done with a full-time staff of three people -- Hess; his associate Rita Lee Roman, whom Hess calls the "everything person"; and a full-time trainer (this position was vacant when Body Positive visited the program). Much of the work is done by a corps of about fifteen volunteers. Many of these are state-certified mediators, who actually perform the services of the program, while others do outreach, training, and administrative tasks. In addition, the Board of Directors, all volunteers, is very active in the operation of the project.
Mediation -- Coming in the Door
The direct services, Hess's "emergency room," are cost-free mediation and conflict resolution services for people with HIV and AIDS, their families, carepartners, service providers, anyone infected or affected by HIV. They are designed to help both consumers and staff of housing and other AIDS service organizations deal with the conflicts and stresses that arise in both their personal and professional lives. "The idea," says Hess, "is that when two people are having some kind of conflict, they may not reach the level of needing to go to court or have police intervention. We go in and help the two people in conflict come to some kind of resolution themselves."
When you come to Bailey House's office to seek mediation services, the first person you are likely to see is Rita Lee Roman, part of whose "everything" job description includes intake. A soft-spoken young woman who has been with the program since its beginning, Roman says, "I'm the actual person who speaks to the clients directly. They have an issue, they give me a call. Or if someone refers them to me, I do the phone contact and visits and so on."
At intake, Roman takes the necessary information to arrange for a mediation session. What she does not take is information about anyone's HIV status. "We don't bring HIV up at any time, including in the mediation," says Hess. "You can't assume anything just because a person comes through Bailey House, for instance. We don't take just positive people. We help family members, people affected. We take housing providers, AIDS service organizations. The conflict could be between two staff members, and either or both or neither could be HIV-positive."
"We don't ask for an M11Q," adds Roman. "You walk in the door, I just do my job to help you out."
Mediation -- Who and Where
Once she has the basic information, Roman works to get the service to the client in the best and quickest way possible. "Everything from the beginning to the end of the session is what I do," she says, "from the actual phone contact for intakes, to trying to set up a space for the mediation, to actually being at the mediation. I can't be a part of the mediation, because I'm not certified, but I will still be there for that client, so that when they come in they can feel comfortable, so that they can be able to express themselves to the mediator. I do everything, including speaking to the mediator and getting the appropriate mediator for that case, which is very important."
Ramon Marrero, a volunteer mediator and member of the Board of Directors, first heard of the Conflict Resolution Program over two years ago. "I found out what was involved and I became very much interested," he says, "so I took the trainings, and went through an apprenticeship, and became certified as a mediator."
The certifying body for this and other conflict resolution programs is the New York State Unified Court System. Hess describes the process: "These trainings are very intensive. People have to take 35 hours of classroom work over a period of a couple of weeks, and then there is a twelve-week apprenticeship done through the Community Mediation Centers. You train, you get a mentor, and you go through the twelve weeks. For a start, you observe mediation a couple of times. Then you co-mediate and you debrief afterwards. Then you do your own mediation, and you're observed and tested, to see if you did it correctly and covered all the points." Mediators must conduct a minimum number of mediations every year and must be recertified -- including being observed again -- annually.
Another part of Rita Lee Roman's job is finding the appropriate site for the mediation. It may be held at the Conflict Resolution Program's offices at Bailey House headquarters in Manhattan, or it could be at one of the community mediation centers located in each New York City borough. "First we ask where you are more comfortable," says Roman, "Manhattan, the Bronx, Brooklyn, Queens." Some people don't want to go in their actual borough, because they don't want to run into somebody they might know." Convenience is an issue too, and all of the centers are near public transportation. If necessary, the program will reimburse for transportation. "Many times someone does want to go for mediation," says Hess, "but that three dollars round trip can stop them from coming downtown, someone who's living on $600 a month." "We also make sure that the places that we choose are physically accessible," adds Marrero, pointing out that most public buildings by now do have adequate access for people with handicaps.
The physical setup can vary from building to building. "There's a table, and the mediator sits at one end of the table and the parties are across from each another," says Hess. "It's usually a smaller room. In the Manhattan place that we use, they have a soundproofing machine. In the Queens site, they don't even have a vent. But mediations take place in private rooms, closed doors. No one's listening in." Comfort is also an issue. "If you know that one of the parties has the virus," says Roman, "you compensate for that. The mediator would be told that they might need a coffee break, or they might need to take medicines." Hess stresses that these accommodations are made within the context of individuals' privacy. "We make these scheduling adjustments as necessary. We find out at intake, should we schedule this at 11:00, or would you rather have it at 1:15? And if it does go over an hour, do we need to take a break?"
Mediation -- The Process
The heart of the matter is the mediation session (or sessions, if necessary) itself. The disputes may be between any two people in any kind of a relationship -- roommates, housemates, friends, neighbors, employer-employee, coworkers, spouses, landlord-tenant, lovers, families, service providers. The complaints are equally varied. According to Hess, "A lot of times it's use of shared living space. People with HIV and AIDS have enough stresses as it is. Now all of a sudden they don't pick their roommates, they're living in SROs, or living in places they've never lived before, and they're sharing bathrooms or kitchens or hallways with people with very different cultures or lifestyles. So of course there's a conflict. It can be an excessive noise dispute, shared use of space, harassment -- we get a lot of people feeling they're being harassed by somebody -- quality-of-life issues."
The mediator is a neutral third party who does not know the individuals. The emphasis is on helping the parties to the conflict reach their own resolution. "The mediator doesn't come in and try to assess the situation, is not a judge or a jury making a judgment on who's right and who's wrong," says Hess. "What the mediator does is help the parties focus on the future and on what they are going to do to solve this issue themselves. Many times it's just a matter of communication or respect. There are times that we help people develop written contracts, like how they're going to work together in the future. Mediation is a voluntary process, in which the disputing parties meet with the mediator. It provides an opportunity for the parties to develop their own solution to a nonviolent dispute. We help the parties by exploring what the issues are, and then exploring the potential solution."
Helping Organizations
In the mediation portion of the Conflict Resolution Program, disputes are seen as between two individuals -- lovers, coworkers, spouses, etc. Even when the dispute is apparently between a client and a service provider, it is treated as between the client and the individual representative of the organization -- a caseworker, for example, or a maintenance worker.
But what if a large number of clients of a service provider all have the same complaint, pointing to a systemic problem? What can the program do then?
This is where facilitation -- Hess's "long-term care" -- comes in. "I would contact the organization," he says, "and explain that we're hearing a lot of the same kind of complaint and we think we can help them in a couple of ways. The first way is that we can come in and help facilitate some general meetings between the people complaining and the staff, and try to find some ways to make things work out. Let's hear the concerns, and let's hear the staff's concerns, back and forth. We try to facilitate some kind of resolution, some kind of working relationship for the future. Why we do that is that by improving the infrastructure, you improve the level of services and the quality of services. Sometimes all it takes is somebody to come in and focus on the process."
Hess goes on to talk about the "preventive care" available to organizations. "If it's a complaint about people saying they're not getting such-and-such done, and we hear it again and again, we would probably approach the organization and offer some training in communications and in conflict resolution. We have these trainings here that are open to all ASOs and CBOs. We get people who come in and teach basic communications skills. How are you going to handle that person who comes to the maintenance worker once a week and complains, complains, complains? We give them tools. One is information handling: What type of questions do you ask? How long do you let someone rant?"
Another area of training is teaching staff to separate the person from the problem. "It's easy to say, okay this tenant is a complainer, and he's rude, and he's mean," says Hess. "Okay. That's the person. But you can't change the person, not without fifteen years of therapy. We're not going to do that. But you can teach communication skills. That's fixable."
Why Conflict Resolution?
According to Hess, there are several advantages to this alternative approach to dispute resolution for people with HIV/AIDS. First, of course, it's free to the participants, an important consideration for anyone shelling out enormous amounts of money for HIV meds. It's also fast, unlike the legal process. Mediation sessions can be scheduled as soon as both parties are ready. It's confidential. In addition to observance of HIV confidentiality, as discussed above, both parties to the mediation must sign a confidentiality agreement. No notes are made and no files are kept except those necessary for follow-up. If a written agreement is reached, a copy is kept by the program so that it can be checked in case one of the parties loses his or her copy or if there is a future dispute about what was agreed to.
According to Hess, the conflict resolution approach is also empowering to the those who take part. "If even the same solution were given by a judge," he says, "let's say something as simple as a noise dispute or a shared use of space in an SRO, it wouldn't work as well. If they come to the solution themselves, and they agree to it, it's going to work. If someone in authority were to say the same thing, so what? Someone just told you want to do."
Marrero agrees. "There's a feeling of empowerment," he says, "that when a mediation is conducted and an agreement between the parties results, this was drawn up by both parties together. Everything that's specified was their way of resolving the conflict. When you think about all the areas in a person's life, especially a person who has HIV or AIDS, that they are powerless about, that they feel they have no control over, it seems like most of the time things just happen to them. But here is one place that helps them with their self-esteem. They walk out of there feeling like, 'I took charge of this battle, and I feel much stronger for it.'"
Another advantage is that the process is informal, unlike the more intimidating and structured arena of the legal system. "The rules of evidence don't apply," says Hess. "You come in and you say what you need to say. You vent. You get it off your chest. The other party for the first time is going to hear you. How this happens is the mediator is trained to take it all. The parties are usually very angry at each other. No matter what the problem was in the beginning, communication has broken. They're yelling. They're fighting. They're not listening to one another. The mediator absorbs that, sits down and says, 'Tell me what's going on.' Anger, anger, anger -- directed toward the mediator. The conversation usually happens that way until they've vented, until each party's had a chance to speak. Suddenly, for the first time, the parties will have heard one another. And as they start hearing one another, they can start getting past some of that anger and start deciding how they're going to get together and work things out in the future."
Referrals
The Conflict Resolution Program also has an extensive referral and resource listing, especially for HIV-related services. "We don't just take care of the conflict and have the resolution," says Marrero, "but we refer the person for further services, maybe in some area that has nothing to do with the mediation." It may become evident at intake or during the mediation itself that a person is in need of other services, such as nutrition counseling or enrollment in a meals program or even legal advice on a related or nonrelated issue. The program will make the appropriate referral. "It varies depending on what their need is," continues Marrero. "It could be a referral to GMHC for a buddy. It's individualized. But we have an extensive resource list."
There are times when mediation is inappropriate, and it is part of Roman's job to weed these out. If there is a danger of domestic violence -- or any other kind of violence for that matter -- a referral is made to an agency equipped to deal with it. "When someone is creating an agreement out of fear," says Hess, "it's not going to work."
It is in part for this reason that the parties to the dispute are initially interviewed separately. Thus if a person is fearful, for instance in a situation of potential domestic violence, she or he would not be asked to discuss the matter in front of the other person. "There are two questions on the intake form," she says, "and if they're answered in a way that indicates the threat of violence, I refer them to someplace else. Mediation won't help that person."
---
What is most obvious in speaking with the people of the Conflict Resolution Program is the pride they take in their work. As Ramon Marrero puts it, "What really attracted me was that I saw it as an opportunity to improve the quality of life of individuals infected with HIV and AIDS. Stress, for instance, is a major health issue. There are enough problems and obstacles and medical situations with people with the virus, and if there's any way that we can contribute to bringing some kind of peace of mind and quality of life to reduce that stress, which will indirectly affect their medical situation, we're there to do that."
---
The Conflict Resolution Program is located at the headquarters of Bailey House, Inc., 275 Seventh Avenue, Twelfth Floor, New York, NY 10001; to receive services or to volunteer, call (212) 633-2500, Ext. 221.

Laura Engle is Editor of Body Positive.
Back to the
August 2000
Issue of
Body Positive
Magazine.