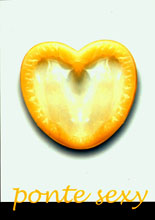 When you read this, the Gay Pride Events (June 26 - July 2 this year in Spain) will be over. When this is being written, we do not know how many people will be coming to Madrid for the parade. For a country like Spain, the 30,000 persons we had in 1999 were certainly a big hit. "We expect to have at least 50,000 this year. Individual persons and organizations all over Spain are coming," says Boti Garcia, Co-President of Colectivo de Lesbianas y Gays de Madrid (COGAM has two co-presidents, one man and one woman; its steering group is also strictly equal in the number of men and women). Boti is by now exhausted, although you can see her overflowing with enthusiasm as she envisions Pride 2000. There are not even seventy active volunteers among the 450 persons affiliated with COGAM at the moment, but all of them are working very hard to make sure that this gathering will be a success. [
Editor's Note: As we went to press, the numbers had just come in. There were aproximately 90,000 participants in the Gay Pride Events in Madrid -- 80,000 as estimated by the police, and 100,000 according to the organizers
.]

One of the most important parts of the Gay Pride Events each year is the reading of the Vindication List. This list, or manifesto, is read at the end of the Parade in Puerta del Sol, the heart of the city, in front of the local government building. The list is read by someone different every year, either personalities (writers, journalists, actors), or, as this year, by activists. In 2000, it was read by COGAM Co-President Boti Garcia; Pedro Gonzalez, President of the National Federation of Lesbians and Gays; and Maria José, President of Transexualia, Spain's largest transsexual organization.
One would think that the gay HIV-positive community interests would have a prominent place on the Vindication List and that that community would be very visible in the Parade and other Gay Pride Events. But, sadly, this is not the case. The list this year was about legal recognition and legislation of same-sex couples' right to civil marriage and adoption, the establishment of antidiscrimination mechanisms, fighting against homophobic acts, measures to stop bullying in the schools, streets, and workplace, and the need for sexual education. But only a single item on the Vindication List -- regarding the need to combat discrimination against HIV-positive gay men -- aims to defend the interests of the gay HIV-positive community. "It is because we had to reach a consensus with the rest of the Spanish gay organizations," says Agustín, COGAM's bookkeeper. "During the meeting where we had to write this manifesto, we were surprised that many of the delegates were so willing to distance themselves from the AIDS issue. I guess we underestimate how powerful the social stigma is."
COGAM's former Health and Prevention Manager Luisa adds, "Gay activism was widely represented by HIV-positive gay men some years ago. These men were at the same time gay and AIDS activists. But now some of them have died, or are fed up with the gay movement. So there are younger generations leading the gay movement. And HIV is somehow, after twenty years, a taboo for them. They don't want to hear about it in connection with gay rights. In many gay organizations there are no positive leaders, and the result is that the attention given to HIV is lower. There are no gay HIV-positive role models. I still think it is necessary that at least one person in the steering group of a gay organization is positive." But many gay organizations think it's enough just to make a visible public gesture on World AIDS Day. Even those that do maintain prevention and support programs do not make much noise about visibility, disclosure, and change of social attitudes.
Advertisement
Becoming Visible
The story of the gay movement, AIDS, and the construction of communities has certain peculiarities in Spain. Around 1984, two different processes converged in our country: the first gay liberation movements and the AIDS epidemic. AIDS moved into gay communities that were weak and fearful, distrustful of the recently implemented democratic system of government (dating back not quite ten years, to 1975, after forty years of a Fascist dictatorship). These gay communities couldn't, or just didn't know how to, organize themselves against the epidemic. Their response was one of distrust ("AIDS is an invention of homophobia") or denial ("AIDS is not a gay problem"). Furthermore, in the 'eighties the prevention message for gay men was that of avoiding contact with "suspicious" gay men. The consequences, as we can guess, were unfortunate.
Later on, during the 'nineties, these communities organized themselves and began to give a proper response to the epidemic. But at the end of the decade, AIDS as a gay issue once again seems to be elusive. We have seen this attitude in many gay organizations, and the response from the gay commercial venues is also not HIV-friendly. The gay commercial venues are not involved at all with the fight against AIDS because they fear the stigma that comes with identification with the virus. If condoms are not free, they should at least be available, especially where gay men go to have sex, but the gay bars and saunas rarely supply condoms for their clients. As it is, the availability of free condoms in gay bars depends on their distribution by the gay organizations, diverting a big part of their reduced budgets for prevention and support programs to the purchase of condoms and lube. Indeed, the empowerment of the gay community needs a certain degree of generosity from the commercial venues. "They should understand that the health of their clients is also a responsibility for them," says Marisa, a 33-year-old volunteer on COGAM's Prevention Team. "And it's hard to say, but also when they excuse themselves by saying 'We're a business; we're not here to take care of the health of anyone,' well, then they should learn that if we all died of AIDS, there would be no business at all." Some bars even refuse to allow the distribution of prevention materials on their premises or the hanging of posters on their walls.
Visibility and Epidemiology
In fact, the gay community is not the group hit hardest by the epidemic in Spain; the IVDU population is much more affected. In Madrid, sadly known as the European capital of AIDS, the number of AIDS-diagnosed persons has been decreasing since 1994. Having no reliable data on HIV prevalence, the following data refer only to AIDS cases.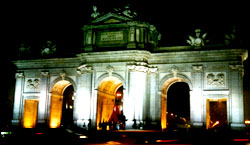 In 1999, while 64 percent of new AIDS cases were among intravenous drug users, "only" 15.5 percent of the newly AIDS diagnosed were men who had sex with men. And so, using these data, the authorities declare that the AIDS epidemic among gay men is not so threatening as it is in other European countries. While there is so much attention given to heterosexual transmission (11.76 percent of new AIDS cases in 1999), IVDUs and gay men are never represented in the institutional messages such as the prevention and, more infrequently, solidarity campaigns directly funded and launched by the Health Ministry AIDS Office, which is called Plan Nacional contra el SIDA. The good news, however, is that there is a decrease in AIDS cases; the authorities make the most of this, claiming it as their triumph.
It is common for the officials to compare rates of different populations of people with HIV/AIDS from country to country. These "rates," mind you, are not rates of HIV per capita of national population; rather they are rates of various subgroups per total AIDS cases within a country. When they compare the low rates of homosexuals with HIV/AIDS with those of other countries in Europe, the authorities might feel comforted. But the fact is that you cannot compare rates from country to country, but only total figures, that is, persons. And in total figures, and according to European statistics, Spain still accounts for the highest number of gay persons affected by HIV/AIDS within the European Union countries. For instance, the United Kingdom has one of the highest rates of AIDS among its homosexual population, but the number of affected gays is relatively low compared to that in Spain.
The mainstream media and the health authorities act as if the decreasing number of new AIDS cases means that the epidemic is more or less under control. At the same time, attention and prevention efforts and resources are largely focused on the heterosexual population. In fact, while it is suspected that many straight boys and girls are getting infected, neither the media nor the authorities seem to take into account the statistics that show that the AIDS epidemic is much more widespread among IVDUs and gays. The epidemiological estimate in Madrid is that one of every six gays is infected. (When I look back into my own sexual history, this statistic is completely true: One of every six men I have had sex with was HIV-positive.) It is also estimated that a significant proportion of these infected gays do not know their status. That's why, after measuring the pros and cons, we promoted HIV testing last year.
Visibility and Stigma
"We had to use the map with the statistics and the figures in one of our latest campaigns, as in the 'eighties we had to create awareness within the gay population. The message that AIDS is no longer a crisis was widely accepted within the gay community, and we had to fight it with the truth, with data. But it is extremely difficult to fight mainstream media, especially when people are willing to hear only good news," says Fernando, current Health Manager of COGAM. "In the 'eighties we observed that absence of risk perception among the straight population. Now it's the gay group who has this lack of risk perception." Especially the youngest, who did not experience AIDS as a crisis erupting into their sexual lives, and who do not have discordant couples or even positive people among their personal acquaintances, tend to minimize the effects of HIV. "I'm sure there is a cure already available, so I'm worried, but not so much as when I was ten and you heard about all the people dying of AIDS." Testimonies like this are frequent. As usual, visibility is an important weapon, not only to defend the rights of homosexuals, but also to eradicate the stigmatization of positive gay men.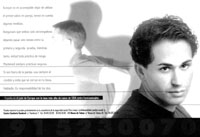 To fight social stigma, COGAM tries on a long-term basis to achieve a different social system. This might seem ingenuous, but facilitation of disclosure or adherence to therapies can be possible only in a world different from the one most of us know. We cannot limit ourselves to palliative responses to AIDS. It must be possible to talk openly about our status with our couples, our sexual partners, our friends. Now there are many gay men who refuse protected sex with positive gay men in favor of unprotected intercourse with supposedly negative men or men who do not know their status. "Yes, I admit it might seem egoistic, but I don't see myself having sex with a positive man, even when it's safe. I think you have to be crazy or a saint to do that. I'm sorry, but I don't think these relations can take place outside the films. Human beings are egoistic by nature." That statement came from a young gay man during a group discussion held in COGAM last September. Who can disclose in the face of these attitudes? Stigma opens the door to AIDS. One of our last campaigns focused on negotiation and prevention within couples when the partners are discordant. But this is not only a fiction used for prevention. Nor is it a fools-or-saints issue: "When I started to chase after him I knew perfectly well he was positive. I had seen him during a working meeting as a representative of a self-support group. So when he told me, after the first kiss, I was like 'Yes, I know. So what?' Fear? No, never. During my years in COGAM I was lucky to receive a lot of good and specific info, even when I was not working on the AIDS topics. I also had role models, so why should I feel fearful?" says Roberto, a 27-year-old volunteer in AIDS prevention.
Another sign of positive gay men's social stigma within the gay community is the attribution of a cause to HIV status. This cause is usually a story of sexual promiscuity. Promiscuity is not seen as a value for most gay men. Younger gay men, from about age 17 to 26, and those who have only recently come out, are conservative. This is generalizing a lot, of course, and it does not mean that they (we) are not promiscuous. But, paradoxically, the promiscuous gay men are at the moment the gay men who practice safer sex most consistently. Those who are getting infected are those who believe they are immune because they have a partner, because they don't visit darkrooms or saunas.
Young gay men are not the only vulnerable ones within the homosexual population. Our last research, in collaboration with Madrid health authorities, identified several vulnerable subgroups. We investigated who was vulnerable to HIV infection (or reinfection if they are already positive), to other sexually transmitted diseases, and also to stigmatization, low self-esteem, and the like. The subgroups we found most vulnerable were men of low socioeconomic status, men with low education levels, men who live in stable relationships, young gay men, sex workers, migrant MSMs, and positive gay men. Each subgroup has its specific vulnerability, and we are currently designing and establishing programs to meet their needs -- prevention, support, or both.
Treatment and Services
In theory, socialized medicine and universal healthcare are realities in Spain. HAART is therefore available for everyone, and its price is 100 percent covered by the social security system. "We say 'in theory' because migrant populations without Spanish nationality are excluded from this system," says Fernando. "Nevertheless, in Madrid there are charity programs with clinics, such as Sandoval Center, providing medical care and therapy, even when clients have no resources at all. The problems might be those of quick clinical decisions. Everyone has access to the brand-new therapies, depending on the expertise of your doctor and his or her motivation. One has the right to change doctors though. What I really see as a problem is that a positive person has not the same opportunities to access these new therapies in other small cities."
The availability of post-exposure prophylaxis (PEP) is rather different: Roberto remembers an accident he had some years ago with his boyfriend: "I have the feeling that they don't have any protocol of administration, although there is a protocol of usage and administration for clinical and medical staff. Once a condom broke, and more than four days passed before I could get my medication in the hospital. Luckily I could take my partner's pills from the very beginning. But it was like an odyssey -- from my boyfriend's hospital, to mine, and from there to my family doctor, and then again to my hospital -- when all I wanted was to collect information about what one should do. The only thing I got clear is that you should go to the emergency room in your hospital. But the rest is rather unclear. All the information we have comes from AIDS organizations. The authorities didn't say anything. I was lucky that the doctor was friendly, but it was clear that they were not willing to give out pills like that. They tried to convince me with pros and cons, or maybe they hadn't had many cases before and just didn't know what to do."
But the commitment from the authorities to the fight against AIDS is rather ambiguous. For instance, the prevention budget is reduced year after year. The same is true for other intervention programs, like self-support groups, support or buddy groups, houses for AIDS sufferers, information and counseling, and other needed services. These programs have been traditionally run by NGOs, and as their budgets are being dramatically reduced there are no institutional alternatives. The campaigns from the Health Ministry and its National AIDS Plan, the office within the Ministry responsible for fighting AIDS, focus their attention on the general population and usually forget the groups with greater vulnerability.
Currently many HIV-positive people can rely on their status as "lodgers," recipients of a monthly monetary allowance, called a "pension," from the Social Security System. But many lodgers' pensions are being threatened. A recent law -- dating only since the beginning of the year 2000 -- calls for the review of grants of pensions for illness, and the HIV community is clearly being discriminated against in terms of qualification. Joaquín, a volunteer in the self-support group Entender en Positivo, testifies: "I became a lodger when it was easy to get a pension; it was easier because, after all, we were going to die soon. According to the Ministry I'm okay now and I don't need the pension any longer. What do they think? AIDS is not like a cough, and being gay does not mean I'm an important businessman with an expensive lifestyle. That stereotype is damaging us a lot."
Maybe discrimination against HIV-positive people is no longer taking scandalous forms in Spain (which is relative), but if so, those forms have been replaced by a more dangerous system of discrimination -- dangerous because it is taking place under general indifference. Otherwise how could the Spanish Government review these pensions without ensuring suitable back-to-work programs and punishment for unjustified dismissal? Many PWAs, except for officials and privileged people, have to choose between adhering to their therapies while dealing with side effects, and working. They may be forced to go off their medication, because in fact a HAART regimen is often incompatible with holding a job.
The health authorities insist on the importance of adherence, while looking aside when the time comes to face the real problems of medication. Meanwhile they behave as if AIDS was cured, or if it was like a cough -- and the positives are blamed when they do not adhere correctly to therapy. This rocky landscape is well illustrated in the testimony of Carlos, client of the self-support group Entender en Positivo: "I made my clinical debut as an AIDS case. I suspected I was HIV-positive but never went for a test. This is very frequent among gay people. I postponed it until I had hepatitis. Luckily, I've had no further opportunistic infections and my response to therapy is good, although I have frequent and violent diarrhea. I work as a bricklayer and I don't have access to toilets at the workplace. Neither my coworkers nor my boss know anything. I fear discrimination for both being gay and positive, and the working market is not precisely friendly if you're not in excellent physical condition. Absences for reviews, tests, are not accepted. If I told my boss, it would be like guaranteeing him that these absences will go on and on, chronically."
This has prompted the main AIDS NGOs, in Madrid first and throughout Spain later, to design a strategy and propose that the Ministry review the new law. We are urging that the NGOs be consulted about this review and have a role in the revision and redrafting of the law.
Discrimination Against Lesbians and Gays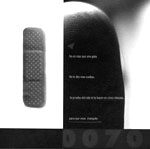 Regarding discrimination against gay people, homophobic acts are prosecuted by law and discrimination based on sexual orientation is punished by the Spanish Constitution.
Discrimination is punished, but that does not mean there is no discrimination
. Discrimination against women is prosecuted in Western Europe as well, and it still exists. First of all, discrimination is difficult to demonstrate. There are no "proofs" of people's motives. In Spain's liberal work market, where it is so easy to fire people, how do you demonstrate that a dismissal was caused by discrimination? "Secondly," according to Beatriz, Secretary of the National Federation of Lesbians and Gays, "judges are not likely to allege homophobia in these cases, precisely because of this difficulty to demonstrate, and these judges might be homophobic as well."
In fact, lesbians and gays are discriminated against socially and legally. "This discrimination has many faces and manifests itself most overtly within the schools," says Beatriz. "Society, teachers, and even heterosexual teenagers cannot conceive of the idea of homosexual teenagers. The ultimate discrimination, its maximum degree, is denying our existence, as occurs in the schools." For lesbian women the discrimination has a graver nuance, and in this sense Spain is no different from the rest of the Western World. Beatriz continues, "Discrimination against women makes them socially, economically, and even physically vulnerable, and if you add a second reason for discrimination as homosexuals, then the result is that lesbian women are doubly vulnerable to unjustified firing, poverty, sexual violence, and more."
The Spanish society defines itself as tolerant, but Beatriz disagrees: "It depends. Society has 'accepted' the idea that adults can do anything in their intimacies, but that is their maximum degree of tolerance. Accepting gays and lesbians as equals and not second-class citizens means accepting we could be lesbians and gays since our childhood and teenage years, as well as accepting our status as families."
The strategy for reaching equality does not differ only in different countries. Within the same country, different organizations defend different strategies. For Beatriz, "To me the strategy is a mixture of many things, but mainly: (1) Normalization in every daily aspect. This means visibility. Without visibility, even when it's difficult, there are no possibilities for equality. (2) Vindication. Political fight for our rights and equality; to convince policy makers, media, opinion leaders that we are not satisfied with the leftovers, but only with total equality. (3) Education. Education is essential; if prejudices are not fought against during childhood, it's much more difficult to eradicate them."
Meanwhile, the gay community is the place where the normative statements of the society are inverted, a space of homosexual normality. To me the strategy is rather clear: To fight against AIDS is also to fight against homophobia. "When my mother knew I was HIV-positive, she asked me not to disclose my status. When she knew I was gay, she told me exactly the same," says Joaquín. "Sometimes we face the double coming-out process, as gays and positives. It is the heterosexist society who keeps promoting HIV infection among gay men. It is so clear to me!"
COGAM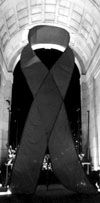 COGAM is the most comprehensive collective body of women and men who defend the rights of all the homosexual persons in Spain. Since COGAM was formed in April of 1986, its actions have been focused on vindicating, social, and assisting activities. The vindicating, prevention, and information activities are organized through commissions, groups, and services. Mostly, the work is developed by volunteers. The local health authorities think and claim that all of this could be managed only by volunteers. Our goodwill has made it possible until now, but it is not easy. COGAM has a collaboration agreement with the Madrid Community, a part of the Madrid government also known as the Council for Social Issues, and receives (less and less) money for specific assisting and prevention activities. Until there is clear equality and not mere tolerance of gay people who are HIV-positive, the activities and services provided by COGAM and described below will remain crucial.
Services

Legal advice. COGAM counts among its volunteers lawyers who provide free legal advice; a prior appointment is needed.
Psychological counseling and therapy. Free psychological counseling is also provided. According to psychologist, volunteer, and former Health Manager Luisa, "Most consultation has to do with identity conflicts, strategies for coming out, and self-esteem. But many persons come because of internalized homophobia, depression or anxiety, couple's conflicts, or sexual difficulties. More atypical are phobias or obsessions. Of course, many of the clients are HIV-positive, and their consultations center around facing their status, counseling, disclosure. I've also seen relatives of homosexuals."
Library. The Documentation Centre of COGAM, focused on sexual orientation and sexual identity, queer studies, and feminism, is now the biggest of its kind in Spain. It can be consulted at no cost by prior arrangement.
Magazine Entiendes. Bimonthly.
Radio Program Luna de Babilonia. Broadcast every Monday. Every two months the program organizes a big coming-out event for audience members willing to come to the scene but who don't dare to do it alone.
Gay Inform. Provides information and helpline daily from 17.00 to 21.00 (5:00 to 9:00 p.m.) More than 3,000 calls are registered every year from all over the world. The Gay Inform helpline provides information about sexuality, AIDS and other sexually transmitted diseases, NGOs and events, psychological support to come out, legal matters, etc.
Internet Update. Online information about COGAM activities, events, etc.
Commissions (Other than AIDS-Related)

Human Rights. Conducts political campaigns aimed at equality and nondiscrimination, mainly legalization of civil marriage and adoption by gays in Spain, as well as nondiscrimination in the workplace; supports campaigns in favor of individuals who have been discriminated against; campaigns against homophobia; networks with human rights organizations.
Education. Fights against homophobia in the schools; lobbies to bring homosexual reality and sexual diversity into classrooms; works toward development of sexual diversity workshops and educational materials, such as a guide for educators and teachers on sexual identity.
Religious Affairs. Denounces homophobic attitudes within religious institutions; promotes normalization of homosexuality within all religious creeds; supports lesbian and gay believers; conducts talks, debates, and studies within and outside COGAM.
Leisure and Socializing Groups

Young lesbians and gays.
Lesbian Mothers and Gay Fathers.
Lesbians.
Gays.
Sightseeing and Sport Group.
Trans (transsexual, transgender, transvestite persons, regardless of sexual orientation).
Deaf Lesbians and Gays.
Coffee Positive, a socializing group for positive gay men that is linked to the self-support group.
Aids-Related Activities
The assisting activities covered by COGAM are mainly focused to fight HIV and AIDS transmission and the virus's prevalence within the homosexual and MSM community. This fight is not limited to AIDS, but also deals with other sexually transmitted diseases, as well as promoting and providing resources for better sexual health in the gay and lesbian populations. These activities can be divided into two categories, prevention and support.
Health Promotion and Prevention Commission. Organizes a prevention campaign every six months; distributes condoms and lube; promotes and monitors research into sexual behavior of gay population; conducts safer sex workshops and training courses; promotes community development with the commercial venues.
Self-Support Group Entender en Positivo. This support group for HIV-positive gays and lesbians has existed since 1993. Entender en Positivo runs a Coffee Positive, or socializing group, on Sundays and a classical support group on Wednesdays. On Sundays, experts on various topics (nutrition, medical issues, legal issues, etc.) are invited to speak.
Buddies Group Nexus. Volunteers, positive or not, provide support, advice, counseling, etc.
The three groups mentioned above conduct regular joint activities related to HIV/AIDS and the homosexual community, such as the annual World AIDS Day campaign.
In collaboration with the local health authorities in Madrid, COGAM is also winding up the second stage of the largest ever Spanish survey (over 1,600 questionnaires received) investigating MSMs' sexual behavior and risks related to AIDS.
COGAM works actively in various networks on the local, national, and international levels. We are taking part in the local Network MAS+Madrid -- Mesa Asociaciones de SIDA de Madrid, or Madrid AIDS Organizations' Platform -- a young (less than a year) network of Madrid AIDS organizations that have united for collaboration and joint efforts around issues such as the current fight for changing the law about pensions (see above). COGAM is also active in the coordination of the National Federation of Lesbians and Gays. On the European level, we are part of ILGA (International Lesbian and Gay Organisation) Europe and the European Network AIDS and Youth, which exchanges information and experiences about AIDS prevention efforts targeting young people and sometimes organizes skills-building activities such as peer education training courses.
Since 1998, COGAM has coordinated the EC-funded European GAP (Gay AIDS Prevention) Network (www.mindthegap.org). COGAM is on the steering committee of the EC-funded European CERIS Project (Congrès Europén du Risques Identitaires et SIDA (European Congress About Identity Risks and AIDS), which is coordinated by the Belgian organization Ex Aequo and targets young gay men entering the scene. This GAP Network has in three years time established a network between fourteen organizations from twelve European countries, providing the opportunity to share experience and expertise. Also it has developed a website that facilitates the exchange of concepts, outlines, and evaluation of projects on gay HIV prevention. Among other things, the Network has outlined a model of good practices on prevention work aimed at gay men with HIV.
---
COGAM, the Colectivo de Lesbianas y Gays de Madrid is located at Calle Fuencarral 37, 1o 28004 Madrid, Spain. Telephone: 00 34 91 522 45 17. Fax: 00 34 91 524 02 00. GAY-INFORM (information and helpline, Monday- Friday, 17.00-21.00 [5:00-9:00 p.m.]) 91 523 00 70. E-mail: cogam@ctv.es. Website: http://www.cogam.org.

Alberto Martin-Pérez is Health Promotion Manager at COGAM and Coordinator of the European Gay AIDS Prevention Network. This is his first contribution to Body Positive.
A note on the history and evolution of an organization and its name: COGAM, the organization featured in the article on these pages, is the Colectivo de Lesbianas y Gays de Madrid. It is Spain's largest and most comprehensive non-government organization (NGO) dealing with HIV and AIDS in the gay community. The acronym is "COGAM" and not "COLGAM" because lesbians did not became part of the organization until several years after it was formed. The issue of the "L" is invariably raised at COGAM's internal Congress, held every three years, but it has always been decided to keep the original acronym because it is very well known. The Colectivo de Gays de Madrid first became Colectivo de Gays y Lesbianas de Madrid around 1994, and after the most recent Congress in 1997 the name was changed to Colectivo de Lesbianas y Gays de Madrid. "Probably by the end of this year," says author Alberto Martin-Pérez, "COGAM will mean 'Colectivo de Lesbianas, Gays y Transexuales de Madrid.'"
Back to the
August 2000
Issue of
Body Positive
Magazine.