Our frequent "Money Matters" columnist comments on recent reports in Body Positive.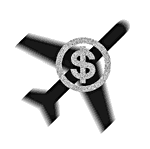 Traveling with HIV
Ronald Russo's "On the Road with HIV" (May 1999) was a timely and useful piece to which I'd like to add a few points:
Neither Medicare nor Medicaid pays for care outside the United States, and coverage rules of state AIDS Drug Assistance Programs (ADAPs) vary.
Most Medicare supplements do not cover foreign care -- even in the few states that allow disabled person to buy this insurance on anything like equal-access terms. Private health insurance policies vary; you should read your policy carefully to be sure foreign care is covered.
VA healthcare is available only in the United States and the Philippines. The VA has arranged, however, for U.S. military medical facilities in Europe and the Far East to treat "service-connected" compensationers who need emergency care. (Compensationers -- unlike the vast majority of VA patients -- get VA checks after proving their injuries or illnesses started while they were on active duty.) But, since clerical staff at the overseas military bases are rarely well-versed in the arcane points of VA eligibility rules, they have been known to give free emergency care to other traveling U.S. veterans who present VA patient identity cards.
Advertisement
Long stays out of the country can present problems for people receiving various benefits: Supplemental Security Income (SSI), Temporary Assistance to Needy Families (TANF), general assistance, home relief, food stamps, home energy assistance, and HOPWA and other housing aid are canceled if you are out of the country for over thirty days.
Social Security Disability Insurance (SSDI) is payable to American citizens who've been gone over thirty days, but it is canceled for aliens (even legal aliens permanently residing in the United States) who are out of the country for longer than thirty days.
Russo is right to recommend travel health insurance. But readers should beware: Policies are often sold as travel health insurance when all they offer is trip interruption, trip cancellation, and medical transport/evacuation benefits and telephone advice lines -- but not actual health insurance!
I can't speak for the Mutual of Omaha, International Trip Assist, and Carefree policies now being offered. But I can say that my own survey several years ago uncovered only the Travel Guard [(800) 826-1300] policy as actually offering genuine travelers' health insurance. That policy even covers preexisting conditions like HIV disease for those who purchase the insurance within seven days of making an advance trip down payment through a travel agent. Besides healthcare up to $10,000, the policy also covers trip cancellation, delay, and interruption; medical evacuation; a medical advice line; luggage and document loss; dental care; auto rental; and accidental death insurance. A typical premium would be $235 for a $3,000 trip purchase. You may also want to consider "hospital indemnity" policies ("$100 a day direct to you while you're in the hospital"). Mutual of Omaha offers them for about $35 monthly, with a one-year pre-existing condition waiting period; those over age 50 can get the same thing with only a three-month pre-existing condition wait through AARP.
I'd second Russo's recommendation that those traveling overseas consult travel agents catering to a gay clientele; they are likely to have acquired details about travel health insurance and other issues through long experience with HIV-positive customers.
Medicaid Eligibility
"Medicaid Fairness Legislation" in that same issue's "News & Notes" section had some very serious inaccuracies. To say that only those with full-blown AIDS or who have been found disabled by the Social Security Administration are eligible for Medicaid is
false
! In all states, Medicaid covers poor persons who are over 65, under 18, pregnant, blind, or members of families with children (even including the father if he's at home!), and those found disabled by SSA.
Many persons have qualified for Medicaid in the "disabled" category -- but many others get it through the other coverage routes. SSA generally accepts "full-blown AIDS" as disabling if it actually does prevent substantial work, but it also accepts persons who are "only" HIV-positive as disabled if their symptoms and other conditions medically prevent work. Because so many early AIDS patients were middle-class, non-blind, childless gay males, a myth has grown that only those whose diagnosed AIDS has been declared disabling by SSA can get Medicaid.
But in fact, since AIDS emerged, Medicaid has been further broadened to offer coverage to childless, not-yet-disabled adults in three key ways: States can pay COBRA health insurance premiums with Medicaid money for anyone with countable income under the national poverty level ($707 monthly for the unemployed, $1,458 for those working). States can get waivers from the federal government to expand their Medicaid programs to cover needy, nondisabled persons if they can show it won't cause extra federal costs. And states can offer Medicaid, at small premiums, to working persons with disabling conditions (whom SSA won't consider "disabled" because they're still working) with incomes up to $43,000 a year.
In fact, "waiving" the disability test for Medicaid wouldn't do much good, even if none of what I mention above were true. The fact is that almost all those who are not yet disabled are employed, even if they lack health insurance. Someone earning as little as the minimum wage gets an income of about $950 monthly -- far, far above the Medicaid income level for a nondisabled single person, which averages $350, and even the level used for the disabled ($500 in most states, $580 in New York in 1998). So waiving the disability rule -- even if that monumental policy goal could be reached -- would still leave most persons who are "only" HIV-positive "too rich" for Medicaid anyway.
Author of the AIDS Benefits Handbook ( University Press), Thomas P. McCormack has many years experience as a benefits expert and advocate, particularly for people with HIV /AIDS. He now works with the Title II Community AIDS National Network and is a frequent contributor to Body Positive.
Back to the August 1999 Issue of Body Positive Magazine