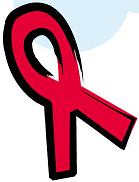 On this 25th anniversary of the emergence of the AIDS epidemic, we look back at the history of AIDS treatment activism from the shocking emergence of the disease in 1981, to the development of a self-empowerment movement for people with AIDS in the mid-80s to the explosive birth and dramatic life of ACT UP in the late 1980s and early 1990s. The following is excerpted from Chapter One of the newly published book
Drugs Into Bodies: Global AIDS Treatment Activism
by Raymond A. Smith and Patricia D. Siplon (re-printed with permission of Praeger Publishers.)
"A Virus of Unknown Origin"
The world was ill-prepared for the short, nondescript article entitled "Pneumocystis Pneumonia -- Los Angeles" that appeared in the June 5, 1981 edition of
Morbidity and Mortality Weekly Report
(
MMWR
), a publication of the Centers for Disease Control and Prevention (CDC). "In the period October 1980-May 1981, 5 young men, all active homosexuals, were treated for biopsy-confirmed
Pneumocystis carinii
pneumonia (PCP) at 3 different Los Angeles hospitals...
Pneumocystis
pneumonia in the United States is almost exclusively limited to severely immunosuppressed patients." The fact that all five men were homosexuals suggested a link to particular behaviors, the articled noted, and several had also suffered from heretofore unusual diseases such as esophageal and oral candidiasis, Hodgkin's disease, and cytomegalovirus infection.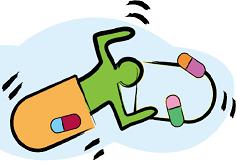 A month later, MMWR reported that in the previous 30 months, 26 young gay men had been diagnosed with an aggressive form of a skin malignancy, Kaposi's sarcoma (KS), formerly found in much milder form among older men of Jewish and Mediterranean descent. By the late summer 1981, the contours of a full-blown epidemic were already coming into view. The August 28 issue of MMWR reported that an additional 70 cases of KS and PCP had been diagnosed. At year's end, 150 adults and nine children in the United States had died of the new immune-related illness. The illness would, of course, soon come to be called Acquired Immunodeficiency Syndrome or AIDS, and somewhat more slowly be recognized as the late stage of infection with the bloodborne pathogen that would eventually be named the human immunodeficiency virus (HIV)...
Towards Self-Empowerment
For the first two years, people with AIDS themselves were largely absent from organizing roles because by the time they were diagnosed they were usually already close to death. However, by 1983, many gay men knew that although they had AIDS they were still well enough to be active participants in their own healthcare, and had begun to feel patronized. "New York PWAs and PWARCs began to express growing frustration at attending too many GMHC forums in which those of us with AIDS would sit silently in the audience and hear doctors, nurses, lawyers, insurance experts, and social workers tell us what it was like to have AIDS," wrote early PWA activists Michael Callan and Dan Turner. "It seemed to occur to several of us simultaneously... that there was something wrong with this picture The 'real experts,' we realized, weren't up there... The idea struck us like a bolt of lightning. Until then, it simply hadn't occurred to those of us in New York who were diagnosed that we could be anything more than passive recipients of the genuine care and concern of those who hadn't (yet) been diagnosed."
Advertisement
The opening chapter of an organized PWA self-empowerment movement was launched shortly thereafter in May 1983 out of an impromptu meeting of PWAs in a hospitality suite in a Denver hotel at the Fifth Lesbian and Gay Health Conference, which included the Second National AIDS Forum. Discussion centered around a vision of PWA groups in all the major AIDS epicenters, as well as a national association to link them together. The group articulated four guiding principles for a new era of PWA self-empowerment, and they then "decided to storm the closing session and present our demands. In a democratic fashion, we each declaimed one of the points until our whole list of recommendations and responsibilities had been publicly uttered for the first time."
The four points came to be called The Denver Principles and served as a founding text for PWA self-empowerment. The Preamble introduces a strident new tone, stating "We condemn attempts to label us as 'victim,' which implies defeat, and we are only occasionally 'patients,' which implies passivity, and dependence upon the care of others. We are 'people with AIDS.'" The first point addresses health care professionals, challenging them to come to grips with their own attitudes about AIDS and to treat people with AIDS as "whole people and address psychosocial issues as well as biophysical ones." The second point targets "all people," urging them to and not to scapegoat or blame PWAs. The final point identifies various rights of people with AIDS, including to full and satisfying sexual and emotional lives, to access to quality medical treatment and social services without discrimination, full explanations of treatments, privacy and confidentiality, and finally "to die and to LIVE in dignity."
It is the third point, however, that forms the nucleus of subsequent PWA organization. This point begins by urging PWAs to "form caucuses to choose their own representatives, to deal with the media, to choose their own agenda, and to plan their own strategies." It continues to urge PWAs to "be involved at every level of AIDS decisionmaking...[and to] be included in all AIDS forums with equal credibility." It also urges PWAs to take practice safer-sex and to inform potential sexual partners about their health status. In the aftermath of the Denver meeting, the participants returned to their home cities with the goal of creating local People with AIDS Coalitions (PWAC) as well as a National Association of People with AIDS (NAPWA)...
Political Stirrings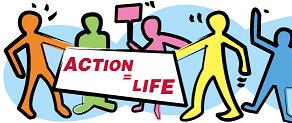 Although PWAC took a notably more strident tone than GMHC and other service providers, its agenda was still primarily inward looking and not overtly political. It adapted elements of twelve-step programs, self-help groups and psychological insights from works such as the stages of death framework developed by Elizabeth Kubler-Ross. But the sense was still of a temporary stage of siege, one that would hopefully pass quickly with the development of effective treatments or even a cure. In the meanwhile, it remained a challenge just to get through each new day. "People were dying left and right, horrible deaths, and nobody knew why. The shock was incredible. People were trying to figure out so hard how to take care of the people they cared about, how to take care of themselves, how not to get sick, how to prevent people from dying, how to get services to people in very way, shape, and form," said lesbian activist and academic Maxine Wolfe. "The idea of doing anything else was overwhelming." ...
Some of the first coordinated AIDS activism was organized by the media-oriented Gay and Lesbian Alliance Against Defamation (GLAAD), which grew out of an organized demonstration against the homophobic and AIDS-phobic coverage of the New York Post. It seemed at first that GLAAD would take leadership of a new AIDS movement, but the more radically minded were soon disillusioned with the hierarchical form of the new organization. "It was pretty tame, as far as I was concerned, and very much in the image of earlier kinds of generally progressive organizations. There was already a board. They already had an idea about what they were doing and basically, they wanted an army of soldiers," noted Maxine Wolfe. Wolfe was also disappointed with the cautious tactics of what she called GLAAD's "very orchestrated demonstrations. By 'orchestrated' I mean they negotiated with the cops, they basically told you when to show up, when to go home, and there was absolutely no input from anybody into what was going to be done."
Partly in reaction to the perceived timidity of the GLAAD agenda, a new gay-rights group called the Lavender Hill Mob carried out zaps, or short, disruptive verbal attacks, on the New York City Council demanding stronger legal protections for people with AIDS facing eviction from their homes. Later, the Mob would travel to Atlanta to protest at the headquarters of the Centers for Disease Control and Prevention (CDC), unfurling the banner "TEST DRUGS, NOT PEOPLE" to promote faster approval of anti-HIV drugs and resist mandatory testing for HIV. They identified cumbersome bureaucratic procedures, particularly in clinical drug trials, that slowed the testing and approval of new drugs. They criticized a hidebound scientific establishment that remained inflexibly committed to slow and methodical research policies and procedures even as people were dying around them. And they argued for using the power of the government to promote the welfare of people with HIV rather than to punish or marginalize them. With these areas of emphasis, the Lavender Hill Mob presaged the types of drug development issues that would later become central to AIDS treatment activism, yet their particular confrontation with power would prove to be short-lived. Overall, AIDS activism in the early to mid-1980s remained of a fairly mild and diffuse variety...
The Birth of ACT UP
Six years into the AIDS epidemic, the general population had finally begun to pay attention -- but not in the ways that most activists had hoped. The 1985 death of film icon Rock Hudson, who was gay but had long been viewed as the quintessentially heterosexual leading man, had awoken the mass public to pervasive dangers of AIDS. Yet, rather than garner sympathy or support, public opinion polls revealed a skyrocketing of homophobic and AIDS-phobic attitudes. HIV-positive children were expelled from their schools after noisy protests by parents and people with AIDS lost their jobs, homes, and savings as well as their partners, friends, and neighbors. Right-wing pundits had called for the visible tattooing of people with AIDS and a California ballot initiative to require the mass quarantining of the HIV-positive had garnered nearly 400,000 signatures. And throughout it all, a pervasive silence emanated from the nation's leader -- six years into his presidency, Ronald Reagan had yet to give a public address on the crisis.
Amidst this ferment, author and activist Larry Kramer gave a historic speech in early March 1987 at the Lesbian and Gay Community Services Center in New York's Greenwich Village. In his speech, Kramer caught the attention of the audience by declaring that most of them might be dead in five years, and then asked a simple, pointed question: "Do we want to start a new organization devoted solely to political action?" Where Kramer's earlier calls had failed to spark action, this time the answer would prove to be a resounding "yes!" in part because the audience was already primed for action -- steeped in grief for the countless people who had died and in fear for those who might still die, themselves included.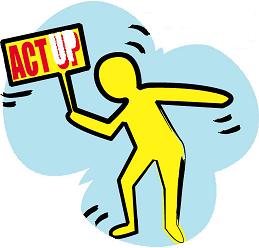 "The people who came to the first meeting of ACT UP included individuals from GMHC who had become totally disaffected by its unwillingness to do any political stuff. There were people from the PWA Coalition who wanted to get out on the streets," said Wolfe. At the end of the speech, Kramer asked "What are we going to do?' and "suddenly, a slight woman in the back stood up and shrieked, 'Act up! Fight back! Fight AIDS!'" recalled eyewitness Maer Roshan. "The entire crowd was on its feet. Next to me, a hollow-cheeked acquaintance struggled up from his wheelchair and joined the chorus, pumped a fist joyfully in the air. He was just 30, and two months later he was dead. ACT UP, however, lived on."
Kramer's speech and its aftermath had a galvanizing effect among a population of sick, dying, frightened, and dispirited people. A few days later, some 300 activists attended the first meeting of the newly founded "AIDS Network," soon to be renamed the AIDS Coalition to Unleash Power, but much more commonly known by the descriptive acronym ACT UP, and had by month's end organized its first action.
The flyer for that first action began: NO MORE BUSINESS AS USUAL! Come to Wall Street in front of Trinity Church at 7AM Tuesday March 24 for a MASSIVE AIDS DEMONSTRATION" to demand "immediate release by the Federal Food & Drug Administration of drugs that might help save our lives". It concluded: "President Reagan, nobody is in charge! AIDS IS THE BIGGEST KILLER IN NEW YORK CITY OF YOUNG MEN AND WOMEN. Tell your friends. Spread the word. Come protest together...AIDS IS EVERYBODY'S BUSINESS NOW." The sponsoring organization was identified as the AIDS Network, "an ad hoc and broad-based community of AIDS-related organizations and individuals."
More particularly, the flyer sketched out the types of goals that would become the mainstay of ACT UP. Much of the focus of the group, and of AIDS activism can be encapsulated in the oft-used slogan "Drugs into Bodies." The goal was to shake loose resources for the development of new drugs, to force them through a sluggish and unresponsive testing process, and to ensure affordable prices. Thus, the flyer called for: " immediate abolishment of cruel double-blind studies wherein some get the new drugs and some don't"; "immediate release of these drugs to everyone with AIDS"; and "immediate availability of these drugs at affordable prices." This compelling need for effectively and widely available medications was central to the ACT UP agenda, and would remain so.
Still, the flyer also included other broader imperatives concerning prevention activism ("immediate massive public education to stop the spread of AIDS") and protection of privacy and other rights ("immediate policy to prohibit discrimination in AIDS treatment, insurance, employment, housing"). And always, there was a call for greater leadership and attention ("immediate establishment of a coordinated, comprehensive, and compassionate national policy on AIDS"). Other issues that would become central to the group's focus include the specific needs and rights of women and ethnic/racial minorities, demands for needle-exchange programs and the treatment of drug addiction as a health rather than a criminal matter, and securing access to basic subsistence, especially housing.
The inaugural protest on Wall Street set up the confrontational tenor and tone that would become ACT UP's hallmark, as well as several important tactical and organizational precedents. That summer at the New York City Gay Pride March, ACT UP captured the imagination of many members of the community with an audacious float down Fifth Avenue. Circled with barbed wire, the float had people dressed in concentration camp clothing inside, while members outside were dressed in masks and military gear handed out flyers and selling ACT UP t-shirts. Subsequently, ACT UP/New York meetings would draw as many as 800 people, drawn to the organization's central goal of being a "diverse, non-partisan group united in anger and commitment to direct action to end the AIDS crisis." The meetings were also, to some, the trendy new place to see and be seen -- and perhaps to "get laid." ACT UP thus not only drew upon existing linkages, but quickly forged new ones in the heat of battle.
Soon, just as in the case of Stonewall, news radiated out from New York, the nation's largest city and its media capital. Then in October 1987, the nascent group had a prime opportunity for national exposure at the second National Lesbian and Gay March on Washington, which placed a heavy emphasis on AIDS and featured the unfolding of the full AIDS Memorial Quilt on the National Mall. ACT UP members distributed a leaflet to viewers of the Quilt loaded with the grief and anger that undergirded their activism: ""These people have died of a virus. But they have been killed by our government's neglect and inaction...Before this Quilt grows any larger, turn your grief into anger. TURN THE POWER OF THE QUILT INTO ACTION.
By early 1988, ACT UP chapters had begun to proliferate throughout the US. Over time, more than a hundred chapters formed at in such US cities as Boston, Los Angeles, Portland (Oregon), Seattle, Houston, and New Orleans as well as in such international sites as Sydney, London, Berlin, Amsterdam, Montreal and Paris. Some other groups, such as the the Toronto-based AIDS Action Now!, drew inspiration from the ACT UP model without formally assuming the name; other chapters on college campus and smaller cities also formed, although many were small and short-lived....
A Legacy of Accomplishment
ACT UP's activity occurred on many levels, ranging from "the floor" of raucous general meetings to the quieter work of editing videotape of demonstrations and compiling oral histories to the intensive study that made ACT UP members into "lay experts" in their own right. But the group will always be defined by and remembered for its spectacularly choreographed direct actions. Among the most prominent of these between 1987 and 1993 were:
A "No to Cosmo" picket of Cosmopolitan magazine by the ACT UP/NY Women's Caucus for downplaying the risk of HIV to heterosexual women, which later formed the basis for a documentary film;

*

An "alternative freshman orientation" by ACT UP/Boston for incoming students at Harvard Medical School urging them to "challenge the notion of scientists that subjects in research have no rights and may not actively participate in decisions about treatment";

*

A take-over of the U.S. headquarters of the transnational pharmaceutical giant Burroughs-Wellcome;

*

The shutting down of trading on the floor of the New York Stock Exchange, with members chained to the VIP balcony using foghorns and a banner to protest the pricing policies of Burroughs-Wellcome (which cut prices for the drug AZT by 20% four days later);

*

Street protests by ACT UP/Milwaukee after a seriously ill local man with AIDS was arrested for a traffic violation and kept for 48 in Racine County Jail, dying several days later;

*

A "die-in" on the road to President George H.W. Bush's vacation home in Kennebunkport, Maine, including the unscrolling of a fifty-foot banner outlining a plan to end the AIDS crisis;

*

Numerous actions organized by ACT UP/Atlanta against the Centers for Disease Control and Prevention (CDC) headquartered in that city and tasked with managing the nation's response to infectious disease;

*

The storming of the Republican National Convention in Houston by over 2000 protestors, including the burning of an effigy of George H.W. Bush and a chaotic clash with police;

*

A "Day of Desperation" that included the invasion of a CBS Evening News program while it was being broadcast, the delivery of coffins to various government officials, and the hanging of a banner over the arrivals board at New York's Grand Central Station reading "One AIDS Death Every Minute";

*

A march on the capitol building and governor's mansion in San Juan, Puerto Rico to protest lack of treatment for PWAs and failures in prevention efforts;

*

Protests at the Centers for Disease Control and Prevention (CDC) and the National Institute of Health (NIH) to call for the expansion of the list of AIDS-defining illnesses to include conditions more common among women and people of color and for more inclusion in clinical trials for these populations;

*

A highly controversial "Stop the Church" protest of more than 4500 at St. Patrick's Cathedral against Catholic opposition to condom distribution and safer sex education, during which several demonstrators entered the cathedral itself and one trampled on a communion wafer; and

*

Several "political funerals" of people who had died of AIDS, including an "Ashes Action" during which cremated remains were scattered on the lawn of the White House.
Taken as a whole, these direct actions were defined by the belief that if silence equaled death, then it also followed that action equaled life -- the preservation and enhancement of which was the fundamental goal of the AIDS treatment activism of the late 1980s and early 1990s. In all, the lists of accomplishments by ACT UP and its allies during their heyday between 1987 and 1993 was impressive, including the following key accomplishments:
Widespread publication in scientific journals and presentations at scientific conferences, which "created new pathways for the dissemination of medical information" and pressure leading to faster release of findings from prestigious journals to the press;

*

Influence over entrenched practices in drug trials, including which studies would be funded, the number and demographic diversity of those enrolled in drug trials, how soon new drugs would be become available through such mechanisms as expanded access and accelerated approval, and how quickly drugs would move through the approval process;

*

Securing the use of clinical markers such as CD4 cell counts as important prognostic tools, and to change the definition of AIDS itself to be based not only on the presence of particular illnesses, but also based on low CD4 cell counts;

*

Shifting the balance of power in the doctor-patient relationship by encouraging "health consumers" to be well informed and to challenge their physicians advice, in the process inspiring other groups such as people with breast cancer, Alzheimer's disease, chronic fatigue syndrome, and other conditions.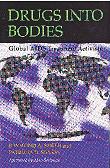 ACT UP began to go into decline as an organization in the mid-1990s, but its influence lives on in many areas. Former members and others influenced by the legacy of AIDS treatment activism remain in leading positions in AIDS service organizations, political groups, professional organizations, and many other venues today. Since the year 2000, AIDS treatment activism has also found a new focus in the challenge of providing access to antiretroviral drugs in the developing world. The growth and birth of the global AIDS treatment activist movement is the focus of the remainder of the book Drugs Into Bodies, from which this article is excerpted.