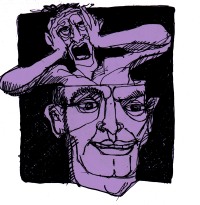 A SPECIAL NOTE TO DASIS CLIENTS: If you have been denied same-day emergency housing or are getting continuous one-day placements, please contact Emmaia Gelman at the Office of Council Member Christine Quinn at 212-768-4344.
Federal Judge Sterling Johnson Jr. ruled on September 19, 2000 that the New York City Division of AIDS Services and Income Support (DASIS) violated the Americans with Disabilities Act (ADA) and provided grossly inadequate service to people living with HIV/AIDS. Placing the agency under federal oversight for three years, Johnson stated that DASIS had "chronically and systematically" denied clients access to emergency housing, rent assistance, food stamps and Medicaid, among other services. The ruling resulted from a class action lawsuit brought on behalf of DASIS clients by Housing Works, an AIDS advocacy group.
In a front-page story, the New York Times wrote that "Under Judge Johnson's ruling, which takes effect immediately, people with complaints will be able to take them to the federal magistrate judge appointed to monitor the agency, Cheryl L. Pollack, who has been managing the case by overseeing the exchange of documents and other evidence. Judge Pollack will not monitor day-to-day activities or policies. After reviewing complaints, she may recommend penalties."
A large portion of the ruling consisted of harrowing recountings of repeated neglect by and incompetence on the part of DASIS. Reprinted below is the case study of Henry Bradley, whose frustrating tale of being trapped in the bureaucracy underscores the significance of the judge's ruling and may help to spur increased advocacy on behalf of DASIS clients.
Advertisement
Nature of the Case
Plaintiffs commenced this action against defendants for failure to provide meaningful and equal access to public benefits and services as required by the Americans with Disabilities Act and the Rehabilitation Act, and for failure to comply with numerous federal and state laws, including the Social Security Act, the Medicaid Act, the New York Social Services Law, and various regulations under these acts. . . .
The Division of AIDS Services and Income Support ("DASIS"), a division of the New York City Human Resources Administration ("HRA"), is the means for indigent individuals living with AIDS or clinical/symptomatic HIV to access critical subsistence benefits and services offered by City and State defendants. Rather than requiring persons with AIDS or clinical/symptomatic HIV illness to access the many programs administered by HRA on their own, DASIS case managers are responsible for assisting clients in applying for and maintaining public assistance, Medicaid, Food Stamps, housing, Social Security benefits, and other benefits and services. DASIS was known as the Division of AIDS Services ("DAS") until it was consolidated with HRA's Income Support division in 1997. . . .
Witness at Trial -- Henry Bradley
Henry Bradley is a fifty-one year old man who has been disabled with AIDS since 1983. As a result of his disability, he suffers from symptoms including numbness in his extremities, fungal infections that cause his teeth and nails to fall out, and severe rashes. To control the disease, Mr. Bradley currently follows a medication regimen that requires taking fifty-one different tablets, plus liquid supplements, daily. Mr. Bradley experiences certain side effects from the medication, including loss of bowel control, blurred vision, and occasional loss of short-term memory. While a DASIS client, Mr. Bradley has slept poorly, suffering from chills and sweats during the night, and he has lost over thirty pounds.
In 1993 and 1994, Mr. Bradley resided at 775 Riverside Drive. After initially funding Mr. Bradley's housing DASIS closed his case without notice in February 1994. Mr. Bradley sought a conference with DASIS, but was refused and instead had to file for fair hearing. The fair hearing decision in his favor ordered DASIS to reopen the case, pay the benefits due retroactively, and to notify Mr. Bradley about any further decisions.
Despite the fair hearing decision, DASIS did not pay the rent arrears and Mr. Bradley lost his apartment. During this time, Mr. Bradley's Medicaid was not active, and he was unable to maintain his medication regimen.
In November 1994, DASIS did pay the overdue benefits to Mr. Bradley. However, DASIS then immediately closed his case again without notice. During this time, DASIS knew where to reach Mr. Bradley.
From November 1994 to April 1995, Mr. Bradley was without shelter allowance, cash assistance, food stamps, or medical assistance. During this time without public benefits, Mr. Bradley relied primarily on church charity in order to live. Again he was unable to maintain his medication regimen for this time period, and his health deteriorated from the constant worry about day-to-day survival.
Each time Mr. Bradley won a fair hearing decision, DASIS employees would direct Mr. Bradley to take his complaints to a noncompliance center to file a complaint. Mr. Bradley was forced to wait upon arrival and would eventually receive a computer printout that would describe what should be done to achieve DASIS compliance. Then, he would be instructed by the staff to take the printout to the liaison office and to await further contact. This further contact never occurred. Mr. Bradley would do this once every twenty or thirty days with no result.
Although Mr. Bradley sought DASIS' assistance in securing a permanent apartment, no help was forthcoming. When he independently found an apartment, he brought the lease to his case manager at DASIS shortly before mid-August 1995; Mr. Bradley understood that his application would be processed. Instead, his case was closed for a third time, without notice, on August 14, 1995. Mr. Bradley did not learn of this closure until he discovered that he lost the apartment because DASIS had not processed the application.
Mr. Bradley again contacted more than twenty people at DASIS in an attempt to have a conference and avoid the delays caused by seeking a fair hearing and then seeking to force compliance with the decisions; DASIS refused him every time without explanation. From August 1995 to July 1996, Mr. Bradley did not receive any benefits. Mr. Bradley survived by depending on different charitable organizations and churches. His Medicaid was affected by the case closing and he was not able to follow his medication regime for over two years. As a result, his health deteriorated, affecting his vision, and multiplying his regimen from three tablets per day to seventeen tablets three times per day.
Mr. Bradley sought a fair hearing and received a favorable determination in July 1996. DASIS was ordered to restore his benefits retroactively, reversing the discontinuance of his medical assistance benefits and food stamps. However, in September 1996 DASIS complied with the decision for only one day and then closed the case next day for a fourth time without notice to Mr. Bradley.
Mr. Bradley did not know why his case was closed yet again. In questioning different people at DASIS, he received different answers regarding his case status. When he sought help from the noncompliance unit, he received the same chain of instruction as before: receive a computer printout from the noncompliance unit, deliver it to the liaison unit and await contact. As before, that contact never came.
Mr. Bradley's complaints to the noncompliance unit in Albany did not resolve the issue. Mr. Bradley did not seek another fair hearing in 1996 or 1997 because DASIS employees told him that it was unnecessary and useless to seek a new fair hearing merely to enforce the original decision.
In 1996, DASIS approved rental assistance for an apartment for Mr. Bradley but failed to make payments after he moved into the apartment. As a result, Mr. Bradley was forced to pay the rent out of his social security payments, and to get by otherwise with almost no income. Finally in April 1998, Mr. Bradley received notice from DASIS that they would comply with the 1996 fair hearing order and repay part of the back rent that had accrued. Defendants were compelled to reimburse Mr. Bradley $7,132.00 in public assistance benefits that defendants wrongfully withheld during the period, almost three years of welfare benefits. However, DASIS did not repay over four thousand dollars in rent that Mr. Bradley paid out of his SSI payments.
The same April 1998 letter from the noncompliance unit stated that Mr. Bradley would receive the food stamps due from August 1996 until March 1998. During this time without food stamps, Mr. Bradley was forced to go from church to church in search of food. However, even after April 1998, Mr. Bradley did not receive his food stamps consistently.
In 1998, Mr. Bradley's DASIS case was closed yet again and he was transferred to regular public assistance. He did not know that his new case manager, Ms. Davis, was not a DASIS employee until he called her. When he responded in person to a letter setting an appointment with Ms. Davis, she told him through a phone bank that she never sent the notice and that she did not handle DASIS clients.
Before Mr. Bradley was allowed back to DASIS, he received another letter from a Mark Limerick of DASIS stating that, in order to become a client he had to resubmit documents he had already submitted to DASIS. Mr. Limerick arranged to meet Mr. Bradley at his home to get the paperwork but failed to show up for the appointment. Mr. Bradley then went to DASIS' office in person and resubmitted the documents. Although Mr. Limerick told Mr. Bradley that the transfer back to DASIS would take a week, Mr. Bradley was not transferred back for three to four weeks.
In 1998, DASIS sent Mr. Bradley notice of an award of food stamps for the month of September only. The same day, Mr. Bradley received a letter stating that DASIS intended to terminate his public assistance on September 11, 1998, and to reduce his food stamps to only ten dollars per month. No one at DASIS could explain to Mr. Bradley why the notices were sent.
In response, Mr. Bradley requested a fair hearing. On September 8th, 1998, the hearing officer reversed DASIS' computation of benefits and directed DASIS to restore lost public assistance and food stamp benefits retroactive to August 1996. Despite the fair hearing decision, DASIS did not restore the lost housing benefits, and has not paid for the lost benefits since then. Nor did DASIS pay a nutrition and transportation allowance following this decision.
Mr. Bradley then received a notice informing him that DASIS intended to close his public assistance case yet again on September 15, 1998. No one at DASIS could explain what the numerical notation meant.
Mr. Bradley first sought to gain compliance with the 1998 fair hearing decision by following instructions to contact the noncompliance unit and take their printouts to the liaison office, where he was told that he would be contacted. Mr. Bradley was never contacted. After he contacted the State compliance unit, a director at that unit told him that he would be contacted when compliance was achieved. Mr. Bradley was never again contacted about compliance with the fair hearing, and the retroactive benefits were never paid.
DASIS' own records noted that in May 1998 Mr. Bradley's case was open and "in fine shape," but then closed as of October 1998. This notation added that sufficient income to meet needs should not have caused the closure, since Mr. Bradley's income had not changed. The discrepancy was not explained.
In 1999, Mr. Bradley brought in a lease with a request for moving expenses, and a supervisor at DASIS accompanied him to view the apartment. However, a few weeks later, in May 1999, Mr. Bradley's case was closed without notice for a fifth time. Again Mr. Bradley sought conferences that were refused.
Mr. Bradley had informed DASIS of his new address and had received correspondence from DASIS at the new apartment. In fact, DASIS had approved the apartment and was paying the rent for the apartment directly to the new address. Nonetheless, in August 1999, DASIS erroneously mailed a letter to Mr. Bradley's prior address scheduling a face-to-face appointment for September 1, 1999. Mr. Bradley only learned of the appointment in a phone call with DASIS when he learned that his case had been closed for failure to attend the appointment.
In November 1999, Mr. Bradley reached an agreement with DASIS to retire alleged utility arrears from the apartment that DASIS had required him to move out of in 1994. Mr. Bradley followed the required steps and secured DASIS' agreement and approval to pay the arrears in November 1999. DASIS failed to pay the arrears, however, and Mr. Bradley's utilities were terminated suddenly and without notice in January 2000. The electricity cut-off spoiled the refrigeration of his medicines and liquid supplements.
This year (2000), Mr. Bradley was again forced to seek a fair hearing when DASIS issued a notice of intent to reduce his benefits by recoupment of half of the money being paid in rent. Mr. Bradley prevailed again; the order reversed the recoupment and directed DASIS to continue benefits.
On March 3, 2000, DASIS again erroneously mailed a letter to Mr. Bradley's old address requiring Mr. Bradley to report for recertification. DASIS had mailed the envelope to his old Manhattan address, yet the notice inside listed his correct new address in Brooklyn. Mr. Bradley only learned of this letter after he contacted DASIS in late March 2000. Despite knowing Mr. Bradley's correct address, despite paying rent on the current address, and despite the fact that Mr. Bradley corrected this same mistake in 1999, this was the second time DASIS mailed a notice critical to Mr. Bradley's continued receipt of benefits to the wrong address. Mr. Bradley's case was closed as a result of the mistake and yet again had to be reopened.
In sum, because DASIS' failed to properly assist Mr. Bradley, he was deprived of critical subsistence benefits, to which he was fully entitled, for years. As a result of DASIS' unwillingness or inability to correct his case, Mr. Bradley was repeatedly unable to access his Medicaid benefits, at one point for approximately two years. Without Medicaid, he was unable to take his medication, causing his toenails, fingernails, and even his teeth to fall out. DASIS failed to make any rent payments on behalf of Mr. Bradley for almost two years. During this time, Mr. Bradley was unfairly compelled to pay nearly three-quarters of his monthly SSI income toward rent, leaving him little money on which to live and forcing him to go to soup kitchens merely to survive.
Mr. Bradley's right to these benefits was unequivocally established in fair hearing proceedings, which DASIS repeatedly chose to ignore.
DASIS' repeated failures continued virtually to the date of trial. In failing to register the correct address for Mr. Bradley in 1999, DASIS erroneously mailed him a recertification notice at his old address, and then cut off his much-needed public benefits. After Mr. Bradley corrected the Agency's error, moreover, DASIS repeated the mistake in 2000, although it appears that DASIS had Mr. Bradley's correct address all along; that DASIS was, in fact, simultaneously mailing rent checks to Mr. Bradley's correct address; and that DASIS even entered the correct address on the notice contained in an envelope mailed to the incorrect address. These were subsistence benefits upon which Mr. Bradley depended for his maintenance. Mr. Bradley testified that he was forced "to go to different churches and sit around the street and wait for people to come with bags so that you could get something to eat because I didn't know what I was going to do."