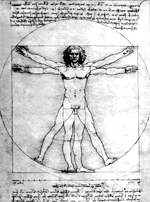 At the 39th Interscience Conference on Antimicrobial Agents and Chemotherapy, held in San Francisco in September, more than 16,000 physicians, research scientists, other healthcare professionals, and people with HIV/AIDS gathered to hear the latest developments in the prevention, treatment, and control of infectious disease. The emphasis was on new antiretroviral agents, improved treatment regimens, and methods of enhancing immune response in HIV-infected persons. Here are some of the highlights.
Fusion Inhibitor Regimens Highly Promising in Heavily Pretreated Patients
Early results demonstrate that T-20 (Trimeris/Roche), a member of a new class of antiretroviral agents known as fusion inhibitors, when given in combination with oral antiretrovirals, provides a durable and clinically significant suppression of HIV in the blood of patients with extensive prior antiretroviral treatment, according to Dr. Jay Lalezari of San Francisco's Quest Clinical Research.
"There is an urgent unmet need for new treatment options that are effective in the ever-growing number of HIV-infected patients who have cycled through available drugs," declared Dr. Lalezari. "The study results are exciting because the response rates exceeded what is normally observed in this advanced and heavily pretreated patient population."
Advertisement
Fusion inhibitors have a completely different mechanism of action from that of currently approved antiretroviral agents. This new type of drug attacks and blocks the HIV virus before it enters the host cell and therefore has the potential to combat viral strains that have become resistant to standard treatment.
In a Phase II clinical trial, 55 evaluable HIV1-positive adults received 50 mg of T-20 twice daily via subcutaneous injection in combination with four oral antiretroviral agents. Combinations were individualized to each patient and were chosen based on genotypic analysis evaluating patients' resistance to antiretroviral drugs. The median baseline viral load was 4.9 log10 copies/ml and the median CD4 count was 70 cells/mm3.
At sixteen weeks, Dr. Lalezari noted, 33 of 55 heavily pretreated patients (60%) who were given T-20 in combination with oral antiretroviral agents responded with a clinically significant reduction of plasma viral loads greater than 1.0 log10 below baseline and/or less than the level of quantification of 400 copies/ml. In addition, twenty of 55 patients (36%) had HIV RNA levels less than 400 copies/ml. The average decrease in viral load for all patients was greater than ninety percent over the sixteen-week period. [Editor's note: T-20 and another infusion inhibitor, T-1249, were discussed in the "Simply Medical" column in November's Body Positive.]
First-Line PI-Sparing Regimens Comparable to PI Combination
Preliminary 48-week data from the Atlantic Study, the first trial to compare directly the effects of three different available classes of AIDS drugs within combination regimens, demonstrated that while each of the triple combinations had a different mechanism of action, all had equally potent and sustained activity in HIV-infected patients who had not previously received treatment. In the study, either the non-nucleoside reverse transcriptase inhibitor (NNRTI) nevirapine (Viramune®, Boehringer Ingelheim), the nucleoside reverse transcriptase inhibitor (NRTI) lamivudine (3TC; Epivir®, Glaxo Wellcome), or the protease inhibitor (PI) indinavir (Crixivan®, Merck) was added to a two-NNRTI base of stavudine (d4T; Zerit®, Bristol-Myers Squibb) and didanosine (ddI; Videx®, Bristol-Myers Squibb). These findings are important, says Dr. Robert Murphy, Professor of Medicine at Northwestern University Medical School in Chicago, because they show that there are other options that can provide similar antiviral activity for patients who cannot tolerate protease inhibitors.
In a randomized, multicenter, open-label study, 298 antiretroviral-naive, HIV-infected patients were randomly assigned to one of three potential therapies: d4T/ddI/3TC, d4T/ddI/nevirapine, or d4T/ddI/indinavir. The drugs d4T, 3TC, and indinavir were given at standard daily doses, while ddI (400 mg) and nevirapine (400 mg) were given once daily.
At baseline, the three groups were comparable with respect to gender, risk factor for HIV infection, disease stage, median CD4 cell count (447 cells/mm3) and median HIV1 RNA (4.36 log10). At week 48, the median increase in CD4 cell counts was approximately 150 cells/mm3, The proportion of patients with a plasma viral load less than fifty copies/ml was ninety percent (81 of 99) for d4T/ddI/indinavir, 82 percent (71 of 93) for d4T/ ddI/nevirapine, and 78 percent (66 of 89) for d4T/ddI/3TC.
In a subgroup analysis of 45 patients with high levels of HIV RNA, patients with a baseline HIV RNA greater than 51,286 copies/ml treated with d4T/ddI/3TC were more likely to have viral loads greater than fifty copies/ml compared to the other treatment groups. In contrast, the nevirapine- and indinavir-based combinations offered greater benefit to patients with high baseline levels of HIV RNA.
All three combinations were safe and proved to be well-tolerated. As it is important to establish the long-term efficacy and safety of these three regimens, each patient will be followed for 144 weeks.
Nelfinavir-Based Combination Valuable Long-Term in HIV-Infected Women
A dual protease inhibitor, quadruple therapy regimen of nelfinavir (Viracept®, Agouron), saquinavir (Invirase®, Roche), stavudine (d4T; Zerit®, Bristol-Myers Squibb), and lamivudine (3TC; Epivir®, Glaxo Wellcome) has been shown to be well-tolerated and demonstrated durable potent antiretroviral activity over a 48-week period when the protease inhibitors were administered either twice or three times a day, according to Dr. Kathleen E. Squires, Associate Professor of Medicine, Division of Infectious Diseases, University of Alabama at Birmingham.
Initially, 64 HIV-infected women, naive to d4T, 3TC, and protease inhibitors and with baseline plasma HIV RNA levels greater than 10,000 copies/ml, were enrolled in a year-long, randomized, open-label, multicenter trial known as the Women First Study. The women were randomly assigned to either twice-daily nelfinavir 1250 mg plus saquinavir 1000 mg or three-times-daily nelfinavir 750 mg plus saquinavir 750 mg, with both groups receiving standard doses of d4T and 3TC.
To date, 32 women (seventeen in the twice-daily arm and fifteen in the three-times-daily arm) have been treated for 48 weeks or more and are considered evaluable. The twice-daily and three-times-daily arms had 82 percent and 67 percent of women with HIV RNA levels less than fifty copies/ml and median RNA decreases from baseline of 3.0 and 2.6 log10, using ultrasensitive assay. Median CD4 cell count increases were 182 cells/FL in the women treated twice daily and 170 cells/FL in those treated three times daily. Women with no prior antiretroviral therapy responded significantly faster to nelfinavir-plus-saquinavir therapy than did patients with a history of prior antiretroviral therapy, but once a response of less than fifty HIV RNA copies/ml was achieved, a high proportion of women could be expected to have a durable response over a long period.
BID Saquinavir Regimen As Effective As TID Approach
Preliminary results from one of the largest studies of its kind point out that, in HIV-infected persons, whether antiretroviral naive or nucleoside analog experienced, twice-daily (BID) dosing of saquinavir soft-gel capsules (Fortovase®, Hoffman-LaRoche), with or without nelfinavir (Viracept®, Agouron), provides benefit comparable to that of a three-times-daily (TID) dosing regimen, reports Dr. Calvin Cohen of the Community Research Initiative in Brookline, Massachusetts. Data from both on-treatment and intent-to-treat analyses showed that BID regimens containing saquinavir or saquinavir plus nelfinavir offered potent HIV suppression, tolerability, and safety, with results suggesting that the BID regimens demonstrate durability up to 48 weeks.
To reach these conclusions, 840 HIV-infected persons, both antiretroviral naive and nucleoside analog experienced, were randomized to saquinavir 1200 mg TID or saquinavir 1600 BID, each in combination with two nucleoside analogs, or saquinavir 1200 mg BID plus nelfinavir 1250 mg BID and one nucleoside analog of choice. Study duration is 48 weeks.
The preliminary 24-week data from on-treatment analysis show that 75 percent of the patients in the saquinavir BID group, with or without nelfinavir, had viral loads below the level of quantification (BLQ<400 copies/FL), compared with 80 percent in the saquinavir TID group. In addition, CD4 cell increases were comparable in the two treatment groups. Additional data from a subcohort on-treatment analysis at 48 weeks show that 79 percent of individuals in the saquinavir BID group (n=123) had viral loads below the level of quantification, versus 75 percent of those in the saquinavir TID group (n=130). Using an ultrasensitive assay (BLQ<50 copies/FL), 64 percent of both treatment groups had viral loads below the level of quantification.
In a related study, findings from a thirteen-day, open-label, randomized parallel group, pharmacokinetic study were reported by Michael Saag, M.D., Director of the AIDS Outpatient Clinic of the University of Alabama at Birmingham. The study found that a once-daily dose of saquinavir (1600 mg) in combination with a mini-dose of ritonavir (100 mg once daily) significantly increased the blood level of saquinavir in 31 healthy volunteers above the level believed to achieve antiviral control over a 24-hour period.
"This study is an exciting first step in evaluating a simple once-daily combination of saquinavir plus a mini-dose of ritonavir as a potential first-line treatment option for HIV infections," Dr. Saag asserted. "If proven effective in further studies, a once-daily saquinavir regimen might simplify the treatment schedule and reduce the number of anti-HIV pills a patient must take, while maintaining high drug concentrations in patients' blood."
Early Treatment with Abacavir plus Amprenavir Rapidly Normalizes Immune Response
Combination therapy with amprenavir (AgeneraseTM, Glaxo Wellcome) and abacavir (Ziagen®, Glaxo Wellcome) may have a major role in helping the recovery of the immune systems of people with chronic HIV infection, according to Dr. G.P. Rizzardi of the Laboratory of AIDS Immunopathogenesis at University Hospital in Lausanne, Switzerland. Dr. Rizzardi reports that the new therapy may not only suppress HIV replication when begun in the early stage of infection but, more importantly, may produce a rapid normalization of CD4 cells and CD4 percentages in lymph nodes similar to what is seen in HIV-negative adults.
In this new phase II study, 41 HIV-infected patients with CD4 cell counts greater than 400 cells/Fl and no previous AIDS-defining event were treated with abacavir 300 mg orally twice a day and amprenavir 1200 mg orally twice a day for 72 weeks. Their results were compared with those of six untreated HIV-positive longterm nonprogressors and 49 healthy HIV-negative persons. Patients had a mean baseline CD4 cell count of 756, nonprogressors had 1,047, and HIV-negative persons had 976.
Over time, CD4 cell counts in patients receiving amprenavir and abacavir increased continually; by a mean of 134 cells/Fl at week 24, 160 cells/Fl at week 48, and 263 cells/Fl by week 72. The percentage of these cells in patients' lymph nodes increased from 37 percent at baseline to 53 percent at week 48 and remained at that level through the 72nd week.
In a comparison with treated HIV patients and HIV-negative individuals, the levels of CD4 cells in blood and lymph nodes at week 24, in blood, was 967 CD4 cells/Fl in HIV-negative people versus 878 CD4 cells/Fl in HIV-infected individuals, and, at week 48, in lymph nodes, was 59.1 percent CD4 cells in HIV-negative compared to 53 percent in HIV-infected subjects.
In an evaluation of the antiviral efficacy of the agenerase-plus-abacavir combination, analysis of changes over time of HIV RNA plasma levels showed a dramatic decrease of viremia, with levels of plasma viremia below fifty copies/ml in 88 percent and 87 percent respectively at 48 and 72 weeks. The median viral load decrease from baseline was 3.1 log10 copies/ml at week 48 and 3.5 log10 copies/ml at week 72.
Overall, the combination therapy was well-tolerated. Adverse events usually appeared and sometimes worsened during the first two weeks of therapy, then declined over time in frequency and intensity, being transient in nature.
Lawrence M. Prescott is a freelance medical writer and a frequent contributor to Body Positive. He was previously employed as an infectious disease specialist with the World Health Organization.
Back to the December 1999 Issue of Body Positive Magazine