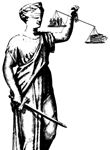 One role of government -- be it federal, state, or city -- is to ensure that the community does not unreasonably suffer an adverse impact from the choices made by individuals. And so it is appropriate that government sometimes step in to act in the best interest of society and to protect the public health.
When acting in the interest of the entire community, government must balance the needs of the larger group with the needs of the individuals who are the targets of the policy enacted. For those of us who believe that individual autonomy and dignity are vital to physical, emotional, and spiritual health, there is no inherent conflict between the need to respect an individual's integrity and the goal of implementing sound public health policy. There is often a fine line between implementing sound public health policy that maintains the integrity of the individual and creating policies that fail to respect this integrity.
It is also the role of government to create an environment in which each individual can thrive. Every person has the right to physical and emotional health, economic stability, and spiritual fulfillment. With regard to physical well-being, each of us is entitled to be informed about the array of choices we have in the way we maintain or regain our health. It is the government's responsibility to ensure that we can select those options that we as individuals determine make the most sense for us and for our families and friends.
About now you may be asking, "What does this have to do with living with HIV?" For some of our legislators, on the state level at least, individual needs are seen as at odds with public health needs. Enabling people to meet the challenges presented by life with HIV, and the stigma associated with a positive test result, are less important than crafting policies that "protect" the public health.
Advertisement
The result is a set of policies that require healthcare providers to inform new mothers about their newborns' positive test results without making fully accessible the range of services that can help them deal with the impact of this news on their lives; that mandate reporting the names of all individuals testing positive for HIV and tracing their contacts without mandating the protection of the individual's confidentiality or providing the services needed to address the very real potential for physical and other abuse once contacts are informed; that criminalize exposing someone to this virus even when tough laws that would punish deliberate transmission already exist.
The specifics of some of these policies are discussed in greater detail throughout this issue of Body Positive. They reflect a significant change in our society's perspective on how we should best address an epidemic that continues to ravage our communities. We have moved from a set of policies designed to promote public health by protecting individual integrity and facilitating choice (e.g., laws protecting the confidentiality of HIV-related information, the development of a range of settings in which someone may choose to have an HIV test) to policies that are more punitive in nature.
Many of the policies discussed in this issue spring either from the notion that people living with HIV have behaved badly, and so we must punish them, or from the belief that they don't know how to act in their own best interest and that of their community, and so we must tell them what to do. Rather than providing true leadership and really exploring creative ways to engage communities in prevention efforts, policymakers continue to opt for measures that are not only punitive but also of questionable public health value.
The test, as I see it, is whether these policies create an environment in which people can thrive. Do the policies protect the health of the community at large, while respecting the autonomy and integrity of the individuals who reside in that community? Do they foster shared values, and do they encourage people to act in the interest of their neighborhood, borough, county, or state? Do they give us information about our choices for behavior, tell us how and where to get the support we need to process that information, and enable us to choose wisely?
I think the answer is no. Policies that punish and stigmatize the individual do not satisfy these criteria for determining whether an exercise of governmental authority is legitimate and reasonable.
But this is not the end of the story. The issues that these policies seek to address are real, and they require the collective best thinking of people living with HIV and AIDS, along with that of service providers, legislators, and activists. Our failure to inject our perspective into the public debate, to be satisfied with the policies being generated, is like putting a Band-Aid on a stab wound. It may look nice on the outside, but it doesn't really deal with the problem.

Scott Cotenoff is the executive director of Body Positive, Inc.
Back to the January 1999 Issue of Body Positive Magazine.