By the early 1990s, it was evident that the incidence of HIV/AIDS among women was increasing at a rapid rate globally, disproportionately affecting women in the developing world and marginalized and poor women in the global North. It was clearly established that HIV/AIDS has gender-specific implications. Global contingencies have a significant impact on the regional and local experience of the pandemic. Yet at the global level, AIDS research, prevention and treatment targeting women were a marginal concern. Had the case been different, today women worldwide may have already seen the advances in combating the HIV/AIDS pandemic that are so urgent.
Recognizing the crucial need for women to organize and have a voice at international conferences and forums on HIV/AIDS, women from around the world formed the International AIDS Women's Caucus (IAWC), at the 8th International Conferences on AIDS, in 1992.
The IAWC is a caucus of the International AIDS Society (IAS). It has focused on networking at the regional level in Africa, Europe, Asia and the Pacific Islands, Latin America and the Caribbean, and North America, to prepare for international AIDS conferences. Women network regionally by mail, by fax, at conferences, and by Internet and e-mail, to share information and organize around regional, local and global HIV/AIDS issues.
Advertisement
At international conferences, where researchers and organizations from around the world convene, policy and research decisions on HIV/AIDS are significantly shaped.
The IAWC has fought to have women's issues placed on the agenda at international AIDS conferences. It has foregrounded the imperative to place scientific research and results within the reality of unequal gender relations. HIV/AIDS issues are integrally related to women's general predicament in society, to women's human rights, political and economic disempowerment, traditional and cultural practices, gender roles and sexuality.
Illustration by Carlos N. Molina
Pushing for Research Advances
The 1998 World AIDS Conference in Geneva had the title "Bridging the Gap." Officially, this referred to efforts to bridge the North-South divide. The IAWC organized a Satellite Meeting to voice the concerns of women from across the globe. For the IACW it was manifest that a chasm remained between the medical research and treatment agendas and the needs of women, the community and the developing world.
The under-representation of women in studies on the effects of medications and the death of clinical trials and longitudinal studies specifically for women led to serious questions about their relevance of scientific information for women (Hunter, 1999).
Discussion at the Satellite Meeting led to the formulation of three areas of concern that could be addressed by future conference organizers and presenters. These were: maternal-infant transmission and child-rearing; women's access to treatment and care; and women's sexuality.
Issues related to appropriate counseling and infant feeding were raised. Questions asked included: "Are women offered follow-up care during pregnancy and primary health beyond the birth of the child?", "What are the implications of wide-scale testing?" and "How can researchers justify unlinked testing of pregnant women?" (Hunter, 1999). Major issues arose around breastfeeding and the stigma women have to deal with if they choose not to breastfeed. Women demanded more information about AZT and the effects it has on women and their children, including its consequences for women who have multiple pregnancies.
Because women often do not have access to conventional treatment and care, there were questions raised as to why there are no trials on alternative treatment and care. The suspicion was voiced that pharmaceutical companies have an interest in restricting access to natural substances for pilot tests in order to control the development of patents over chemical formulations. As an African woman pointed out:
All of these new treatments -- the protease inhibitors -- mean very little to those of us who can't even access health care, let alone drugs that are expensive. Just tell us how we can support each other! (Hunter, 1999).
There were complaints that women's issues in relation to prevention were not being sufficiently addressed. The gender-specific social and biological vulnerability of women requires that prevention models meet their cultural and social needs. Female-controlled methods of prevention need research and development, within a cultural context.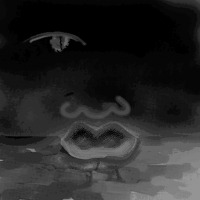 Illustration by Carlos N. Molina
Slow to Respond
One of the most significant global women's forums, the Beijing Conference in 1995, did not prioritize HIV/AIDS as a critical reproductive and sexual health and rights issue. Instead, when women and representatives of governments met to analyze the status of women and to propose recommendations to improve women's status worldwide, HIV/AIDS activists had to struggle to get AIDS issues on the agenda.
During the Beijing Conference, there was opposition to any discussion of gender or sexual health reform, with the assertion that it would promote homosexuality. Discussions also raised resistance to any definition of family that did not include the "nuclear family" of father, mother and children. These attitudes were a major barrier to a fruitful discussion on HIV/AIDS and women.
The Beijing Plan of Action and other women's human rights instruments have not effectively addressed the issues of women and HIV/AIDS, particularly in those countries where there are prejudices, ideologies and restrictions against addressing sexuality and sexual health problems.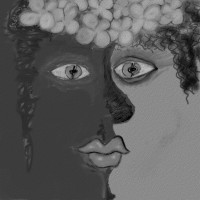 Illustration by Carlos N. Molina
The Global Context
Five years after Beijing, in June 2000, the United Nations (UN) General Assembly convened a special session "Women 2000: Gender Equality, Development and Peace for the Twenty-First Century" informally called Beijing+5, to report advances made and obstacles remaining since the 1995 Beijing Conference. The general consensus is that women's status related to HIV/AIDS has not improved worldwide.
1
Why? Globally, women, particularly in the developing world, are disproportionately infected and affected by the HIV/AIDS pandemic. Sub-Saharan Africa, Latin America and Asia, including India and Thailand, are among the regions with the most severe epidemics (Kimball, 1998). Poverty continues to increase, affecting particularly women and girls, who are the providers and caretakers of infected children and partners. Sexual abuse and rape, important causes of HIV/AIDS infection among adolescent girls, has increased and now affects girls at younger age worldwide (UNAIDS, 1999). In many countries of Latin America and the Caribbean, for example, the age of sexual abuse and rape predominates in girls younger than 10 years old. A follow-up study done by the Latin American and Caribbean Women's Health Network in five countries demonstrated that this has been happening in Nicaragua, Peru and Colombia (Bianco, 1998).
Globalization of the economies and the effects of economic transition and Structural Adjustment Policies developed since the 1990s have aggravated poverty. Women have been more affected due to unemployment in public and governmental sectors where many women previously worked as teachers and health and social services personnel. Education programs have suffered and fewer young people have the opportunity to obtain an education. There have also been program cuts in social, health and governmental community activities due to public services budget cuts, which have produced a scarcity of social services for poor people. The economic restructuring has led to a decrease in the resources and management capabilities of governments to address the needs of disadvantaged groups. The consequence of this has been the feminization of poverty and the increased economic inequality of men and women.
Poverty and unemployment have also increased migration from developing countries to wealthier countries, with resulting experiences of discrimination. A study done in the Dominican Republic among Haitian immigrants there has demonstrated how women are the most affected. They have a lack of health services and a lack of services for couples to help women survive domestic violence, economic dependence and other factors which subordinate women to men, increasing HIV/AIDS vulnerability.
Sexual abuse, rape, prostitution, and child/adolescent sex work as a family strategy to survive are some of the consequences (UNAIDS, 1999). In the year 2000 more families in developing countries survive due to sexual work of some of their members, particularly children and adolescents of both sexes and women. They are accepted by their families but discriminated against by the society. While for men working outside their communities sexual intercourse is accepted and tolerated as a natural behavior, for women the same behavior is cause of discrimination and risk of life.
Because of their unequal status and the socio-cultural censoring of women's sexuality, women are particularly vulnerable to discrimination, stigmatization, ostracism and scape-goating as a result of HIV/AIDS infections. In consequence, human rights violations against women have grown in number (Bianco, 1998). Again, as Beijing +5 has demonstrated, world leaders have failed to address these issues which have life threatening effects on women worldwide.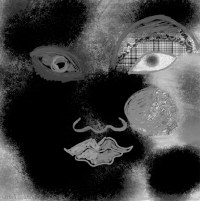 Illustration by Carlos N. Molina
Caucus at the Durban AIDS Conference
At the 13th International AIDS Conference (2000) the IAWC, with other women's action groups and individuals, held a pre-conference Satellite Meeting to begin organization around the priority concerns that are identified during the conference. The five major areas of focus identified for the conference were: gender and human rights, care-giving and support, treatment and health care access, prevention, and activism.
Care-giving and support: The AIDS pandemic has placed a major burden on the health care and social services in all countries, particularly in the developing world. Women and girls are being called on increasingly to carry the extra burden of nursing the sick. How can the gap between the need for care and available resources (medical doctors, other health care providers, hospital in-patient care, new drug treatments, and monies to pay for this care) be met?
Treatment and health care access: Access to adequate nutrition, clean water, and basic health care are among the major challenges in HIV prevention.There is little or no access to new treatments and multi-drug therapies for those living in developing countries. Clinical drug trials must take place increasingly in developing countries. There are ethical implications, such as how women can ensure that gender-specific results for women are included, that they are included in trials and that they know their rights as participants in trials.
Prevention: With limited or no access to health care, the critical issue for many women is how to prevent AIDS. At the World AIDS Conference in Geneva, many women questioned how women can gain power at international and local levels in order to begin women-centered discussion on sexuality and sexual rights. There is a need for women to share successful local HIV prevention strategies themselves and for their families.
For too long, prevention messages, with few exceptions, have focused exclusively on risk behaviors (such as unprotected sex and drug and alcohol abuse), as if they existed outside of any social context. Social constructions of gender and gender power relations, sexuality and human rights are risk elements that need to be considered in effective prevention strategy designs for heterosexual, bisexual and lesbian women.
Activism: Women need opportunities to set their own advocacy agenda and gain support for existing advocacy efforts, in all four areas discussed above.
Women around the world must organize to advance women's HIV concerns. These concerns are integrally related to women's human rights, gender roles, sexuality, as well as economic discrimination. We have always had to fight for our rights as women. At world AIDS conferences, we have had to fight for inclusion and visibility.
We have an opportunity to build on the work of women before us to strengthen an international network of activists for women's health and HIV issues, in order to save women's lives, and to improve the quality of their lives. Activism must lead to action on issues that pertain to our survival. We are setting the stage for a new wave of activism.
Footnote
In the aggregated report of Beijing+5 HIV/AIDS is specifically mentioned only in relation to women and health, and within this section HIV/AIDS as a particular issue only twice. Increased attention to Sexually Transmitted Diseases (STDs) and HIV infection among women and girls is listed under gains.

A clearer statement on gender relations in preventing HIV among women is included in the section on emerging issues. This suggests the pandemic is beginning to be viewed as a framework in which its prevention is linked directly to gender inequality.

The progression of the HIV/AIDS pandemic, especially in the developing world, has had a devastating impact on women. Gender equality is a prerequisite for its prevention. The virus is outstripping efforts to contain it and reversing hard-won gains of development ("Women 2000: Gender Equality, Development and Peace for the Twenty-first Century," 2000).

In many respects, the recognition accorded by the Beijing+5 review to HIV/AIDS as cause for concern for women worldwide may not be strong enough to send a signal to governments, and it may well be five years too late.
References
Bianco, M. (1998) "Double discrimination: Women with HIV/AIDS" in Raymond A. Smith (Ed.) Encyclopedia of AIDS: A Social, Political, Cultural, and Scientific Record of the HIV Epidemic, Chicago and London: Fitzroy Dearborn Publishers.
Hunter, J. (1999) "International AIDS Women's Caucus to fight for inclusion of women's issues at World AIDS Conference" in Voice of the Community, 9, 1, HIV Center for Clinical and Behavioral Studies, Columbia University.
Kimball, A.M. (1998) "Parallel Epidemics: AIDS in the Developed and Developing Worlds" in Raymond Smith (Ed.) Encyclopedia of AIDS: A Social, Political, Cultural, and Scientific Record of the HIV Epidemic, Chicago and London: Fitzroy Dearborn Publishers.
UNAIDS (1999) "Gender and HIV/AIDS: Taking Stock of Research and Programmes," Switzerland: UNAIDS.
Women 2000: Gender Equality Development and Peace for the Twenty-First Century (2000) "Status of the Outcome" May 25, http://www.un.org/womenwatch.
Mabel Bianco, M.D., M.P.H. is the Director and Coordinator of the Executive Unit on HIV/AIDS and STDs at the Ministry of Health of Argentina. Joyce Hunter, D.S.W. is a research scientist and Director of the Community Liaison Program at the HIV Center for Clinical and Behavioral Studies, Columbia University, New York and is the International AIDS Society's liaison to the Women's Caucus. This article is re-printed with permission from Agenda, a quarterly journal published since 1987 by a women's media project in South Africa.