A Personal Note From Michael Dentato
As many of you may know, my two-year tenure as Executive Director of Body Positive came to a close in June 2002. I was thrilled that my last major event as Executive Director was Garden Gala XV on June 8, which you can see from the photos below was a major success thanks to the dedication of volunteers, staff, our hosts Jerry Della Femina and Judy Licht, our M.C. Sam Champion, and, most of all, the more than 200 friends and donors who participated.
I have now relocated to Miami to pursue some new avenues and opportunities, but my journey will not take me far from my love for the agency and for each of you. It was an honor to have served as Executive Director and I will be remaining in close contact with BP's Board and Staff. BP has helped so many in the past fifteen years and there will be many more to help in the years ahead. So whenever you walk through BP's doors or read one of our publications, please always remember that "You Are Not Alone" -- whether you have been a long-time client or volunteer, whether this is your first time seeking services, or whether you just need a hug.
With Warmest Regards,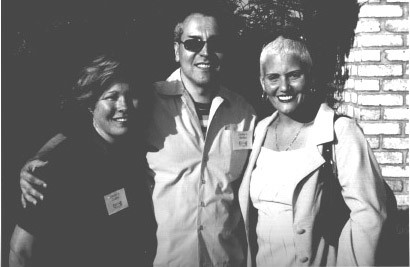 Advertisement