I was asked to do two budgets; one for keeping the same level of service -- no growth -- and another for cutting the budget by fifty percent.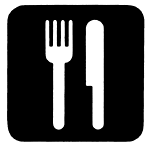 This article is adapted from Frank Abdale's keynote address to the Fifth Annual International AIDS Meals Providers Conference, held in San Francisco September 11-13, 1998. The conference was attended by more than 250 people from 86 meals programs for people with HIV/AIDS on four continents
.
When I first proposed this topic, "Keeping The Faith," I was thinking of a workshop. I pictured a small group of us sitting around in one of the conference rooms and talking about the challenges we face in staying committed to the work. I saw us sharing our concerns about the changes in AIDS and what those changes mean to us as service providers and as individuals.
When it was first suggested that this topic become the keynote address, I was very flattered. I thought, "I could do this, no problem." Then I thought, "Wow! Look at me! Keynote speaker -- pretty cool!" I think my cocky attitude may have tempted the gods.
Budgets and Bananas
As soon as I finished the conference call where I agreed to be the keynote speaker, I walked out of my office, into the dining room, where an irate client threw a banana at me. As it went whoooosh, right by my ear, I heard a little voice inside my head (or maybe it was the banana) saying "Keep the faith, baby."
Advertisement
Within a week of the flying banana incident, I received a memo reminding me to write my budget for the next fiscal year. I have to do this every year, of course, only this time I was asked to do two budgets: one keeping the same level of service -- no growth -- and another cutting the budget by fifty percent.
Then, a few days after that, someone repeated a comment, allegedly made by a member of our board, that we should definitely cut back on services because, after all, he'd seen some of those clients and "some of them had new sneakers and leather jackets. They can afford to buy food."
A week after this I learned that a foundation that had given us $150,000 every year for the past three years was not going to renew our grant.
And then, as if that wasn't enough, the heat wave happened. Day after day of relentless heat and humidity, bringing with it physical exhaustion, frayed nerves, short tempers, and a huge increase in client numbers -- we have air conditioning and a lot of our clients don't. Add to this a drop in the number of volunteers because it was summer and people started taking vacations, and you get the picture. I was beginning to feel pretty disheartened.
Hellos . . . and Other Greetings
But I still had my favorite part of my job, which is walking around the dining room every day at each seating, stopping at every table, making eye contact with each person, and saying, "Hi. How are you? How's everything?" Just checking in with everyone. What I'm really doing, which I don't tell anybody, is allowing the God in me to acknowledge the God in them. And I get a tremendous amount of sustenance from people's responses.
But with the heat it was, "Chicken again?" "This soup is too salty," and "don't you know how to cook anything but codfish?" On and on -- everybody had a complaint. And I thought, The hell with this! I'm going to go hide in my office and wait for fall, and as soon as I can get it together I'm going to call the conference people and tell them that I made a huge mistake. Just as soon as I update my resume.
Then I came to one client -- a very sweet guy, but I was tired so I just gave him a big "Hi, darlin'" as I passed. But he called me over, reached into his bag and handed me a beautiful hand-knitted woolen scarf. He said, "I made this for you. I just want you to know how much it means to me to come here every day and to see your smile and to eat your wonderful food." I said, "Thank you" and gave him a hug and then ran into my office to cry.
As I sat there, I pictured him sitting in an un-airconditioned room in an SRO knitting woolen scarves in 100° heat and wondered, "How can he do this?" But that experience finally gave me a place to start this talk. I realized that whatever challenges I might be facing, they were relatively small compared with his, and that if he could stay sweet and carry on with love and gratitude in his heart then so could I. So can we.
So when you're tired or depressed or feeling like you're up against the wall, I encourage you to get out of the office, get out of the kitchen, get off the truck, and go see some clients. Talk to them, listen to them, and be reminded what this work is really all about. It is about bringing love and compassion and dignity into other people's lives. What that looks like or how it happens is secondary.
Yesterday, Today, and Tomorrow
When we first started in this work, a lot of us didn't really know what we were doing. We were mavericks, so new at feeding people and raising money that we didn't know there were rules about how to do it. And somehow in our innocence, our compassion and our drive and the dire necessity of those around us made us creative and effective and successful.
We didn't have major donors and strategic plans. We didn't own real estate and truck fleets and all the other stuff that we have acquired along the way. All we had was a passionate conviction that no one who was living with AIDS should go hungry.
So when people start to talk about donor fatigue, I try to remember those days when there were no donors, when we didn't have friends like Philip Morris and Ryan White. And I remember that money did not forge our commitment -- our commitment brought the money.
And when people talk about AIDS apathy, I try to remember those days when so many people thought that AIDS was the judgment of a wrathful God, or that you could catch AIDS from a kiss on the cheek or by simply holding someone's hand. But we still did the work. It was our commitment to continue -- no matter what level of ignorance we might encounter -- that finally drew supporters and began to change the world's perception of AIDS. Now there are still some people out there who think AIDS is the wrath of God -- but not as many -- and there are a lot of people out there today who because of treatment advances confuse hope with victory and think that AIDS is over. But I remind myself that it is not public opinion that shapes our commitment -- it is our commitment that shapes public opinion.
Another thing you hear a lot of today is that people with AIDS have special rights. People with AIDS do not have special rights. What they have is a level of service and a level of respect that everyone deserves. And I think the reason for this is that when we first started doing this work the people who were dying were the people we loved. They were our lovers, our dearest friends, our very own brothers and sisters and children. And because we loved them, nothing was too good for them -- nothing. And when others came along -- friends of friends, acquaintances, strangers -- we welcomed them and we fed them as if they too were our loved ones. And out of that love we created a standard of care and a system of service delivery unsurpassed anywhere in the world.
Today when I look at someone and I see that the skin is a different color, or the gender is different, or the social, economic, or cultural background is different, I try to see the face of someone who went before -- a friend perhaps, or a lover who died of malnutrition or gay cancer, before Bactrim, before AZT, before protease inhibitors, before nutrition intervention. I look into that stranger's face and I try to see someone I love. I try to see the child of God who resides within, and I hope that by staying committed to the work today I am keeping faith with all those who have gone before, and keeping faith too with my belief that the quality of our lives is not determined by our circumstances. That even in the poorest of conditions, with the most meager of resources, in the face of the most terrible illness, we can still create an experience of love and comfort, warmth and peace.
And I think, What if the worst were to happen? What if we lost all our funding and we were back to where we started? What would we do?
We'd probably just start all over. There would still be a hungry neighbor to feed, or a friend whose hand needed holding, and we would still have a tradition of giving in a way that reflects the highest and the best in ourselves and acknowledges that in others. And in time others would join us in the work, just as they have before, because people need to give of themselves. We don't just feed people; we make it possible for countless others to experience that special joy that comes from selfless giving.
And then I think, What if the best were to happen? What if they found a cure for AIDS? What would we do then? Maybe we would close our doors and move on to another kind of life, or maybe we would turn our resources and our experience and our talent for giving to other people who live with hunger in the midst of plenty. There will always be hungry people to feed. And who better to do it than us? People who show the world every day, day after day, year after year, that love and compassion and dignity can take the form of food, that giving is receiving, and that no matter what happens around us, we can still move forward with intelligence, commitment, creativity, determination, and love.
And that's what keeps me going. That and doing things like this -- being at this conference, being in a room with people like you. I look around and everywhere I see intelligent faces, brilliant minds, sweet smiles, and loving hearts all committed to the same work. And I am proud to be in your company. I bet there is not a single problem any one of us has today that someone else in this room doesn't have the solution for.
Keeping the Faith
I also want to say a word about how important it is to take care of ourselves. I have a little test for myself that never fails to let me see how I'm doing. One of the games we play at GMHC is called Steal the Dessert. It's very popular. When clients come through the food line they are allowed one piece of cake and one piece of fruit apiece. Every day lots of people try to steal an extra piece of cake. And, unless it's abusive, I turn a blind eye, because I figure if that's what they want . . . then let them eat cake. And I know that when I am feeling okay, when I'm centered and calm, it doesn't bother me. I also know that when it irritates the hell out of me and I start playing policeman, something is wrong with me -- not with them -- and it's time to check in, find out what's wrong, and take care of myself.
Sometimes this means dosing myself with mayonnaise or chocolate or both. But if I can manage to take a deep breath or two, I remember that eating well and getting enough sleep, combined with some exercise, some yoga, and a little prayer, is all I really need to stay on track. So I encourage you to take care of yourself, to find whatever it is that feeds your mind, your body, your heart, and your soul, and to make a little room for it every day. We owe it to ourselves, to the people we serve, and to the people we work with to stay strong and healthy, centered and calm.
We get so caught up in taking care of others that we often forget to take care of ourselves. We also forget, especially when we get tired or feel overwhelmed, how powerful we are, how powerful and creative and inventive we can be. There is a quote from Marianne Williamson, a writer and the founder of Project Angel Food in Los Angeles (see below). As you hear it, let yourself take it in, and know that it is true. The part that speaks most strongly to me is the line "Your playing small does not serve the world." When fear shows up -- especially fear about money -- we tend to shrink within ourselves. We start getting smaller and we start directing our incredibly powerful energies toward how to say "No" rather than toward how to say "Yes."
But remember that we have come a long way from the beginning. We have accomplished great things and performed many miracles along that way. We still do. We do it every day. And we do it by playing big. We have never played small, and now is not the time to begin. Now is the time to keep the faith.

Frank Abdale has been helping to feed people with AIDS for nearly ten years, at God's Love We Deliver, Friends In Deed, and Gay Men's Health Crisis. The author of Community-Based Nutrition Support for People Living with HIV and AIDS and the originator of the "Body and Soul -- Cooking for HIV" workshops available in New York City and London, he continues to write, speak, and consult with AIDS and other health-related service organizations.

Our deepest fear is not that we are inadequate.
Our deepest fear is that we are powerful beyond measure.
It is our light, not our darkness, that most frightens us.
We ask ourselves: Who am I to be brilliant, gorgeous, talented, fabulous?
Actually who are you not to be?
You are a child of God.
Your playing small does not serve the world.
There's nothing enlightened about shrinking so that other people won't feel insecure around you.
We were born to make manifest the glory of God that is within us.
It is not just in some of us; it's in everyone.
And, as we let our own light shine,
We unconsciously give other people permission to do the same.
As we are liberated from our fear, our presence automatically liberates others.
-- Marianne Williamson
Back to the March 1999 Issue of Body Positive Magazine