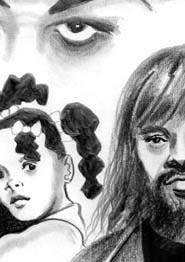 Illustrations by Elton Tucker

Two days before Christmas 1997, Patrick Biggers was forced to leave his temporary residence at the Emmaus Center, a shelter for the homeless in tiny Ellsworth, Maine. Biggers is HIV positive, and both the staff and other residents of the shelter were afraid of being exposed to the virus.
---
Advertisement
Biggers fought back against the discrimination and the ignorance that gave rise to it. In so doing, he not only helped change the attitudes and policies of the people at Emmaus, but was also instrumental in the development of a model nondiscrimination policy and practical guidelines and educational materials that their creators hope can be adapted to shelters in small and large communities across the country.

Ellsworth, Maine, may bill itself as the "Queen City of Hancock County," but by non-Maine standards it's pretty small. At first glance, it might seem that this two-stoplight town is an unlikely place for an important issue regarding HIV and the homeless to arise. After all, we tend to think of homelessness as largely a problem of the big cities, with people sleeping on subway gratings in New York or under highway overpasses in Los Angeles. HIV, too, is often thought of only in urban settings, as if people in small towns and rural communities do not have sex or use drugs.
In some ways, though, perhaps the Biggers case could only have originated where it did. When he was forced to leave the shelter, Biggers was not put out on the street but moved to a local motel by himself. If this had happened in New York or L.A., where shelters can be crowded and dangerous, often housing hundreds of people in dormitory-style rooms, the idea of staying in a motel might seem like winning a mini-lottery. Not so in Ellsworth, Maine. Emmaus Center is small--very small, housing a maximum of 22 people at any one time among its five-bed women's dormitory, eight-bed men's dormitory, and three "family rooms." And it's not just "three hots and a cot." Residents, staff, and volunteers get to know each other, and in some ways the shelter becomes a community . . . particularly at Christmas. When Biggers was forced to leave, he was cut off from the only social support system he had and was left to spend his holidays alone.
The Legal Case
Patrick Biggers was devastated by his ouster from the shelter. He immediately contacted Director Ron King of the Down East AIDS Network, the local AIDS service organization where he had been receiving case management services. (It was DEAN, in fact, that helped get him into a motel and provided some immediate financial assistance.) DEAN helped him get in touch with the Maine Civil Liberties Union, and the state group in turn hooked him up with the American Civil Liberties Union's AIDS Project.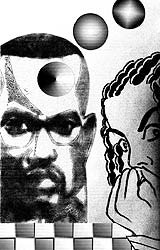 The initial case brought by Patrick Biggers against Emmaus was a complaint filed with the Maine Human Rights Commission charging that the shelter had discriminated against him based on his HIV status. Emmaus countered that Biggers's eviction had not been based on his having HIV but was instead because he had engaged in what it called "dangerous behavior." And what was this "dangerous behavior"? Biggers had told other shelter residents that he was HIV positive. He had handed another resident a cup of coffee, drunk out of one of the shelter's cups, handled dishes in the shelter's kitchen. He had held a baby. Emmaus contended that Biggers was putting other residents and staff of the shelter at risk of HIV transmission through his saliva. They argued that he should not talk about his health status because other residents were afraid to eat at the same table with him and some of them had even started sleeping outside the building. When Biggers was sent to the motel, Emmaus's director had ordered a special, and exceptionally thorough, cleaning of the kitchen area.
Then, in mid-1998, a couple of things happened. The Maine Human Rights Commission indicated that it intended to find for Biggers and against Emmaus, and the ACLU prepared to sue. At the same time, Emmaus found itself with a new director, Judi Joy, who was much more knowledgeable about HIV than her predecessor and much more sympathetic to Biggers's situation. In fact, she was among the people to whom Biggers had been sent by DEAN's Ron King when Biggers had first been kicked out of the shelter.
What might have been a rancorous and protracted lawsuit was transformed into productive negotiation. The Emmaus Center's parent organization, Homeworkers Organized for More Employment, or H.O.M.E., indicated a willingness to work with the ACLU and others to make its shelters more responsive to the needs of HIV-positive individuals. Biggers volunteered to drop his demand for monetary damages in exchange for the adoption of policies and procedures that protected people with HIV. The suit was eventually settled with Emmaus agreeing to a strong nondiscrimination policy and HIV training for its staff and residents, and issuing a written apology to Biggers for the mistreatment he had received that Christmas.
THE FACTS
While there is widespread agreement that both HIV/AIDS and homelessness are among the most serious challenges we face today, it is less widely recognized that the two are very closely connected. According to sources cited in the ACLU's new publication HIV and Homeless Shelters: Policy and Practice:
An estimated one-third to one-half of people living with AIDS are either homeless or at imminent risk of homelessness.
An HIV seroprevalence study in sixteen United States cities in the late 1980s and early 1990s found that 3.4 percent of homeless adults were HIV positive, compared to under 1 percent for the general population.
More recent studies found HIV among 8.5 percent of homeless adults in San Francisco and 19.4 percent among homeless mentally ill men in New York City.
Homelessness is frequently found in combination with HIV risk factors such as substance abuse, unsafe sexual behavior, and/or chronic mental illness.
A recent survey found 69 percent of homeless adults at risk for HIV because of injection drug use, unprotected sex with multiple partners, unprotected sex with IDU partners, and/or exchanging unprotected sex for money or drugs.
Homeless women, who are often sexually abused by the men with whom they associate for protection, are four times as likely to be raped as are their domiciled sisters.
An estimated 70 to 85 percent of homeless youths are substance abusers.
Homeless youths are particularly vulnerable to rape and sexual abuse and often engage in "survival sex" that can lead to prostitution.
Homelessness contributes to problems of adherence to complicated medical regimens, and people who live on the streets are at risk of losing their medications or having them stolen.
Many shelters are open only at night, leaving a homeless person with HIV nowhere to rest and forced to carry his or her belongings through the streets all day.
HIV-positive shelter residents are twice as likely as HIV-negative residents to have TB.
The Settlement
Reaching an agreement, of course, was just the beginning. The new, fairer approach had to be made reality. Michael Adams is Associate Director of both the AIDS Project and the Lesbian and Gay Rights Project at the ACLU, and worked closely with Emmaus and H.O.M.E. to devise a policy and procedures that would ensure the rights of HIV-positive shelter residents. The focus, according to Adams, was on the provisions of the federal Americans with Disabilities Act that protect people with disabilities--which includes people with HIV--against discrimination in public accommodations. According to these provisions, people with HIV must receive the same services as everyone else, and on an equal basis with everyone else. They cannot be denied services, nor can they be segregated from other residents, by being forced to eat separately or from different dishes, for example . . . or by being housed in a motel. Shelter staff and volunteers cannot harass people with HIV, nor can they tolerate mistreatment of HIV-positive clients by other residents. If necessary, a shelter must make "reasonable accommodations" for HIV-positive residents, for example by allowing refrigerator access for medications, or modifying schedules to accommodate the demands of a drug regimen. Working together, Adams and Emmaus drafted a
policy and procedures
designed to meet the provisions of the Americans with Disabilities Act and state HIV confidentiality laws.
The second, and equally important, part of the settlement was training the staff of the shelter and implementing the nondiscrimination policy and procedures. Here Adams and Emmaus enlisted the help of DEAN, the Down East AIDS Network, where Patrick Biggers had gone for help after being forced to leave the shelter. Mary Harney, DEAN'S Community and Youth HIV Educator, was asked to design a training curriculum that would meet the specific needs of Emmaus and satisfy the provisions of the settlement. She outlined a six-session training course and by spring of 1998 was ready to test and refine the curriculum.
The Training
The first pilot training session was held at the Emmaus Center. Staff were required to attend, and volunteers and residents were invited. In addition, some other staff of H.O.M.E. were present, for a total participation of about fifteen people. This first session was a standard AIDS 101 and was intended to follow the traditional structure: a pre-test that assessed participants' knowledge, attitudes, beliefs, and behaviors about HIV and AIDS; then the training session; then a post-test to measure what had been learned.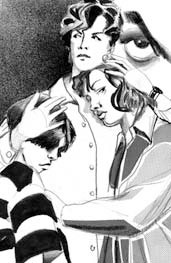 The session did not go well. First, Harney arrived to find that the pre-tests were not with the materials she had brought. She went ahead with the session anyway, deciding to rely on the post-test to provide information on the strengths and weaknesses of the training. As the session proceeded, one thing quickly became clear: The shelter was not a suitable venue for this type of training. Residents and others came in and out of the room. Phones rang. There was one interruption, one distraction, after another. At the end of the session, she administered the post-test and scheduled the second session, featuring an HIV-positive woman speaker, for the following week.
The next day Harney looked at the post-tests. It was clear that the HIV information that had been provided simply had not registered with the participants. Some major rethinking was in order. Harney got together with Emmaus's Judi Joy and together they discussed the situation and looked at the people being trained--these individuals whom they knew--and they began to see the root of problem. "We all have different learning levels," Harney says, "and different ways of learning."
The initial AIDS 101 was rescheduled for the same group of participants. It was held in a more appropriate training site, one that was quieter and had more room. Participants had to turn off their beepers and cell phones. This time a pre-test was administered.
The content of the training itself was somewhat modified to include exercises on beliefs, attitudes, and values clarification. Practical instruction on dispensing medications was provided, along with information on the importance of adhering strictly to the schedule of an HIV drug regimen. Participants were taught the Maine Bureau of Health policies on confidentiality and discrimination. Role-playing exercises helped heighten staff members' understanding of the impact of HIV and of their own actions toward people with the virus.
Through this and subsequent sessions, Harney found that the participants gradually built a sense of mutual trust and helped each other work through some of the stickier issues. Stigma and fear are still major problems even in the big cities, where people are almost bombarded with HIV information, and this, after all, was rural Maine.
This mutual trust was especially important as participants grappled with some of their own preconceptions. Some staff members had deeply held longtime religious beliefs about homosexuality, beliefs they were sometimes reluctant to discuss for fear of being labeled prejudiced. But there was, in general, an acceptance that the people who were there were well-intentioned or they wouldn't be there in the first place, and this served as a starting place for an exploration of prejudices, where they come from, how to work around them, and how homophobia is related to other areas of prejudice. In the end, says Harney, the staff bonded around issues of inclusivity.
At the end of the six sessions, the post-test results showed real progress. With the aid of a consultant obtained with the help of the ACLU, Harney and DEAN have fine-tuned the curriculum and conducted subsequent series of trainings that have gone very well. The emphasis, according to Harney, is on starting where people are--listening to off-the-cuff statements and questions, for example, to identify areas that need work, and adjusting the curriculum to meet participants' needs. Harney also talks periodically with Emmaus's Judi Joy, and the women agree that the new policies and procedures, coupled with training that is tailored to the particular needs of staff members, has made a tremendous difference in the type of treatment received by HIV-positive residents, and in the degree of respect and dignity they are afforded.
JUDI GRACE JOY
The turnaround at Emmaus Center is the result of good faith and a lot of hard work on the part of many people--at the Center itself, its parent H.O.M.E., the Down East AIDS Network, and the ACLU--and, of course, the courage and determination of Patrick Biggers.
One person that all agree was pivotal is Judi Grace Joy, who joined Emmaus Center as Co-Director a few months after Biggers had filed his complaint with the Maine Human Rights Commission. Unlike many in Maine, Joy brought with her a background of having worked with people with HIV in the past, and she knew Emmaus from having worked there previously. Indeed, she knew Patrick Biggers. When Biggers had appealed for help to Down East AIDS Network, Director Ron King had sent him to Joy. She took Biggers with her to her church's potluck supper that Christmas Eve, and the two became friends. When a few months later she returned to work at Emmaus, she wrote Biggers to tell him, and it was at that point that the settlement wheels began to turn.
A native of Nebraska, Joy was educated in Boston and lived in California and New Jersey, where she worked with multiply handicapped children, before moving to Washington, D.C., in 1986. As a member of the Lutheran Volunteer Corps, she had committed herself to a year of living in "intentional community" in a transitional home for women. When her year was up she stayed in Washington, becoming Director of the Luther Place Emergency Night Shelter, a 36-bed shelter for women.
After five years, Joy decided that she wanted to relocate to a rural area, and in 1992 she moved to Maine, where she has been ever since. Although she worked for a little over a year as Volunteer Coordinator for The Next Step, a domestic violence program, she felt that her faith called her to "provide shelter and welcome the stranger."
And so this mother of four and grandmother of fifteen returned to Emmaus House, and is glad she did. "I can do the work I love," she says, "in the place where I love to live. I feel incredibly lucky."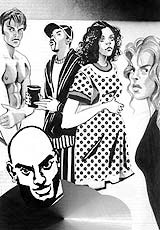 Replicability
That's all very nice for this little shelter, of course, and for Patrick Biggers and any other HIV-positive people who find themselves homeless in Ellsworth, Maine. But what about the rest of the world?
In March the ACLU published HIV and Homeless Shelters: Policy and Practice, which seeks to spread the lessons of the Biggers case to a larger audience of programs serving the homeless. Written by Michael Adams, who represented Biggers on behalf of the ACLU and who played a principal role in the development of both the nondiscrimination policy and the training curriculum, the publication provides an overview of HIV, homelessness, and shelters, along with a discussion of the legal requirements of the Americans with Disabilities Act as they apply to homeless shelters and individuals with HIV. The H.O.M.E./Emmaus Center nondiscrimination policy and procedures and DEAN's training curriculum are included as appendices, along with other training materials and resources.
In a section entitled "How To Make Shelters Safer Spaces for HIV Prevention & Care," Adams presents an outline of things shelters can do to prevent discrimination based on HIV status and take positive steps toward prevention and service provision. These steps include adopting a nondiscrimination policy; providing mandatory staff HIV/AIDS training, with residents encouraged to attend similar trainings and with curricula tailored to the shelter's population; maintaining strict confidentiality of residents' HIV status; utilizing intake procedures that are nondiscriminatory and sensitive to the needs of people with HIV; treating people uniformly except when reasonable accommodation is necessary; providing a "Consumer Bill of Rights"; making the shelter proactively "safe" by posting the nondiscrimination policies, providing HIV information flyers, etc.; maintaining scrupulous hygiene; observing universal precautions; allowing access to refrigeration and mealtime flexibility; and connecting residents to community-based HIV services.
The purpose, of course, is to provide shelters large and small around the country with the tools they need to make their facilities safer for HIV-positive residents and to enable them to provide those residents with the services they need in their communities. To that end, the ACLU has distributed HIV and Homeless Shelters to a wide variety of shelters and organizations that serve the homeless.
The response generally has been positive, and HIV and Homeless Shelters has been endorsed by the National Coalition for the Homeless, the National Health Care for the Homeless Council, and the National Alliance To End Homelessness. Peter Lozier of the National Health Care for the Homeless Council points out that the issues for the homeless are much the same as those for other populations at risk. "But it's harder for the homeless," he says, "because they have so many survival demands on their time and their abilities." Lozier's organization has distributed the ACLU publication to all of its programs around the country.
Just as Harney stresses that the training curriculum she developed for Emmaus Center must be adaptable to the different knowledge levels and starting places of different participants, flexibility is also the key in adapting the policies and practices developed in the Biggers settlement to larger shelters in urban settings. As Manager of the SRO Homeless Project at New York's St. Vincent's Hospital, Barbara Conanan is responsible for shelters in thirty locations, including one 1,000-bed facility--a far cry from the small "community" at the shelter in Maine. Furthermore, her program is affiliated with a Roman Catholic hospital, and for that reason cannot promote the use of condoms. Nevertheless, Conanan emphasizes the importance of flexibility and adaptability. "You have to adapt it to the philosophy and mission of your institution," she says. "Take what you can take."
---
The text of HIV and Homeless Shelters: Policy and Practice is accessible via the ACLU's website at www.aclu.org, or can be obtained for $1.00 each through ACLU Publications, P.O. Box 759, Swedesboro, NJ 08085.

Laura Engle is Editor of Body Positive.
HIV/AIDS POLICY AND PROCEDURES
This policy is being written in order to affirm the value of all human beings and as a way of welcoming people who seek employment or shelter at any of H.O.M.E.'s shelters or transitional houses. HIV/AIDS is a communicable disease (i.e., an infectious disease). However, unlike staph or strep or flu, fellow workers and people sharing living spaces are not exposed to the risk of infection in any casual way or from any type of casual contact. There is no evidence of casual transmission of HIV from handshakes, toilet seats, door knobs, hugs, sharing food and beverages, living in the same household, playing together, sharing toys, and so on. Research resoundingly affirms that there is no risk of casual transmission to household members or co-workers. Instead the only significant risk of HIV transmission comes from unsafe sex or needle-sharing. At present, there are more effective medical treatments for HIV and AIDS. But it is a disease that sometimes leads to unfair stigma and discrimination. Like any disease, it calls for our understanding, knowledge, and compassion.
HIV and AIDS do not present serious risks to those who use or work at H.O.M.E.'s shelters and transitional housing. However, because HIV and AIDS frequently lead to more stigma and discrimination than other health conditions, H.O.M.E. is adopting this Policy.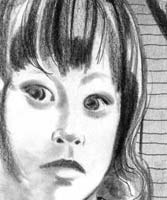 Policy Statement
Purpose: To establish guidelines and policies for staff, volunteers and clients in order to protect the human rights of each individual. Also to promote an educational program whose goals are reducing the risk of transmission of HIV and the stigma and discrimination associated with HIV and AIDS.

Policy: AIDS and HIV education will be a regular and integral part of our training and counseling programs for clients, volunteers and staff, in order to allay fear, misconceptions or prejudice about AIDS and HIV and to encourage personal behavior that helps prevent transmission of HIV. This education will ensure that proper and current information is available. We understand that some staff members, volunteers and clients may raise some objections related to their fear of contact with a person who has HIV or AIDS. Sensitivity will be shown and education will be provided to deal with these concerns, since one of the main goals of the education program is to combat these types of baseless fears. Prejudicial or discriminatory behavior, isolation, ridicule or inappropriate actions or comments based on irrational fear, directed at anyone with AIDS or HIV infection, will not be tolerated and appropriate disciplinary actions will be undertaken. The guidelines will be individually applied, consistent with legal requirements, taking into consideration the psychological, physical and behavioral characteristics of the individuals involved.



Guidelines
Staff members or clients who know or suspect that they are infected with HIV are encouraged to seek medical testing and treatment. The administration will make every reasonable effort to provide assistance.
Routine screening of staff or clients to determine HIV status will not occur. It is also illegal.
All staff members, volunteers and clients will be treated the same, regardless of their sexual orientation.
Kitchen Procedures: Food handlers, staff, clients, volunteer cooks and anyone who prepares food in H.O.M.E.'s kitchens must abide by the following:

Food handlers who have HIV or AIDS shall not be restricted from using the kitchen, equipment or utensils unless they have a medically verified illness for which restrictions would be warranted based on health concerns (e.g., tuberculosis).
All food handlers should follow the recommended standards and practices of personal hygiene and food sanitation. Frequent training will be given regarding these standards.
All food handlers should attempt to avoid personal injuries during food handling. Foods tainted with blood or other body fluids must be discarded, irrespective of whether or not the handler has HIV.
A disinfectant solution (1:10 household bleach and water) should be available for treating any equipment contaminated by blood or other body fluids, irrespective of whether or not the food handler has HIV.

Universal Precautions: The practice known as Universal Precautions will be adhered to strictly. In any incidents of possible exposure of an individual or equipment to blood, vomit, or other body fluids latex gloves will be used and waste will be disposed of properly. Disinfecting any exposed surfaces with a 1:10 bleach solution as well as hand washing with warm water and soap will be necessary.
Confidentiality: The right of an individual client, staff member or volunteer to confidentiality with regard to his/her HIV antibody status or AIDS diagnosis will be respected by the administration and staff of H.O.M.E. and all related agencies. We will comply with Maine Law (5 MSRA, Part 23, Chapter 501, 19203) and with federal law, including but not limited to the Americans with Disabilities Act.

Information that is shared with a staff member or volunteer regarding an individual's antibody status must be held in the strictest confidence and shared only with the Executive Director or Administrator if necessary for purposes of supervision, and then only after obtaining the written consent of the individual in question. No mention of an individual's HIV status will be made in the files or other written records, except that any individual's written consent to waiver of his or her right to confidentiality will be kept on file.
The sharing of information about an individual's HIV status with other clients, volunteers or staff members is the exclusive right of the individual with HIV or AIDS.
H.O.M.E. personnel may share information about an individual's HIV antibody status only with the specific written consent of the individual with HIV or his/her legal guardian. The only legitimate context for such disclosures will be that of providing comprehensive services to the infected individual.
Disciplinary action will be taken against any employee who inappropriately discloses medical information about any client, volunteer or staff person.
These guidelines shall be reviewed periodically and revised as necessary to reflect new medical information regarding HIV and AIDS and to be consistent with legal requirements.
H.O.M.E. and its related shelters are unique in that we are open to people from all over the State of Maine, the country, and, in fact, the world. People come to us for a variety of reasons and with a variety of problems. Many parts of the U.S. and the world have been deeply affected by the epidemic of AIDS and HIV. The key to ending this epidemic lies in education and we will strive to provide the necessary education to everyone, clients, staff and volunteers alike. We must always remember to be open and welcoming and to be mindful of the humanity and rights of all individuals.
RESOURCES
ACLU AIDS Project, 125 Broad Street, Eighteenth Floor, New York, NY 10004; (212) 549-2627 (voice); (212) 549-2650 (fax); lgbthiv@aclu.org; www.aclu.org/issues/aids/hmaids.html.
National AIDS Housing Coalition, c/o Gina Quattrochi, Bailey House, Inc., 275 Seventh Avenue, Twelfth Floor, New York, NY 10001; (212) 633-2500 (voice); (212) 633-2932 (fax); RRQBH@aol.com.
National Alliance To End Homelessness, 1518 K Street, NW, Suite 206, Washington, D.C. 20005; (202) 638-1526 (voice); (202) 638-4664 (fax); nach@nach.org; www.nach.org.
National Coalition for the Homeless, 1012 Fourteenth Street, NW, Suite 600, Washington, D.C. 20005-3406; (202) 737-6444 (voice); (202) 737-6445; nch@ari.net; nch.ari.net.
National Health Care for the Homeless Council, P.O. Box 60427, Nashville, TN 37206-0427; (615) 226-2292 (voice); (615) 226-1565 (fax); network@nhch.org; www.nhchc.org
Back to the May 2000 Issue of
Body Positive
Magazine
.