Medicare coverage is available for the rest of your life, as long as you continue to have the condition that originally qualified you for SSDI.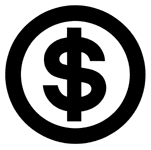 Under newly announced 1999 income eligibility levels, you may be entitled to an extra $45.50 monthly in Social Security Disability Insurance, or SSDI, if you've survived the two-year wait for Medicare, and possibly to such medical benefits as coverage of Medicare deductibles and copayments. The programs affected are SLIMB/QI(I), which stands for Specified Low Income Medicare Beneficiary/Qualified Individual (I), and QMB, or Qualified Medicare Beneficiary.
If your combined income from SSDI and other sources is less than $947 a month, the $45.50 Medicare Part B premium that's now being deducted from your check will be restored, once the SLIMB and QI(I) programs begin paying it. If your total income is less than $707 a month, you will also have your premium paid and the $45.50 restored to your check. In addition, the QMB program will pay the $768 hospital admission deductible, the $100 annual doctor bill deductible, and the 20 percent of doctor and outpatient bills that Medicare doesn't cover.
Both SLIMB/QI(I) and QMB are run by state Medicaid programs through local welfare offices -- not Social Security offices -- even though they involve federal Medicare benefits. You may have assets of up to $4,000, an automobile, and a lived-in home of any value without affecting your eligibility for either program. An additional $1,500 in savings is permitted if it's kept separate from other money and is earmarked for your burial.
Applications also are taken at local welfare offices rather than at Social Security branches. You should bring your birth certificate, bank account and other asset records, deeds, mortgages, auto registration, and driver's license or other proof of identity and residence. Most important, you need to show your Medicare card and the latest letter from Social Security stating what your SSDI benefit total is. [If you've lost this letter, call (800) 772-1213 for a new one.]
Advertisement
In computing eligibility, it's the total SSDI amount that counts against the $947 and $707 income levels. SSDI checks show only the net amount -- after the $45.50 Medicare Part B deduction has been taken out. So, when you're figuring your total income, you must add the $45.50 back onto the amount shown on the SSDI check.
And, If You're Back At Work or Thinking About It
As an SSDI beneficiary, you can keep your Medicare even if you return to work -- and you should do so, even if you have health coverage from your new employer. When you have a serious illness, two health insurances in force beat only one. Besides, Medicare covers some things private insurance doesn't, and it won't lapse, as the employer plan will, if you are laid off or become too sick to work again. Medicare coverage is available for the rest of your life, even if you return to work, as long as you continue to have the condition that originally qualified you for SSDI.
When calculating your SLIMB/QI(I) and QMB eligibility if you are working, disregard (that is, don't count) the first $65 and half of the rest of your gross monthly earnings, then deduct your out-of-pocket medical expenses, before comparing your net, countable income to the eligibility levels. What this means (after some other arithmetic acrobatics that the eligibility figurers do) is that if you give up SSDI to resume work, you can have gross monthly earnings of $1,939 -- or more, depending on medical expenses you had to pay -- and still get SLIMB/QI(I) to pay your $45.50 Medicare Part B premium. With monthly wages of $1,459 or more you can still get QMB to pay the premium plus the deductibles and copayments.
When you have been back at work for 45 months, Medicare Part A starts charging a premium too -- $170 a month if you paid FICA payroll taxes for at least seven and a half years over your whole working life, or $309 a month if you paid those taxes for a shorter amount of time before you became disabled. But, if your gross monthly earnings are under $2,831, you can have the welfare office's Qualified Disabled Working Individual, or QDWI, program pay your Part A premiums.
Items Not Covered
Medicare, SLIMB/QI(I), and QMB won't help with prescription drugs or care outside the Medicare benefits package, but Medicaid does, for those who are eligible. In California, Connecticut, the District of Columbia, Florida, Maine, New Jersey, or Rhode Island, Medicaid levels are as high -- or almost as high -- as the QMB levels. So, if you are applying for QMB or SLIMB/QI(I) in one of those states, it pays to ask for "full" Medicaid (called MediCal in California) at the same time as you are applying for QMB or SLIMB/QI(I).
If you don't qualify for Medicaid, you may still be eligible for your state's AIDS Drug Assistance Program, or ADAP, which has much higher income limits. Call (800) 432-AIDS to find out how to contact your state's ADAP.
Connecticut, Illinois, Maine, Maryland, and New Jersey have state general drug assistance programs with income ceilings higher than Medicaid's. Separate from ADAP, these general drug programs predate the AIDS crisis and are for all needy disabled people, not just those with HIV. If you are unable to get the coverage or drugs you need from Medicaid or ADAP, call the city or county aging office -- even if you are not elderly -- for details about these separate drug programs.
Finally -- and this is a last resort -- the AIDS Treatment Data Network, (800) 734-7104, has a list of free AIDS drug programs run by distributors, and the Pharmaceutical Manufacturers' Association, (202) 835-3400, and the Senate Committee on Aging, (202) 224-5364, have lists of industry-run free programs for all kinds of drugs for those who have no other way to pay. Only your doctor can order free prescriptions through these Patient Assistance Programs, and it is a major headache. The best thing is to get all the information and anything else you can -- phone numbers, addresses, application forms and procedures -- and present them to your doctor on a silver platter. You may well have to consult all three lists to get everything you need.

Author of the AIDS Benefits Handbook (Yale University Press), Thomas P. McCormack is an experienced benefits expert and advocate, particularly for people with HIV /AIDS. He now works with the Title II Community AIDS National Network and is a frequent contributor to Body Positive.
Back to the May 1999 Issue of Body Positive Magazine