If you are thinking about talking to your children about HIV/AIDS, you have already started the process of what is popularly known as "disclosure."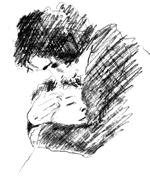 Talking to children about HIV, whether it is their own diagnosis or that of a family member, is one of the hardest issues that parents and caregivers have to deal with. For some parents there is no gray area about whether children should be told. Either they try to keep the kids from even hearing the terms "AIDS" or "HIV," or they practically supply them with medical journals in an attempt to provide as much information as possible.
For many parents, though, the picture is not so clear. And it probably doesn't help that everyone a parent might talk to -- friend, family member, caseworker, whatever -- inevitably gives different advice on why, how, when, where, and what to tell children about HIV. My purpose in this article is not to answer those questions for you, but to help you ask them of yourselves. Although I believe that it is helpful for children to be given information about what is going on in their lives, I also know that, as a parent, you can't do this unless and until you are ready.
If you are thinking about talking to your children about HIV/AIDS, you have already started the process of what is popularly known of as "disclosure." Most professionals, and most parents who have already begun these conversations with their kids, will tell you that disclosure is a process, not an event. The information given can range from minimally revealing to detailed. Either way, there will be reactions and questions -- maybe not all at the moment of each discussion, but for a long time afterwards. And it's very important for you to remember that you are not alone and that you do not have to cope with this by yourself.
Why?
The first question to ask yourself is, Why should I tell my children about HIV? A lot of parents have much longer lists of why-nots than of whys: He's too young. I don't want to burden them. She won't understand. They'll ask too many questions. There are a lot of why-nots, and you may have your own, but just one can be enough to make you feel as if a conversation with your kids is out of the question.
Advertisement
It can be helpful to make a list of your own whys and why-nots. Just be sure you do include the whys, even if that's hard for you. For example, some parents want to tell their children because they don't want them hearing it from someone else, or because the kids have already been asking some questions, or because it takes so much energy to keep the secret.
How?
But how do you go about talking to your kids about this kind of subject? It's important to think about this before you start. Do you have to do it by yourself? Who can help you? Are there tools that will make it easier?
How has it felt when you have talked with your children about other serious matters? Do you get upset when they ask questions? If you know yourself and know that it might be difficult for you to sit and answer questions . . . that's okay. But in that case you should have a backup person your children can call or visit who will answer their questions.
You might need several backup people -- perhaps a different person for each child, someone that child trusts and feels comfortable with. You may also want someone you can call and talk to yourself, or someone that both you and your children can meet with, together or separately. It's a good idea to have a list, including phone numbers, of people you can look to for help -- friends, counselors, clergy, healthcare professionals, other family members. What is important is helping your children understand what you are telling them, but that doesn't mean you have to be the only one involved in doing that.
Would you be more comfortable using books or videos to help explain? There are a lot materials, such as storybooks, coloring books, and videos, that can help you when you are talking with your children about HIV. Most AIDS service organizations, especially those that deal with children and families, can help you find some that are appropriate for the ages of your children.
What?
What is the right thing to say? It can help to write down what you want your children to know. Making a list of what you want your children to get out of the conversation can help you find the right words.
Many parents have told me that the most important thing they want their children to know is that they love them and that they will make sure they are always be taken care of. Your children also need to know that it is not their fault that you or they are sick.
That might sound silly, but most young children, and some as old as 12 or 13, think that when you get sick it is because of something they did or said or thought. For example, children have expressed fear that when their parents get sick it is because they didn't clean their rooms or stop running around the house, or that when they get sick it is because they didn't do what they were told. It is very important to reassure children that their parents' or their own illness is not a punishment.
This might also be a good time to tell them the reality of the situation: For example, you had to go to the hospital because you needed care from doctors and nurses that they could not give you at home. It may also be important to reassure an HIV-negative child that he or she can't catch the virus from an infected family member.
A lot of what you tell your children depends on their ages. A 5-year-old, for example, needs only very simple information -- maybe not even the mention of HIV: "I have to take medicine to help my body stay healthy." "Sometimes I have to go to the doctor for a checkup." "Sometimes I get mad when you don't clean your room, but it's not your fault when I get sick." These are all things you could say to a 5-year-old, or to children of any age for that matter, that might help them understand what's going on.
As children get older you can start giving more information. At any age, they may surprise you with some questions you weren't expecting and weren't prepared for. Don't be afraid to say, "I don't have the answer to that right now, but I'll find out and we can talk again." And don't forget that you can get help with this at any time. Most agencies and hospitals have staff that will gladly sit with you to help you find the words for your children, or even to help you tell them.
How will you know when your children have gotten enough information? Just as with the decision whether to tell children, many parents worry that they will be burdening their children or giving them more information than they can understand.
While it's true that this will be difficult information to discuss and live with, children are quite good at letting us know when they have had enough. For example, if you start a discussion about HIV and your son starts suddenly starts asking questions about his homework, that may be a signal that he doesn't want to talk about it right then. Or maybe you've been talking for a while and your daughter gets up and starts playing her video game. You may feel slighted because you're not being given her full attention, but actually what you are being given is a signal that the conversation should end. This would be a good time for you to say something like "It looks like you don't want to talk about this anymore. We can talk again later. Let me know if you have any questions."
When?
This is different for every family -- and sometimes for each child within a family. You know your own children, and only you can decide the best time for your children and for you.
There really is no "rule" regarding age. Some information can given to children of any age, and the trick is adapting it to each child's level of understanding. Two children of the same age can be at very different points in terms of their readiness to talk about HIV.
One thing you can do is take your cues from your kids. Have you seen any changes in their behavior recently, such as getting into more fights in school or becoming more clingy? These could be signs that your child is feeling stress or anxiety; what they cannot express in words often comes out in their actions.
Or maybe they've started asking you questions, or the status of your health has changed noticeably, or you or your child has been put on a complicated medication schedule. The simplest thing you can do to get a sense of whether now is the right time to open up this discussion is to ask your kids some indirect questions: "I haven't been feeling well lately. Have you noticed?" "Have you wondered what's going on?" "Do you have any questions?" Basically, the point is to see where the child is at. If your child is able to answer, what she or he says may help guide you as to what you should say next.
Where?
This might seem like a trivial thing to plan, but if you don't, circumstances can force you to have the conversation in rather awkward locations. It happens quite often that parents end up telling their children about their HIV status on the subway, in the emergency room, or someplace else where there isn't much privacy. The lack of privacy in turn can cut off discussion and almost guarantee that the child has no opportunity to ask questions.
Where this conversation takes place can make it easier or harder. If you have the luxury of picking a place ahead of time, try to pick a place that feels comfortable to both you and your child and where you can sit for a while if you need to. Where that is can depend a lot on your circumstances. If you have a small family or a large home, you might be able to have a private conversation in a child's bedroom or the backyard. If you've got several kids in a small apartment, it may be difficult to have a private conversation with one or two of them at home. The office of a counselor or caseworker may be a better setting.

Why, how, what, when, and where are important questions for you to think about as you consider communicating information to your children about HIV. You can answer these questions in a formal way by actually writing them down and maybe adding to your answers over time. You can ask other parents what has worked for them. Keep in mind, though, that every child is different; there are some predictable responses, but no one can tell you exactly how your child will react.
Finally, try to think of this process as a gift from you to your child. As difficult as it is to think about talking to your children about HIV/AIDS, as you begin giving even the simplest explanations, you will be giving your children important tools to help them understand and cope with the unpredictable events in their lives.

Illustration by S. Weinnger

Marianne Hardart is a Certified Child Life Specialist and the Manager of the Department of Recreation, Child Life and Creative Arts Therapies at NYU Medical Center. This is her first contribution to Body Positive.
Back to the May 1999 Issue of Body Positive Magazine.