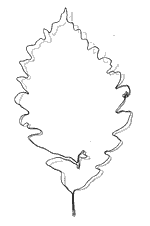 World AIDS Day, observed annually on December 1, is an effort to strengthen the global response to the challenges of the AIDS pandemic. It is designed to encourage public support for programs that prevent the spread of HIV infection and to provide education and awareness of issues surrounding HIV/AIDS.
This year's theme is "AIDS -- End the Silence. Listen, Learn, Live!" According to the American Association for World Health, which coordinates this country's observance, it was chosen "to encourage people around the world to open new lines of communication concerning the AIDS epidemic. The goal of the theme, which was adapted from the Joint United Nations Programme on HIV/AIDS (UNAIDS), is to motivate people, particularly adolescents and young adults under 25, to speak out about the issue and to educate themselves and others to help stop the spread of HIV/AIDS."
For those of us involved in the fight against AIDS -- the infected and affected -- World AIDS Day is a time to reflect on where we are and where we and the epidemic have been, on the loved ones who are gone and everyone who is living with the virus, and on the battles we've won or lost. It is also a time to remind ourselves that it's far from over, and to renew our commitment to helping those who have the virus and to preventing its spread to others.
Following is a sampling of some of what is being planned for World AIDS Day 1999. As this issue of Body Positive goes to press, many organizations have not yet made final plans for their observance. Look for announcements through your local AIDS service organizations, places of worship, and cultural centers.
Advertisement
Day With(Out) Art
Day Without Art was first observed on World AIDS Day 1989, when artworks in museums and galleries were shrouded as a visual reminder of the devastation AIDS was visiting on artistic communities. Since then, it has grown from a collaborative project involving 650 arts and AIDS organizations to one in which an estimated 8,000 museums, galleries, art centers, AIDS service organizations, libraries, high schools, and colleges take part nationally. A unique grassroots action, Day Without Art has become a day with art, involving arts communities around the world in activities that bring diverse audiences together in shared commemoration and that offer a showcase for the work of artists living with HIV/AIDS.
Day With(out) Art Website
Visual AIDS, which originated Day With(out) Art and has coordinated it through the years, is this year launching a new website to document the range of DWA projects, from actions to gallery exhibitions, to talks, workshops, and lectures, to public art projects. The aim is to celebrate and make public the grassroots nature of this unique event, and to recognize the strength of programming that occurs each year across the United States.
The website is designed to make Day With(out) Art more accessible to individuals and groups who want to learn about actions and projects that have been successful so that they can use them as models for their own actions. The new website contains an Historical Overview of Day With(out) Art; Day With(out) Art Events Listings; and a Printed Promotions Archive containing posters, broadsides, and public service announcements from this and past years that can be downloaded for reproduction.
The website can be visited at www.visualaids.org, which links into www.thebody.com/visualaids.
Bodies of Resistance
Real Art Ways, Hartford, Connecticut
November 21-December 31, 1999.
The first major contemporary art exhibition in ten years to reconsider the AIDS pandemic in the United States and the first significant art initiative to question the global impact of the disease and the complex relationships between the West and the developing world regarding AIDS. Fifteen new works have been produced specifically for the exhibition by artists based in South Africa, the U.K., and the U.S.A., and originally from Canada, Cuba, Hong Kong, India, and Nigeria. The exhibition will move to KNSA Gallery in Durban, South Africa, in July 2000.
Names Reading
A tradition in many localities is a vigil featuring the reading of names of people who have died of AIDS.
In New York City, the names reading will be coordinated for the sixth year by Housing Works. The vigil will take place in City Hall Park and will run from midnight to midnight. Beginning at 11:00 a.m., a solemn commemorative march will make its way from Broadway and Houston Street to City Hall, where a rally will be held from 12:00 noon to 2:00 p.m.
The list of speakers and entertainers who will participate in the rally was not available at press time, but Housing Works is determined to attract the largest possible crowd to this year's rally. This is in part a reaction to Mayor Rudolph Giuliani's attempts to prevent the names reading from being held in its traditional location. New Yorkers will recall that last year access to the area was severely limited, and sharpshooters were stationed on the roof of City Hall, in the name of "security" -- precautions not found necessary when the crowds were baseball fans celebrating a Yankees victory. Since then the buffer zone around City Hall and Police Plaza has been extended even further, outdoing even the White House. At this writing, Housing Works and the City are arguing the matter in court.
Anyone who would like to participate as a reader should call Terri Smith-Caronia at Housing Works, (212) 966-0466, Ext. 296. To submit names to be read, send them by fax to (212) 925-9618; by e-mail to Smith-Caronia@housingworks.org; or by postal mail to Housing Works, Inc., 594 Broadway, Suite 700, New York, NY 10012. Please be sure to print legibly!
Out of the Darkness
AREA -- American Run for the End of AIDS -- will produce its eight annual Out of the Darkness program in New York at Judson Memorial Church, 55 Washington Square South at Thompson Street. The evening will begin with a reception at 6:30 p.m., followed by a rally at 7:00 p.m. and continuing with a candlelight march at 8:15 p.m. to City Hall Park.
As they have since AREA's first rally and candlelight march in 1992, Broadway Cares/Equity Fights AIDS and The Keith Haring Foundation will sponsor Out of the Darkness. Candles will be available and donations accepted for ACT UP New York's Youth Education Life Line (YELL), Citywide Harm Reduction, and The NAMES Project NYC.
The rally will feature addresses by leaders in the fight against AIDS and performances by artists equally committed to the cause. Panels from the AIDS Memorial Quilt will be on display, a Signature Quilt Square will be available to leave memorials for loved ones lost to AIDS, and new quilt panels will be accepted.
Back to the November 1999 Issue of Body Positive Magazine.