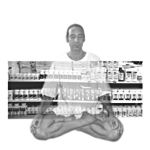 Almost a year ago, Body Positive began to think about sponsoring a conference on the growing field of complementary and alternative medicine and its relationship to HIV/AIDS care.
Because this field is an emerging area of the nation's healthcare, it still has no standard terminology and no clearcut definition. It can include any number of therapies, including (but not limited to) yoga, massage, nutrition therapies, therapeutic recreation, experimental drugs, Reiki, therapeutic touch, herbs, acupuncture, and hypnotism. Sometimes it is referred to as complementary therapies; sometimes as alternative medicine; sometimes as holistic health care; sometimes as New Age medicine; sometimes as healing methods; sometimes as approaches to wellness.
The list goes on and on.
At Body Positive, we settled on "complementary and alternative medicine" -- which we shortened to "CAM" -- as the most inclusive term for the huge scope of healthcare providers and services that exist side by side with the more familiar hospital- or clinic-based medical care.
Advertisement
BP's CAM conference will finally take place on October 1, 1999. It represents the culmination of many months of discussion and planning by a dedicated group of PWAs, doctors, nurses, CAM practitioners, and social service providers, from New York City and beyond. Our goal, in the conference and in this special issue of
Body Positive
, is to explore these many different therapies in an inclusive manner.
What is CAM?
As you read this issue, and as you consider attending our October 1 conference, please bear in mind that, despite our best intentions, CAM is a difficult subject to address in a comprehensive manner. Each of the individual therapies that falls under the CAM umbrella has a huge following among Americans today. Yet each also has a huge contingent of opponents. Some therapies, like acupuncture, are embraced within clinical settings; other methods, like Reiki, are largely practiced outside of the realm of what is known as "biomedical" care -- that is, outside of a medical doctor's office.
Remember too that, regardless of which therapy you might be interested in, the general subject of CAM suffers from a stigma of New Age quackery. That stigma is difficult to counterbalance, even for clinical researchers who are investigating CAM therapies within respected medical or academic institutions such as New York City's Columbia University. Because of that stigma, you may find that talking to medical providers or case managers about your interest in legitimate CAM therapies may be difficult.
What's more, definitions of just what constitutes CAM are hard to pinpoint: Are nutrition experts offering patients a complementary therapy, or does nutrition qualify as biomedical science? Does spirituality fit the definition of CAM, or is it just plain old religion?
CAM and You
These are just a few of the many questions that face all of us -- service providers, people with AIDS, and interested individuals -- as we try to navigate the world of complementary and alternative medicine. While BP presents this issue of the magazine and our upcoming conference to encourage people to explore CAM, we do so with a disclaimer: Many questions about CAM remain unanswered. And, while the various fields that constitute CAM practice are filled with legitimate practitioners, they are also filled with bogus "treatments" and fraudulent service providers. Begin your journey into CAM with an open mind, but not with a naive one: Be wary of entrusting your health to any unknown healthcare provider -- including CAM practitioners.
Some tips to keep in mind as you navigate the web of CAM:
Never believe claims that one pill can cure a range of illness, including HIV infection or the opportunistic illnesses associated with it.
Remember that for every licensed, knowledgeable acupuncturist or massage therapist, there may be another who is neither licensed nor knowledgeable about those trades. Try to seek a state-licensed CAM practitioner of acupuncture, massage, or homeopathy. In areas where no such licenses exist, seek certified yoga instructors, Reiki masters, and the like. There are a host of professional associations and schools to assist you in this search.
Carefully examine supplements, herbs, and experimental therapies before putting them into your body. A great resource for consultation is Direct AIDS Alternative Information Resources (DAAIR) (see "Help Yourself!"). DAAIR can be reached at (212) 725-6994; outside New York, call DAAIR at (888) 951-LIFE.
Most important, you should always discuss your healthcare choices with your doctor and healthcare team. If you find that your medical practitioner does not approve of your interest in CAM -- or if he or she is uninformed about CAM -- consult another doctor who can better advise you about these therapies.
CAM and HIV
At whatever point you find yourself on this search for the "truth" about CAM, be reassured that you are not alone in your search. CAM is becoming an increasingly important element in the American health system. In recent years, CAM utilization rates have surged among all Americans, and particularly among PWAs. In fact, in 1998, consumers in this country spent over $12 billion on nutrition supplements alone, double the figure from 1994. Meanwhile, an increasing number of medical facilities in New York that treat people with HIV have begun to offer CAM services on their premises, providing care through Ryan White funding and private grants. For instance, the Samuels Center for Complementary Care at Roosevelt Hospital, the Peter Krueger Clinic at Beth Israel Medical Center, and the Holistic Health Center at Cabrini Medical Center all offer specialized CAM services for people with HIV.
Despite these examples, however, New York's current system of care remains far from integrated. Healthcare workers and social service providers generally do not serve as agents of integration, do not guide their clients through an extensive array of options that include both biomedical care and CAM. Although service providers want to provide the best care and assistance to their clients that they can, their resources and networks are often limited to the biomedical and social service realms. Even space is limited in the CAM programs that do exist, adding a further limitation to PWAs' access to CAM.
Therefore, it is generally PWAs themselves who identify, evaluate, and choose among CAM therapies, with the help of consumer groups and peer advocates such as New York's DAAIR (see above). A not-for-profit buyers club that carries over 350 natural therapies, DAAIR offers its members a wealth of scientific research and information about all therapies available at DAAIR, and makes therapies available to members at inexpensive prices.
While PWAs have taken the lead in actually carrying out the integration of healthcare in today's system, they seek care from a circle of medical doctors, CAM practitioners, and social service providers who may not even know of each others' existence. Whithout a care provider to oversee their process of integration, PWAs often find themselves in a frustrating process of trial and error with regard to CAP therapies. You may find yourself playing a dangerous game that includes nervously watching your CD-4 count plummet or your viral load skyrocket as you switch between any number of therapies.
For this reason, it is critical to involve your doctor in all of your treatment decisions. Any time you start a new therapy, your care provider should know about it.
Depending upon where you receive your medical care, however, this type of patient-provider communication around the issue of CAM therapies may prove anywhere from easy to nearly impossible. Some clinics in the city are designed specifically to serve the diverse treatment choices of all patients. At the Betances Health Unit on New York's Lower East Side, for example, Dr. Guillermo Santos's team offers clinic patients everything from maternal and child healthcare and protease inhibitors to acupuncture and support groups -- all under one roof.
But Betances is the exception, not the rule. If your doctor is like most M.D.s, she or he is wary of the efficacy and reliability of CAM therapies. Many times, doctors try to dissuade their patients from using CAM therapies in fear that patients will give up on the biomedical realm in favor of holistic treatment.
Integrating CAM
Yet "biomedical" and "holistic" need not be competitors. As the term "CAM" suggests, the two realms can and should be
complementary
-- that is, holistic therapies can
complete
biomedical regimens. For instance, if you are on a drug cocktail that seems to be working -- that is, lowering your viral load and boosting your T-cells -- but you are suffering from nausea or diarrhea, there are a variety of CAM therapies that can help you overcome those side effects. And overcoming the side effects is very likely to help you adhere to your cocktail better.
This is the essence of what "complementary" means.
But even as we see the beginnings of a new system on the horizon, further challenges await us. State-level debates about the fate of Special Needs Populations within managed care threaten to restrict further the access of PWAs to a diminishing menu of biomedical and CAM services and providers. At the same time, those few institutions and agencies that have managed to fund CAM services for their clients through the Ryan White CARE Act already fear the onset of next year's redistribution of funds away from their pilot programs, leaving CAM services without any public funding.
The true integration of care will not happen without a sustained commitment to the entire process of integration, by individuals, agencies, and institutions alike. Right now, this commitment is somewhat embryonic, as demonstrated by a slowly and tenuously growing pool of national funds for CAM research, through the National Institutes of Health; by an increasing number of insurance companies that cover a limited number of CAM therapies such as acupuncture and massage; by the recent dedication of an entire issue of the Journal of the American Medical Association to CAM; and by the growing numbers of individuals obtaining CAM in whatever ways they are able to do so.
In order for this commitment to grow into a sustained reality, however, we must begin to envision the future of healthcare as actually depending upon the integration of these diverse services for the care of all patients.
The real trick of true integration in healthcare is determining what constitutes an appropriate and beneficial balance between CAM and biomedical science. Each realm has a vast store of knowledge and experience to offer all of us, whether we are HIV-positive, -negative, or serostatus unknown. Each realm also has its pitfalls. For instance, although AIDS drugs are extremely toxic to our bodies, it is their very toxicity that can limit the spread of HIV through our cells. Similarly, while acupuncture may not limit the spread of the virus, it can be extremely effective in alleviating various side effects of AIDS drugs, and even in bolstering the overall immune system.
Practically speaking, then, how can we get to this point of balanced, integrated health care?
First of all, we need to create credibility for CAM therapies in general. By allocating increased research dollars for CAM, coupled with more rigorous and scientifically sound clinical trials for CAM therapies, we could create a body of scientific evidence for the viability of CAM therapies. Better standards of evaluation could be established by which medical and social service providers could help their clients choose therapies that would best suit them. PWAs themselves could consult these evaluation criteria to determine which therapies were most relevant to their needs.
Only with this kind of thorough investigation and standard setting will we build a real case for the systemic inclusion of CAM in the American health system. And, understandably, only when that case is built will the medical establishment and the general population begin to accept that an integrated approach to health is actually a scientifically legitimate one.
In addition, the scientific demonstration of the benefits of CAM would help us overcome the more practical challenges to the integration of CAM services -- such as financial and logistical access to therapies. Once political will and scientific credibility exist, these more practical obstacles to integration will become much less daunting: after all, CAM already tends to be extremely cost efficient, and the practicality of different CAM therapies as preventive medicine has been explored in many different areas of disease for years. Institutionalizing access should not be difficult from these points of view.
Therefore, while Body Positive acknowledges the difficulties of presenting a comprehensive discussion of CAM therapies, we feel that it is imperative that we encourage the serious exploration of the many aspects of integrated health care. In our upcoming conference, and in this issue of Body Positive magazine, we are attempting to touch on some of the most critical aspects of the CAM discussion.
Although we do not pretend to answer, or even to ask, all of the questions related to CAM utilization, the October 1 conference will introduce a diverse menu of topics, including such issues as practical access to CAM therapies; side effects management with CAM; and descriptions of proven and popular CAM therapies, based upon case studies and specific symptoms related to HIV/AIDS.
Truly integrated care will only be realized in this country when we build a consensus broad enough that our voices will be heard at all levels. The first step is information. As an AIDS service organization dedicated to providing you with up-to-date information about health and well-being, Body Positive presents this issue of our magazine as an introduction to CAM. We hope that it will provide you with resources for your own learning process about CAM and integrated care.
Rachel Sacks is Co-Director of Community Outreach and Education at Body Positive.
Photographs by Judy Lawne