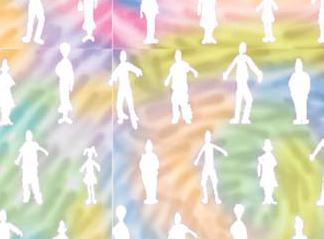 Non-adherence of antiretroviral therapy can lead to higher viral loads and viral resistance, while proper adherence is linked with viral suppression. Data show that adherence of over 95 percent is needed for effective viral suppression. Adherence to anti-HIV medications is critical because of the increased chance of developing drug resistance and, according to the U.S. Department of Health and Human Services (DHHS) HIV/AIDS Bureau, "a treatment's success can begin to diminish when patients are less than 95 percent compliant."
Recently Richard Day Research conducted a study underwritten by Bristol-Myers Squibb of 403 HIV-infected persons taking antiretroviral therapy on average for eight years and who had switched regimens four times. A number of important findings are identified below.
As this survey defined adherence in terms of doses missed or taken late, the results showed only 48 percent were considered adherent. Breaking medication habits down further, based solely on the number of doses missed during the past seven days, 69 percent were considered adherent (defined as taking 95 percent or more of all required doses), while 31 percent were not. Sixty-six percent said they were fully adherent in that they had not missed a single dose in the past week, while 17 percent reported missing a single dose and another 17 percent reported missing two or more doses within the past seven days.
According to survey participants, the primary reason for becoming less adherent (cited by 29 percent in open-ended format) is due to being busy with work or life demands. More than one-third (38 percent) reported that although they "strongly" or "somewhat agree" that they want to take their medications, they sometimes forget or fall asleep. Twenty-two percent said forgetting to carry their medications with them when they were away from home was a problem. Psychological and personal control issues are important barriers for some patients, who do not yet feel they are fighting HIV on their own terms; these individuals continue to be challenged by side effects and by disruptions to their daily routines and eating habits. Consistently, one-quarter to one-third of respondents felt they are not yet controlling how HIV affects their lives: thirty-three percent reported they have had to tailor their life to their HIV treatment regimen, 24 percent agreed that "HIV is controlling me, instead of me controlling it" and 37 percent said having to take HIV medications means having less freedom. Twenty-seven percent felt having to take HIV medications was embarrassing.
Advertisement
While 87 percent felt a strong commitment to taking their antiretrovirals as prescribed, side effects (47 percent), feeling ill (21 percent), or being depressed (23 percent) were the most frequently cited reasons offered for why adherence can be difficult. They reported that the following side effects had the greatest influence on adherence:
fatigue
(42 percent),
diarrhea
(40 percent), nausea (29 percent), problems with sleep (28 percent),
depression
(26 percent), and body shape changes (26 percent). In addition, 34 percent cited concerns about the long-term effects of HIV medications as a reason taking HIV medications can sometimes be difficult. Although cited less often than side effects, other barriers to adherence included too many pills to take at one time (23 percent), difficulty coordinating medications with daily schedule, changing schedule, or with their job (19 percent), pills too large and hard to swallow (19 percent), or difficulties when medications need to be taken with food (19 percent). However, it is noteworthy that the frequency of dosing was cited as a major barrier by only 11 percent. In open-ended format, "being too busy" and "forgetting" was the top reason cited by 46 percent of those providing open end answers as the reason for missed or late doses within the past seven days.
Sixty-two percent have been able to tailor an antiretroviral regimen that suits their lifestyle. Patients said taking personal responsibility for their own success was essential, and recommended strategies to keep dosing easy and pills accessible. Ninety-three percent declared they themselves had the strongest influence on their success with adherence; 22 percent cited the influence of their health care providers, and 20 percent relied on immediate family members and partners. The most effective adherence strategies were ranked and the ones most frequently cited were using a pill container (48 percent), keeping pills in an obvious place (42 percent), switching to simpler regimens with lower pill burdens (40 percent), linking dosing to specific aspects of their daily routines (37 percent), working with their provider to tailor a regimen that suits their daily schedule and lifestyle (20 percent) and switching to a regimen with more tolerable side effects (30 percent).
There are a number of benefits to complete adherence, such as better HIV suppression and limiting the emergence of resistance. This survey showed that other important benefits are the improved sense of control over patients' lives reported by 62 percent, worrying less about having HIV (44 percent), feeling healthier (43 percent) and possessing a sense of well-being (41 percent).
However, nearly one quarter (22 percent) did not believe their healthcare providers really understood how hard it is for them to take their antiretrovirals. Twenty-six percent said they had not been given a choice of treatment regimens that suits their lives best. According to the DHHS Guidelines, healthcare providers can and should adjust regimens to suit a patient's lifestyle and address other issues such as side effects. When this is done, the chance of adherence success has been found to increase.
This survey was designed by Richard Day Research of Evanston, IL and edited by Dr. Judith Feinberg, professor of medicine at the University of Cincinnati College of Medicine and principal investigator at the University of Cincinnati AIDS Clinical Trials Unit. It was conducted online in June, 2005 by Richard Day Research. This educational initiative is underwritten by Bristol-Myers Squibb.