Since the discovery of HIV in 1983, there have been tremendous gains in AIDS medicine. One of the major advances has been the development of highly active antiretroviral therapy, or HAART -- a drug regimen that often consists of at least one protease inhibitor and two nucleoside analogs. Unfortunately, HAART is not available to everyone who needs it and it does not cure HIV infection (though often it can prevent mother-to-child transmission). Many experts agree that only an HIV vaccine could potentially bring the global HIV/AIDS epidemic under control. Yet a safe and effective HIV vaccine has remained an elusive goal despite many years of research.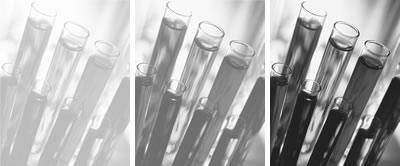 The Scientific Challenges
A vaccine is a ready-made medicine that stimulates an immune response to protect a person from illness. Vaccines may be made of inactivated organisms, weakened organisms, or artificially manufactured fragments of an organism. A preventive (prophylactic) vaccine is intended to prevent initial infection. A therapeutic (treatment) vaccine is given after infection and is intended to reduce or arrest disease progression.
Advertisement
In the wake of reports about increases in HIV infections among gay men in San Francisco and the growing crisis in sub-Saharan Africa and other regions, an HIV vaccine has some advantages over current HIV prevention strategies. It could potentially protect those living in regions where there is little or no access to healthcare or prevention education services, and it would not rely entirely on behavior/lifestyle changes. But this scenario depends on the creation of a vaccine that provides "sterilizing immunity" (complete protection), which means that a person would not become infected even if directly exposed to HIV. However, because of the way HIV attacks the immune system and rapidly mutates (changes form) in the body, a completely protective vaccine is not likely to become a reality any time soon.
Take for example, VaxGen's AIDSVax, a preventive vaccine, and the only vaccine to reach Phase III clinical trials (designed to test its effects on humans). AIDSVax contains a synthetic protein on HIV's outer layer (gp120) that binds to human cells during infection. The goal is for AIDSVax to train the immune system to recognize gp120, create antibodies to coat gp120, and therefore, prevent HIV from entering the human cell. Yet, this theory is unproven in humans.
Current research is focusing more on therapeutic vaccines. It is not clear exactly how they will work, but the goal is for therapeutic vaccines to train the immune system to stop or slow down disease and reduce the infectiousness of people who are already HIV positive. One strategy involves exposing people to bits of HIV so that the virus is easily recognized and targeted by the immune system (like the chickenpox vaccine). Researchers are also looking into using a therapeutic vaccine together with HAART as a treatment alternative for people who have exhausted other treatment options.
Many vaccines that show promise in the test tube fail to produce results in later studies. Those vaccines that do move on to animal studies face a serious problem: researchers have yet to find the perfect animal model capable of replicating the effects of HIV, since scientists ethically cannot risk infecting humans with HIV to test vaccines. To date, the most ideal research subjects are nonhuman primates like chimpanzees or monkeys. But there is no universal approach for testing vaccine strategies in primates, and no guarantee that observed effects in animals can be replicated in humans.
The current trend in HIV vaccine research is to test a combination virus called SHIV on monkeys. SHIV was created using the outer envelope of HIV and the monkey version of HIV called SIV. The fusion of the two has resulted in a very powerful virus that obliterates the monkey's immune system in a matter of weeks when compared to the slower progression of HIV. While this speeds up the research process, many researchers question the value of studying a virus that is so dissimilar to HIV, especially since vaccine candidates tested on SHIV infected monkeys often have been unable to prevent infection.
Ethical and Social Considerations
The global success of an HIV vaccine depends on many variables. It would need to be inexpensive, easily administered, and effective against multiple strains of HIV, especially strains that are prevalent in regions like sub-Saharan Africa and Southeast Asia. This will entail the recruitment of thousands of participants all over the world, and these volunteers must be representative of those who are at high risk for HIV infection such as sex workers and IV drug users (IDUs). Those who are at high risk for HIV infection also include poor villagers with little or no education living in rural areas of Africa and Asia.
All trial participants must understand that the experimental treatments they receive during these trials may not prevent infection, may cause discomfort, and may have some potential risks. And they must give proper written consent. This is especially vital for trial participants from regions where there is either limited or no access to HIV treatments.
And what should happen if they do in fact become infected with HIV while participating in clinical trials? Even if they are given the latest treatments by the trial sponsor, will they continue to receive them after the trial is over? UNAIDS attempted to address this specific issue in a document released in May 2000 that called for medical treatment for HIV vaccine trial participants with the "ideal being to provide the best proven therapy, and the minimum to provide the highest level of care attainable in the host country." However, this does not adequately address the risks of trial participants in very poor countries.
Since the first successful HIV vaccine may only be partially effective, researchers are exploring the possibility of combining a partially effective vaccine with current prevention strategies. This has resulted in renewed interest in the development of microbicides a topical agents like creams or gells that inactivate, kill or destroy microbes. These combined approaches will be needed since a partially effective vaccine may create a false sense of security.
"Social harm" is an additional risk for people participating in HIV vaccine trials. Because it is essential that trial participants include those high risk groups, some volunteers may be labeled as "gay" or "drug users" -- stigmatization that can be especially harmful in cultures where some sexual and social behaviors are illegal (for example, sex between men or IV drug use). In addition, participation in an HIV vaccine trial may cause participants to test positive on HIV antibody tests when, in fact, they are not actually infected with HIV. Positive HIV test results could cause medical insurance problems and threaten some people's immigration status. What kind of support will researchers and clinicians provide to these people?
Ultimately, the development of an HIV vaccine does not guarantee that it will reach everyone who needs it -- a sobering issue when one considers the current plight of resource-poor countries and their efforts to gain access to costly anti-HIV treatments. Some experts predict that an HIV vaccine will be costly. Resource-poor countries with weak infrastructures for distribution will face the most challenges in making such a vaccine available. Several international organizations are, however, working to establish funds to help resource-poor countries purchase future HIV vaccines.
Despite the scientific challenges and ethical questions, HIV researchers and advocates are still optimistic. Several vaccines are now in the research pipeline. And governments, private organizations, and wealthy philanthropists are finally devoting more and more money to the vaccine effort. If the many obstacles can be overcome, the AIDS epidemic may yet be stopped in its tracks.
Resources at a Glance

Back to the SFAF OUTReach November 2001 contents page.