Participants in the National AIDS Marathon training program are gearing up to run the 26.2-mile Honolulu Marathon on December 9, 2001.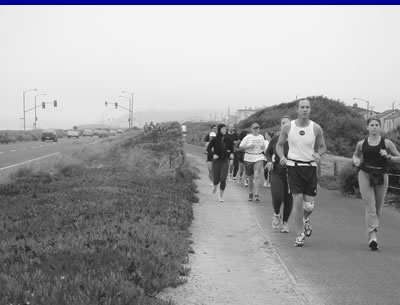 Over 1,000 runners -- most of whom have never before run a marathon -- have been busy through the summer and fall training and raising money to help people living with HIV and AIDS. Training at four sites throughout the Bay Area -- San Francisco, Walnut Creek, Mountain View, and San Leandro -- runners are building their endurance by increasing their mileage each week -- and will actually run a full "practice" marathon on November 18! Among the runners are many members of the Board of Directors and staff of SFAF.
Advertisement
To date, the runners have raised nearly $2.8 million! In addition to supporting our work here at the Foundation, proceeds raised through the AIDS Marathon will help the Foundation support HIV/AIDS prevention programs in Alameda, Contra Costa, Marin, San Mateo, and Santa Clara counties. A portion of the proceeds will also help fund a new initiative to support vaccine preparedness and HIV treatment access in the developing world.
If you would like more information about the AIDS Marathon -- or to sponsor a runner -- please go to www.aidsmarathon.com or call 510.451.4800.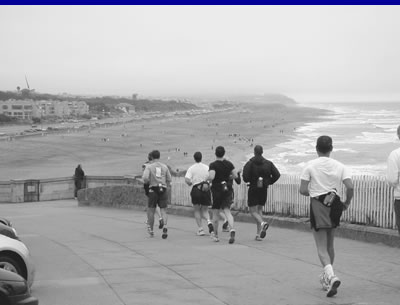 Back to the SFAF OUTReach November 2001 contents page.