Introduction
In 1997 epidemiologists at the World Health Organization (WHO) and the Joint United Nations Programme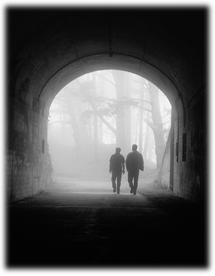 on HIV/AIDS (UNAIDS) estimated conservatively that somewhere in the world a human being is infected with the human immunodeficiency virus (HIV) every ten seconds. WHO and UNAIDS also noted that sexual transmission of HIV accounts for approximately 90% of new HIV cases worldwide. The cumulative total of persons living with HIV and acquired immune deficiency syndrome (AIDS) throughout the world by the end of 2000 was estimated at 36.1 million.
The initial reports of this disease -- identified for a time as gay-related immune deficiency (GRID) and finally named AIDS -- were made to the U.S. Centers for Disease Control and Prevention (CDC) in June 1981. The first reports of cancerous skin lesions, identified as Kaposi's sarcoma (KS), and a rare pneumonia, Pneumocystis carinii pneumonia (PCP), were made that year among otherwise healthy gay men, that is, men self-identified as homosexual, in Los Angeles and New York. To state that over the next few years AIDS "spread like wildfire" among gay and bisexual men in the major metropolitan areas of the U.S., Canada, Western Europe, and Australia is not an exaggeration. Over the next two years it became clear that the primary routes of transmission of HIV, the virus which causes AIDS, were by sexual and blood contact. From that time through the present, many gay and bisexual men have dramatically altered sexual practices to prevent the transmission of HIV. Indeed, gay and bisexual men have taught other populations that it is possible to adopt safer behaviors and so have helped to slow the spread of the epidemic among heterosexual populations in the developed countries of the world.
AIDS prevalence (total number of cases) increased during the mid-1980s among urban gay and bisexual men, then began to decline by the late 1980s and early 1990s, as a result of deaths and gradually decreasing numbers of new cases. HIV incidence (number of new cases per year) reached a plateau for gay and bisexual men over the past ten years. Still, HIV and AIDS continue to disproportionately affect gay and bisexual men in the U.S. through the present day, particularly men of color. This report will outline current trends in the persistent epidemic among men who have sex with men (MSM) and the continuing need to address the health of this group of men.
Men who have sex with men include men who identify as gay, queer, bisexual, and same-gender-loving men, as well as men who do not identify as homosexual. Therefore, this report will use the more inclusive term, men who have sex with men, or MSM. Where they are available, data on MSM include MSM who also inject drugs.
New cases of HIV are not reportable in all states, although cases of AIDS are universally reportable in the U.S. Therefore, no report can accurately document the spread and current numbers of new infections among MSM or any other population in the U.S. Nevertheless, looking at cases of AIDS has helped to identify trends in the epidemic.
The CDC defines AIDS as documented HIV infection plus diagnosis of an opportunistic illness or a CD4 T-cell count below 200 cells/mm3. As of December 31, 1999, 733,734 cases of AIDS had been reported to the CDC, which maintains and has published statistics about AIDS in the U.S. since 1981. Of these, 59% had died and 41%, or more than 300,000 people, were currently living with AIDS. The toll of the AIDS epidemic among injection drug users and heterosexuals has increased in the U.S. during the last decade, but MSM continue to account for the largest numbers of people diagnosed with AIDS each year. Of the 724,656 cases of AIDS among adults and adolescents reported to the CDC from the first cases in 1981 through December 31, 1999, 388,179 (53.6%) have been among MSM. In 1999, 19,144 new AIDS cases were reported among MSM (including MSM who inject drugs), compared with 8,624 cases among injection drug users and 4,191 cases among men and women who acquired HIV and then AIDS through heterosexual contact.
By 1998 the Canadian government had reported about 20,000 AIDS cases, of which 75% were among MSM. (HIV reporting is not required in all of Canada's provinces, thus the total number of cases of HIV is not known.) From 1981 through 1990, the annual numbers of cases of HIV and AIDS among MSM in Western Europe exceeded the numbers of cases among people with other risk factors; since 1990 cases of HIV/AIDS among injection drug users have surpassed those in MSM, which remain a close second. Australia's HIV epidemic has also been primarily among MSM. Case reporting for Latin America as a whole is incomplete; nevertheless, research in the region suggests that over 50% of infections reported in the 1980s were among MSM.
In a poster presentation at the XIII International AIDS Conference in Durban, South Africa, in July 2000, J. Blair and colleagues from the CDC reviewed trends in AIDS incidence and survival among MSM in the U.S. Between 1996 and 1998, AIDS incidence among MSM declined by 30%; AIDS-related deaths declined by 61%. These dramatic declines are primarily attributable to the introduction and widespread use of combination anti-retroviral therapy (ART, also known as HAART, or highly active antiretroviral therapy). However, even though rates declined dramatically among MSM as a group, sharp differences occur when ethnicity is considered. Of the nearly 167,000 cases of AIDS diagnosed in MSM from 1993 through 1998, the proportion of MSM of color with AIDS actually increased from 39% in 1993 to 52% in 1998. From 1996 to 1998, AIDS incidence in the U.S. declined least among Latino and African-American MSM. Decline rates were 43% among MSM of Asian and Pacific Island origin, 39% among White MSM, 35% among American Indian/Alaska Native MSM, 26% among Latino MSM, and 23% among African-American MSM. Thus, the authors concluded, "among MSM, African-American and [Latino] men account for an increasing proportion of AIDS cases."
Rough estimates of HIV prevalence among MSM in the U.S. may be derived through sexually transmitted disease (STD) clinic surveys. While the survey results do not include data from all MSM, because not all MSM seek services at STD clinics, they are informative in a general way. In 1997 the CDC reported survey results about HIV prevalence among MSM seeking services at STD clinics in 13 cities in the U.S. Prevalence ranged from a high of 36% in Atlanta, notable particularly in African-American MSM, to a low of 4% in Seattle. The CDC concluded that "the highest HIV infection prevalence rates among populations at risk for HIV nationwide were found among MSM attending [STD] clinics. The median prevalence rate in these clinics was 19.3%."
In 16 states including California, HIV, unlike AIDS, is not a reportable condition. However, 34 states and two territories in the U.S. report the results of confidential HIV testing among adults and adolescents to the CDC. Reports from the CDC include only those who have tested HIV positive and who have not developed AIDS. For the year between July 1999 and June 2000, 21,589 new cases of HIV were reported. (Note that these are cases of newly diagnosed HIV, not necessarily recent HIV infections.) Women accounted for 32.3% and self-identified MSM accounted for 6,646, or 31%, of all new reported cases. Of note, among the 14,580 new cases in men, 5,224 men, or 36%, did not identify a risk factor for contracting HIV; thus, it is reasonable to conjecture that a greater number of men than reported likely acquired HIV through same-sex sexual contact. Clearly, HIV continues to spread at alarming proportions among MSM in the U.S.
Unfortunately, there are fewer data documenting the growth of the epidemic among MSM in many countries in Latin America, Eastern Europe, Asia and the Pacific Islands, and Africa. Studies are expanding in some of these regions, although they are often difficult to conduct because male-male sexual behavior is covert in many parts of the world. Additionally, the increasing numbers of women and heterosexual males with HIV in many parts of the world, together with enduring religious and social taboos about same-sex sexual intercourse, may have negatively impacted the willingness of MSM to report their sexual behavior, and confounded the will to examine HIV among MSM.
Much of the information mentioned in this article about current trends throughout the world was drawn from oral and poster presentations of studies released at the Durban conference; reports of studies released since the Durban conference are also included. As noted, few studies have been conducted among MSM outside the U.S., Canada, Western Europe, and Australia, leaving substantial and regrettable gaps in the global picture of HIV among MSM, although data are now being reported from some regions of Latin America. (For more detailed information on the epidemic outside the countries of the developed world, see "The Global HIV/AIDS Epidemic" in BETA, Summer 2000.)
Research has established that the highest risk for HIV transmission is to the recipient partner in unprotected anal intercourse (UAI), and most of the data presented in this article are drawn from studies of UAI -- both as recipient and insertive partners -- in MSM. Documented cases of oral transmission of HIV are still relatively rare. However, researchers from the University of California at San Francisco presented a study of 122 persons with documented new HIV infection (that is, HIV infection that occurred within the previous 12 months) at the 7th Conference on Retroviruses and Opportunistic Infections (CROI) in early 2000. Of these, eight people, or 6.6% of those studied, were classified as "likely [having acquired HIV through] oral sex," after using stringent criteria for evaluating the mode of HIV transmission. Thus, the risk for orogenital transmission of HIV may be higher than previously estimated.
U.S.
Relative to other locations, the U.S. has recently published more studies about current trends among MSM, and U.S. data are therefore disproportionately presented in this article. Yet, as noted earlier, it is difficult to determine the absolute numbers of new HIV infections even in the U.S., since almost a third of the states do not report HIV infection to the CDC.
Separate sections will address young MSM and MSM of color. Because young MSM have come of age in the era of AIDS, trends among this population deserve special notice. As discussed earlier, HIV has a large and disproportionate impact among MSM of color in the U.S.
Multisite Studies in the U.S.
Various recent studies have examined the prevalence of HIV as well as trends in sexual behavior among MSM in the U.S. Greater concentrations of MSM live in the urban areas of the U.S., compared with nonurban areas; thus, urban areas normally have higher prevalence rates than nonurban areas. Based on a survey in 1997 and 1998 of almost 3,000 households of MSM in Chicago, Los Angeles, New York City, and San Francisco, one study reported that the average overall prevalence of HIV in those cities was 18%. Multivariate analysis revealed that HIV prevalence was significantly higher among men with a history of recreational drug use (injected or noninjected), less "closeted" men (that is, men whose sexual orientation is acknowledged to themselves and those around them), men of middle age or older, African-American men, and men with lower educational levels.
The CDC conducted interviews with over 5,000 MSM in 12 cities in 12 states between January 1995 and December 1998. Analysis considered 38% of these men (1,949 MSM) who knew they had been HIV positive for greater than one year. Of the 47% of this group who reported any anal intercourse within the past year, 33% reporting having done so without a condom. Men interviewed in 1997 and 1998 were significantly more likely than those interviewed earlier to have reported UAI. A strong association was also found between multiple sexual partners and UAI. This study also found no significant association between frequency of UAI and current use of ART.
Other studies have found an association between ART use and increased sexual risk taking. These studies elucidate the often-expressed belief among MSM that lower HIV RNA viral load in blood and semen translates into a reduced risk of transmitting HIV. The Multicenter AIDS Cohort Study (MACS) enrolled MSM in major urban areas across the U.S. in 1984 and 1985, and then again from 1987 through 1991. In 1999 men enrolled in MACS were asked to complete a survey to determine if attitudes toward UAI were influenced by ART. HIV negative men surveyed reported more male sex partners than HIV positive men, but there were no differences by serostatus in reported UAI. Both HIV negative and HIV positive men who agreed that ART reduced their concern about HIV transmission reported more frequent UAI. HIV "burnout," or reports of being tired of safer sex, was associated with a four-fold increase in UAI, both as insertive and receptive partners, among HIV positive men.
In a more pointed study, the CDC conducted anonymous structured interviews from August 1998 through February 1999 in seven U.S. cities, asking participants if they agreed that they were less likely to practice safer sex because of better treatments for HIV. Thirteen percent of MSM surveyed said that they agreed; in this group, those with nonprimary sex partners reported higher levels of UAI in the past 12 months than those who disagreed. In a recent study of 395 MSM aged 23-29 years in five U.S. cities, the CDC found that, while knowledge of postexposure prophylaxis (PEP, or taking a brief course of combination anti-HIV therapy following probable sexual exposure) availability and ART was not associated with UAI or total number of sex partners within the past six months, optimistic attitudes about ART's ability to control HIV and lower anxiety about HIV infection were associated with increased risk taking. Remien and others interviewed serodiscordant MSM couples (one partner was HIV positive, the other partner HIV negative), in which the HIV positive partner was taking ART. Poorer adherence was significantly related to increased occasions of UAI; the authors concluded that this association may pose a threat for the development and transmission of multidrug-resistant HIV to uninfected partners.
Reports from Individual Cities in the U.S.
Just prior to the Durban Conference, the San Francisco Department of Public Health (SFDPH) released a preliminary report on the results of several studies of MSM in San Francisco. These studies reported increased incidence of rectal gonorrhea, an indicator of UAI (72 cases reported in 1994 compared with 159 cases reported in 1998). It is worth noting that there was also increased screening for rectal gonorrhea during these years, which may account in part for the increase in cases reported. At a conference held in December 2000, the CDC announced that the national rates of all cases of gonorrhea, which had fallen nearly 75% between 1975 and 1996, increased by 9% from 1997 to 1999.
New cases of HIV among MSM seeking services at San Francisco's STD clinics rose from 7.3% in 1994 to 8.5% in 1998. HIV incidence among MSM testing anonymously for HIV at that city's HIV testing sites rose from 2.1% of those tested in 1996 to 3.4% in 1999. A subset of 124 MSM testing at these sites was interviewed and asked to reflect on most recent UAI experiences. All men surveyed were HIV negative at their most recent tests and all had had unprotected anal sex with a man who was HIV positive or of unknown status during the past year. The most common thoughts reported were:
condoms reduce sexual pleasure (90%)
leaving it to chance (e.g., "it's not in my control") (81%)
loss of control (e.g., "the sex was so great that we didn't interrupt it to put on a condom") (77%)
unprotected anal sex feels good (76%)
the partner's looks, speech, or behavior seemed to indicate that he was not infected (69%)
Between 1994 and 1998 the STOP AIDS Project in San Francisco conducted more than 26,000 first-time street interviews with MSM. These interviews showed a decline in consistent condom use for anal sex from 70% of those interviewed in 1994 to 54% in 1999. Similarly, those reporting multiple partners and UAI rose from 24% in 1994 to 43% in 1999.
The SFDPH concluded that the combined study results (of these and other studies) show that sexual risk behavior is increasing among MSM and that the number of all new cases of HIV, which had been steady at an estimated 500 new cases per year since 1992 (67% of these cases among MSM), may be increasing in San Francisco.
In a draft report released in January 2001, the SFDPH estimated that the number of all new HIV infections in San Francisco in 2000 may have increased to over 700. New cases projected for the current year may be as high as 892. While these figures include both MSM and non-MSM, the SFDPH estimates that incidence among MSM, including MSM who inject drugs, will increase to 6.8% this year, from 3% four years ago. The researchers who prepared this report acknowledged that these figures are estimates, and not confirmable numbers, because, as noted earlier, HIV positive cases are not reportable in California.
Los Angeles County conducted the Supplemental HIV/AIDS Surveillance project between 1995 and 1997. Of the 168 MSM participants who reported receptive anal intercourse during that period, 27% did not always use a condom. Other studies from Los Angeles have estimated a steady HIV prevalence rate between 30% and 33%. The average HIV prevalence rate among MSM who attended four Los Angeles STD clinics between 1998 and 1999 was 16%.
The New York City Department of Health (NYCDOH) reported in Durban on a study of 3,640 MSM attending STD clinics between 1990 and 1998. The population was 70% men of color and 30% White. HIV prevalence declined from 1990 (47%) to 1998 (19%), with the largest decline observed among White men and the smallest decline among African-American men. However, HIV prevalence among MSM with gonorrhea at any location or syphilis remained stable at 40% to 50% over the nine-year period, and MSM with either of these STDs were significantly less likely to accept HIV testing than men diagnosed with other STDs. Gonorrhea was diagnosed four times more frequently in HIV positive than in HIV negative men.
Klitzman and colleagues from New York's Columbia University conducted in-depth interviews among 26 HIV positive and 15 HIV negative MSM. When analyzed, the interviews revealed that "issues of trust repeatedly arose in decisions concerning HIV disclosure and whether to engage in protected sexual activity with partners." Some HIV negative men mistakenly believed that their sexual partners were also HIV negative. Their beliefs were based on assumptions they made about their sexual partners, or their partners' mistaken claims to be HIV negative; several HIV positive men reported they had acquired HIV in this way. (In a similar vein, San Francisco's Center for AIDS Prevention Studies [CAPS] and the San Francisco AIDS Foundation have conducted extensive qualitative interviews with MSM engaged in high risk sexual behavior over the past several years. The themes emerging as contributors to high-risk behavior among these men include self-described isolation, depression, assumptions made about the serostatus of the sexual partner without discussion of serostatus, and objectification, or seeing other men primarily as objects of sexual fantasies.)
Trends among Young MSM
Young MSM (YMSM), generally defined as men between 15 and 25 years of age, are maturing and beginning to have sex with other men in the age of AIDS. Reports over the past ten years that have examined the sexual behavior of YMSM have often lamented the failure of prevention efforts in this population. The Urban Men's Health Study, conducted with 2,800 participants in four major U.S. cities over the past 14 years, shows an 11% HIV positive rate among MSM aged 18-29. In 1999 researchers interviewed over 2,600 YMSM at gay venues in ten U.S. urban areas; of these, 78% reported that they had been tested for HIV. Of those tested, 1.5% were HIV positive. However, a recently reported study of 541 YMSM recruited at public venues in New York City revealed that HIV prevalence in this group was 12.1%. The investigators noted that prevalence was 5% among those aged 15-18 years, and 16.4% among those aged 19-22 years. Koblin and colleagues also noted that 46.1% of these men reported having UAI in the previous six months.
Between 1994 and 1998, the Young Men's Survey (YMS) was conducted as a cross-sectional probability survey of YMSM sampled at public venues in seven U.S. cities. Of 3,449 YMSM tested for HIV, 7.2% were HIV positive. Four hundred fifteen young men volunteered for the YMS in Baltimore between 1996 and 1998; 87% had had sex with other men and were recruited at gay bars and dance clubs for HIV testing and behavioral interviews. Of these, 37% reported they had not used a condom during their most recent sexual encounter, during which 21% were using drugs and/or alcohol. Nine percent of this sample of YMSM were HIV positive.
Finally, data from participants in the Young Men's Health Study in San Francisco revealed that reports of UAI increased from 38% in 1997 to 50% in 1999.
These combined data suggest that HIV prevalence rates among YMSM may approach the rates of HIV among older MSM. HIV prevalence in MSM of all ages in urban areas is estimated to be between 18% and 30%.
Trends among MSM of Color
Various reports have validated the disproportionate impact of HIV and AIDS in all African-American and Latino populations; this holds true for MSM in these communities as well, although there is wide variance in HIV prevalence among MSM of color from city to city in the U.S. For instance, prevalence is estimated to be very high in New York and Atlanta, and lower in San Francisco and Seattle.
As noted in the report from the NYCDOH, HIV prevalence among African-American MSM dropped less between 1990 and 1998 than in any other racial group. Koblin's study among YMSM in New York City found that HIV prevalence among African-Americans was 18.4%, while among Latinos it was 8.8% and among Whites, 3.1%. The Young Men's Survey in Los Angeles revealed that while YMSM have an overall HIV prevalence rate of 10%, the rate was 20% among young African-American MSM. The seroprevalence rate for Latino men was 8% and for men of other races and ethnicities, 13%.
In San Francisco, one-on-one interviews with 238 African-American MSM (43% reported being HIV positive) confirmed that this group was knowledgeable about the ways HIV is transmitted from person to person. Yet among these men, 25% had recently had UAI with partners of unknown serostatus or serostatus opposite their own.
Notes on the Impacts of Childhood Sexual Abuse and Methamphetamine Use
The Urban Men's Health Study also found higher rates of UAI, as well as substance abuse, among MSM with histories of childhood sexual abuse (CSA). CSA may be defined as having been pressured into unwanted sexual activity before the age of 16. A study of 456 HIV positive men in San Francisco and New York found that a history of CSA was significantly associated with the number of sexual encounters in the past 90 days involving UAI with HIV negative partners or partners of unknown serostatus. (Studies of CSA among young females have also shown an association with unsafe sexual practices as adults.) Interestingly, this study found that CSA did not predict alcohol or drug use, sexual compulsivity, or internalized homophobia.
Approximately one-third of 908 MSM drug users recruited for a study in Los Angeles, which was published in 1999, reported using methamphetamine (e.g., speed, crystal) in the past 30 days. Methamphetamine users were more likely to engage in high-risk sexual behavior, and were more likely to be White. This study echoes the experiences reported from other areas of the U.S. (Unfortunately, analysis did not include information on the serostatus of these men.)
Canada
A study reported by the Ministry of Health in Ontario at the Durban conference looked at MSM who received voluntary HIV antibody testing two or more times between 1992 and 1998. Results revealed a decline in HIV incidence between 1992 and 1996 -- from 1.9 per 100 person-years to 1.0 per 100 person-years. However, incidence rose again to 1.5 per 100 person-years between 1996 and 1998. A person-year represents one person followed for one year, or two persons followed for one-half year, etc.
The Durban conference featured a Community Programme track with daily "Community Mamelang" sessions (mamelang means "listen" in Zulu and refers to community symposia at the AIDS conference). One symposium in this series was titled, "Keeping it safe -- maintaining gay safe sex practices in the light of treatment for HIV." The speaker from Mexico, Jorge Huerdo, reported that prevention campaigns are rare in Latin America. Argentina, Brazil, Panama, Costa Rica, and Uruguay are the only countries in the region that offer universal treatment for HIV; treatment in other countries depends on one's ability to pay for them. Sadly, he reported, most HIV positive gay men in Mexico City -- and presumably elsewhere in many regions of Latin America -- "ignore their HIV status until they get sick."
A group of 912 MSM in São Paulo, Brazil, was recruited for a longitudinal study (following participants over an extended period of time), conducted between 1994 and 1999, with the goal of estimating HIV incidence and related sociobehavioral factors. Volunteers were interviewed and tested every six months, while participating in activities such as discussion groups that encouraged safer sexual practices. During the five years of the study, prevalence of UAI remained constant at 36% insertive UAI and 43% receptive UAI with steady (long-term) partners, and 16% insertive UAI and 14% receptive UAI with casual (nonprimary or short-term) sex partners. Surprisingly, the percentage of study participants who stated that they did not know the HIV serostatus of their steady partners increased from 44% at year 1 to 70% at year 5. Likewise, 71% of participants did not know the HIV status of their casual sex partners at year 1; by the study's end, this figure had increased to 92%. The authors concluded that "the [high] proportion of [those men with] no knowledge of [their] partner's serostatus and high-risk sexual practices underscore the persistent vulnerability of the population studied."
Of all cases of AIDS reported in Peru through December 1999, 48% have been among MSM. A 1998 study of six cities in Peru offered voluntary HIV testing to MSM, regardless of their declared knowledge of their HIV status, who presented for STD screening. Blood samples were obtained for over 6,200 men, 4,858 of them from Lima. HIV prevalence for MSM in Lima was 12.2%; only Iquitos had a higher prevalence at 14.5%. The highest rates of HIV prevalence were among transvestites (in this case, defined as MSM who dress as women) at 34.8%. Surprisingly, although only 12.4% of the study group declared that they consistently used condoms, inconsistent condom use was not statistically associated with HIV infection. Also worth noting are the 46% of study participants who stated that they had recently had sex with women.
At the Community Mamelang session described earlier, Rainer Schilling of Germany's AIDS Hilfe stated that gay men's "protected [sexual] practices are sliding" in Germany. He noted that the normalization of AIDS -- that is, the view of AIDS as a chronic, manageable disease -- has led to an increased need for health education. One strategy being employed there is the development of programs to assist young gay men to "come out" (that is, to identify, accept, and talk about their sexual orientation), and to practice safer sex.
Two studies presented in Durban from the Netherlands and Sweden looked at increasing incidence of UAI in steady MSM relationships in those countries. The Dutch study evaluated 143 seroconversions (blood tests for HIV turning positive) that occurred between 1985 and 2000 among MSM in Amsterdam; the source of HIV infection was determined for 133 of these men. The researchers determined that these men were more likely to have contracted HIV from their steady partners if they were younger and the seroconversions occurred more recently. Specifically, the role of the steady partner as the source of HIV in young seroconverters (less than 33 years of age) increased from 12% between 1985 and 1987 to 46% between 1996 and 2000. Thus, younger MSM had a higher chance of contracting HIV from primary partners than in earlier years of the epidemic.
The Swedish study also looked at sexual behaviors in steady relationships. Nearly 1,400 questionnaires were completed by MSM from all over the country; the study also included sexual diaries and focused interviews. The researchers noted that use of the Internet made it possible to reach MSM "with practically no links to the gay community and men from rural areas." Findings suggested that unprotected sex is far more common in steady than in casual relationships, and that UAI in casual relationships was related to "a calculation of potential HIV risks," though the study did not include mention of increased seroconversions as a result of casual sexual encounters.
Similar reports were noted in the United Kingdom (UK) at the end of 2000. In January 2001 the Public Health Laboratory Service (PHLS) noted that more than 20,000 adults in the UK are now living with HIV. More HIV diagnoses were made in 1999 than in any year since 1985, and the PHLS expects that the figures for 2000 will be at least 7% greater than those for 1999. According to the PHLS, MSM remain the single largest risk group, accounting for 1,096 (38%) of the 2,868 new diagnoses in 2000 that were reported by January 2001.
Andy Quan, reporting at the Community Mamelang session, described a slow but steady increase in unprotected sex between 1996 and 2000, with higher rates of UAI reported among HIV positive than HIV negative MSM. He also noted that the emerging sexual culture of increasing UAI is "better known to positive than to negative men." However, the number of new cases of HIV in Australia has remained steady during the past four years, suggesting that MSM there may be making more informed decisions when choosing UAI.
Australia's Queensland Gay Community Periodic Survey, conducted annually since 1998, is a cross-sectional survey of sexual practices in the past six months among MSM who were recruited through a variety of gay community sites. The most recent survey of 1,285 MSM was conducted in June 2000; the median age of respondents was 33 years. Nearly two-thirds of these men had had sexual contact with regular partners during the previous six months, while just over two-thirds had had sexual contact with casual partners. MSM were significantly more likely to report anal intercourse, both as insertive and receptive partners, with regular partners than with casual partners. (As in previous years, about one-third of MSM in relationships stated they had mutual agreements with regular partners to have anal intercourse without condoms.) Nearly two-thirds of those reporting sex with casual partners in the past six months did not disclose their HIV serostatus to these partners; a similar percentage of these men did not know the serostatus of their casual sex partners. Sixty-nine percent of respondents reported anal intercourse with casual partners; of these, 43% of HIV positive respondents, 25% of HIV negative respondents, and 23% of respondents who did not know their own serostatus, reported that they did not always use a condom for anal sex. One-quarter of the respondents reported using speed (methamphetamine) and over 40% reported using other recreational drugs during the previous six months. However, injection drug use was not common among these men.
Brenton Wong of Singapore discussed Asia and the Pacific Islands at the Mamelang symposium. Of note, very little data are available on MSM in the region, as same-sex sexuality tends to be covert and considered shameful. He explained the emergence of grassroots organizations in China to organize MSM. Part of the charter of these organizations is to promote Chinese culture's values of family and society, eschewing the confrontational methods of many Western organizations of MSM. Because MSM in Indonesia are nearly always married to women, Wong stated, and do not identify as MSM, there are no HIV prevention programs in that country aimed at MSM. HIV transmission from man to man is also not mentioned in either Cambodia's or Singapore's HIV prevention plans. Male commercial sex services in Japan do not encourage safer sex, he said, and the government does not encourage safer sex among MSM, factors which contribute to social isolation in that country's MSM. Wong concluded that decreased international attention to MSM and HIV has led to decreased availability of information and services for MSM in the region.
A study of HIV in Japan presented in Durban discussed increasing incidence of HIV in Japanese men, both through heterosexual and homosexual contact. Cases of HIV in men constituted 72% of all new cases reported in 1999. M. Kihara cited, but did not elaborate on, several studies which suggest that "unprotected sex is still common among MSM, and that the risk of acquiring HIV infection, especially at bathhouses, is very high."
UAI has recently increased among some MSM in the countries of the developed world, although, to date, reports of increased HIV incidence, while increasing, are still relatively rare. However, as noted at the beginning of this article, this information should be viewed within the context of the sweeping and largely enduring sexual behavior changes that many MSM made starting in the mid-1980s to protect their health and the health of their sexual partners through safer sex. Yet, for some MSM, these changes are now threatened by increased sexual risk-taking, and this may result in increased HIV incidence among MSM.
Safeguarding the Future
Given the history of dramatic sexual behavior changes among many MSM in the earlier years of the epidemic, and recent reports of increased UAI, it may be tempting to renew HIV prevention campaigns that admonish MSM to use a condom every time they have anal or oral sex. Though tempting, this approach is not wholly adequate for men who are already sexually active, because this message, while proven to prevent HIV transmission when it is practiced, fails to fully acknowledge the psychological and emotional complexities of sexual behavior. In those earlier years -- that is, before effective antiretroviral therapy was available -- many men witnessed precipitous declines in health, as well as deaths, of their friends and partners. Illness and death on such a large scale were terrifying proofs in those years of what can happen to people with HIV and AIDS. This fear provided strong motivation to change sexual behavior and to create prevention messages that educated the public about how to change it. Nevertheless, as the years have passed, fear of HIV and AIDS has abated and simplistic prevention messages may no longer suffice. Some MSM are tired of being constantly vigilant about HIV, visual reminders of HIV's devastation are fewer, and ART can keep HIV at bay, perhaps indefinitely, when taken as prescribed.
By today's measure, the early prevention messages are not wrong, but they are not always sufficient. As the SFDPH stated in a white paper (policy document) written last year on the response to updated estimates of HIV infection in San Francisco, "If people see HIV as a death sentence, they make certain choices about risk. We know that when the perception of HIV becomes one of a chronic, manageable illness, people make different choices. Prevention and health education efforts which rely on death- or danger-avoidance for motivation may no longer resonate with gay men." The document goes on to say:
There are many complicated and compelling reasons why a person chooses his own acceptable level of risk. In the era of HAART (highly active antiretroviral therapy), many men make an assessment based on their firm belief that living with HIV is an acceptable option. Others make a determination about the potential for transmission from a given partner based on information (or perception) about his HIV status or viral load. . . . The AIDS epidemic has entered a new and complex era. It is time for prevention efforts to be based on these new realities.
The SFDPH has proposed several action steps to contain the spread of HIV among MSM. These include eradication of bacterial sexually transmitted diseases (STDs) among MSM, development and expansion of HIV prevention programs designed by and for HIV positive individuals, expansion of counseling services, and establishment of a broader health agenda for the community of MSM. Untreated STDs (for example, gonorrhea, syphilis, and chlamydia) increase the risk of both acquiring and spreading HIV by two to five times in the people with the STDs. Conversely, comprehensive treatment of STDs reduces the rates of new HIV infections. (See "Sexually Transmitted Diseases and HIV-Related Risks," in BETA, Autumn 2000.)
Several studies reported in Durban also addressed the question of HIV prevention among MSM. One U.S. study, which randomly assigned 422 MSM either to a two-day seminar on sexual health or to a three-hour HIV prevention video, tested these interventions for their effectiveness in promoting sexual health. At follow-up after 12 months, the group that attended the seminar reported an 8% increase in condom use during anal sex, while the group that watched the prevention video reported a 29% decrease in condom use. These results suggest that in-depth interventions may be more effective in changing behaviors, and in sustaining those changes, than cursory interventions or simplistic prevention messages.
Two studies included the Internet as a tool to reach MSM. The Swedish study mentioned earlier, while not designed to influence men's sexual behavior, noted that researchers reached men who otherwise would not have been included because of weak links to the MSM community or geographical isolation. In a study conducted in California's Silicon Valley, researchers found that 12% of STD clinic attendees reported meeting a sexual partner via the Internet within the past year. MSM were more likely to meet partners over the Internet compared with non-MSM, and were more likely to engage in higher levels of sexual risk behavior with Internet partners. Meeting partners via the Internet was the mechanism of a recent syphilis outbreak among both HIV positive and HIV negative MSM in San Francisco. Yet, because MSM are using the Internet to find other MSM for sexual connections, the researchers concluded that this mode of communication also presents new opportunities to disseminate health and prevention messages, particularly to MSM who are not accessible through other modes such as community forums, clinics, and outreach venues.
Churches, particularly within African-American and Latino communities, may play a role in HIV prevention among MSM, although some MSM have said they feel alienated from their community churches.
While challenging, it is also vitally important to reach young males (MSM and non-MSM) before they become sexually active with explicit and thoughtful sexual education. Such education must necessarily include components that address same-sex sexuality. This speaks to health, sexuality, and HIV education initiated in grade school, and continued and intensified through middle and high school. Additionally, organizations of YMSM can be instrumental in educating, guiding, and supporting YMSM as they confront and accept their sexual identities.
Finally, a study reported by the CDC at the Durban conference underscores the importance of developing a microbicide (to kill HIV) for use during anal sex. After reading a description of a potential rectal microbicide gel, 385 MSM were asked to report their preferences for effectiveness levels and their intention to use such a product. On average, they preferred a gel that was 84% effective in preventing HIV transmission before they would use this product without a condom. While the study did not comment on the numbers of men who did or did not consistently use condoms, this result speaks to the need for such products at a time when condom use is decreasing among MSM. (See also "Feasible Microbicides Remain Elusive," in BETA, Summer 2000.)
The ideas offered here as suggestions for addressing the health of MSM are in no way comprehensive. They merely point to the evolving nature of prevention and care as the third decade of the HIV epidemic begins. Prevention strategies and interventions, and sexual health messages, will need to be relevant, focused, and targeted to subpopulations of MSM, while also meaningful for MSM as a larger group.
Tim Teeter, MA, BSN, is Associate Director of Treatment Support and Publications at the San Francisco AIDS Foundation.
Selected Sources
Bartholow, B. and others. Knowledge and attitudes regarding post-exposure prophylaxis (PEP) and highly active antiretroviral therapy (HAART) as correlates of HIV risk behavior among young men who have sex with men (MSM) in the US. XIII International AIDS Conference. Durban, South Africa. July 9-14, 2000. Abstract ThPeD5810.

Blair, J. and others. Trends in acquired immunodeficiency syndrome (AIDS) incidence and survival in the treatment era among men of color who have sex with men, United States. XIII International AIDS Conference. Abstract TuPeC3352.

Calzavara, L. and others. Increasing HIV incidence among MSM repeat testers in Ontario, Canada, 1992-1998. XIII International AIDS Conference. Abstract ThOrC718.


Advertisement
Catania, J.A. and others. U.S. Priorities -- HIV Prevention.
Science
290: 717. October 27, 2000.
Centers for Disease Control and Prevention. Basic statistics -- exposure categories (
www.cdc.gov/hiv/stats/exposure.htm
). 2000.
Centers for Disease Control and Prevention. Basic statistics -- cumulative cases (
www.cdc.gov/hiv/stats/cumulati.htm
). 2000.
Centers for Disease Control and Prevention. Estimated adult/adolescent AIDS incidence, by region of residence and year of diagnosis, 1997, 1998 and 1999, United States (
www.cdc.gov/hiv/stats/hasr1201/fig9.htm
). 2000.
Centers for Disease Control and Prevention. The HIV/AIDS Epidemic in the United States, 1997-1998 (
www.cdc.gov/hiv/pubs/facts/hivrepfs.htm
).
Centers for Disease Control and Prevention. HIV infection by age group, exposure category, and sex, reported through June 2000, from the 36 areas with confidential HIV infection reporting (
www.cdc.gov/hiv/stats/hasr1201/table6.htm
). 2000.
Centers for Disease Control and Prevention. HIV prevalence among men who have sex with men, sexually transmitted disease clinic surveys, 1997 (
www.cdc.gov/hiv/pubs/hivser97/fig_2.htm
). 1997.
Centers for Disease Control and Prevention. Need for sustained HIV prevention among men who have sex with men (
www.cdc.gov/hiv/pubs/facts/msm.htm
). 2000.
Crosby, G.M. and others. Impoverished African American men who have sex with men lack basic sexual risk information and have high levels of sexual risk for HIV/AIDS. XIII International AIDS Conference. Abstract WePeD4773.

Back to the SFAF BETA Winter 2001 contents page.