Many legislative sessions are over for the year, but our efforts to improve laws that affect choice and care at the end of life never stop! The summer months include significant projects at Compassion & Choices.
Our legal team is gearing up for the next round in the fight to preserve Oregon's aid-in-dying law. The U.S. Supreme Court will consider the Justice Department's appeal this fall. The high court will determine whether the federal Controlled Substances Act, designed to prohibit interstate trafficking of narcotics, can be used by the Justice Department to prosecute doctors who prescribe medication under the Oregon law.
A U.S. District Court and the Ninth Circuit Court of Appeals already struck down the Justice Department's efforts, and this appeal is their last chance to nullify Oregon's law. Compassion & Choices, with generous participation by the law firm, Heller Ehrman White & McAuliffe, serves as co-counsel to a group of terminally ill Oregonians who want the law to be available to them. These people join the state of Oregon and an Oregon physician in fighting this appeal.
Many readers will recall that the Supreme Court's decision in Washington v. Glucksberg, a case brought by Compassion In Dying in the 1990s, invited states to grapple with the issue of aid in dying, exactly as Oregon has done. We hope the court will recall this invitation, issued only eight years ago, and rebuff the Justice Department's efforts to prevent states from addressing this issue.
Advertisement
But our work isn't all at the federal level. We're leading the fight to advance legislation in several states, particularly California, New York and Vermont.
California's AB 651, the Compassionate Choices Act, would give the state an aid-in-dying law much like Oregon's. After passing through two committees in the Assembly, the bill is now under consideration in the Senate. We hope to see this bill safely to the governor's desk.
Every day counts! If you're a voter in California, we urge you to contact your assembly member and senator. Every phone call, every letter and every postcard truly makes a difference. If you don't live in California, but you know people who do, please ask them to take action by calling their elected officials.
In Vermont, we continue to support proponents of H. 168 which is similar to California's AB 651, while in New York, we're supporting several bills to improve pain and palliative care.
Compassion & Choices is also carefully monitoring several "health care decision restriction" bills. These bills are designed to make a "presumption of life" by requiring clear and convincing evidence to allow the withdrawal of artificial nutrition and hydration from incapacitated patients who are near the end of their life -- even if all family members are in agreement about the patient's choice to have life-sustaining measures removed.
These bills are a devastating example of government interference with the practice of medicine. Even more, they illustrate the need for every adult -- young or old, ill or in good health -- to have their advance directives in order and their health care wishes in writing. See the map below to find out if your state has or is considering a health care decision restriction bill.
Pending Bills to Restrict Health Care Decisions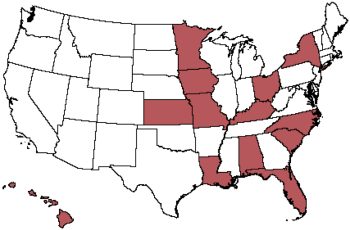 Want to help fight health care decision restrictions in your state? Contact us at 800.247.7421 or visit our online legislative action network at www.compassionandchoices.org.
As always, we owe many thanks to our dedicated members, supporters and volunteers who work at the grassroots level to support our legal and legislative efforts. Without your hard work and dedication, none of these changes would be possible.
Public Opinion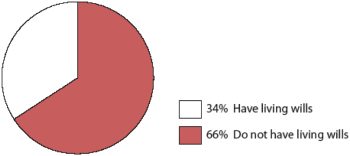 A recent Harris Poll showed that 72 percent of Americans would specify "no life support" in a living will if they had one. Still, only 34 percent of Americans actually have a living will, and the majority of those are age 65 and over. To view the complete results of the poll, please visit www.compassionandchoices.org.
Michelle Holbrook is Director of Legislative Affairs at Compassion & Choices. Kathryn Tucker, J.D., is Director of Legal Affairs at Compassion & Choices.