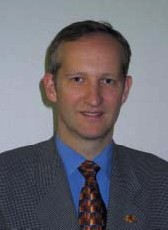 Bernhard Schwartländer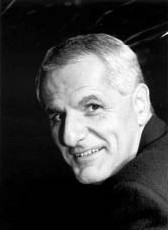 Joep M.A. Lange
The number of people living with HIV/AIDS has now reached 42 million, 95 percent of whom live in developing countries. Antiretroviral drugs could dramatically alter the prognosis for millions of these people, but the number who can currently access them remains unacceptably low, estimated at around 300,000 people at the end of 2002, a mere 5 percent of the estimated 6 million adults presently in need. In sub-Saharan Africa, only 1 percent of those in need are receiving antiretroviral therapy.
Current opportunities to scale up HIV treatment and care are immense, with many of the pieces necessary to make HIV treatment a reality now falling into place. Simplified regimens mean that a public health approach -- rather than an individualistic approach -- can include many more people on treatment. Antiretroviral drug prices have fallen on average 85 percent in developing countries over the last three years, while global expenditure on HIV/AIDS has increased from just US$300 million in 1999 to nearly US$3 billion in 2002. Donors (including the World Bank, and the Global Fund to Fight AIDS, Tuberculosis, and Malaria) are increasingly willing to support HIV treatment and care as part of comprehensive programs, and there is growing commitment to treatment and care on the part of developing countries themselves, as they realize that treatment and care are essential components of a stronger, more effective response to the epidemic.
The United Nations has set a global goal of expanding HIV treatment from the current 300,000 to at least 3 million people with HIV/AIDS in developing countries by 2005. Although this may seem daunting, it can be accomplished if, for every person currently on treatment, just one or two more can be enrolled in treatment programs, every year, between now and 2005.
Advertisement
Although it is true that more resources, infrastructure and lower drug prices are necessary, this cannot be used as an excuse for inaction. Real opportunities exist now to introduce antiretroviral therapy in existing health services as a basis for the rapid implementation of treatment programs. In addition to traditional hospital-based services, antenatal, child health, sexually transmitted infection (STI) and
tuberculosis
services can serve as key entry points for HIV treatment and care. It is also essential that programs to prevent mother-to-child transmission of HIV address the treatment needs of women and their families as well. In the private sector, leading businesses and other employers are already joining the fight against HIV/AIDS by initiating HIV treatment and care programs for employees and their family members. Although they cannot substitute for major public programs, such initiatives can and must play a more important role.
Of course, notwithstanding these opportunities, unprecedented challenges remain. There is still much that remains unknown, and some major issues -- such as drug prices and procurement, human resources and provider training -- are beyond the capacity of any one organization to solve. It is clear that the current momentum can only be maintained through a determined effort by the international community to share expertise, coordinate action, and pool resources.
To this end, the International HIV Treatment Access Coalition (ITAC) was launched in December 2002. ITAC brings together more than 50 partner organizations including people living with HIV/AIDS and their advocates, non-governmental organizations (NGOs), governments, foundations, the private sector, academic and research institutions, and international organizations. Among these groups is the International Association of Physicians in AIDS Care (IAPAC), which brings to the table the formidable experience and guidance of its international staff and physician and allied health professional membership. Other ITAC partner organizations include the International AIDS Society (IAS), the Global Network of People Living with HIV/AIDS (GNP+), the South African Treatment Action Campaign (TAC), and the United Nations Children's Fund (UNICEF).
The ITAC partners' shared goal is expanded access to HIV treatment for all people living with HIV/AIDS who need it, in line with the goals of the Declaration of Commitment of the United Nations General Assembly Special Session on HIV/AIDS.
ITAC aims to mobilize and augment its partners' efforts to increase affordability, availability and uptake of HIV treatments. The experiences of pilot HIV treatment programs offer valuable lessons for scaling up, but need to be widely disseminated. ITAC will add value to current efforts by serving as a platform for exchanging information and enabling knowledge gained from small programs to be applied across much larger populations. It will also pool and coordinate the technical expertise necessary to make this happen.
The coalition's power lies in the complementary skills and capacities of its partners. Different members will contribute to different elements of the coalition's plan of action. ITAC's priorities include:
Sharing information about pilot initiatives so that lessons learned can be applied to scale up programs;
Fostering national and international leadership and advocacy, including maintaining pressure for lower drug prices;
Helping to galvanize and coordinate donor action to assist governments embarking upon treatment programs;
Supporting the implementation of national HIV treatment programs, including technical support in planning, procurement of drugs and other commodities, and training;
Developing human resources and new provider models, including private sector-, NGO-, and peer-based services;
Monitoring and evaluating programs; in particular determining the impact of treatment on care and prevention, and how treatment will be integrated into, and boost, an overall comprehensive response to HIV/AIDS in resource-limited settings;
Promoting an operational research agenda to improve HIV/AIDS service delivery systems (public and private), as part of wider efforts to improve overall systems performance; and
Coordinating quality control including services, drug manufacturing, and provider accreditation.
ITAC is guided by an interim Steering Committee composed of representatives of developing countries, bilateral donors, NGOs, and international organizations. The World Health Organization (WHO) provides the secretariat for the coalition. Of note, ITAC is actively searching for new partners, from both developing and industrialized countries. [Editor's Note: To learn more, visit www.itacoalition.org.]
Rather than regarding HIV treatments as an additional burden to health systems and national health budgets, let us instead recognize it as a crucial investment with good economic returns -- increasing life expectancy, productivity, and quality of life. HIV treatment stands to serve as a powerful new motor for the overall response to HIV/AIDS, for prevention efforts, indeed, for the long-term sustainability of health systems as a whole.
Bernhard Schwartländer is Director of the Department of HIV/AIDS at the World Health Organization in Geneva. Joep M.A. Lange is President of the International AIDS Society and Chair of the ITAC's interim Steering Committee.

Back to the January 2003 issue of IAPAC Monthly.