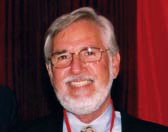 Allen I. Freehling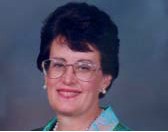 Carol A. Harris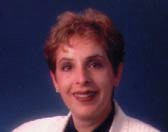 Gloria Varona Williams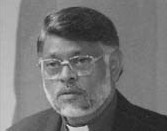 Rubin Philip
During its annual meeting December 13, 2002, the Board of Trustees of the International Association of Physicians in AIDS Care (IAPAC) unanimously voted to extend the contract of President José M. Zuniga for a second three-year term. According to IAPAC Board of Trustees Chair Allen I. Freehling, "the reappointment reflects the strong leadership demonstrated by Zuniga throughout his tenure at the association's helm, and the tremendous growth and diversification of programs and staffing that he has achieved within that time."
Since December 1999, at which point Zuniga assumed his current role, IAPAC has realized greatly increased global membership numbers; has opened regional offices in southern Africa and Europe; has significantly expanded programmatic activities; and has increased the size and diversified the composition of both its Board of Trustees and international staff.
"I am pleased to carry the ultimate responsibility for ensuring the solvency and efficacy of the International Association of Physicians in AIDS Care," said Freehling. "José's reappointment to this critical leadership position reflects our respect for the accomplishments of his first three years, and our confidence that he will continue to ensure that this association, its staff, and allies realize their full and collective potential in redressing the global AIDS pandemic. This is what is demanded of an effective leader."
Advertisement
Slate of Officers Elected
Other business transacted during the December 13, 2002, annual meeting of the IAPAC Board of Trustees included the election of Officers -- required by IAPAC Bylaws to take place every two years.
Freehling, who is Executive Director of the City of Los Angeles' Human Rights Commission, was re-elected to serve another term as Chair of IAPAC's Board of Trustees. The three other elected Officers include: Carol A. Harris of Albert Einstein College of Medicine in New York to serve as Vice Chair; Gloria Varona Williams of Chicago to serve a second term as Treasurer; and Rubin Philip, Anglican Archbishop of KwaZulu-Natal Province in Durban, South Africa, to serve as Secretary.
Zuniga praised the newly elected slate of Officers for their ongoing commitment to IAPAC's mission and vision.
"IAPAC is blessed with a group of highly dedicated and motivated volunteer leaders who comprise our Board of Trustees -- among them our Founding Chair, Allen Freehling," Zuniga said. "I am certain that with this newly elected slate of Officers our operational and programmatic goals for 2003 and beyond will be met in the spirit of accountability and transparency."
Freehling and Zuniga commended the contributions of former Vice Chair D. William Cameron of the University of Ottawa, Canada, whose term on the IAPAC Board of Trustees ended in October 2002. Cameron continues his affiliation with IAPAC as Editor of the quarterly peer-reviewed clinical journal JIAPAC, and as Co-Chair of the Global AIDS Learning & Evaluation Network (GALEN) Curriculum Committee.
FY2003 Workplan, Budget Approved
In addition to solidifying IAPAC's leadership structure, the Board of Trustees also approved IAPAC's workplan and budget for 2003. IAPAC's 2003 budget, which sees a growth to US$4.5 million, reflects significant expansion of the association's programmatic plans for the upcoming year in each of its advocacy, medical education, and technical assistance missions.
Foremost among those projected efforts are the completion of the GALEN curriculum material and certification process by early 2003; increased recruitment and retention of IAPAC members, with a focus upon expanding member services globally; the significant expansion of IAPAC's Southern Africa Regional Office (IAPAC-SARO) including its formidable role as training provider for Pfizer's Diflucan Partnership Program in 23 African countries; vitalization of IAPAC's European Regional Office (IAPAC-EURO) in Paris; increased physician and patient HIV care tools; and an increase in the scope of clinical and policy review provided through the IAPAC Monthly and JIAPAC.
"As IAPAC enters into 2003, it is critical that we not rest content with what has thus far been accomplished," stated Zuniga. "Since the IAPAC Board of Trustees has entrusted me with the continued responsibility for leading the association through its next period of growth, I have stressed to IAPAC staff and partners the need to recommit to 'fast action' in the face of human devastation wrought by HIV/AIDS."
According to Zuniga, critical to IAPAC's success is the need to limit bureaucracy and administrative overhead; to share, promote, and build on best practices; to act as a portal for knowledge on HIV care and support; and to transition from traditional, exclusively clinical responses to HIV disease to more conscientious responses based on a public health approach.
These guiding principles of sound organizational management and ethical program design and implementation were described by Zuniga as those to which the success of IAPAC in more recent years is directly attributable, as well as those alone by which the global community of people living with and affected by HIV/AIDS will be able to sustain hope for an end to preventable suffering and death.
Scott A. Wolfe is Director of Communications & International Relations at the International Association of Physicians in AIDS Care (IAPAC) Headquarters in Chicago.

Back to the January 2003 issue of IAPAC Monthly.