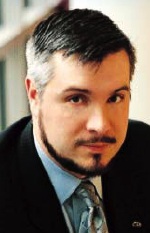 The eyes of the world will be focused toward Barcelona from July 7-12, 2002, as the Catalonian city hosts the XIV International AIDS Conference. The global HIV/AIDS community has come to rely on this week of meetings and satellite events as our most critical opportunity to take measure of past successes and future challenges regarding HIV/AIDS care, prevention, and research, as well as advocacy around the host of social, cultural, and economic issues informing our response to HIV disease, and shaping the AIDS pandemic. In this respect, the biennial conference has proved significant in the past in building momentum and synergy around potential solutions to the myriad challenges faced by countless men, women and children living with and affected by HIV/AIDS. Equally important, success has been achieved in the past thirteen conferences in sending clear and forceful messages to global policy-making bodies, funding institutions, and nongovernmental organizations concerning priorities within a basic human rights framework.
As the global community of researchers, care providers, government officials, social activists, and media representatives congregate in Barcelona, it is critical that we ask what has been accomplished in the time that has passed since the XIII International AIDS Conference, held two years ago this month in Durban, South Africa. This is an important step toward ensuring that the XIV International AIDS Conference is a week-long event chockfull with action-filled meaning versus mere rhetorical flourish. In this respect, we should be inspired by the fact that Barcelona has a long and edifying history of testing the accepted sensibilities of the world in which it is surrounded.
Looking back two years, we may recall the XIII International AIDS Conference's theme, "Break the Silence." The conference organizers referred to the urgent need to break the silence around equal access to treatment and care; improved and ongoing prevention of HIV transmission; governmental and private sector support of HIV education and resources; human rights; access to appropriate and meaningful information for all sectors; and a supportive environment for people living with and affected by HIV/AIDS. This theme was particularly appropriate for the first International AIDS Conference held in sub-Saharan Africa, since this geographical region accounts for the highest HIV/AIDS morbidity and mortality rates on the face of our planet. Two years later then, taking heed of what has come to pass since the XIII International AIDS Conference, the question before us must be: Have we broken the silence?
Advertisement
In a number of important regards, the past two years have been monumental. While enough can never be enough in the battle against this insidious disease, there is something both qualitatively and quantitatively special about the political will and financial commitments that the global community has been able to harness over the past two years around many of the aforementioned areas of priority.
Foremost among items of note is the establishment of the Global Fund to Fight AIDS, Tuberculosis, and Malaria (GFATM), whose Board of Directors as recently as April 2002 announced a first round of disbursements. In addition, many governments that had previously lingered in states of denial and confusion around the existence of and factors shaping the epidemics within their national borders, have made solid commitments to establishing national HIV/AIDS programs, including provisions for HIV prevention interventions and access to AIDS care and treatment initiatives. And, we have discovered improved options in antiretroviral treatment for persons living with HIV/AIDS (e.g., once-daily dosing of certain antiretroviral drugs). Overall, these are no small accomplishments. Thus, we should applaud the respective efforts of those individuals, institutions, and governments that have made manifest the various priorities and commitments so eloquently articulated at the XIII International AIDS Conference.
Still, while we have indeed traveled a long and productive journey over the past two years, there remain notable imbalances in not only the prevalence of HIV disease throughout the world, but also in the general means employed as a broad strategy to combat the AIDS pandemic. Though we may have mustered close to US$2 billion in support of the GFATM, for example, we have not overcome the general tendency to favor the less politically challenging HIV prevention focus over initiatives designed to expand access to life-saving and -enhancing treatment. Further, while we have raised our collective voice in demand of commitment from governments and the pharmaceutical industry to ensure better and more affordable treatments, we have not effectively begged the equally important questions: "What happens when these countries do receive these drugs (at discounted rates or free-of-charge, either in branded or generic form)?" And, "Is there adequate infrastructure to support administration of these drugs?" These questions, these imbalances must not be ignored.
As we convene in Barcelona we must recall the theme of the XIII International AIDS Conference, and ensure through compassionate, diligent, and humble service that the echo of complacency does not replace the silence that we have broken. Looking to this critical opportunity to share our lessons and to plan for the future, it is not simply preferable, but rather imperative that we focus upon what and who has been left out of the equations that we have been working with over the past two years.
We must build consensus around ensuring that when drugs are available to populations in need -- be they branded or generic -- that adequate infrastructure is in place to support their appropriate (and optimal) administration. This includes not only adequate physical infrastructure including a base of clinical and laboratory requirements, but also a full cadre of physicians, nurses, counselors, and allied health professionals who are appropriately trained to administer treatments, each in compliment of the other.
In this respect, we must recommit to examining the host of social, political, and economic factors which work in negative synergy with HIV disease and which have clear implications for both the ability and willingness of patients to adhere to antiretroviral-based treatments where they are made available.
If we are to find such a balance, then we must endeavor to ensure that physical and financial resources that are collected within the global community through such vehicles as the GFATM, reflect such a balance when they are employed. We cannot afford to shy away from funding treatment and capacity-building initiatives because they raise difficult political questions and/or because we fear the risk of offending. Rather, we must look to this challenge of building consensus around appropriate treatment in the same steadfast, unflinching manner in which we did almost a decade ago when our hopes of caring for patients with "effective" treatments remained but a dream.
The agenda does not end there. With Spartan-like determination, we must continue to find creative and efficacious means of raising the necessary funds to guarantee provision of HIV prevention and treatment programs throughout the world with a view to realizing the public health dictum of health for all.
We have before us in July 2002 the rare opportunity to meet, share, and plan with a view to combating HIV disease in an expanded and strategic manner. Based on 20-plus years of history, we have every reason to believe that our global HIV/AIDS community is capable of mounting such a renewed, bolstered assault. The International Association of Physicians in AIDS Care (IAPAC) is mobilized for this opportunity. IAPAC is willing and able to serve as a partner in our collective efforts to battle complacency that serves to thwart our progress, and to advance commitment around robust and appropriate responses to this global pandemic. It is with this vision of collective energy, and on behalf of IAPAC's more than 12,000 members in 89 countries, that I welcome delegates to the XIV International AIDS Conference. I hope that the theme of this year's conference -- "Knowledge and Commitment for Action" -- resonates throughout the week's activities. And, I pray that our time spent together over this week will yield what may some day soon come to be appreciated as tangible solutions that contributed to the end of the HIV/AIDS pandemic.
José M. Zuniga is President of the International Association of Physicians in AIDS Care and Editor-in-Chief of the IAPAC Monthly.

Back to the July 2002 issue of IAPAC Monthly.