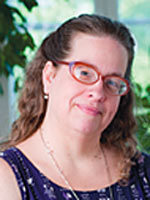 Photo © Russell McGonagle
I started thinking of the issue of lack of response when I was channel surfing a few months back and caught a snippet of Oprah talking about the Katrina victims and then a bit of Charlie Rose discussing the genocide in Darfur. Much was made of how people have responded with open, generous hearts to the victims of hurricanes and earthquakes, to "natural" disasters. And yet, there was no focus on the lack of response to human-generated catastrophes like genocide, poverty, war. Has human arrogance gotten to the point where we think of
ourselves
as equal to the forces of Nature? Have we become so corrupt that we think our actions are no more under our control than a tsunami? Do we really not see that the harm we cause originates with someone's
choice
to do that harm?
I truly believe we are all a part of the Whole and within our individual beings we have not just the right and the power, but also the responsibility to make a positive contribution to that Whole. It is so easy to become insulated and segregated by our own problems, fears, and expectations that we, as a species, have moved away from that Wholeness. So we do not respond. Whether it's someone being attacked at a subway stop, an entire country's population being massacred, or a world leader committing war crimes in the name of "democracy," we watch, but we do not respond. We accept wrongness as if it's a reasonable price to pay for being alive.
I'm sure many of you have experienced the phenomenon of a doctor telling you that that buffalo hump or the neuropathy are okay because, after all, you're alive, aren't you? Your T-cells are higher, your viral load lower -- hey, it's the price you pay, baby. I venture to guess that many responded to that kind of mindless, heartless, soulless proclamation by hanging their heads and sighing because that doc was right. Many of you went on to encourage your fellow AIDS survivors to think of it that way, to not let yourselves focus on the negative side effects, no matter how greatly they impact your life. Your life -- at least you have one, right? So you didn't even respond to yourself.
What are you supposed to do, you wail? There is an endless list of wrong being wrought in our world today and the only way we can begin to change that is to listen to our own law, our own morality and say, "No. This is not alright with me." The elections are our most lethal weapon at this point, though we must be vigilant and intolerant of vote fraud. If all that is going on is alright with you, then go right ahead and keep the Republican mess we've got.
Advertisement
But if it makes you feel a little queasy when you see the way the people of Iraq are having to live and the way the people of Darfur are having to die; if you're one of the thousands who've been wiped out by medical bills you can't pay and who now will not be able to declare bankruptcy; if your home and your job were wiped out by Katrina and Amex is still finding a way to get that credit card statement to you with the late and over limit fees intact; if you're living with HIV/AIDS and faced with losing your medication or your housing or your treatment programs; if you're a Syrian/Arab/Iranian-American who could find yourself imprisoned with no right to an attorney and no charges being filed for years simply because your name is "funny"; if you've got a loved one in the military who's in Iraq or, worse, not coming home at all; if you're a 16-year-old mother who just left her newborn in a dumpster because that abstinence-only thing didn't exactly work and no one at the free clinic was
allowed
to tell you that you have the right to terminate that
pregnancy
; if you're a Republican who still has a shred of personal integrity, honor and decency; if you're just a normal, everyday person who just wants to live your life and make a positive contribution to the Whole,
step up
.
I urge you to join me and the millions of others who aren't letting themselves just shut up and take it. Respond to the wrong by speaking out, write your politicians, cast informed votes -- don't choose your politicians just because they're Black or White or Hispanic or male or female or Republican or Democrat, but because they're the best person for the job. Join the Campaign To End AIDS effort, write letters to the editor, get on the MoveOn email list. Respond to yourself by making your doctor look you in the eye and spend more than 3 minutes with you or find another who will. Ask questions, become an investigator and find your way to the Truth. Respond to others by dropping the labels -- you are, as we all are, first and foremost, a human being. Start there and make sure that no matter what other words you use to define yourself, they honor that humanness in yourself and others. Respond to bigotry and stereotyping by proving it wrong. Be greater than what small minds expect you to be.
We cannot do without your voice, your ideas, your vote, your knowledge of right and wrong. We all have the ability to respond -- it's up to each of us to choose to do so. End the complacency. End the silence now. Understand the truth of "The only thing required for Evil to triumph is for good men to do nothing."