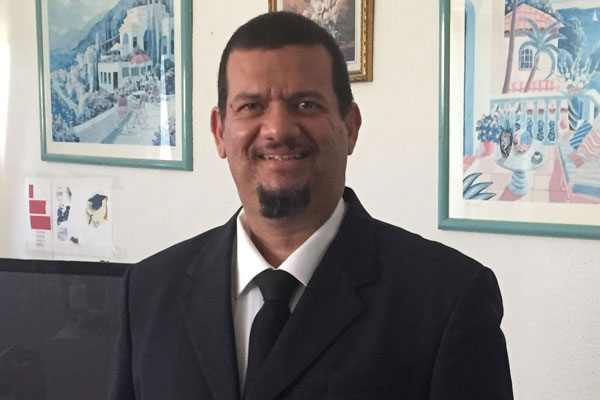 Alberto Perez Bermudez (Courtesy of Alberto Perez Bermudez)

I was born in Nicaragua but grew up in Los Angeles, California and Miami, Florida. It was my grandmother who raised me, as my mother had emigrated to the United States -- and I was, in the years to come, to follow her. Therefore, I never really had a mother and father I could talk to. When I arrived in the U.S., I grew up all by myself in the streets of L.A. and Miami. As a young adult, I felt uncomfortable using a condom when I had sex. I had not educated myself about the HIV/AIDS virus. I really didn't care about it -- for, you see, it couldn't affect me.
I figured that AIDS was a "gay" disease or for those who are IV drug users.
As a former leader of a gang, I used to have many women interested in me. I never realized that HIV would affect me, until one day, in March 1990, when I went to get tested and the realities set in. I was diagnosed HIV positive.
Living with HIV and now AIDS has affected my entire life. Emotionally and physically, I began to change after my diagnosis. My relationships with friends turned around, and my idea of marriage and having a family has taken a new perspective. And now, I really want to have a wife and [family [http://www.thebody.com/content/81099/yes-hiv-positive-men-can-become-fathers-heres-two.html]].
In the past, I never got involved in helping others. I changed my life by taking on a new and positive direction. I used to be a "bad boy," and now I'm not! I take pride in having completed high school, even though my home was the streets of downtown Miami for so many years. I am proud of having graduated and fulfilling a promise that I had long ago made to my mother and grandmother.
Now, I want to talk to about the bad and good things in my life. I have dedicated myself to educating the Hispanic community. I look to assist youth, heterosexuals, and all others who would look to a peer to relate to. I want to let them know the consequences of high-risk behavior. I will do my best to help reduce other people's exposure to HIV by providing the needed education I never got. I will educate others until the day I die.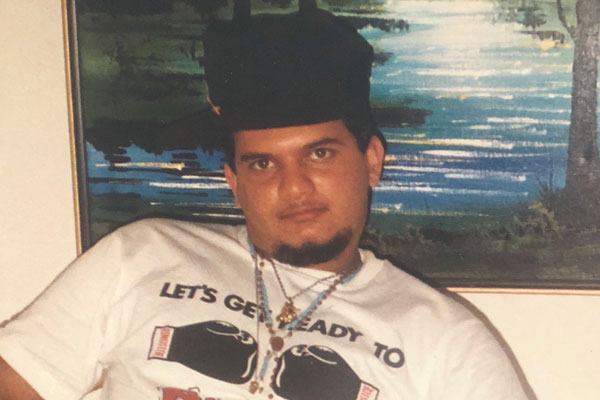 Alberto Perez Bermudez in his gang days (Courtesy of Alberto Perez Bermudez)

I also wish to learn new and different things about HIV immigration law. I never felt quite as good as the day I received my green card from the U.S. I now feel that I belong here. It was a four-year struggle -- and I thank God and the many people who helped me.
I'm a PLWA -- a person living with AIDS. A Hispanic, Catholic, heterosexual man who acts as a group leader for various organizations, both locally and nationally, in the effort of educating others. I look for all types of HIV/AIDS information and distribute them to various organizations in my community. I am also trying to help get HIV medication for people in third-world countries.
I am now a long-term survivor.
Alberto Perez Bermudez is an AIDS activist, educator, and long-term survivor. He lives in Miami Beach, Florida.