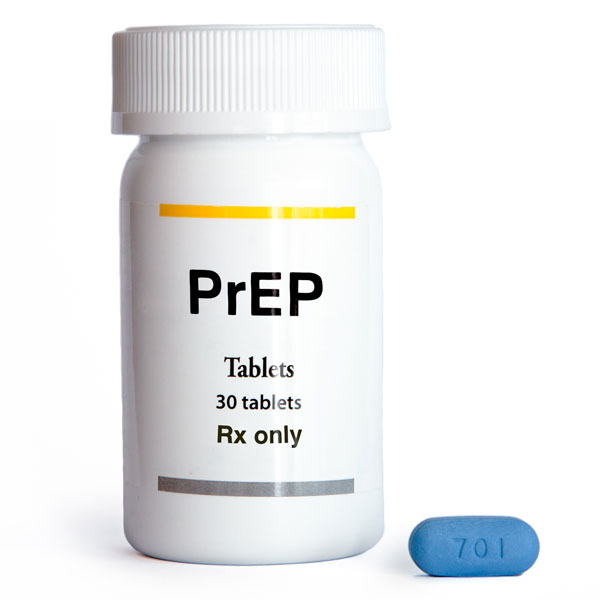 Credit: ueligiezendanner for iStock via Thinkstock

Pre-exposure prophylaxis (PrEP) was initially approved by the U.S. Food and Drug Administration (FDA) in July 2012 due to its exceptional ability to prevent new HIV acquisitions. One of the persisting fears people may have when starting PrEP is wondering whether a risk remains of contracting HIV while on PrEP without using an additional barrier method (i.e., condoms) that we've become accustomed to seeing as the gold standard definition of "safe sex."
The Research Behind PrEP
Truvada (tenofovir/FTC) as PrEP was approved on the data from two research studies -- iPrex and PARTNER -- that took place between 2007 and 2010. At the time of the FDA approval in 2012, zero new HIV cases had been found among the individuals who took Truvada as prescribed in the research trials.
Despite these outstanding outcomes, it was still anticipated that the regimen would not protect all individuals, even when taken as prescribed. As Robert Grant, M.D., M.P.H., principle investigator of the iPrex study, reminded us: "PrEP is highly effective when used, although there is no guarantee that PrEP will work all the time. We do not make guarantees in medicine, and after 30 years working in HIV research and clinical care, I have learned to 'never say never.'"
Nearly six years after the FDA approval, we do have a small number of cases worldwide where people using PrEP have contracted HIV. Researchers are seeking to learn from these cases and gain insights into how PrEP can most effectively be used.

Related: Getting Yourself Prepared for PrEP
Advertisement
Importance of Getting HIV Tested Before Starting PrEP and Going Forward
The updated 2017 PrEP guidelines published by Centers for Disease Control and Prevention (CDC) offer a protocol of medical and ethical best practices for offering and prescribing PrEP. Of great importance is the guideline that you are confirmed HIV negative through an antigen and/or antibody HIV test before starting PrEP. In some cases, a provider may wish to do an additional test 30 days after starting PrEP. Both of these tests are there for your protection, as starting PrEP while already having HIV could result in developing a strain that is harder (or resistant) to treat.
It is recommended that you use PrEP daily while you are at risk of acquiring detectable HIV. Your provider will likely ask you to be tested for HIV every three months, as well as to receive screening for syphilis, gonorrhea, and chlamydia quarterly (or more often if needed). When getting tested for sexually transmitted infections (STIs), you will most likely be offered a swab in your throat, your rectum, your vagina. People with penises will be asked to submit a urine sample. This is called "multi-site testing," which maximizes the identification of infection in any of the sites where STIs can be found. Multi-site testing is done because an STI in your rectum would not show up in urine or in other areas, thus with limited testing it would not get properly treated. Additionally, every six months, your prescriber will order a blood test to monitor kidney functioning. This may sound like a lot of work, but all of these tools exist so you can use PrEP as safely and comfortably as possible while minimizing any potential risk for you and your partners.
How Can Providers Tell Someone Is Taking PrEP as Prescribed?
There are ways a provider can explore whether you're taking PrEP as prescribed. In most cases, he or she will simply ask you about taking your medication and any obstacles you may have to using it consistently. Some research trials and clinical demonstration projects use methods such as measuring pill counts in bottles, tracking pharmacy refills, and testing blood plasma. The newer technology of dried blood stain (DBS) testing, which first became available in 2011, allows researchers to see a timeline of adherence going back four to eight weeks. Even newer advances in hair analysis can show a time of adherence going back approximately 90 days. Although DBS tests and hair analyses are not commercially available, they can be accessed through an ongoing study at University of California, San Francisco. The SERO PrEP Initiative is a resource provided by Grant's laboratory for people who may have become HIV infected after receiving PrEP, and it offers confirmatory lab tests and other services free of charge.
When providers and patients follow established protocols, meet with each other regularly, and communicate openly and honestly, then PrEP can play a significant role in lowering HIV rates among individuals, groups, and larger communities. But exactly how well does it work, and why does it occasionally fail?
At least 356,700 individuals are now using PrEP worldwide, and only two incidents have been reported where individuals with verified adherence to the drug acquired HIV. Three additional cases have been reported with unconfirmed adherence, and three are currently under investigation. TheBody intends to be a fact-based resource for empirically driven research updates as they become available in these cases and for additional reports in the future.
Cases of Seroconversion on PrEP With Verified Adherence
Location: Toronto, Canada
Gender: Cisgender male
Publicly reported: February 2016
Received resistant strain? Yes
Adherence confirmed by dried blood stain (DBS) test? Yes
Description: A 43-year-old gay man seroconverted after two years on PrEP. Dried blood spotting tests demonstrated greater than adequate adherence at the time of seroconversion. His strain suggested that he acquired a virus resistant to the same medications found in the drug Stribild (elvitegravir/cobicistat/FTC/tenofovir).
Read more here.
Location: Amsterdam, Netherlands
Gender: Cisgender male
Publicly reported: February 2017
Received resistant strain? No
Adherence confirmed by DBS? Yes
Description: A 50-year-old gay man in a PrEP demonstration project seroconverted HIV eight months after starting PrEP. Dried blood spotting tests demonstrated greater than adequate adherence at the time of seroconversion. He did not acquire a strain of HIV that is resistance to medications.
Read more here.
Cases of Seroconversion on PrEP Without Verified Adherence
Cases Under Investigation
Location: Melbourne, Australia
Gender: Cisgender male
Publicly reported: May 2017
Received resistant strain? Unknown
Adherence confirmed? Unknown
Read more here.
Location: North Carolina, United States
Gender: Cisgender male
Publicly reported: January 2018
Received resistant strain? Yes
Adherence confirmed? Unknown
Read more here.
Location: Washington state, United States
Gender: Cisgender male
Publicly reported: March 2018
Received resistant strain? Yes
Adherence confirmed? Unknown
Read more here.
If you or your provider believe you have acquired HIV while adhering to PrEP, please contact the researchers at the SERO PrEP Project so they can learn more from your experience and offer their treatment advice. It also advisable for your doctor to report your case promptly to your country's drug regulatory agency (in the U.S., the FDA) and to Gilead, the manufacturer of Truvada. The more people communicate, the more we will understand.
Damon L. Jacobs, L.M.F.T., is a New York-based licensed marriage and family therapist and HIV prevention specialist and founder of the Facebook group "PrEP Facts: Rethinking HIV Prevention and Sex." Follow Damon on Twitter: @DamonLJacobs.