Science Guided Switzerland Away From Prosecuting People Living With HIV for Theoretically Exposing Their Partners To The Virus. Could It Happen Here, Too?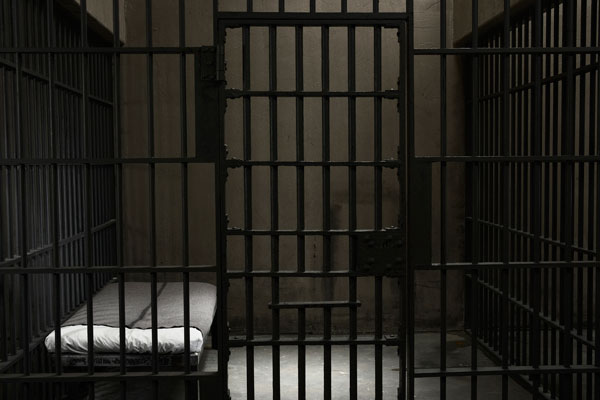 Credit: Darrin Klimek for DigitalVision via Thinkstock

In November 2008, a 34-year-old African man was sitting in a jail cell in Geneva, Switzerland. We don't know his name -- only that court documents called him Mr. S. We don't know which country he immigrated from. He could have been anyone. All we know is that, to the state, he was a criminal.
He was serving 18 months for having condomless sex without disclosing his HIV status. He had argued that it didn't matter because he had an undetectable viral load and couldn't transmit the virus. But the lower Swiss court in 2008 wasn't convinced. Under Article 231 of the Swiss Penal Code and under Article 122, nondisclosure was considered an attempt to engender grievous bodily harm, and he was solely responsible for curtailing the spread of HIV.
One month later, the appeals chamber of the Geneva Court of Justice held him harmless.
What changed in that month was that the long-term work of activists and people living with HIV converged with both good luck and the emergence of the science of viral load and transmissibility. It would take another several years after Mr. S's acquittal for the law to formally change. But in 2016, concerted work would change Swiss law forever, such that no one with an undetectable viral load has since been convicted of attempting to transmit HIV without also having a malicious intent.
"One should not," Geneva's deputy public prosecutor Yves Bertossa told the newspaper Le Temps at the time of the 30-something year-old man's exoneration, "convict people for hypothetical risk."
As American state legislatures continue to grapple with how to modernize decades-old laws that criminalize non-disclosure of HIV status and "attempts" to transmit the virus, and as the Swiss statement -- the first time U=U entered the world -- reaches its 10-year anniversary, we look back on one model of how to do this work. And we start with a woman who has been on both sides of the issue.

Related: HIV Undetectable Does Equal Uninfectious: The Swiss Statement and the Vindication of Pietro Vernazza
Advertisement
An HIV-Negative Woman Turned Positive
Michèle Meyer has a shock of flaming red hair and a temperament that does not suffer fools gladly. And she definitely considered Switzerland's HIV criminalization laws foolish -- even before she herself was living with HIV.
Meyer learned about the laws in the early 1990s, when she and her partner wanted to have a baby. The fact that he was living with HIV and she wasn't didn't deter her. She'd decided she was willing to take a risk.
So she asked a doctor what would happen if they just had condomless sex.
He told her, she said, that among the many possible outcomes was that he could be arrested for endangering her and the public's health.
"It's crazy," she said in heavily accented English. "We were two adult people who decided together and there was no violence, no dependency. We were on the same level to decide -- so lawmakers have nothing to look for in our bedroom."
The news that her partner could be prosecuted for doing exactly what she'd asked him to do scared her off from trying to get any more information about how to lower her risk of acquiring HIV during conception. Privately, the couple had condomless sex. And Meyer did get pregnant -- the fulfillment of what she called a lifelong "child wish."
Then, in February 1994, Meyer lost her pregnancy. Ten days after that, she tested positive for HIV.
Suddenly, she said she had to process two things: One was what she described as the cruelty of medical providers, who she said told her, "It's good that your child is dead, because you are HIV positive."
The other was her new reality on the other side of the HIV criminalization line. As she put it: "And then to know that I could be sentenced?"
It made her extra careful with later sexual partners. Twice, she said, she kicked men out of bed and out of her house, naked and throwing their clothes after them, for taking off a condom during sex without telling her.
"I was not going to risk going to jail for them," she said. "And they decided, even without talking to me, to take [the condom] off because they were having fun with the risk? This made me crazy."
She also took another measure. She said she told partners (women and men): "No one comes into my house without a test -- because it's not my intent to be held guilty for someone else's infection."
These were stop-gap measures, though. It would be much easier, she said, if the law weren't there at all. So when, in 1999, her doctor informed her that she was on stable treatment and couldn't pass on the virus, she did two things: She tried for and conceived two children -- girls now aged 16 and 15, both born without HIV -- and she began fighting in earnest for a change to the law.
As a feminist and someone who spent her teen years protesting nuclear power, it was natural for her. First she agitated for her local AIDS service organization to start a support group for women newly diagnosed with HIV. Then she put herself forth as a public figure, someone willing to speak openly about her diagnosis -- a rare event at the time.
Most World AIDS Days, she said, you could find her face and her name in the papers, where, she said, she'd "always tell them I have sex without condoms."
"It's illegal," she said she'd tell them. "But if I can't infect my partner, it's a crazy law."
She even tried to find the most conservative cantons -- the Swiss version of states -- and try to get them to arrest her for exposing her partner to HIV. She'd plan weekend getaways and get amorous with her partner.
"I would later go to the police and tell them, 'I had sex without a condom,'" she said. "I was waiting for someone to charge me. But we didn't find one who wanted to bring charges against me. I was too open with the idea."
Eventually, she found her way onto the Swiss National HIV/AIDS Commission, (abbreviated as EKAF in German), a national group of policy makers, bureaucrats, scientists, doctors and activists, where she said it was other people's job to be diplomatic. Her life and freedom were at stake.
"As an activist, you can't be diplomatic," she said. "Criminalization will not come to an end that way. I'm radically against any criminalization, even if an infection is happening, even if there is a real risk. It's not OK."
A Social Worker Turned Lawyer
In the early 2000s, around the same time that Meyer was raising her daughters, a man she had never met was spending time with people receiving treatment for HIV-related conditions elsewhere in the country. And he found himself, he said, confronted with the reality of how HIV stigma alters the trajectory of a life.
People regularly told friends that they were sick with anything but HIV, Kurt Pärli, a wiry man with a thick head of hair, told TheBodyPRO. Cancer was a popular cover story.
"Having the diagnosis of HIV/AIDS led to a social death long before the physical death," he said, adding that it was clear to him that the criminal laws and the epidemiology law were an extension of this stigma.
At the time, he was a social worker. But when he went to law school, he wondered how to disentangle the legal system from the health of people with HIV.
The first thing that would have to change, he said, was the general understanding of public health, one common in much of the world, including the U.S.: It assumed that criminal prosecution could curtail the spread of a disease. The country's epidemiology law had been enacted in the 1940s to hold female sex workers liable for transmitting syphilis to "innocent clients," as public health official Luciano Ruggia told TheBodyPRO.
"The article [231] remained dormant until the late 1980s, when some judges started to use it in HIV cases," Ruggia said.
In practice, though, Article 231 wasn't used just to prosecute actual transmission. It was also used to prosecute hypothetical risk -- that is, potentially exposing someone to HIV; or, simply, having sex without a condom and/or without disclosure. In July 2008, Switzerland's Federal Supreme Court in Lausanne even ruled that people could be convicted under the law if they didn't know they were living with HIV at the time of sex. Another court ruling found that if you have symptoms that might indicate you have HIV, or if you have good reason to believe that someone you had sex with has HIV, you either had to disclose that suspicion or practice safer sex -- failing either of which, you risked prosecution.
At a time when people wouldn't admit to having HIV to anyone, Pärli watched people shy away from HIV testing to avoid being held liable under the law.
"From the perspective of the criminal law, it's not a question of the two individuals, of if they are willing to take the risk," he said. "That's the old way of how to deal with public health. ... It wasn't effective."
But there was a new way, a legally non-binding public health approach enacted in Swiss AIDS policy in the 1990s -- one that held that every person in a relationship is responsible for their behavior and responsible for curtailing the spread of diseases. That approach said that it's up to each partner to care for themselves, and the more they were able to do that, the better it was for everyone. HIV testing is part of that -- but you don't test if you are afraid of going to jail for having sex, he said.
And you don't take measures to prevent transmission during conception if you don't know what they are, Meyer said.
"I will not say that the law is guilty for my infection; that was my responsibility," she said. "But I see there is a point that I was a threat [to my partner's freedom] and didn't seek enough information, just because of the law."